Definition
What is a support ticket?
A support ticket is a conversation between a customer service agent and a customer. A support ticket is a system that allows customer support teams to manage, categorize, and prioritize customer concerns. A support ticket allows your teams to identify:
What channel the customer used to send in their concern,
To whom the ticket is assigned to,
Whether the concern is a general concern or a more technical question,
How long the ticket has been open, and
Whether the concern is frequently asked.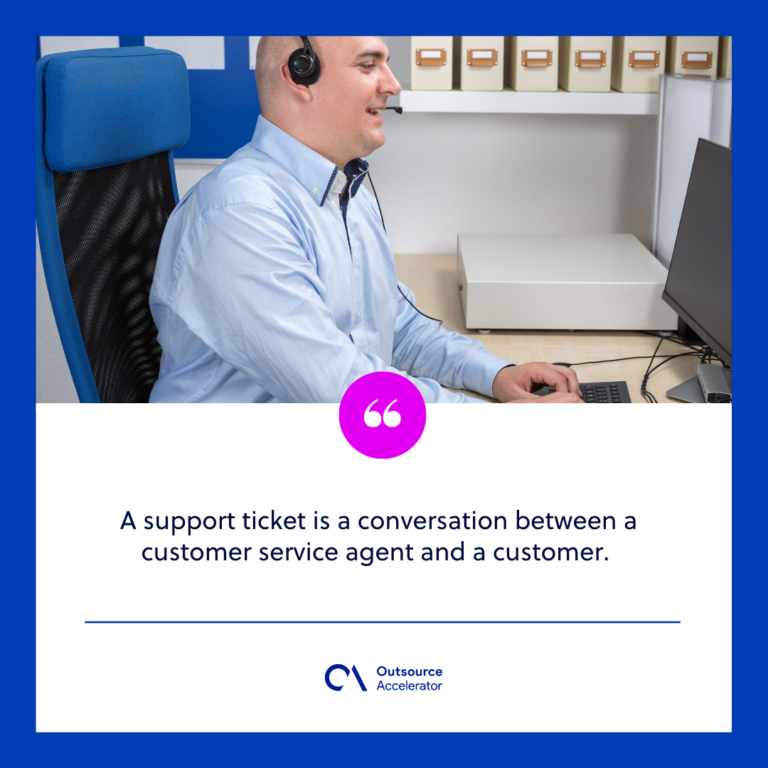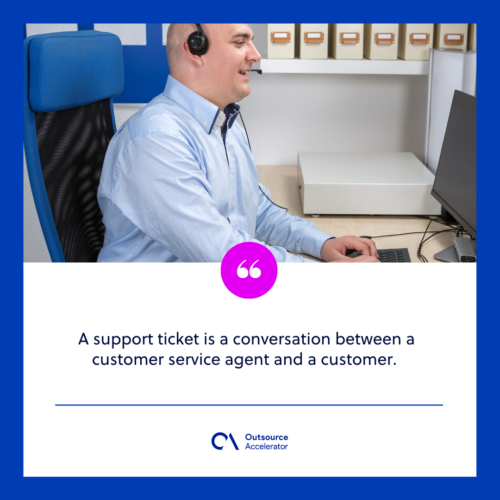 As such, the information provided by a support ticket allows the team to track trends in concerns, to prioritize high-value customers, and funnel questions to qualified customer service agents.
Outsourcing support ticket
Outsource Accelerator has over 3,000 articles, 200+ podcast episodes, and a comprehensive directory with 700+ BPOs… all designed to make it easier for clients to learn more about managing an outsourcing team and ensuring that support ticket resolutions are kept high.