Why companies should outsource to South Africa, from a BPO CEO's perspective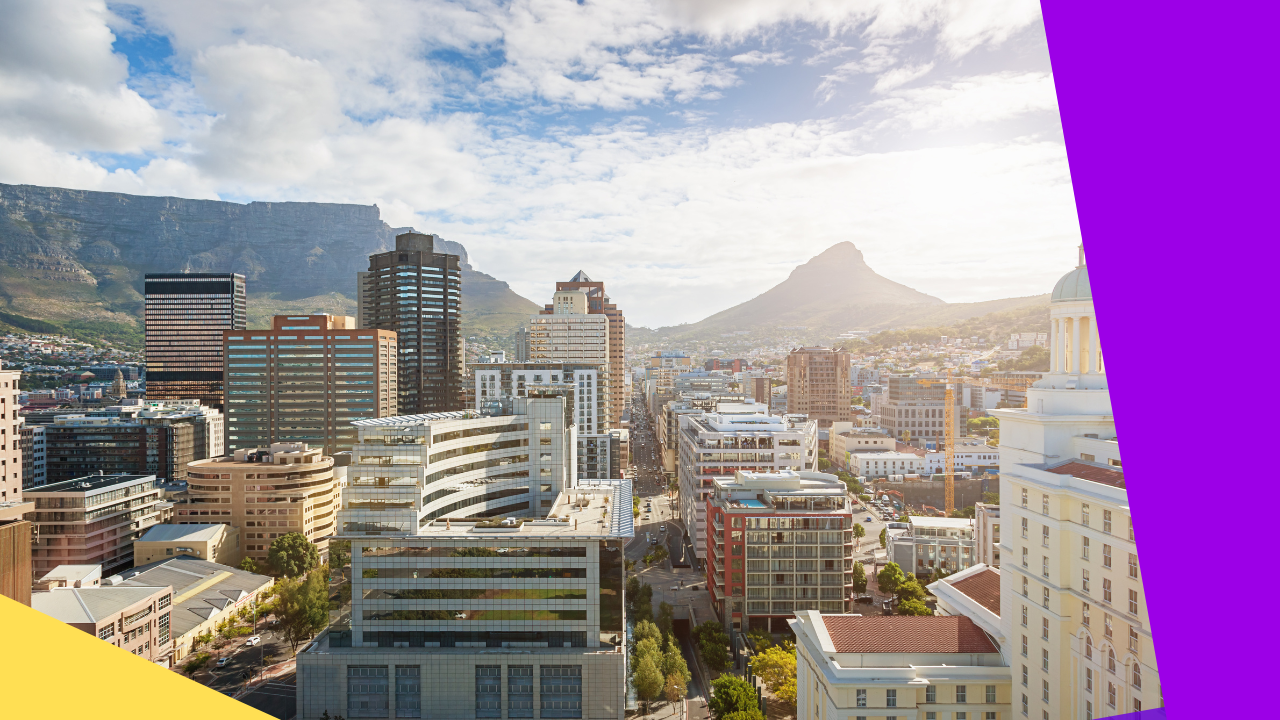 Why companies should outsource to South Africa, from a BPO CEO's perspective
South Africa has gradually developed its outsourcing industry over the past decade. The third-largest outsourcing destination next to India and the Philippines, the country demonstrated a 22% annual growth rate in the BPO sector in 2019. Recently, it was hailed as the most favored offshore CX delivery location in 2021 by Ryan Strategic Advisory.
The country has a promising outcome in terms of contact center, IT outsourcing, and back-office solutions. To talk about this, iContact's Clinton Cohen shared some insights on the South African BPO sector and why businesses should outsource their services in the 336th episode of the Outsource Accelerator podcast.
The South African BPO industry
Next to Nigeria, South Africa has the second-largest economy in the African continent. Its outsourcing sector contributes to around 3% of the country's overall economy every year.
South Africa has become one of the strongest contenders for both voice and non-voice services. Seen as an emerging offshore destination since 2007, the country recorded a gradual but steady growth. 
Three of its cities made the 2015 Tholons Top Outsourcing Destinations list – Johannesburg, Durban, and Capetown. While in 2017, South Africa ranked 12th in Top Digital Nations. The country's primary market includes the UK, Europe, and most recently, the US.
The country was able to compete alongside India and the Philippines for several reasons.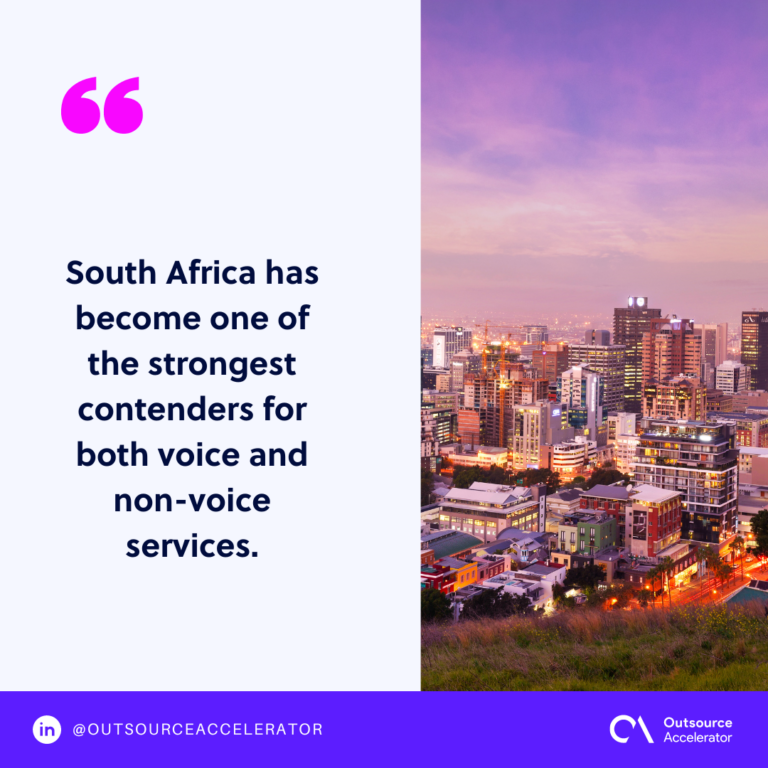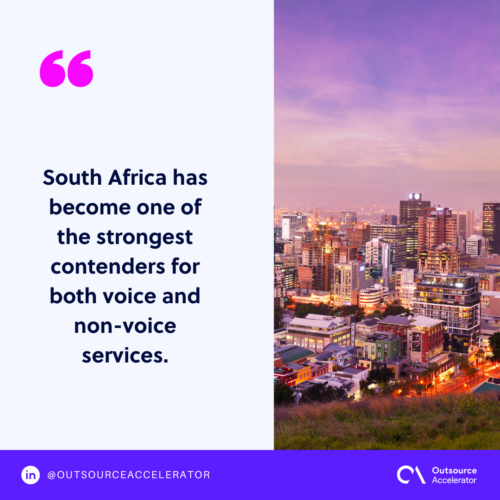 Why companies should outsource to South Africa
Language and culture compatibility
As Clinton mentioned, English is a native language in South Africa. The country also boasts its high English proficiency, ranking 12th in Education First's English Proficiency Index.

With this, they are able to communicate better with their customers and adapt their accents for better understanding.
World-class infrastructures
The country jumped up 7 places in the World Economic Forum's Global Competitiveness Index in 2019, now ranking 60th out of 141 economies in the world. 
It has also improved its network infrastructures and connection, forging agreements with Sony Ericsson and getting Google to launch tailor-made services to the South African market. 
24/7 service
BPO companies in the country also provide 24/7 service to their clients located across the globe. Clinton mentioned the "sun mentality" as a part of most companies' way of work.
The country follows the South African Standard Time (SAST). With this, businesses are able to open their landscapes within the sun while other services are done after the sun.
An abundance of a competitive workforce
In 2020, South Africa recorded around 28.48% unemployment rate. However, the industry continues to see this as an opportunity to provide more services for its clients. 
The country's workforce is mainly composed of a highly skilled and educated workforce, a part of which is ready to provide services to the industry thanks to impact sourcing. This provides a massive chance for global clients to expand their teams in the country.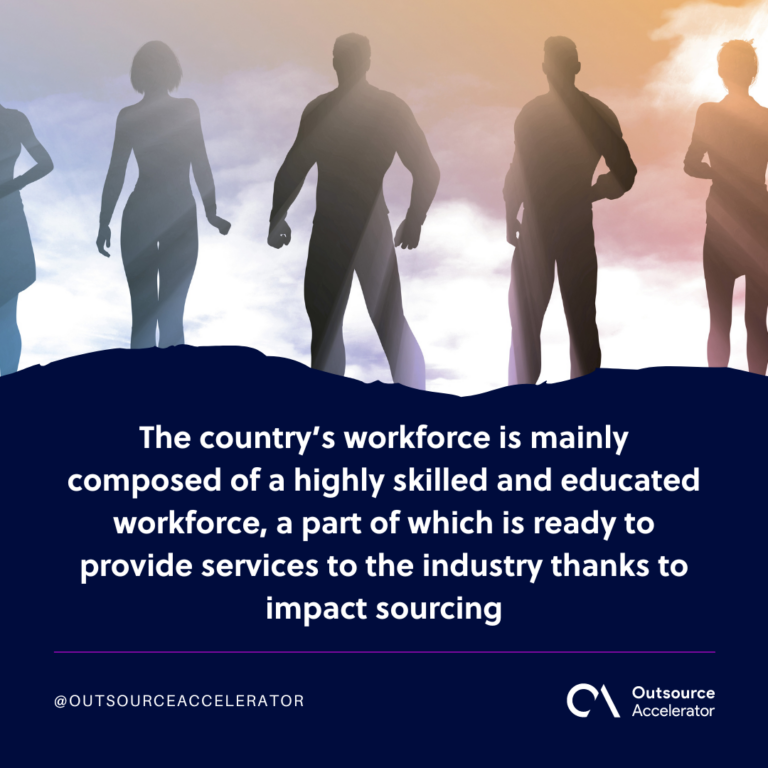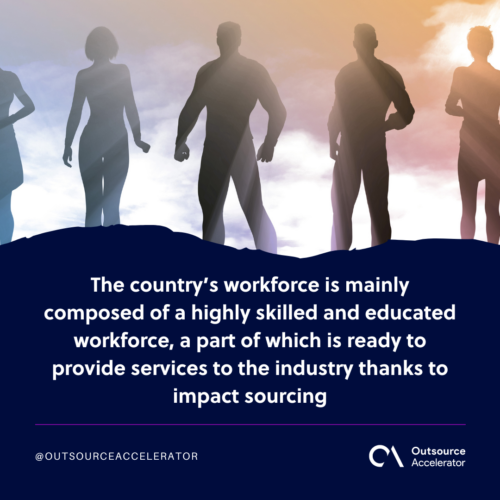 Massive government support
The government provides massive support to the outsourcing sector with the help of Business Process Enabling South Africa (BPESA), CapeBPO, and the Department of Trade. Part of BPO companies' incentives in investing in the country includes financial incentives for every job created, to be given in a span of three years.
This, along with the infrastructures provided by the sector, has helped make South Africa get recognized as an "offshoring destination of the year" in 2016 and 2018.
The level of care given to customers
Lastly, South African employees are known to be empathetic to their customers. This applies to the unique level of care they give on every call.
As mentioned by Clinton, South African agents would put their clients' welfare first, asking them about their condition and state before asking for their details.
How iContact can help your company
Considered a boutique BPO company, iContact offers tailor-made customized services depending on the needs of their clients. The company is hands-on with helping their clients, guiding them along the way from identifying their plans and objectives to forming and managing their teams. Clinton sees significant change in their businesses with this method, experiencing growth and improvement as their teams also expand.
Learn more about iContact through their website and listen to the full episode here.