Definition
What is impact sourcing?
Impact sourcing, also known as socially responsible outsourcing, is a BPO model that aims to employ people at the base of the pyramid. These are people who were previously unemployed for a long time or are living below the national poverty line. 
The main goal of impact sourcing is to improve the situation of people living in economically disadvantaged areas and at the same time provide high-quality services to both domestic and international clients. This model was originated by the Monitor Group and the Rockefeller Foundation back in 2010.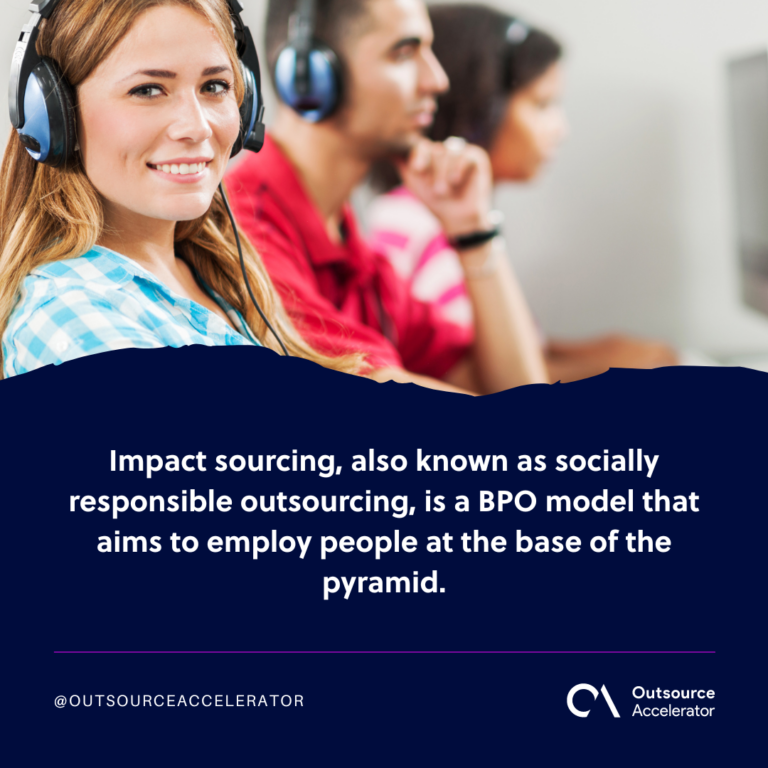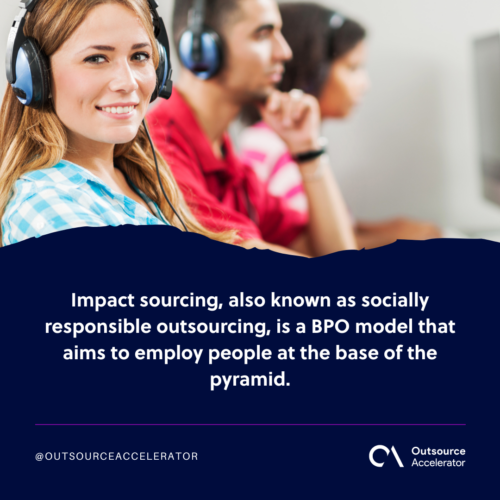 Impact sourcing companies
There are associations that help companies in different countries, such as Accenture, Alorica, and Teleperformance. Associations like the Global Impact Source Coalition and ImpactHub provide resources and assistance to companies and match the companies to developing countries according to the latter's needs and resources.
Outsource Accelerator provides you the best outsourcing companies in the Philippines, where you can save up to 70% on staffing costs. We have over 3,000 articles, 200+ podcast episodes, and a comprehensive directory with 700+ BPOs… all designed to make it easier for clients to learn about, and engage with, outsourcing.