Virtual queueing in today's digital age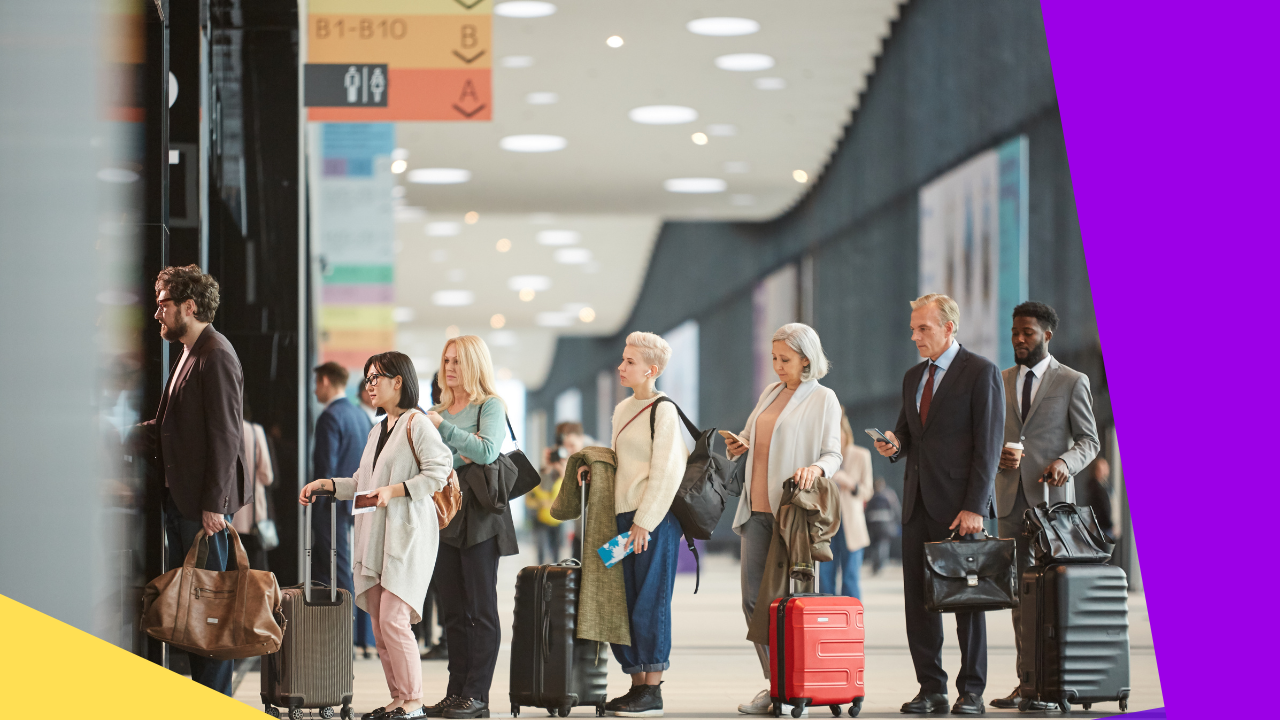 2020 was the year where everyone around the world had to remain indoors. Businesses were forced to quickly adapt to maintaining their daily operations up and running, while all staff remained on remote work. 
The need for having a safer environment for both the customers and employees has become the main priority for all organizations. 
As the world continues to battle the global pandemic, every nation strictly abides by the social distancing protocol. A virtual queuing management system has been one viable solution for companies to adapt to the new normal. 
But how exactly does virtual queueing support both customers and workers? Better yet, how does a virtual queueing management system benefit a business organization as a whole? 
An overview of virtual queueing
Virtual queueing enables organizations to leverage the use of today's modern technology through various devices and digital solutions. 
A virtual queuing management system in simple terms refers to a system that puts people in a virtual waiting line to acquire a service. This is a perfect way for individuals to get important things done while taking care of their well-being. 
In virtual queueing, individuals will not be required to be physically confined in one spot as they can fall in virtual queues and wait remotely.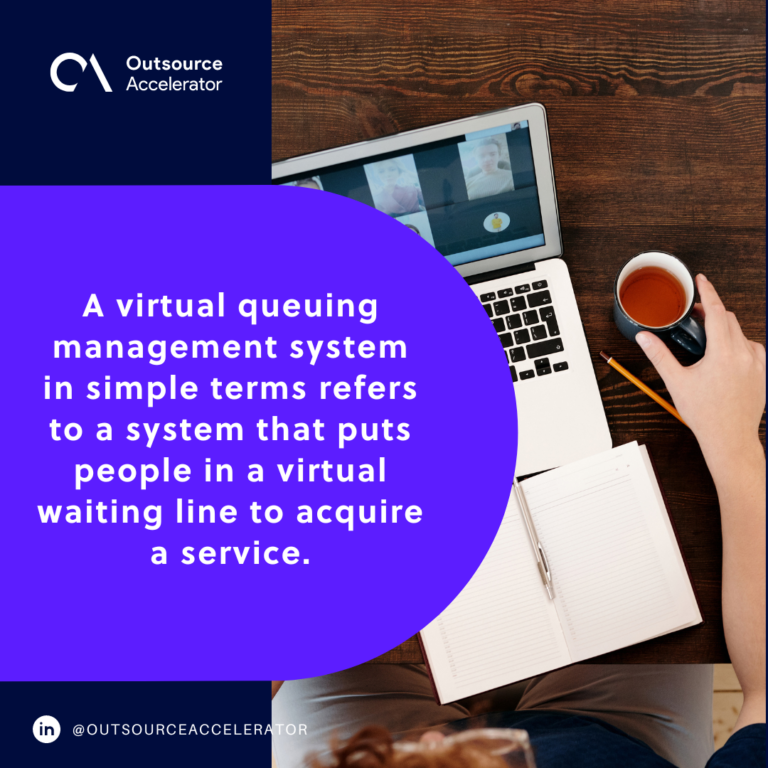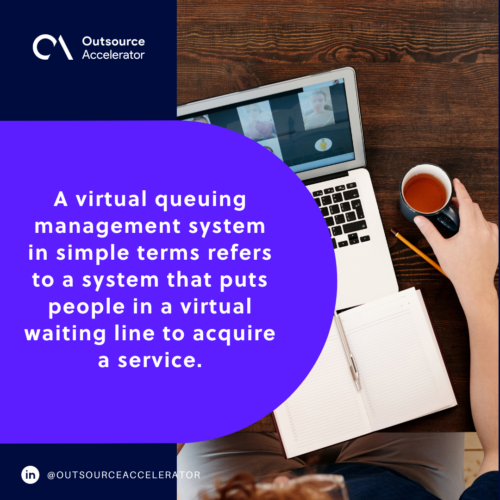 How virtual queueing systems work
There are different ways customers can get into virtual queueing. However, a typical process occurs via the following steps: 
Virtual queueing starts as customers use their mobile phones to scan a

QR code

that is usually placed outside a specific establishment. Most businesses post it at their front door or a window. 

The next step is to pick which service they wish to avail of, after which they will receive a mobile ticket. 

During the entire process of virtual queueing, customers are required to wait remotely (e.g. their cars or at home). They have to keep track of their place in the virtual queue on their phones. They also get real-time notifications and updates regarding their expected waiting time. 

A staff member will then call the customer via a

mobile app

when it is their turn. 

Lastly, the service is provided and received safely and securely. 
Overall, a virtual queuing management system is all about managing and improving customer journeys within the digital space. 
This helps customers avoid physical interactions with other customers and staff members, thus, securing everyone's health safety. Employees on the other hand are also able to keep a safe distance from customers as they serve them.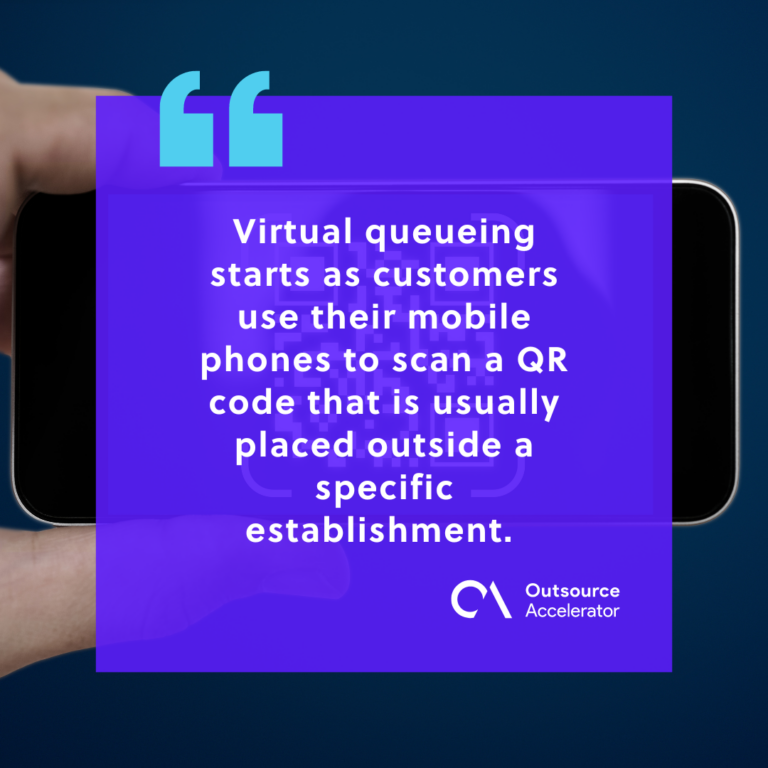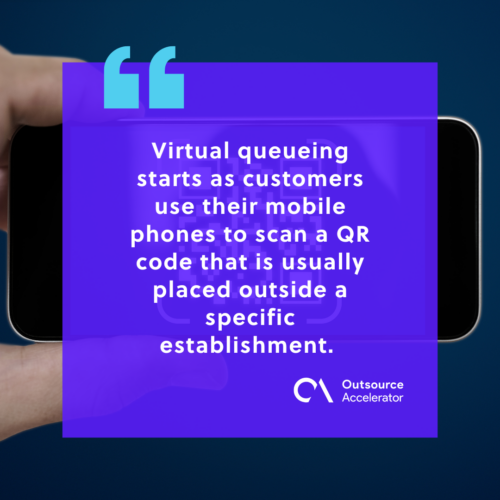 What are the key elements of virtual queueing?
The main goal for virtual queueing is to help companies provide safe, secure, and smooth services to their customers. 
Virtual queueing for customer
A virtual queuing management system should have the following key features for the customers:
Customer self-service and selection
In virtual queueing, customers use their phones to add themselves to the queue, at the same time choose the kind of services they need. 
Waiting time
 A virtual queueing management system takes account of the customers that are currently on queue. From there, it calculates the average waiting time for each customer. 
Digital signage 
A virtual queueing management system also comes with an in-store service screen. This gives customers another option to get real-time updates on the progress of the waiting list, besides their phones. 
Text message notifications
As mentioned earlier, an SMS message is sent to customers to let them know that it is their turn. 
Other virtual queuing management systems also offer a multilingual interface to giveaway for customers who speak different languages. 
Virtual queueing for employees
For organizations, virtual queueing enables them to serve their customers better despite limited interactions.
A virtual queuing management system should include the following feature for the employees: 
Multichannel and centralized dashboard
Employees are given access to virtual queueing systems from various devices. This allows them to continuously perform their tasks without any interruptions.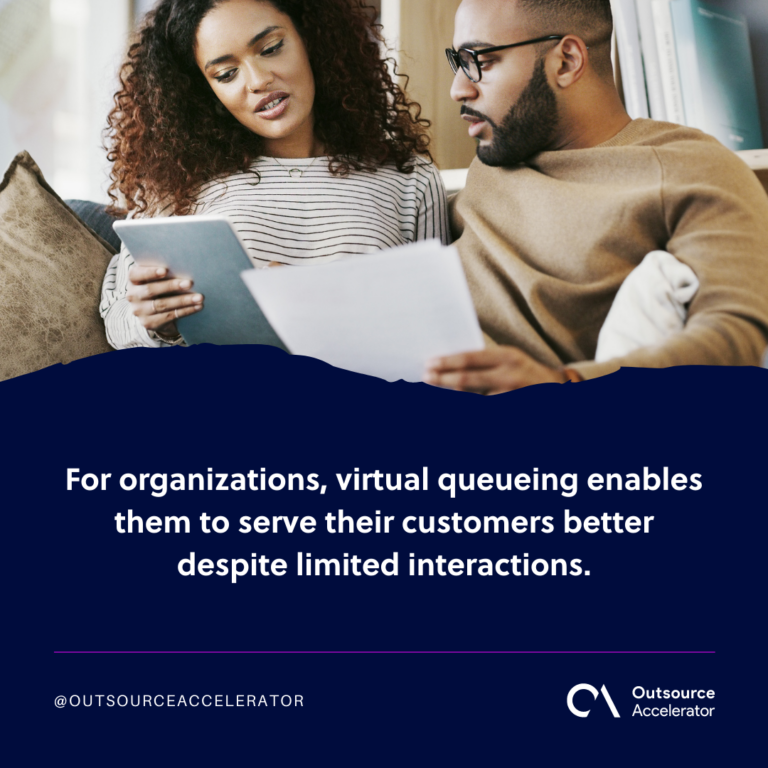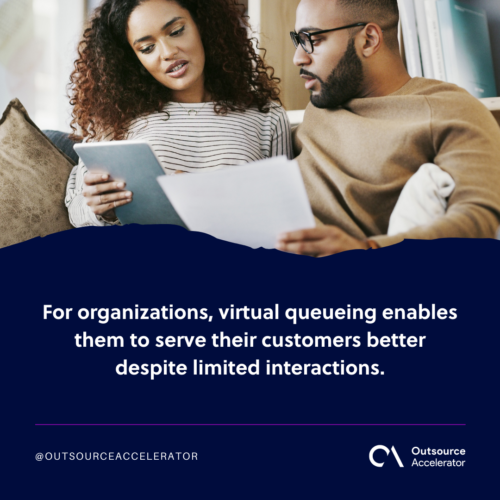 Customer labeling
This system also can categorize customers according to their specific needs for a more personalized customer experience. 
Customer assignment
Virtual queuing management systems should be both manual and automated. In most cases, it is usually fully automated with few options to have manual adjustments according to a service context. 
Status reports
This system gathers and stores real-time information (e.g. number of customers or waiting time), which supports organizations in making better decisions. 
A virtual queuing management system also lets businesses know how many customers have signed up for each of the services they offer. This helps them determine their staff availability and plan out how they can better improve their daily operations. 
How can businesses benefit from virtual queueing? 
With our current global pandemic situation, a virtual queuing management system greatly helps mitigate the spread of the virus. It helps keep both the employees and customers safe from the risk of contracting COVID-19. 
Above all, it helps companies boost their customer satisfaction, service quality, and staff efficiency.