Understanding user experience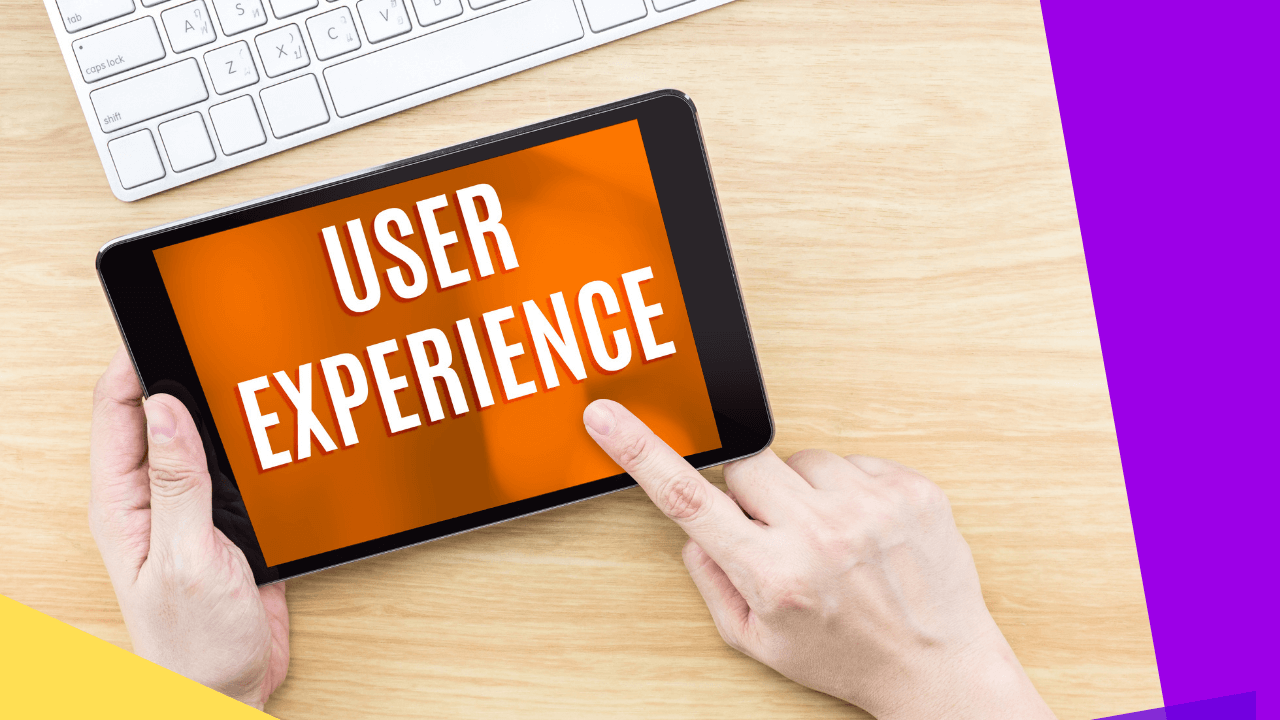 Growing your business is all about understanding your market, and this means finding out what interests them, their lifestyle, and their financial situation. In short, customer satisfaction[1].
When it comes to your customers' overall experience with your brand, you need to understand two essential business concepts: user experience (UX) and customer experience (CX). However, the latter is often prioritized at the cost of the other.
Here, we take a comprehensive look at user experience and why it is important for your business.
User experience vs. customer experience
Contrary to popular belief, these two concepts are not interchangeable. User experience focuses more on a customer's overall impression of your product or service based on usage. 
In contrast, customer experience refers to a customer's general perception of your brand or company based on the collective interactions of the customer with your brand.
For example, the ease of using a mobile device or the interface of a web page can influence your consumer's user experience. Meanwhile, how your customer service representatives handle your client's technical issues or the speed at which they resolve their complaints affects their customer experience.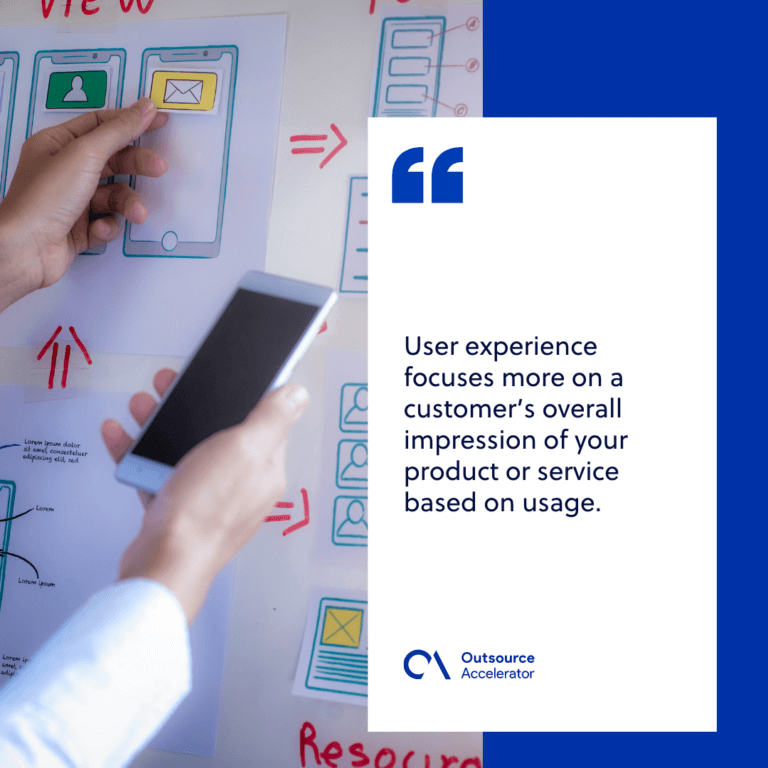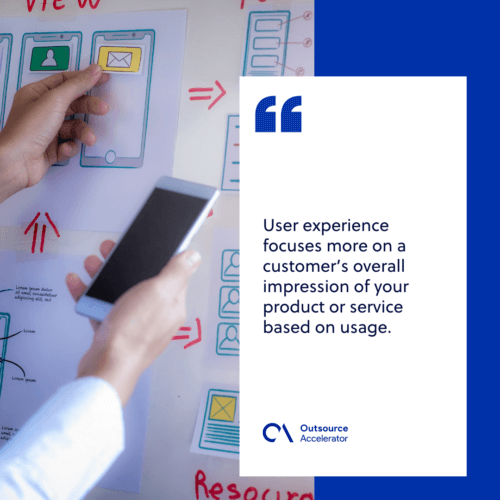 What is user experience design?
User experience (UX) design deals with your customer's experience using your product. Note that "product" can also refer to anything intangible, developed to lead your customer into buying your merchandise or paying for your company's services. 
For instance, websites or e-commerce apps can shape a customer's user experience, even though they are not necessarily merchandise. 
UX design is also the process of ensuring your product offers functionality, aesthetics, and efficiency for the satisfaction of your consumers.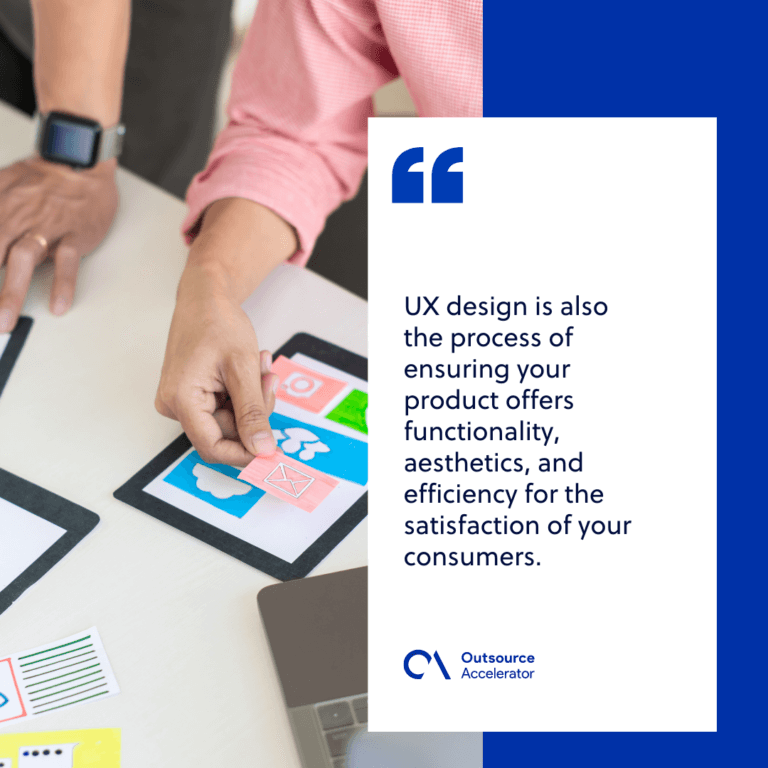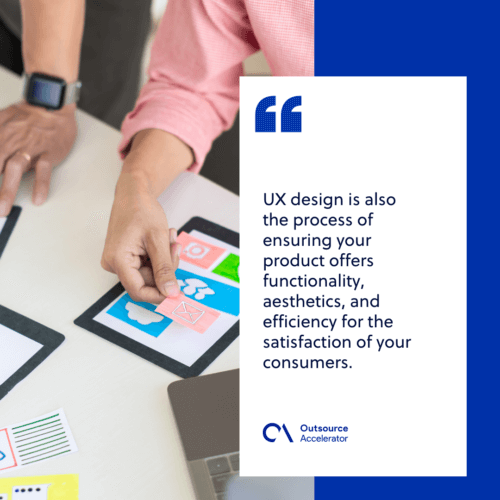 7 factors that affect user experience
Similar to customer experience, many design principles[2] influence user experience.
Useful
Your product should meet the needs of your customer. Most consumers do not have the patience or time to wait for results anymore. If a product cannot provide what they need right away, then it will not be considered useful.
With this in mind, you should ensure your product has the necessary features to address your customer's needs. For example, your e-commerce app should have an array of payment options for consumers who enjoy online shopping.
Your customers should also be able to use it to purchase merchandise by using a QR code. Your website should also include a function that helps your customers find the nearest branch of your company.
Usable
A usable product should be user-friendly and efficient, which means that your consumers should be able to navigate your product with ease. Apps, for example, should have an organized user interface, with icons easily recognizable. 
For tangible products, on the other hand, your consumers should be able to operate them intuitively and effortlessly. An example is the "plug-and-play" feature, which allows the customer to enjoy the product immediately by simply plugging it in.
Such product with the plug-and-play feature is the PlayStation console, which lets you start playing immediately once you plug it in. By contrast, a desktop computer requires you to set it up first and configure its entire system, taking more time and effort before you enjoy its benefits.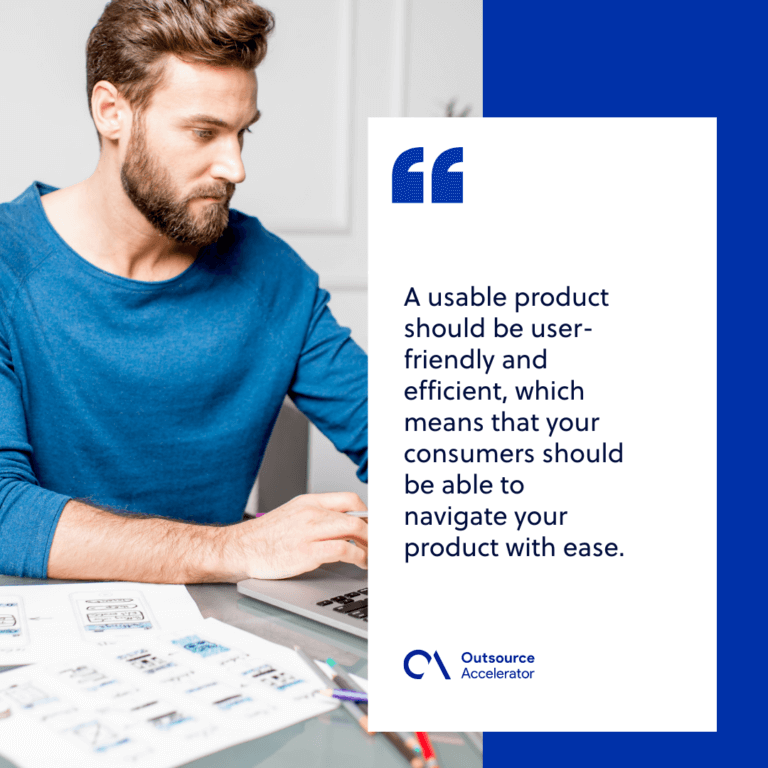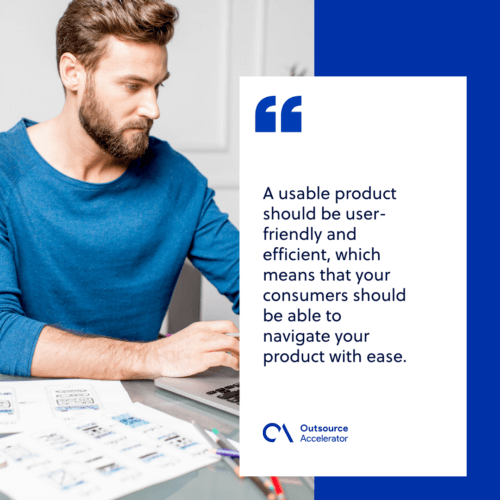 Findable
Your customers should find your product easily. Advertisements and other promotional materials are an efficient way to make your product findable. 
Publishing information about your product online is also a reliable way to increase your product's popularity. Your digital products should also be easy to find online.
Desirable
Your product's desirability is not limited to its aesthetic appearance. Brand identity, popularity, design, and general appeal are some factors that contribute to your product's desirability. 
You can achieve this by conducting comprehensive market research to see what your target demographic wants in a product. 
Consider the following:
What unique features does your product offer?

Will your clients take pride in owning a product from your brand?

Does your product elicit a feeling of covetousness?

Will your product satisfy your customers' needs?
Credible
Your brand's credibility is crucial in ensuring a positive user experience as customers gravitate more towards high-quality and long-lasting products. By demonstrating integrity in developing and marketing high-quality products, you can expect more customers to count on your brand to meet their needs.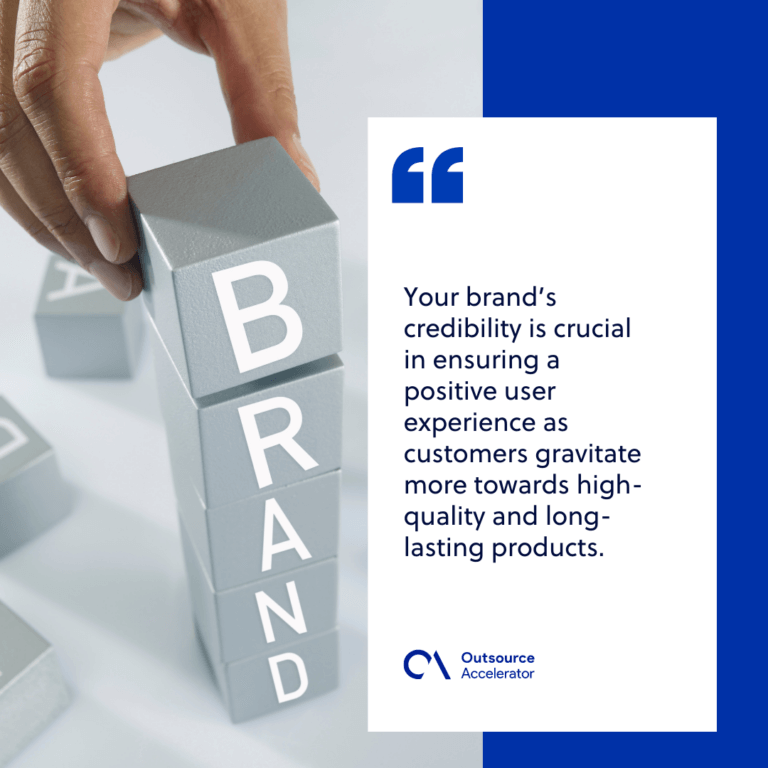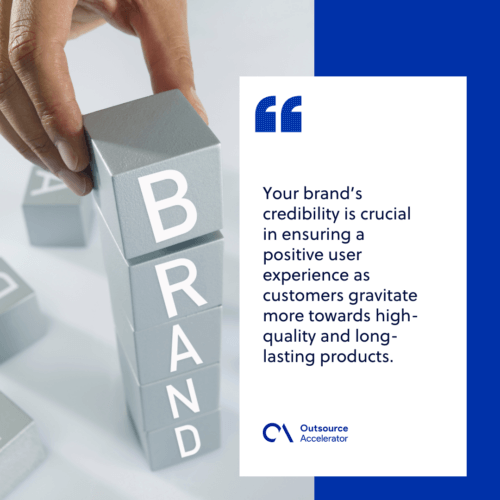 Accessible
Accessibility refers to your product being usable by any individual, regardless of their physical condition or background, at equal ease. People from different walks of life should be able to enjoy everything that your brand has to offer.
When designing and developing your product, always consider people with special circumstances, such as the physically disabled or ones who live overseas. 
For instance, adding speech recognition, thumbmark identification, screen readers, captions, or even color filters, will make your merchandise usable even for the physically challenged. 
With these product features, you can be sure to impact your customers' lives positively.
Valuable
Your product should add value to both your business and clients. If a low-investment product can solve complex problems, then it is valuable. If it can positively impact your customer's life for a low price, then it offers value.
The importance of user experience in your business' growth
Your business growth relies on customer satisfaction. Pay close attention and then tailor your products to fit their needs for an excellent user experience.
UX design requires the right skills, knowledge and expertise, and this is why many businesses choose to outsource instead of hiring in-house. Outsourcing UX design to MVP Asia Pacific connects you to IT specialists who understand your business needs, and ensure that you meet your desired outcome.
Article references:
[1] Customer satisfaction: Badran, O. and Al-Haddad, S., 2018. The impact of software user experience on customer satisfaction. Journal of Management Information and Decision Sciences, 21(1), pp.1-20.
[2] Design principles: Coduto, D.P., Kitch, W.A. and Yeung, M.C.R., 2001. Foundation design: principles and practices (Vol. 2). Upper Saddle River: Prentice Hall.