Outsourcing website design is vital for your business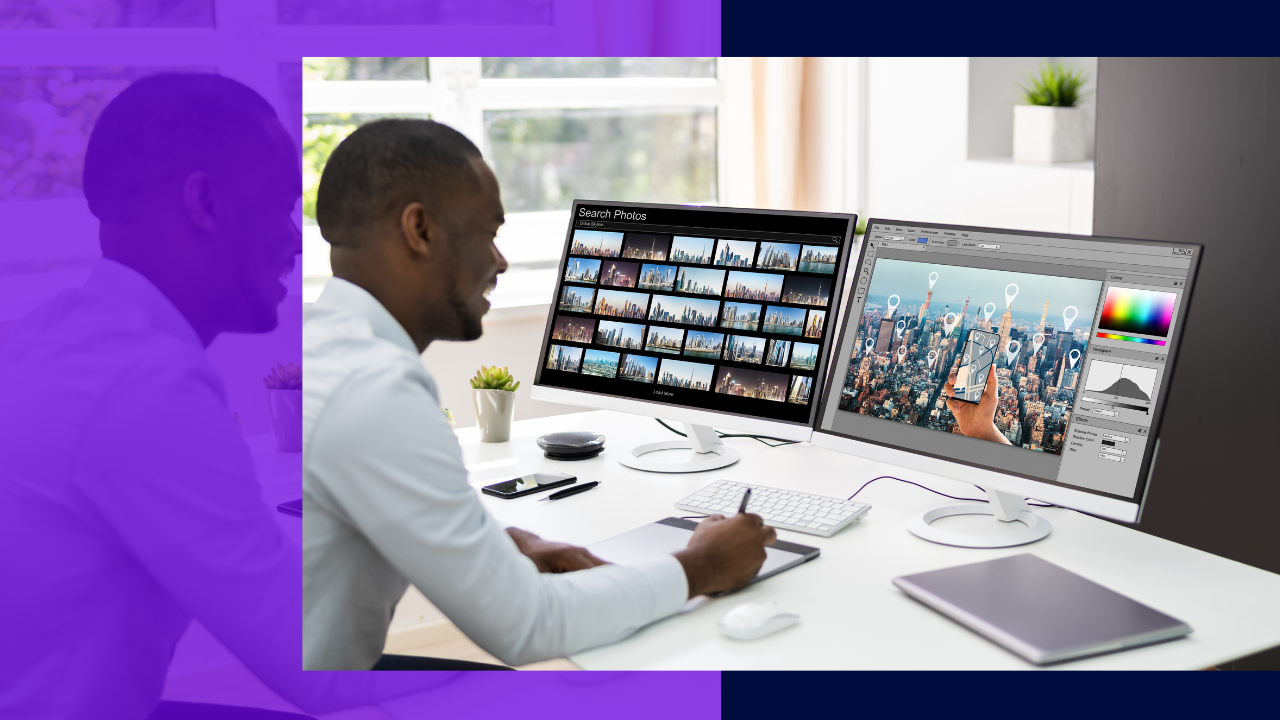 Designing a website is no longer a task that anyone with knowledge of web developing languages can perform. The market forces have brought about the realization that programming and designing are altogether two different aspects when it comes to websites.
When you outsource website design, it makes you leverage the expertise and experience of designing professionals who understand and execute the requirements of your business.
Outsource website development advantages
Your website is the first stage of interaction with your customers. It needs to be impressive and meaningful. Outsourcing these days has gone far beyond the cost reduction objectives. We now analyze the advantages associated when you opt to outsource design work.
More than the advantages of saving time and money, you stand to gain flexibility and accuracy when you plan to outsource website development.
It brings our focus to a website that is designed to be responsive and purposeful.
Sourcefit, one of the Philippines' most trusted BPO providers, can assist you in your web development outsourcing journey.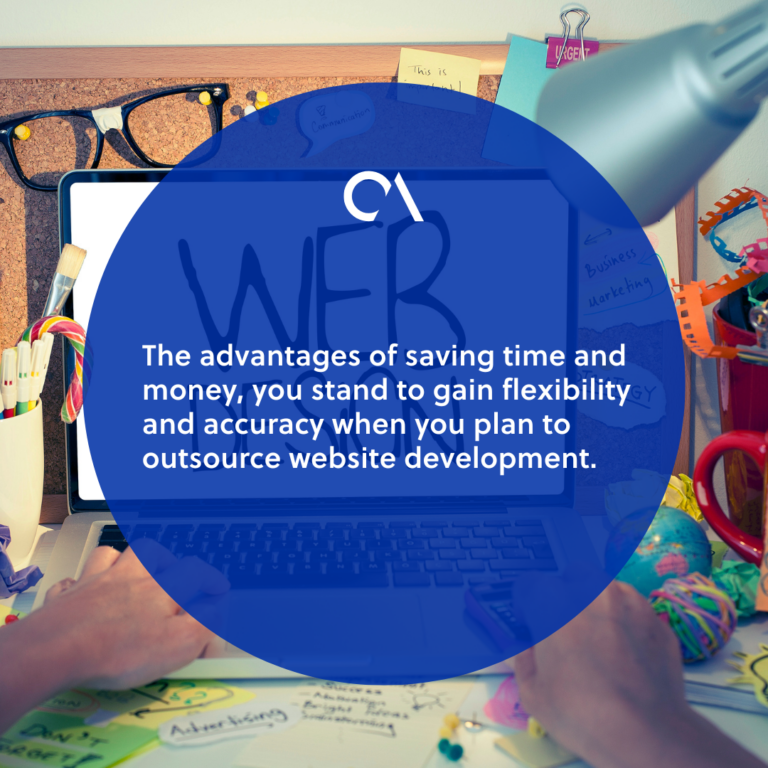 Characteristics of an intuitively designed website
A good website will appeal and engage the target customer segment. There are a few vital characteristics of such sites.
1. Mobile-friendly
Did you know that a significant portion of the users that reach your website use mobile phones or similar devices like tablets for access?
It makes it pertinent to have a website that is mobile friendly in terms of information display and loading speed. Google, as the most used search engine, has included the mobile-friendliness aspect of your site as one of the vital ranking aspect on the search engine result page.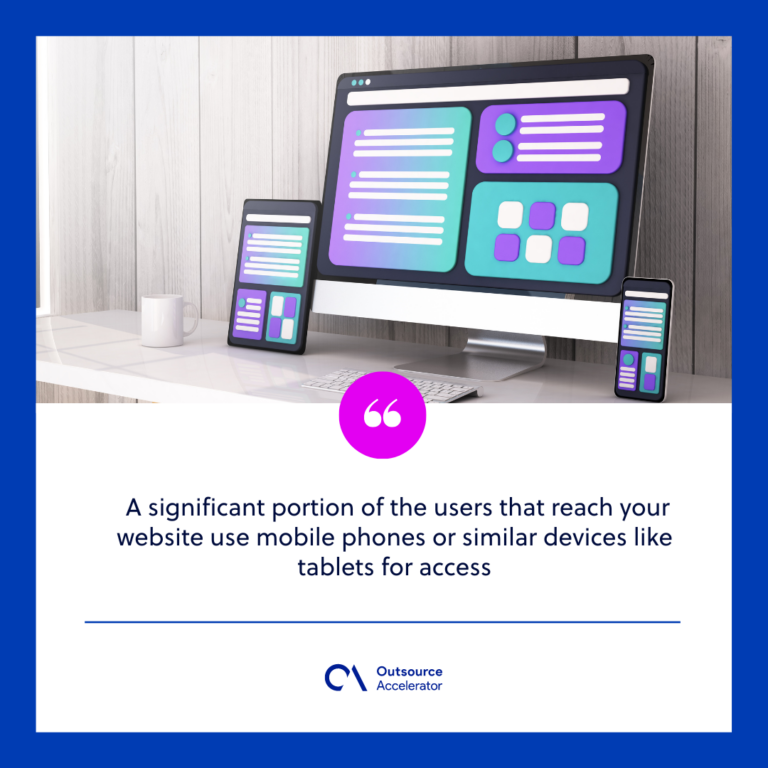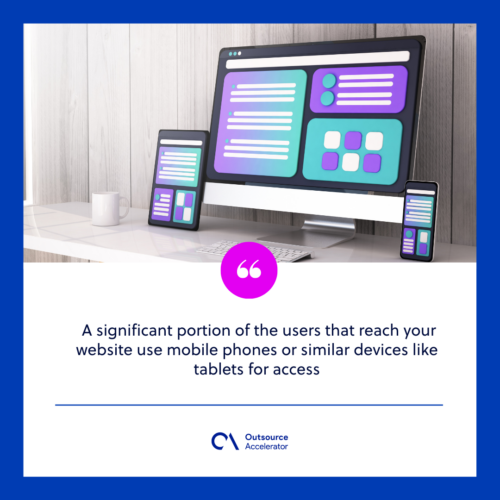 2. Fast loading time
More than what the search engines demand ranking factors, ultimately your website is meant for your users. It necessarily needs to satisfy and enhance user experience. How fast does your site gets uploaded on their device is a significant contributor to their experience. Quite often, users skip a website when they face loading time issues.
3. Excellent color scheme
It is inherent to human behavior; colors convey a significant message to us. A good color scheme in sync with your business and target business segment ensures that not only is your website aesthetically appealing and but it also draws the users attention for a more extended period. Keep it in mind when you outsource website design.
4. Efficient navigation
Will you shop from a retail store that confuses you with its layout and you are lost with its complicated merchandising scheme? The answer is a confirmative 'No.' The same goes for your website. Comfort in understanding and navigating your site ensures the user stays for sufficient time, thus, increasing prospects for converting visitors into customers.
5. Browser compatibility
It is one component that can never be overlooked. Users will access your website not only from different devices or geographical locations, but also from various internet browsers.  Wouldn't you like your site to respond equally well irrespective of platform variance? Cross-browser compatibility is essential for your site.
6. Easy to scan and well-formatted content
In simple words, it means that technically and informatively your website should engage, inform, and generate interest in your users.
The objective of our presence on the Web is not limited to having a unique URL; instead, you endeavor to ensure that you offer solutions to the issues or problems that customers are facing.
7. Accessibility to users
Users of our website are diverse in all aspects, and we must ensure that our graphic design outsourcing and content adheres to the basic principles of accessibility. A good website is a site that is friendly to users who suffer from any form of disability be it related to visual, hearing or anything else.
Compelling factors to outsource website design
The purpose of your website is to retain and engage visitors, and it's done the best when you outsource it to professionals with aptitude and the right experience.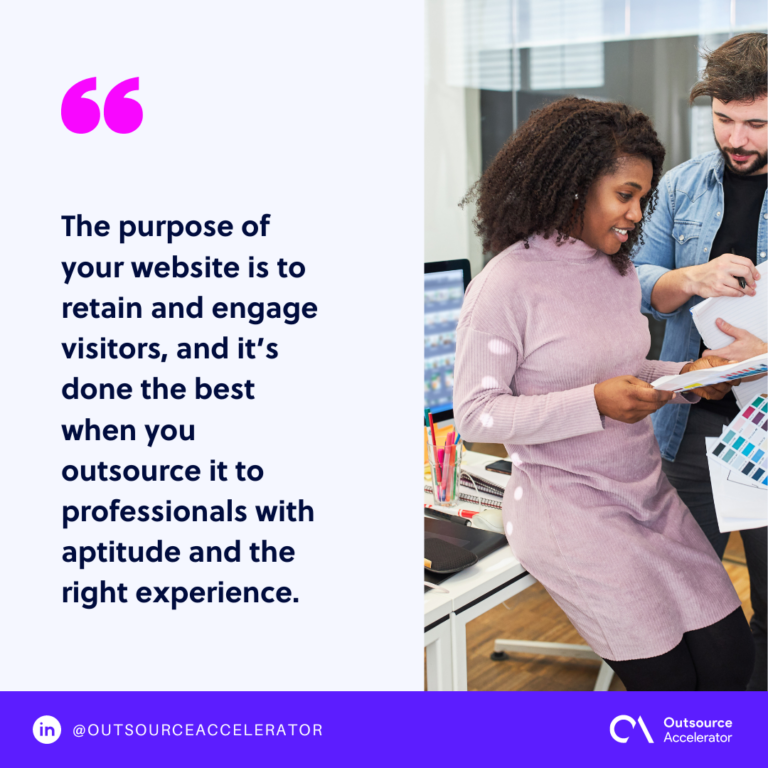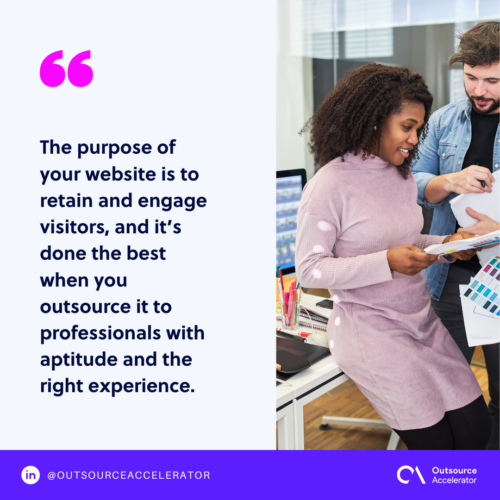 1. It helps lessen your costs
Fast, economical, and efficient. When you outsource website development, you have all the time to focus on your core responsibilities while the experts take care of your requirements. It is a considerable saving from all aspects.
2. It gives you access to the latest tools and technology
While you may be aware of your domain, the Internet is one place with a relatively fast pace when it comes to advancement in technology. When you outsource and hire experts, you avail the latest tools and technologies for your website minus the acquisition cost.
3. It lets you maximize your resources
It is well proved that outsourcing leads to maximization of your resources, as you concentrate on your core functions while the professionals perform the delegated tasks for you. Same goes for the website as well.
4. It provides you assurance of your business
Who will want visitors that visit your place of business but leave without even inquiring? A good website engages the visitors and entices them to buy your products and services.
5. It allows you to focus on your company's core competencies
With a business environment as competitive as it is today, we all desire to concentrate on the core functions while leaving the other activities for the competent professionals. Outsourcing lets you stay away from the daily mundane activities while your outsourced partner takes care of the rest.