A quick guide to user behavior on your website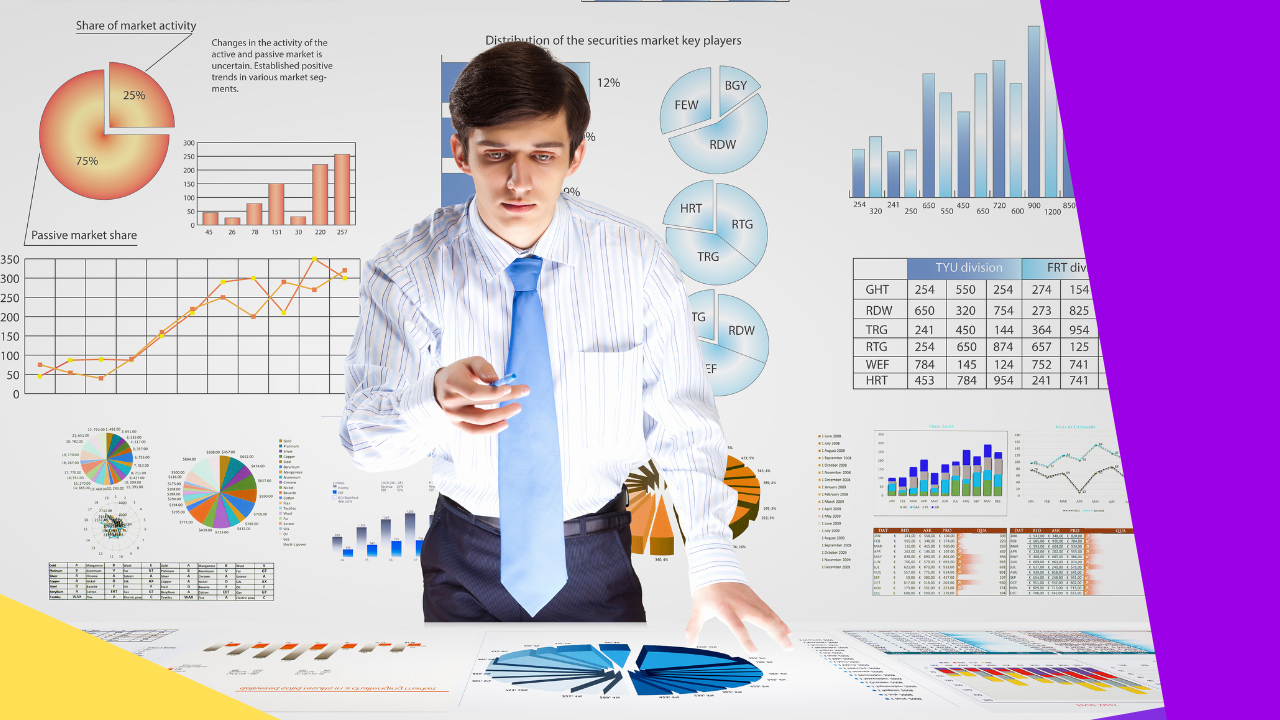 The Internet is where people live nowadays. Most of our time is spent on it, and there's a competition to get people onto your website. 
From social networks[1] to business landing pages, you'll want to make sure that users have the best experience they can at your site. 
What does user behavior mean? 
User behavior comprises all users' actions when they visit your website or interact with your product. How long it takes them to navigate around your site, what specific links and buttons they follow, and whether they ultimately leave are all observed. 
When studying user behavior, companies can identify patterns and convert them into metrics they can evaluate[2] . These can include signups, feature usage and impact, activation, and retention rates.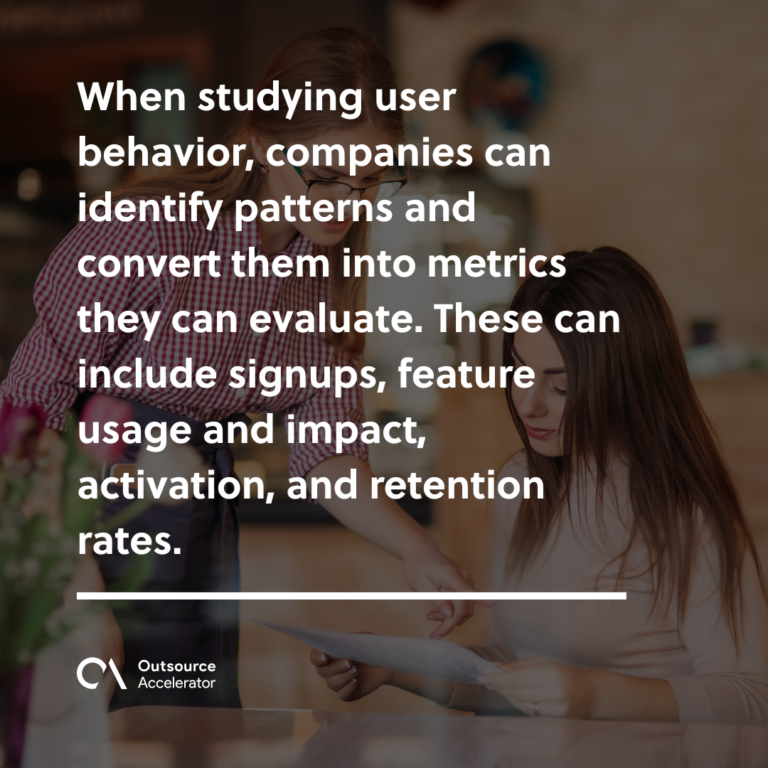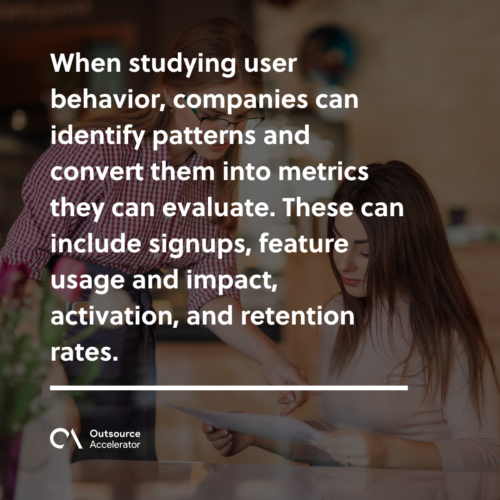 Aspects of user behavior 
There are three aspects of user behavior: analytics, customer support, and usability testing. All components are needed to make your website more user-centric. 
User Behavior Analytics (UBA) 
User Behavior Analytics (UBA) is a method for collecting, combining, and analyzing user data to understand how and why users interplay with a product or website. 
The main objective of UBA is to focus on converting people to customers and improving their overall experience. 
UBA should not be confused with User and Entity Behavior Analytics (UEBA), which focuses more on cybersecurity and data protection. Neither should it be confused with behavior analytics, which focuses more on predicting user behavior. 
Customer support
Customer support gives you an understanding of customer goals and pain points. These can consist of Net Promoter Score (NPS) surveys, feedback forms, and interviews. 
Customer service metrics can aid in creating a better user experience for website visitors. 
Usability testing
Usability testing also has to do with user experience. Running testing sessions shows whether everything is working properly, and lets you spot any weaknesses.   
How to analyze user behavior
Web analytics company Hotjar outlined a 3-step framework for the entire process of user behavior. 
Website drivers 
Drivers are factors that bring people or "drive" them to your website. 
There are generally three types of people that will be on your website:
People just browsing and have no intention of buying

People who have sought out the website and are determined to purchase

Undecided users 
The undecided users are the last group that you will want to focus your efforts on. 
Data from analytics and on-site surveys let you determine user motivations for visiting. Identify your most fruitful sources and focus on those. Further, narrow down which landing pages are usually arrived at. 
Use the data to find patterns and create user personas, which give you hypothetical images of your customers' needs. You can then use these personas to improve marketing and design efforts.  
Website barriers
Barriers are anything on your website that could cause a user to struggle or leave. Also called "pain points," these obstacles prevent users from converting to customers. Barriers could be anything from ugly price displays to bad product wording. 
User behavior lets you remove these barriers. 
Google Analytics is a helpful tool for finding pages with large exit rates. Then make use of recordings to see what users were doing before leaving. 
Set up heat maps to see evidence of failure to interact with important links or buttons. Heat maps are visuals that show where a user spends the most time and clicks.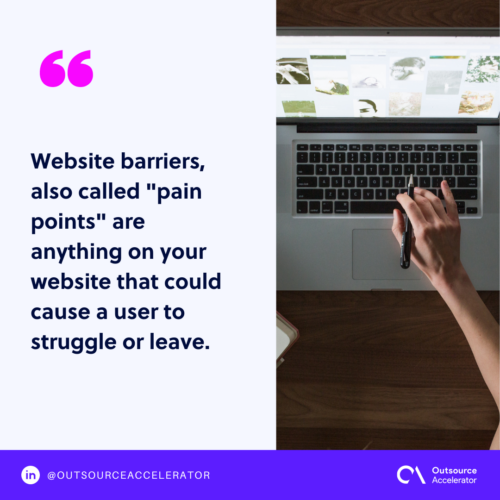 Website hooks
Hooks are calls to action that persuade users to connect or convert. When studying user behavior, you see what happens when people do connect. 
Identify what worked by collecting user feedback. Set up a post-purchase survey on the thank you page, send email surveys, and interview people. 
Analyze the answers to pinpoint what went right and how to maximize it. Knowing conversion behaviors helps you determine which ideas to pursue, then applying impact analysis methods lets you see its effect. 
Why companies should track user behavior
It is crucial for businesses to monitor their user behavior for the following reasons: 
Create a better user experience
This should be the primary objective of any company considering user behavior. Users' needs will continually evolve, but research and analytics will help you keep up.
Even across different websites, user behavior varies. The challenge is learning specifically about your users. 
For many, your website will be the first exposure to your brand and products. User behavior analytics helps you understand, prioritize, and improve customers' experience when they visit it. 
In a saturated market, customer experience will determine which companies get ahead. People will appreciate it when their needs are met, and their concerns are listened to. 
This becomes especially important when trying to branch out into new target groups or applying emerging trends. New users will immediately perceive your company as one that cares for its customers. 
Understand your performance
User behavior analytics allows you to gauge your company's performance. The actions or inactions of users will serve as useful data when evaluating your business efficiency. 
In the case of your website and other social pages specifically, you can identify points or sections where users are struggling, and see overall performance. 
User behavior lets you see the factors responsible and how you can improve your strategies.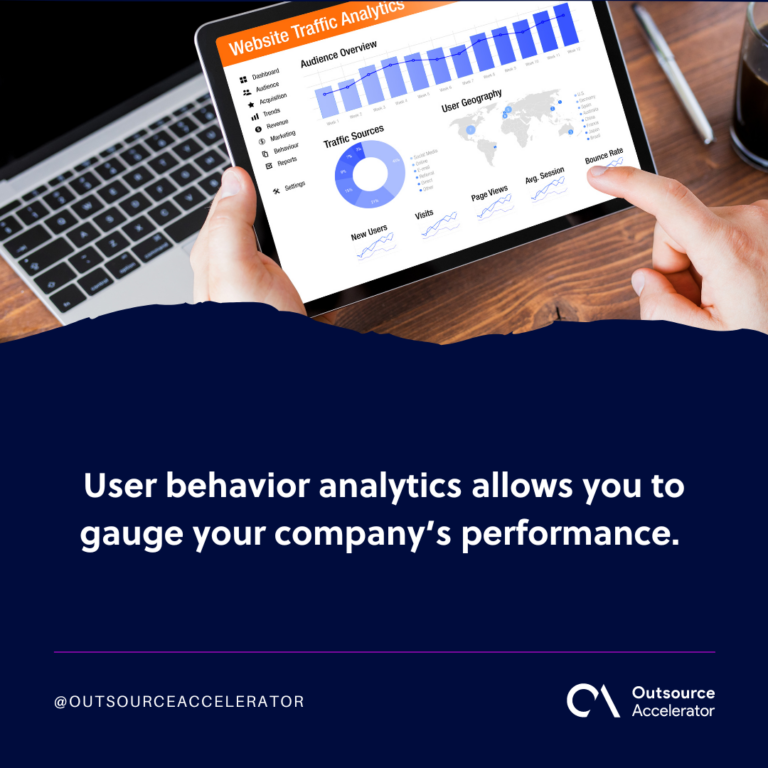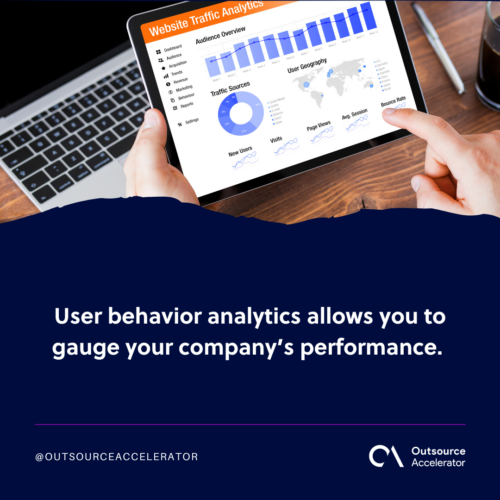 Less guesswork in product updates
It's a protocol for companies to release new versions of their products with new features. Analyzing user behavior allows them to access data that will inform how these new versions are developed. 
Less guesswork on what aspects to add or improve also comes with a lower loss of financial investment. You'll be able to target exactly what needs to be done, rather than waste money and resources trying to see what sticks to the wall.    
Innovate at scale 
There is a value to analyzing user behavior when developing new products. When you track the impact of product updates, you can release new content and product updates faster.  
Innovation should be informed by insight into what people are gravitating toward or ignoring. It's not always worthwhile to develop a product in which your users have shown disinterest.  
Raise rates of conversion, retention, and revenue
When businesses act on the data that user behavior analytics provide them, they can dramatically increase their effectiveness and financial results. 
The conversion rate grows when people have an easier time navigating your website. Sequentially, this also leads to more purchases and, thus, a higher revenue. 
This won't even necessarily require a change in traffic volume, as the people are already there. 
Also, when testing usability, you can spot bugs or hurdles that could potentially lose you money. Users are more likely to return to a more usable website, so you also grow your main customer base.  
References
1.Benevenuto, F., Rodrigues, T., Cha, M. and Almeida, V., 2009, November. Characterizing user behavior in online social networks. In Proceedings of the 9th ACM SIGCOMM Conference on Internet Measurement (pp. 49-62).
2. Germann, F., Lilien, G.L., Fiedler, L. and Kraus, M., 2014. Do retailers benefit from deploying customer analytics?. Journal of Retailing, 90(4), pp.587-593.