Definition
What is user-centric?
User-centric is a concept that allows businesses and service providers to put their users and audiences first. From websites to consumer products, companies need to learn how to achieve user-centric designs.
The importance of this concept is that businesses learn to listen to their customers and the feedback they receive. In turn, the constant efforts of improvement can pave the way for higher customer satisfaction rates.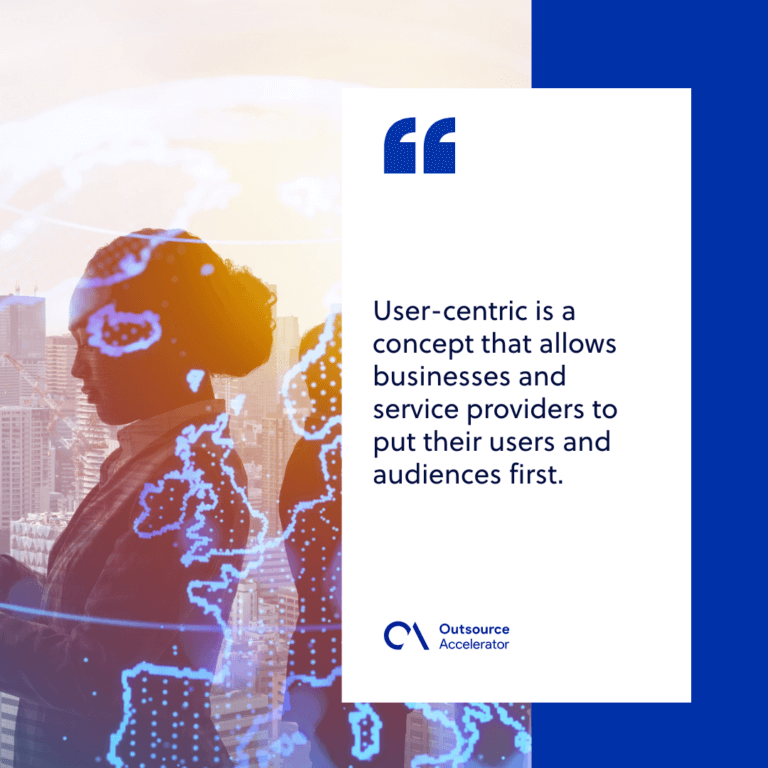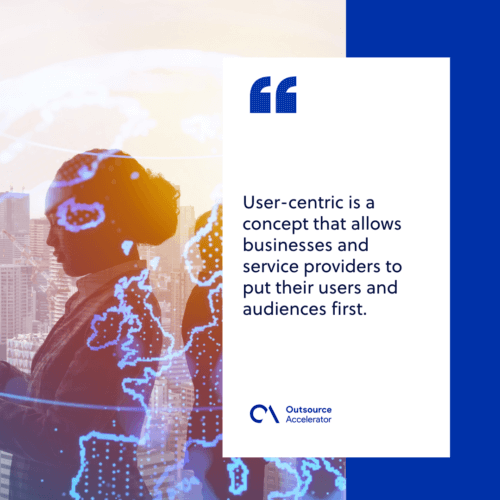 2 major user-centric concepts
When it comes to user-centricity, there are two major concepts that businesses should follow to achieve optimal results. 
Accessibility
Everyone should be able to use a product or service no matter what. With that said, there are three types of accessibility:
Visual

Hearing and speech

Physical and mobility
Prime examples of these are as follows: 
Companies that provide software services need to implement visual and hearing accessibility features such as magnification or screen readers. 

Physical accessibility refers to the handicap-friendly amenities of a location.
Compatibility
This concept refers to the ability of users to access products and services through any means or channel. This is mostly seen and applied to online services such as websites, applications, and software.
For example, web developers and designers must ensure that the pages can be accessed by users through different devices like mobile phones, computers, tablets, and more.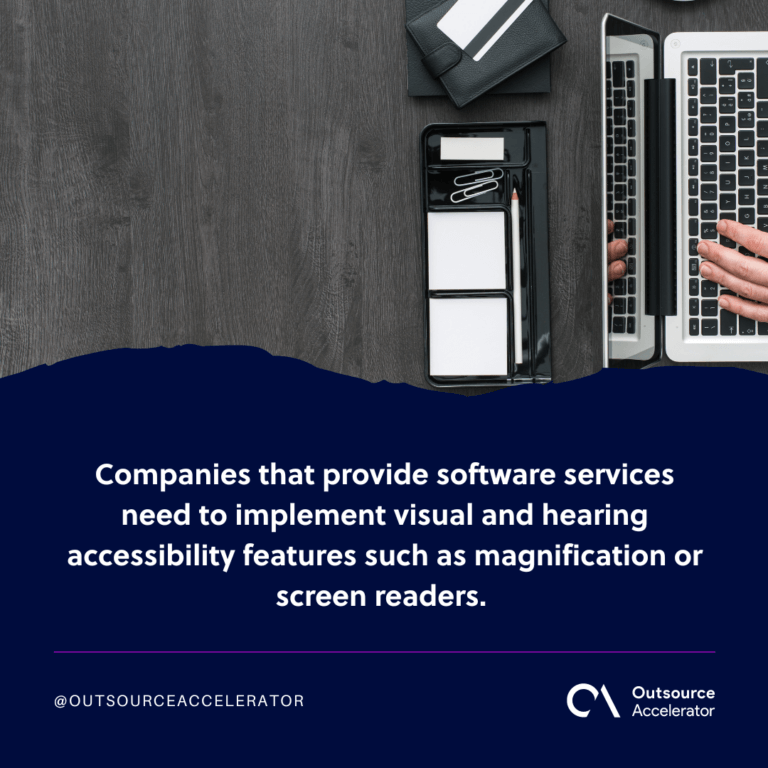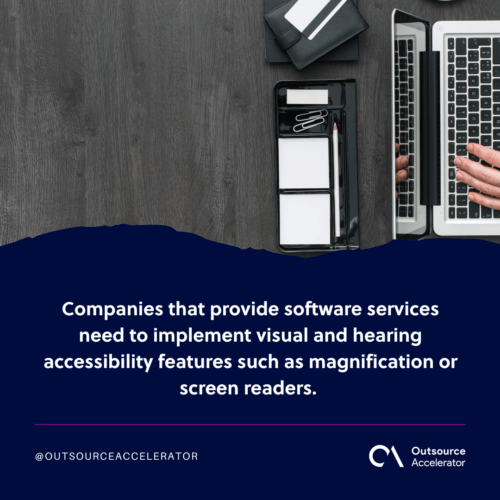 3 principles of user-centric designs
At its core, user-centric design is about putting the needs of the users first and making their experience your top priority. Create designs that are truly user-friendly and cater to the customers' needs.
For one to achieve user-centric designs, there are some principles that need to be applied first.
1. Understanding the users
It's important for a business to understand its users. Who they are, what they want, and what they need. 
With proper target market research, businesses can create a product or service tailored to their needs and wants, which will result in a more successful run.
2. Remaining consistent
Designing for users is a process that should always be consistent, regardless of the project. 
By remaining user-centric, you can ensure that the designs are effective and efficient. In order to better understand how to be consistent in your user-centric design approach, listening to user feedback is an important step.
3. Accepting comments and feedback
Comments and feedback are important when it comes to running a successful business. Not only will accepting feedback help make the business better, but it also shows that they care about their customers and their experience.