Definition
What is a natural language IVR?
A natural language interactive voice response (IVR) incorporates automatic speech recognition (ASR) technology, which enables callers to interact with brands more easily. It allows the client to communicate with any system or device without being restricted by responses.
Natural language IVR is commonly used in customer support, assisting call center agents in understanding callers' concerns to improve the consistency of the solutions they provide.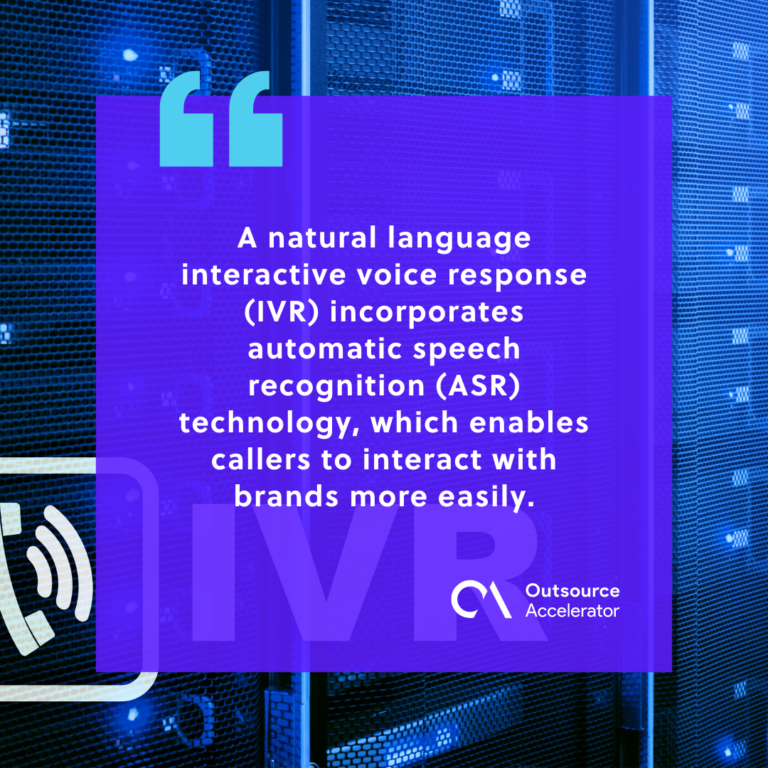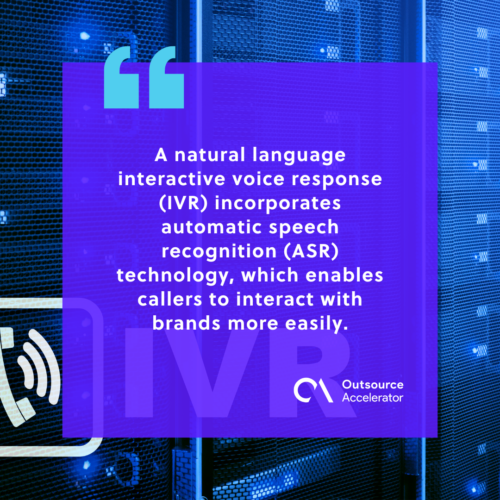 Traditional IVR vs. natural language IVR systems
Traditional IVR systems have various problems, such as callers being limited to the options provided by the system. Customers must browse a series of menus to communicate with a traditional IVR system, which is often found tedious.
Further, many customers are unable to identify the choice they require to select in the menu, resulting in frustrated callers either hanging up or speaking with the wrong agent. Some traditional IVR systems waste the agent's time while also being inconvenient for the caller.
On the other hand, natural language IVR systems have a more advanced capability to interact with callers in a more conversational fashion. 
The natural language IVR can ask open-ended questions rather than guide callers through a menu of options. The system is able to recognize more complex phrases and even ask follow-up questions. 
What are the benefits of a natural language IVR?
A natural language IVR offers various benefits for your business. Here are some of them.
Customer satisfaction
Many customers prefer natural language IVR over traditional systems as it's hassle-free. It takes less effort to get to the expert they need to talk to or acquire the information they seek. The customer satisfaction rate is higher than that of traditional IVR.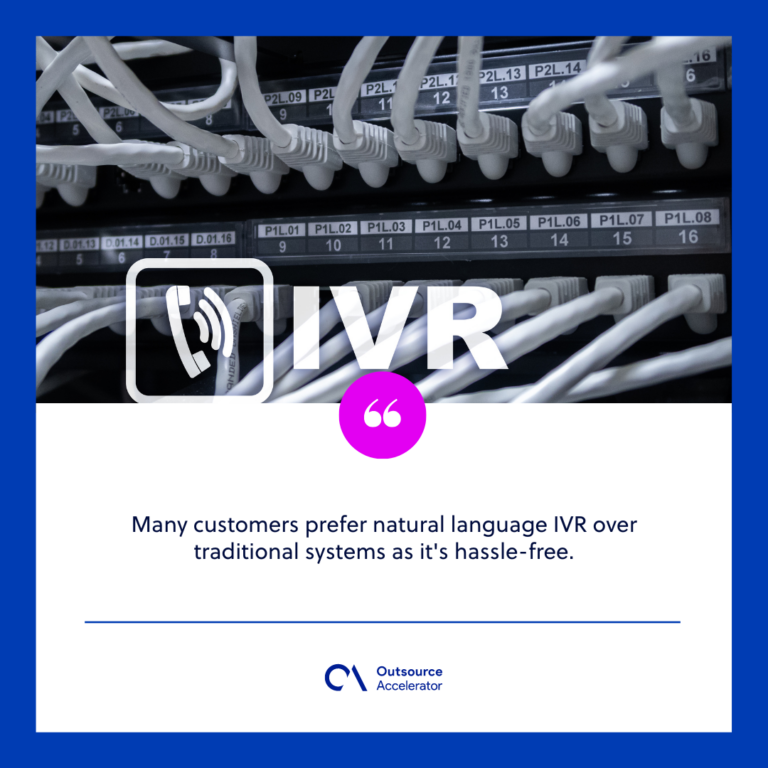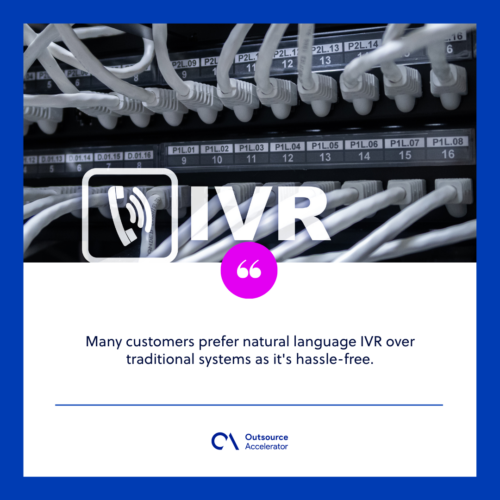 Reduced live calls in call centers
If you can give answers to frequent queries through automation, you have a better chance of reducing live calls. Agents will be less frustrated and more focused as the natural language IVR can direct callers to the appropriate agent for their concerns.
Increased efficiency
Natural language IVR systems improve customer routing consistency, resulting in fewer agent-to-agent transfers. As a result, agents have more time to dedicate to higher-value tasks like upselling or delivering excellent customer service.
It also improves agents' efficiency since fewer calls must be transmitted around your organization.