A quick overview of YouTube moderation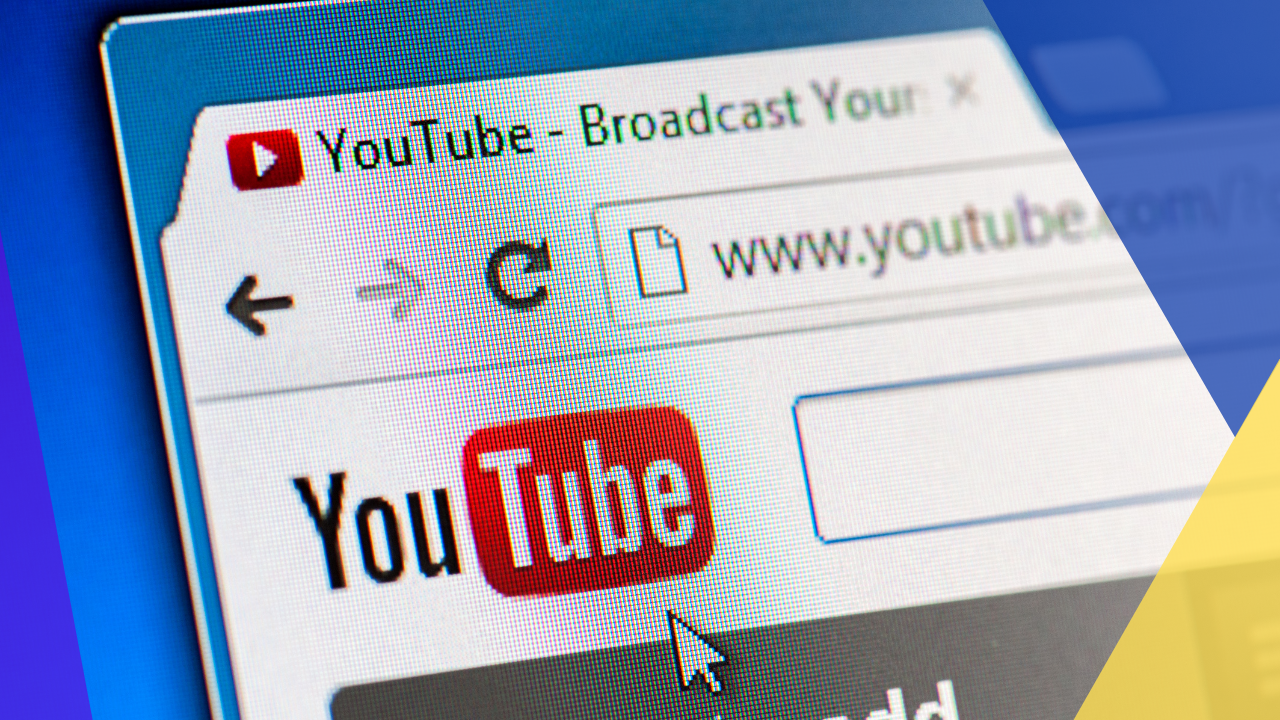 With its 1.7 billion monthly active users, YouTube is a perfect place to advertise your brand and content. It is the best way to make your company known through video presentations and user-generated content.
However, as much as it creates a positive experience for your viewers, your channel could unknowingly harbor negativity with the inappropriate content and comments you get each day.
YouTube moderation is crucial for your channel, especially if you're using it for marketing purposes. This shows that you care for your customers by protecting them from negativity online. At the same time, this helps you get boosted in the YouTube algorithm.
How does YouTube moderation work?
YouTube moderation is the process of managing a YouTube channel for an individual or a brand. It is usually divided into different aspects, including content, comments, and live chat.
Content moderation deals with publishing and filtering content in line with the platform's standards and guidelines. Meanwhile, comments and live chat moderation involve approving verified comments and interacting with viewers.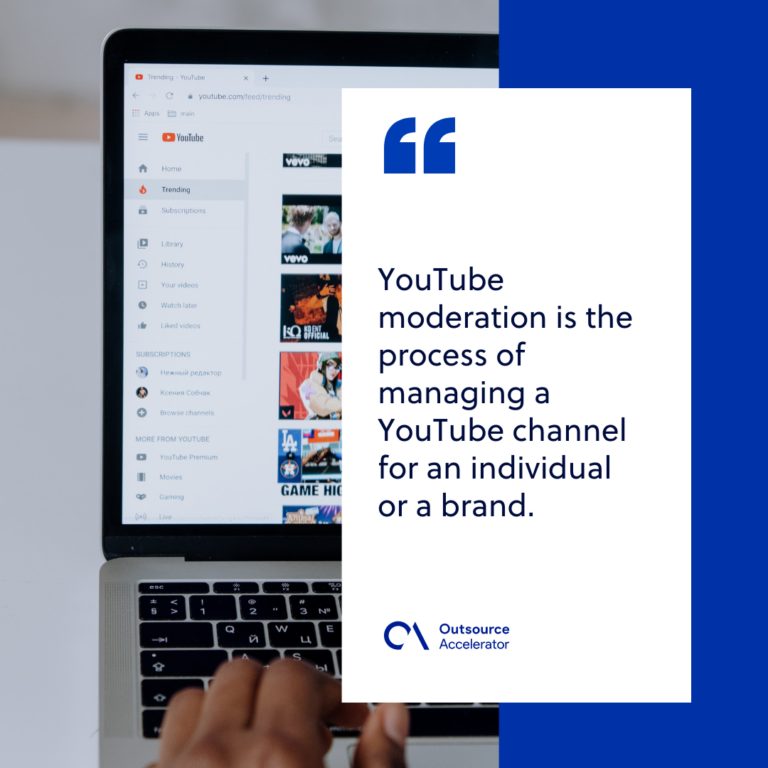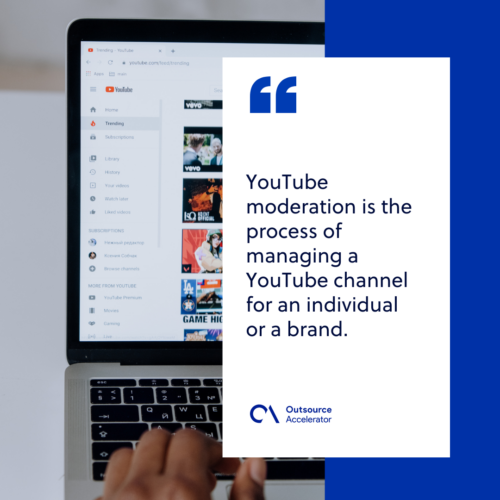 Why YouTube moderation is crucial
Maintaining a company's online presence involves having a clean record of your content, which includes your YouTube channel. Having unsafe and inappropriate content on your site can harm your business reputation. 
Your channel should have proper YouTube moderation for the following reasons.
Curate authentic and appropriate content
A report from Stackla revealed that 90% of consumers consider authenticity when looking for brands they will support. While most brands think their content resonates with their audience, customers think otherwise.
This even rings true with curating videos for YouTube. Viewers are more likely to think user-generated content is more authentic than usual corporate videos.
YouTube moderation guides you on how to produce suitable content according to your brand. This even helps you make your content more authentic with user-generated videos from your customers and influencers.
Stimulate engagement
Audience interaction should be two-way, especially in live streams and chats. This is why you should not just leave your audiences hanging in the comments section.
YouTube moderation stimulates further engagement and interaction with your viewers. From here, you can easily answer their most pressing questions and know what they feel about your company.
Get to know your audiences
With YouTube moderation, you get to know what types of audiences your channel attracts, their behaviors, and even viewing patterns. For instance, you can find out how your customers use your product by looking at user videos and comments on your posts.
This helps you create a better audience persona, which can translate to more actionable strategies in the future.
Boost campaigns easier
YouTube moderation even boosts your video campaigns easier without affecting your brand negatively.
In case you want to organize contests, publish other users' content, or gather insights from your audience, YouTube moderation ensures that these submissions will still go within the platform's community standards and regulations.
Make your channel safe for everyone
Most importantly, YouTube moderation ensures that your audiences, channel, and brand are safe. 
While YouTube has its moderation team, inappropriate comments can still appear on your channel, which could further affect your reputation and viewers. You won't want your comment sections to be filled with hate speech and spam links.
Moderating your channel assures your audience that your page is safe for them. This even helps them focus more on learning about your brand.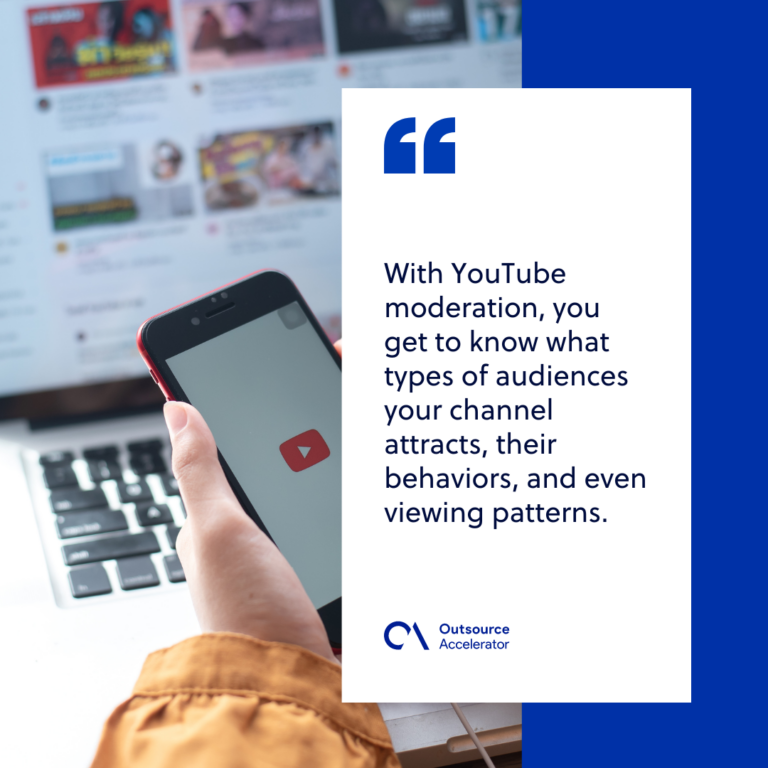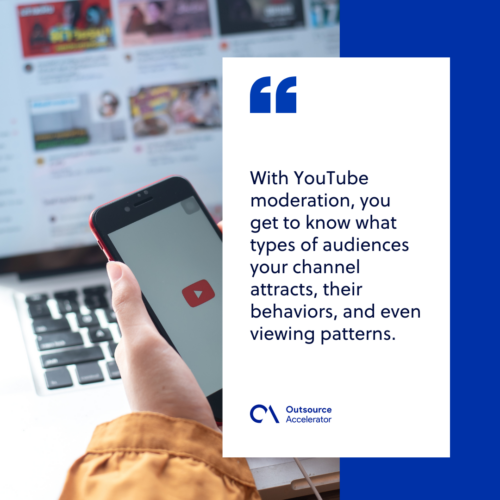 What to consider when moderating YouTube channels
Whether you or a trusted moderator manages your YouTube channel, you have to keep in mind the aspects to consider in YouTube moderation. 
YouTube guidelines
Corporate channels, whether monetized or not, should follow the platform's policies in posting videos and interacting with users. 
YouTube has a set of community guidelines on what you can and cannot post publicly. The platform uses both machine learning and reports from users to detect inappropriate content such as those spreading misinformation and having copyright strikes.
You and your moderators should take the extra step of screening your videos and comments to avoid getting flagged.
Brand identity
At the same time, your content should always stick to your brand identity. Your moderators can collaborate with the creatives team in terms of building your videos according to your branding and how you can attract viewers from this.
Company standards
Lastly, your videos should align with the company's policies.
As much as possible, set guidelines on how your moderation process will run, from video creation to user engagement. It will serve as a guide on screening your content and comments according to your company policy and regulations.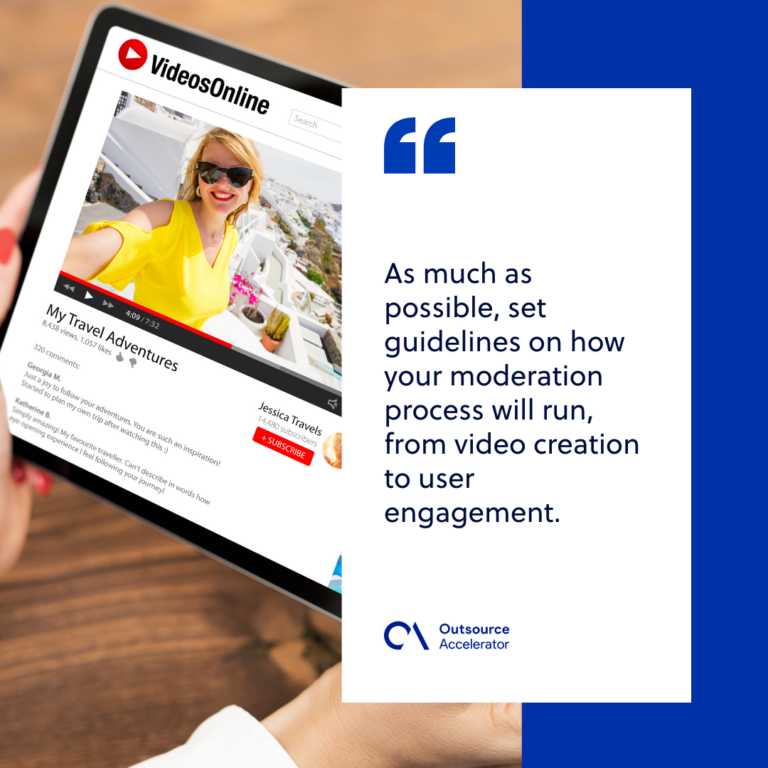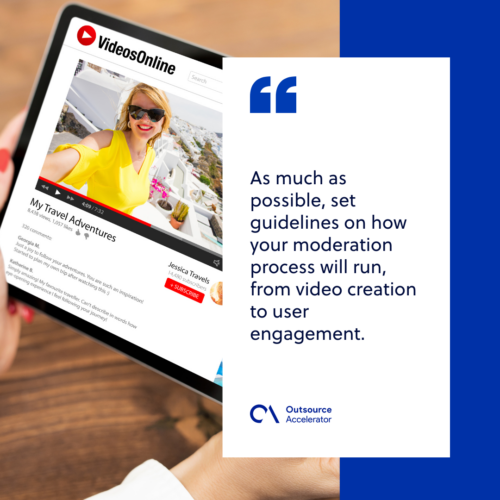 Outsourcing YouTube moderation for business channels
Unlike other functions, YouTube moderation requires a real-time approach since you will deal with other users actively interacting with the platform. As a non-core function, this would take a lot of your time and effort, which should be put instead into growing your channel.
While you cannot always do YouTube moderation alone, you can still get help from a reliable team for this function.
Outsourcing content moderation for YouTube ensures that you stay on top of your competition online. It helps you create a good experience for your users by flagging inappropriate posts and comments from other users.
What's more, delegating this service offshore would give you these benefits.
Access to technology

. Service providers combine machine learning and human moderation in managing your channel. With this, you get to access the advanced tools they use for moderating along with high-quality teams.
More authenticity

. Your content will sound more authentic and appealing to your customers. This can result in attracting more viewers and followers to your brand.

Up-to-date channel posts

. You won't easily miss out on publishing schedules with outsourced moderation. With the help of a dedicated team, you can ensure that every content is reviewed and published on time and your customers are attended to regularly.