Build your brand through your digital presence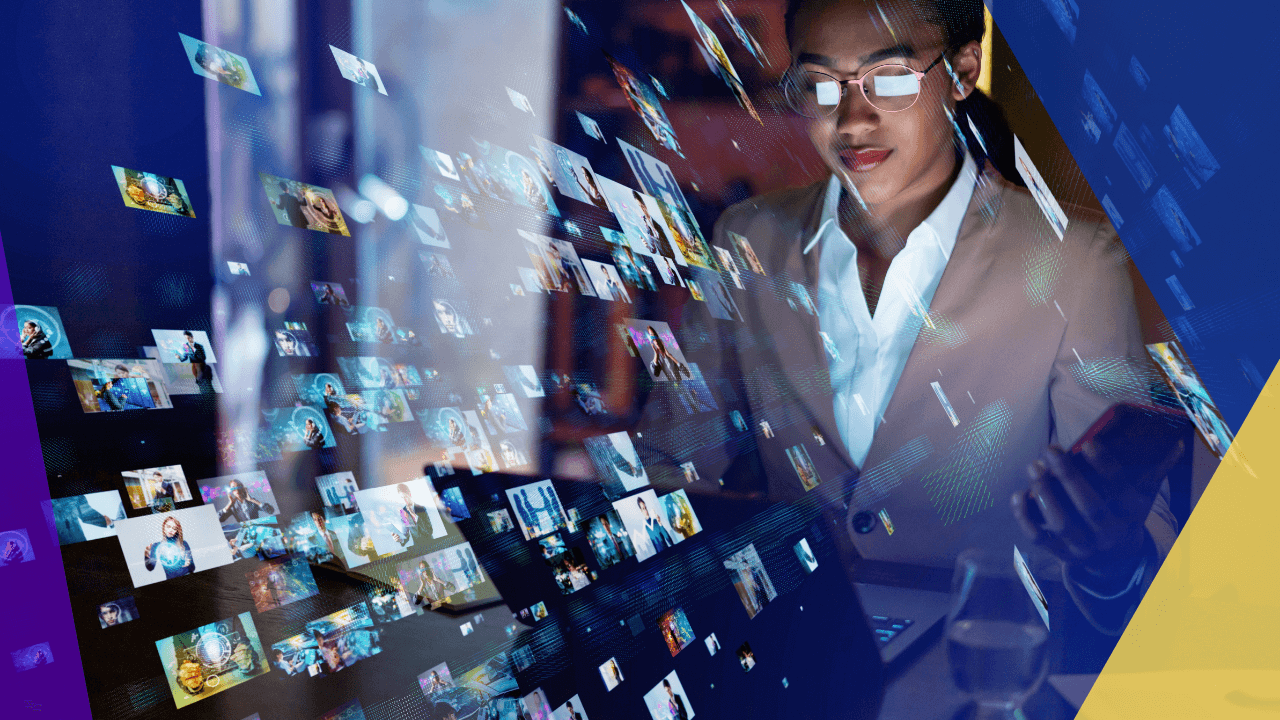 Businesses can leverage today's digital technology to widen their audience reach faster and more effectively. The key in today's online world is to engage with your target customers and stay relevant by working on your digital presence. 
According to a Salesforce survey, 85% of people research a specific brand before they decide to make a purchase online. Among the most commonly used online platforms for research are social media and websites. 
That said, one major mistake that a lot of marketers make is focusing too much on sales-centric activities like pay-per-click ads. What they often overlook is that a strong digital presence serves as one of their major building blocks to success.  
Why does your digital presence matter? 
In general, digital presence means showcasing your business over the internet. It refers to the kind of impression your brand establishes online through the use of your website, digital content, search engines, and social media platforms. 
Your digital presence lets you tell your story, particularly about what sets you apart from your market competitors. It allows you to introduce your brand to your target audience, connect with them, and earn their trust. 
A good digital presence lets you cater to your customers in all touchpoints, more than just your website. Besides your website, you can expand all connections consumers have with your brand online, including social media and review sites.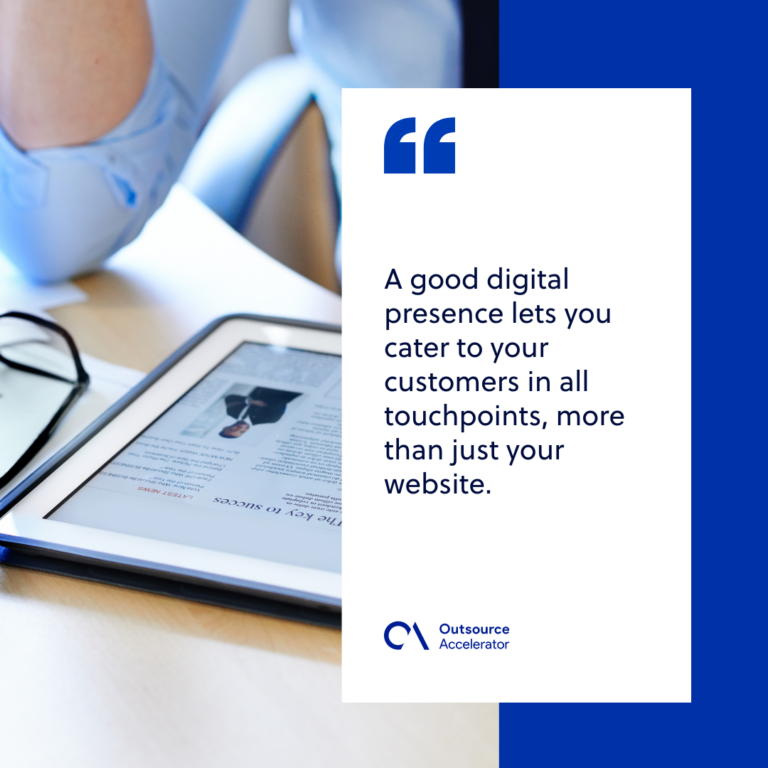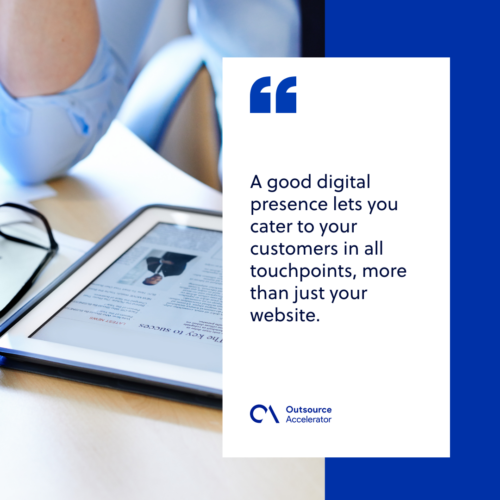 4 key elements of digital presence
There are different ways your customers can chance upon your brand. 
Some consumers may search about a specific product or service online and end up visiting your website or reading one of your blogs. Others can browse through Instagram or Facebook and stumble across your social media page. Other consumers may find your brand by clicking one of your paid ads. 
You need a comprehensive marketing strategy to strengthen your digital presence on different digital marketing platforms online. On top of that, you need to be familiar with the key elements that will make your digital presence: 
Website
Your website serves as the foundation for your digital presence. A website is the go-to place of consumers whenever they want to know more or find out something about a specific brand. 
Refine your brand image so that once they visit your site, it will create a good and lasting impression on them. Pick website templates that are fully mobile-responsive, made using HTML5, and follow modern design principles and trends.
Optimize each landing page for your products and services, each web page, and especially your About Us page. 
Ensure that you provide your visitors with an excellent customer experience. Simplify your page navigation, be consistent with your branding, provide the right information, and create an eye-catching and responsive website. 
Content 
Producing well-written, SEO-friendly content will help increase your ranking on search engines. Your content also serves as a powerful tool in building your digital presence. 
It can be in the form of white papers, blog posts, case studies, eBooks, or sales one-pagers. 
Outsourcing companies like The Remote Group provide affordable and scalable SEO & SEM solutions that are perfect for expanding your business's digital presence.
Search and paid advertising 
Pay-per-click ads, social ads, and display ads enable you to boost your brand awareness and digital presence. The more times users click on your ads, the more chances of doing business with your brand and earning their trust. 
Social media
It is a must for organizations to be accessible on social media. Each content you post on different social media channels grants you the ability to connect with your target consumers. 
Social media is also the fastest way to deliver a personalized customer service experience. 
What makes a powerful digital presence 
These are the top three things that distinguish a brand with a strong digital presence from others in the market:
Fully optimized site for mobile use 
Consumers pretty much do everything online through their mobile devices. If your website is not optimized for mobile use, it will turn frustrated customers and prospects away.
Make sure that you have a mobile-friendly website and app where customers can freely browse your products and services and make a purchase.  
Consistent and unified digital presence 
To strengthen your digital presence across all online platforms, make sure that you are consistent with your brand. Your color schemes, logo, tone, style, and imagery should always be aligned to your brand. 
This will allow your consumers to easily remember your business and what you offer. 
Active engagement with customers online
Be active and engage with your target consumers online, especially on your social media pages. This doesn't only allow you to spread brand awareness, but it also enables you to build a good relationship with your customers.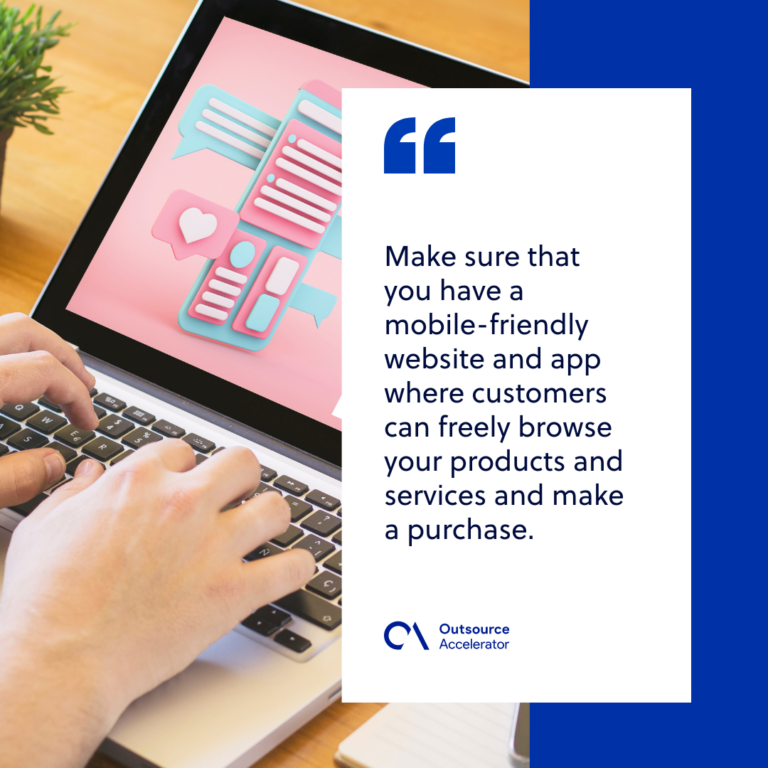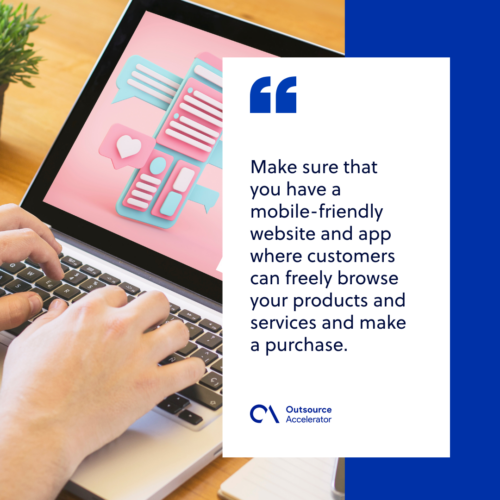 Boosting digital presence with experts' help
Overall, your digital presence will incorporate several components involved in the online world. In most cases, you will need experts with the right skills and experience to handle these things. 
If you do not have the right people to handle, say, your social media presence, you always have the option to outsource. No need to worry about looking for the right outsourcing provider to manage your digital presence. 
We've got you covered! Check out our top BPO lists on our Guides page to help you choose the right outsourcing company to boost your digital presence.