Definition
What is content moderation?
In content moderation, the content moderator monitors everything manually and makes sure that every user-generated content submission is appropriate and permissible in accordance with the rules and regulations set before everyone else sees it. 
With the various platforms where content exists, content moderation helps users access credible information all the time. Content moderation is important since the data boom, and filtering content, in a way, can improve the overall internet user experience.
Content moderation is every business' responsibility, especially when they take advantage of the internet as a platform. It is imperative to provide relatable, appropriate, and positive information to your audience not only to engage them but to educate them as well.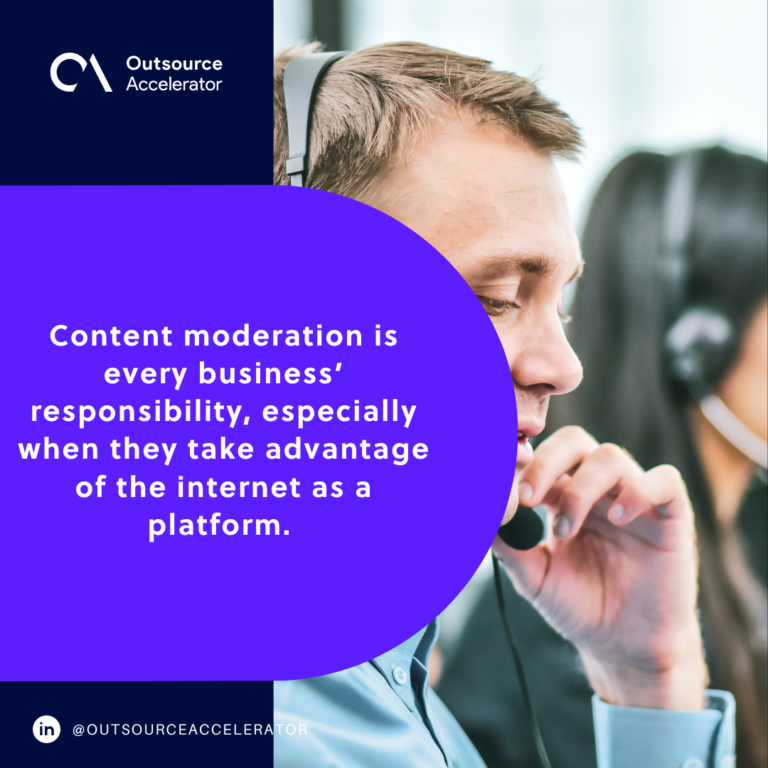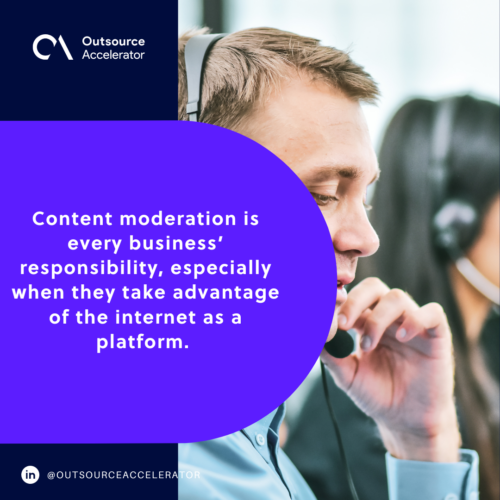 Content across the internet is clouded by colloquialism, jargon, and nuances in different languages that would portray a different meaning for a person descending from another culture and upbringing. 
Content moderators should be also keen on noticing these irregularities and removing them as deemed necessary.
What are the important traits needed for a content moderator?
A content moderator is responsible for ensuring that all content – such as images, videos, articles, and other multimedia files – posted on any online platform are fit for general public consumption.
To maintain a safe space online, a content moderator needs to have the following traits:
Online community experience
There are so many communities online — so much that a word can easily be lost in translation. What might be considered okay for one group may be offensive for another. 
Experience in various online communities can help build better judgment for moderators especially if they are asked to handle several platforms with different audiences. 
Multi-platform savviness
Competition online is strong. This is why businesses are now utilizing multiple channels for their marketing strategies. To be effective, a content moderator needs to be well-versed in the different platforms available to the public.
Knowing which content works best for one – and which does not – will help a brand gain recognition easily in an online community.
Language expertise
For eCommerce and review sites, testimonials can have a great effect on a brand's reputation. It can also make or break a prospective customer's decision to buy or not.
Businesses shipping worldwide need multilingual moderators that can review diverse communities effectively. They can check the comments written in a foreign language and easily understand the context behind them.
Content moderation outsourcing
Outsource Accelerator believes that content moderators are still vital to your system. Though with the advances in technology, having a content moderator can help you build better customer relationships by filtering inappropriate content. They also help maintain a positive and healthy environment in the platforms you engage in. 
By looking at the information on our website, we can match you with the best outsourcing companies that provide content moderation services.