10 types of entrepreneurship you should be aware of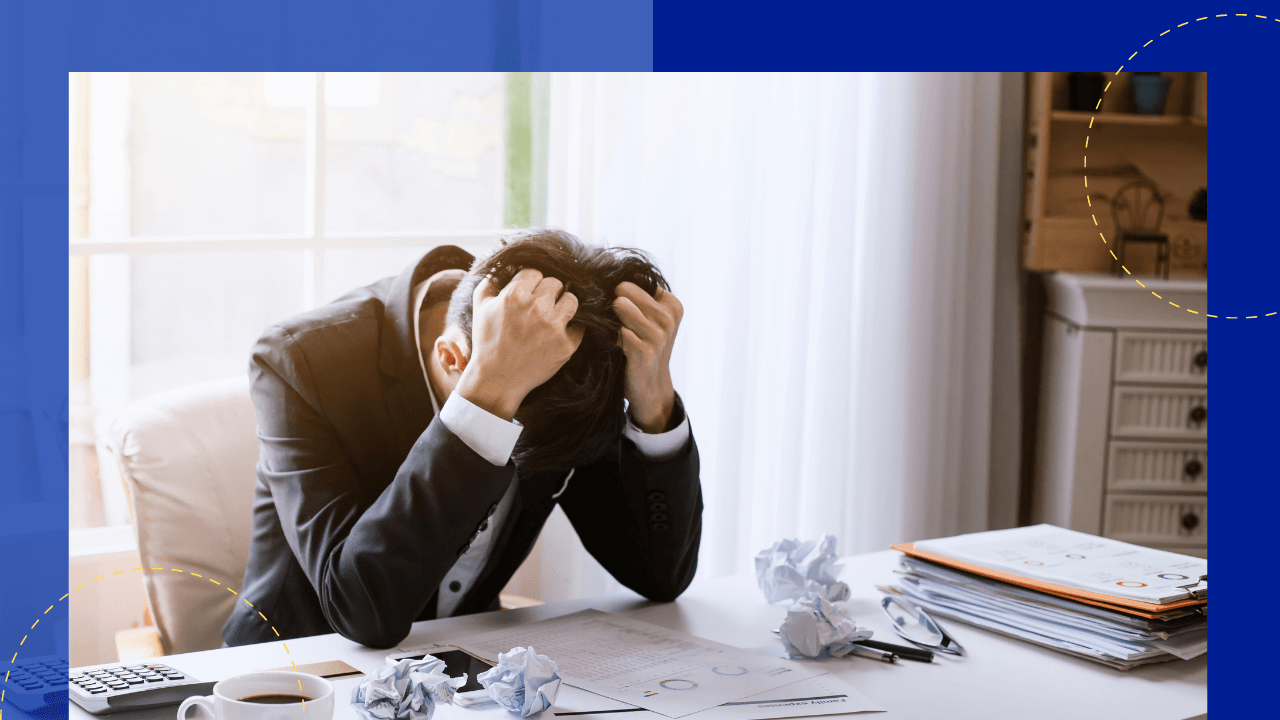 Every successful organization has a strong-willed, determined, and excellent entrepreneur behind it. For business leaders who are looking to explore new opportunities in the market world, you have come to the right place. 
In this article, we'll touch on the fundamentals of entrepreneurship, including its significance in the entire business sector. We will also be highlighting the 10 different types of entrepreneurship. 
And lastly, we'll give you five important characteristics that you should work on as an entrepreneur. 
A quick overview of entrepreneurship
Before we delve into a deeper discussion of the types of entrepreneurship, let us first understand what it is. 
Entrepreneurship refers to the entire scope of conceptualizing, developing, and running a specific business. It also includes one's readiness to go through the uncertainties that go along with the cutthroat and ever-changing market world. 
An example of entrepreneurship is when a person ventures into a new business. In terms of businesses, note that there are many kinds of businesses, and the same goes for the types of entrepreneurship. 
Entrepreneurs are the people who have the capabilities to establish, maintain, and succeed in directing a business. They fully accept and understand the risks that go with operating a startup and gaining profits. 
As an entrepreneur, you should have the right skills an effective and exceptional leader possesses. More so, you should be a well-determined innovator with a passion for creating change in the world.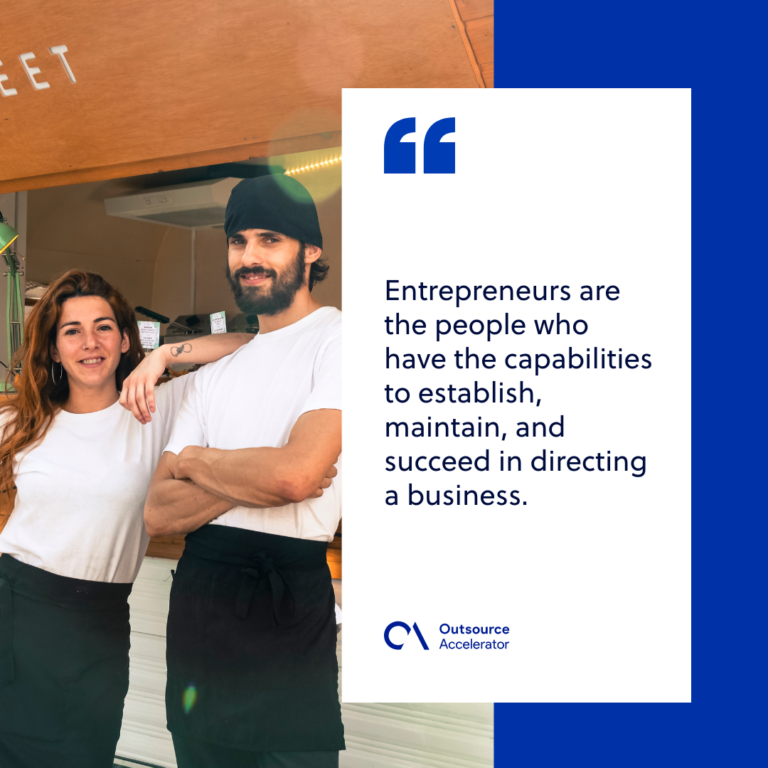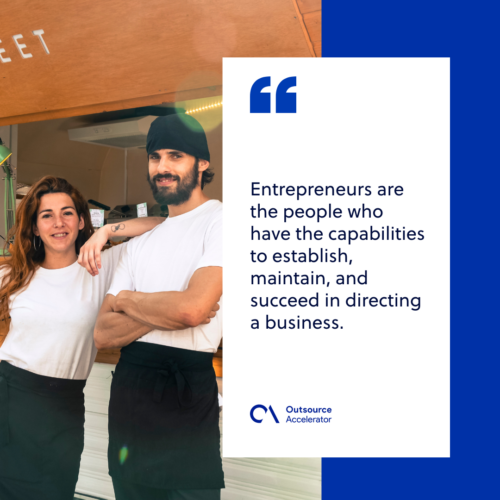 Significance of entrepreneurship in the business world
Entrepreneurship is an essential element in the business world because it supports the following: 
Employment generation
Entrepreneurship is one of the sources of employment creation. A lot of startup businesses provide entry-level job openings for individuals who want to be trained and gain experience in their field of career. 
Improvement in standard of living
As entrepreneurship opens up new employment opportunities, it also helps workers have a regular source of income. 
As employees work in the company for a longer term, they are most likely to increase their income, thus their standard of living.
Research and development
Before an organization can successfully launch a specific product or service, in-depth research and testing must be done first. Entrepreneurs also invest in research institutions or universities to perform research and development. 
Society and community development
An entrepreneurial organization also brings changes within a society. It helps promote improved sanitation, fewer slumps, and better living conditions in the community. 
Innovation
Entrepreneurship provides innovation, especially when it comes to new product development, technology, and other market sectors. 
10 types of entrepreneurship
Knowing about the different types of entrepreneurship will help you decide what kind of business you want to venture into. 
Below we have outlined the 10 distinct types of entrepreneurship: 
1. Large company entrepreneurship
Large companies are known for having defined life cycles. These companies can maintain their growth and development by continuously creating new, improved, and innovative products. These products are augmented from and based on their original offerings. 
In large company entrepreneurship, you have to focus on the current technology and trends, your customer's ever-changing needs, and your market competition. These will serve as your basis for your market expansion. 
2. Small business entrepreneurship
The concept of this type of entrepreneurship is making enough revenue to support and feed entrepreneurs' families. 
It is typically funded by applying for small business loans or borrowing money from friends, relatives, or family members. Small business owners hire their family members or locals to help with their day-to-day operations. 
If you are thinking of starting your own small business, know that you have a wide set of venture options. The most common examples of this type of entrepreneurship are grocery stores, small boutiques, and a plumbing business.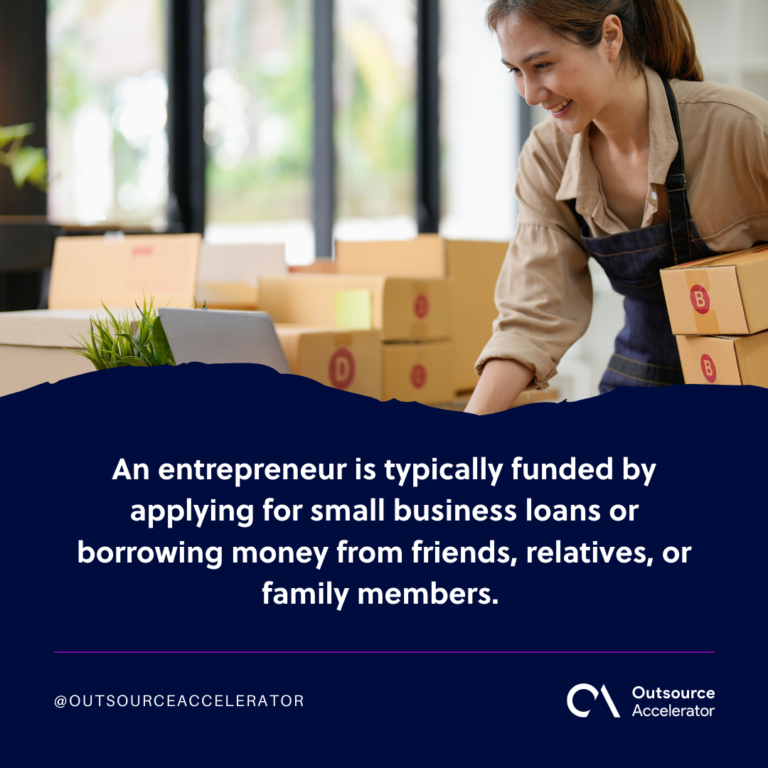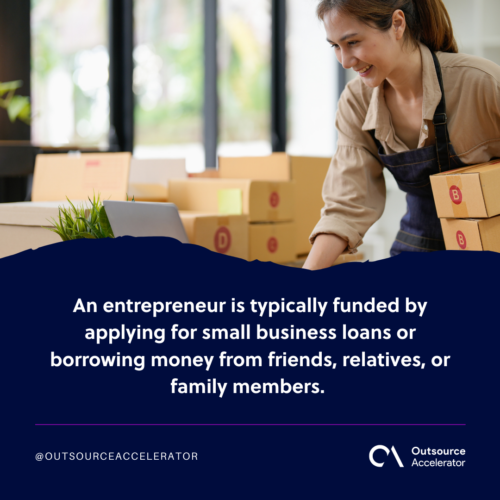 3. International entrepreneurship
International entrepreneurship is perfect for companies that provide the kind of products and services that are plunging in their local market but increasing in demand in the global market. 
International entrepreneurs often start by selling their products and services locally. Once they reach full maturity, they are exported to the international market to earn greater profits. 
You have two options for international entrepreneurship. One, you can expand and open your own physical office in another country. Another option is to export your goods to other countries. 
4. Environmental entrepreneurship
Environmental entrepreneurship is also called green entrepreneurship and ecopreneurship. Unlike other types of entrepreneurship, its main objective is how it will impact the environment and the people. 
Environmental entrepreneurs are focused on offering products and services that are eco-friendly and can be used safely for the environment. They concentrate on making a difference rather than earning more profits. 
If you are an environmentally responsible entrepreneur, you might want to venture into blogging, developing SaaS platforms, or starting your podcast. These choices will not require you to cut trees or increase the world's carbon footprint. 
5. Social entrepreneurship
Social entrepreneurs are people aiming to solve social problems through their featured offerings. They provide products and services that will help foster a better and safer world.  
It is understandable that a social entrepreneur does not aspire to gain huge wealth. One perfect example of this kind of entrepreneurship is a non-profit organization that navigates around peoples' social welfare. 
6. Scalable startup entrepreneurship
Scalable startup entrepreneurs strongly believe that their company can promote change in the world. They usually employ experienced professionals with specialized skills. More so, they can seek funding from venture capitalists. 
To be successful in your scalable startup business, you have to look for what is lacking in the market industry and provide a solution for it. Two popular examples of scalable startups are Uber and Facebook.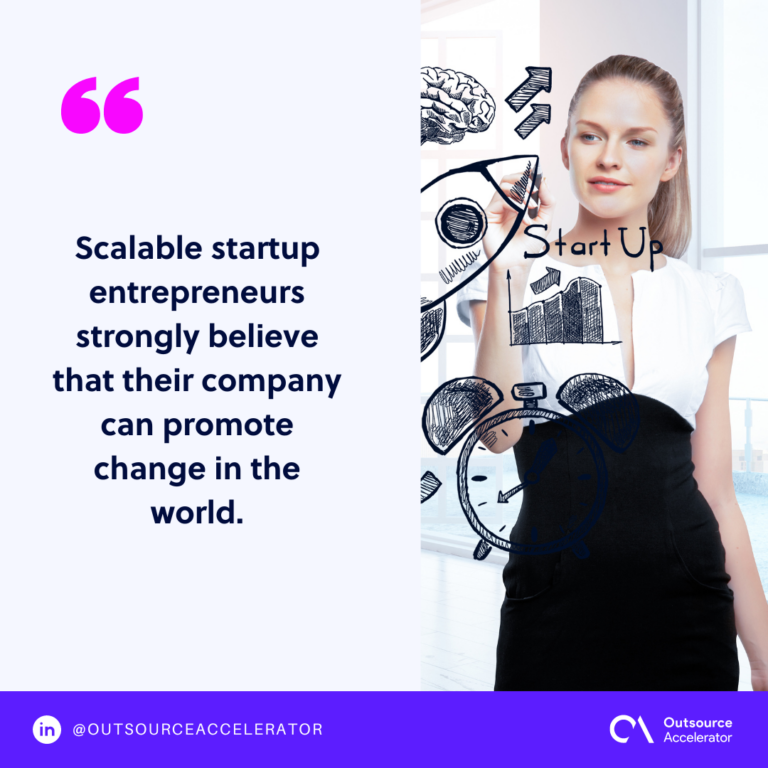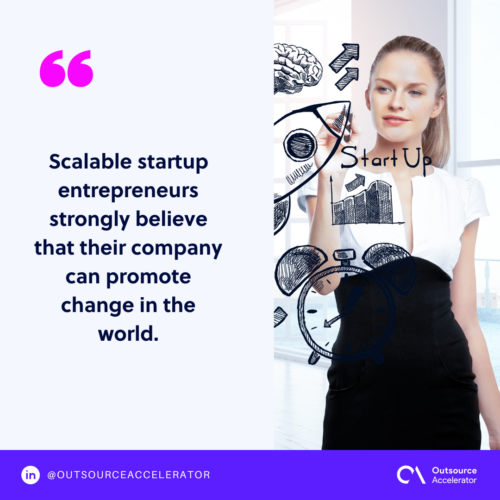 7. Cyberpreneurship
Cyberpreneurship is also known as cyber entrepreneurship. Cyberpreneurs are professionals that take full advantage of the information technology (IT) field to start their own business. They make use of the internet to market and sell their products and services. 
Cyberpreneurship is now a popular trend in the business world. As a cyberpreneur, you should be knowledgeable and fully adapt to the digital world. Learn from renowned e-commerce stores like Amazon, eBay, and ASOS. 
8. Innovative entrepreneurship
Innovative entrepreneurs always think of new and better ways to do business and turn them into reality. They strive to provide unique products and services that will help make the lives of people easier, particularly those that have not yet been offered by other companies. 
You will be required to have a significant amount of capital to venture into this kind of business. Bill Gates is one prime example of an innovative entrepreneur. 
9. Technopreneurship
Another term for technopreneurship is technology entrepreneurship. Technopreneurs leverage the use of technology in developing their products and services. 
To be effective in this kind of business, you also need to hire tech-savvy professionals to help you out on your venture. More importantly, keep in mind that technology should be the core of your organization. 
10. Research entrepreneurship
Research entrepreneurs highly believe that success comes from proper preparation and the right information. These are people who perform in-depth research about the market industry before starting their own business. 
As a research entrepreneur, you should depend on logic, facts, and data to conceptualize your business venture. 
Important characteristics of entrepreneurship
Wherever you fit in the types of entrepreneurship we have discussed above, remember that you need to work on the following to be an effective entrepreneur: 
Leadership capabilities
Having a coherent vision about what your business will look like is not enough to be successful in your venture. You should have the ability to motivate and guide your employees towards success. 
Open-mindedness
You should be able to welcome new ideas that your organization can potentially benefit from. Listen to what your employees have to say, and try to explore wider opportunities.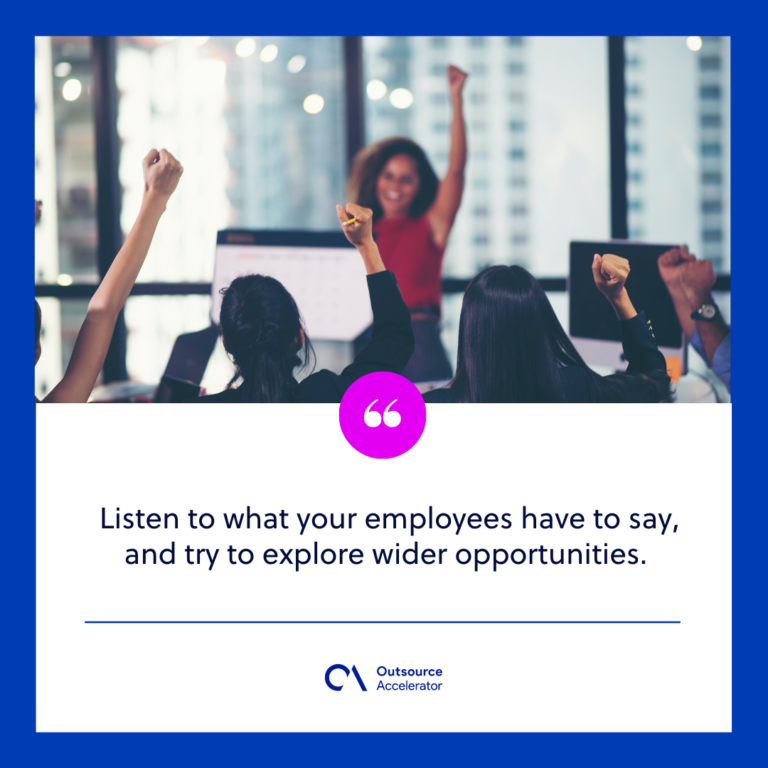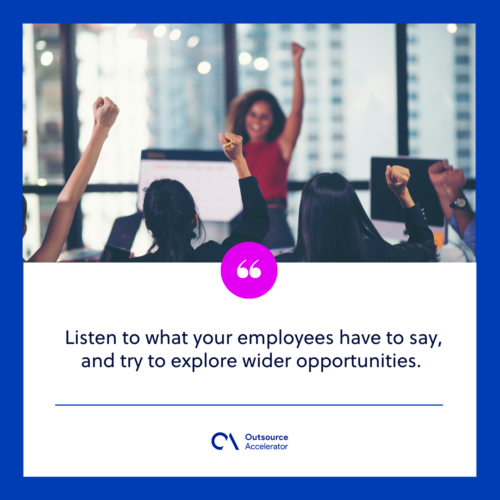 Know your products and services by heart
As an entrepreneur, you should fully understand what your products and services are for. Moreover, you should also be able to recognize whether your featured offerings still meet your customers' needs and wants. 
Ability to take risks
In starting a new business, you should always be open to taking risks. Keep in mind that part of entrepreneurship is being able to accept the risk of failing. 
What's important is that you can learn and rise above every failure. Just like any undertaking, you need to start at the bottom and work your way up. 
Flexibility
In connection with open-mindedness, as an entrepreneur, you should always be open to embracing changes. Accept the fact that things may not often go as you have planned. Learn to manage changes, whether it is with your products, services, or plans. 
Choosing your type of entrepreneurship
Now that you have a deeper understanding of entrepreneurship, you can start conceptualizing your business venture.
Determine which of the types of entrepreneurship suits you best. More importantly, take into account the significance of entrepreneurship in the business world and the important characteristics of an effective entrepreneur to ensure you can face challenges head-on.