Here are the types of business analytics you should know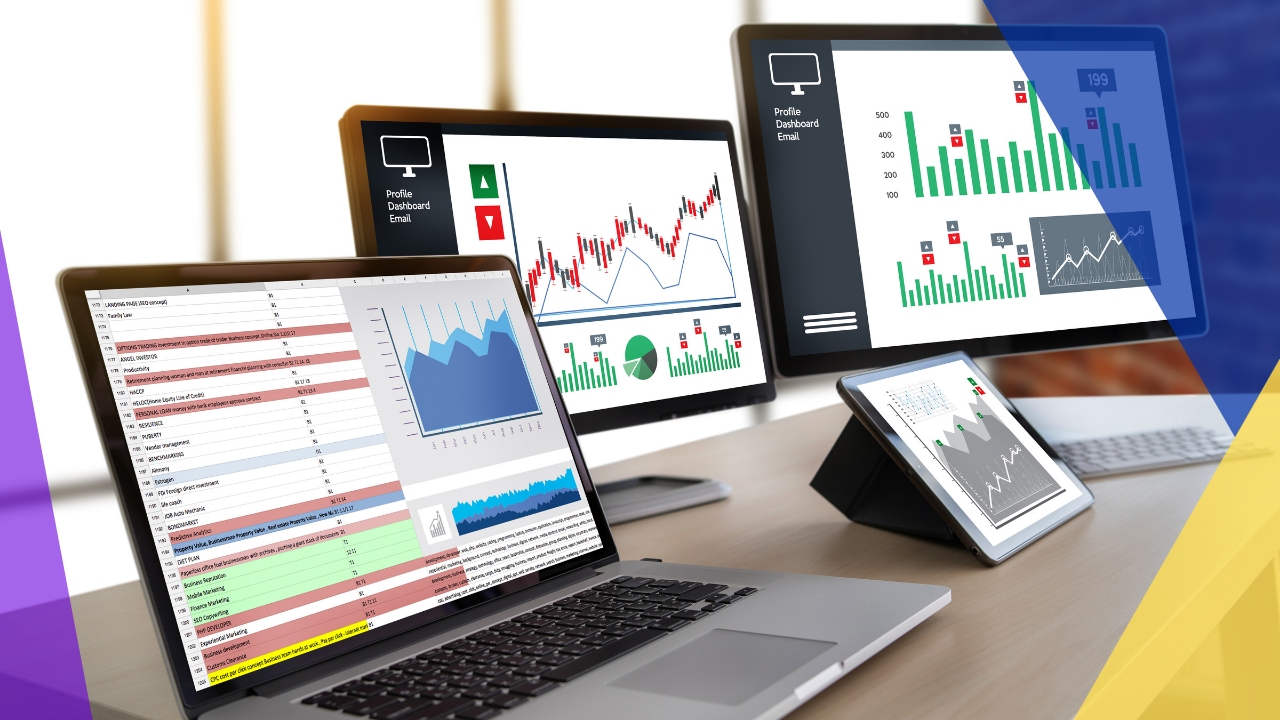 Nowadays, global companies heavily use data and analytics to move their operations forward. Technological innovation has made it possible to use data to businesses' advantage.
Internet Data Corporation (IDC) has forecasted that worldwide big data analysis (BDA) spending would reach US$274.3 billion in 2022. It is not exclusive to large enterprises – 67% of small businesses even spend at least US$10,000.00 annually on analytics.
With business analytics becoming a buzzword nowadays, more industries are highly encouraged to leverage data as part of their functions. Here's a primer on the types of business analytics that everyone should know.
What is business analytics?
Business analytics (BA) is a set of techniques used to derive information through quantitative methods. It strategically explores and analyzes a company's data so leaders can make informed decisions.
Depending on a company's nature, business analytics is used for the following purposes.
Analyze data from multiple sources

Follow trends and patterns in datasets

Monitor KPIs as they change

Support decisions and conclusions with relevant data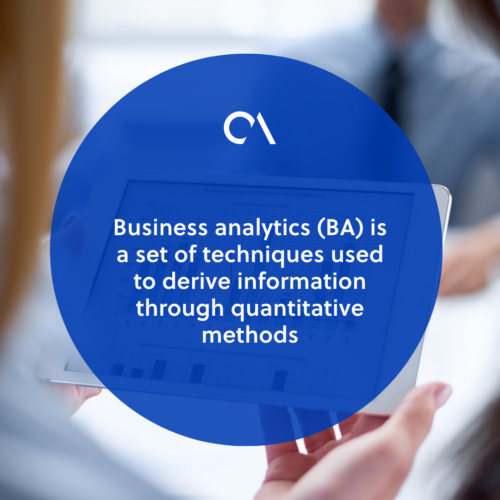 Understanding the importance of business analytics
BA plays a great impact on how a company runs its operations, especially in terms of profitability and process optimization. It creates a domino effect in a few specific aspects including the following.
Better customer experience
Netflix became a household name worldwide thanks in part to business analytics. The streaming giant uses its data to gain new subscribers as well as improve the experience for its existing ones.
Business analytics helps leaders decide how to improve their customer experience. Based on customer and performance analysis, they can tailor more "personalized" offerings and add more features so users can navigate their sites better.
More efficient fraud detection
A report by KPMG stated that failure to maximize analytics is "a matter of concern" worldwide, given that digital companies are vulnerable to fraudulent attacks online. Both companies and consumers lose billions to fraud each year – up to US$5.8 billion as of 2021.
Business analytics is a robust and reliable tool against fraudulent activities. Fintech companies use this to increase their security and detect suspicious activities to protect their data and customers' information right away.
In-depth competitor analysis
Most businesses nowadays have an insight into their competitors' performance and best practices. Through business analytics, organizations can plan better strategies that would gain them an edge in their industry and withstand their competition.
Lower turnover
High turnover affects an organization in a lot of ways. Aside from disruption in operations, hiring a replacement costs more with additional expenses such as advertising and recruitment.
Business analytics can cut the cycle of high turnover in a team. Right from screening, employers can see how a worker aligns well with the company's vision and their level of satisfaction at work.
Preparation for unexpected circumstances
Lastly, business analytics can be used to avoid disruptions even in major situations. It helps in identifying the possible risks a company can experience and how they can prevent business stoppage as much as possible.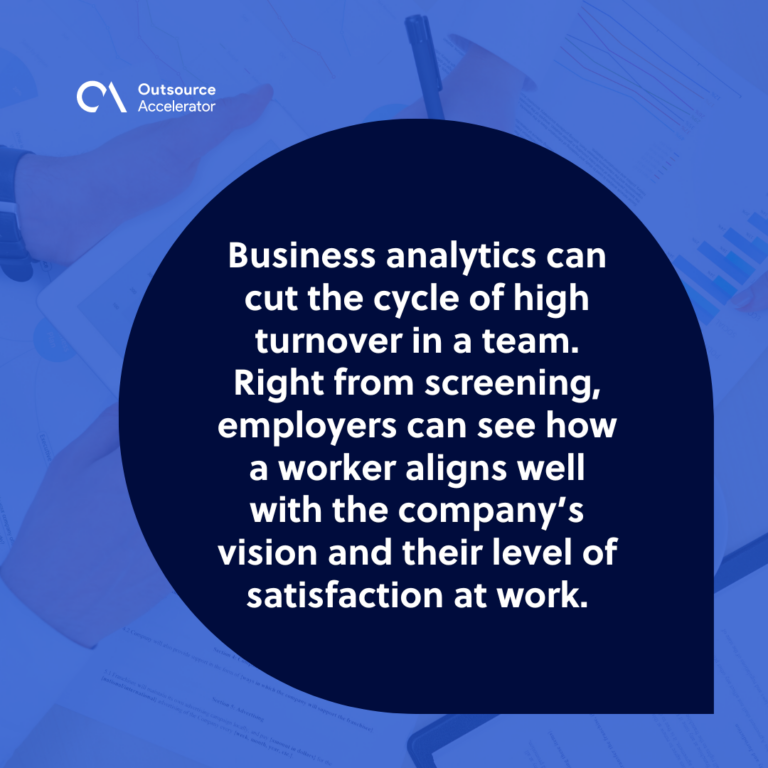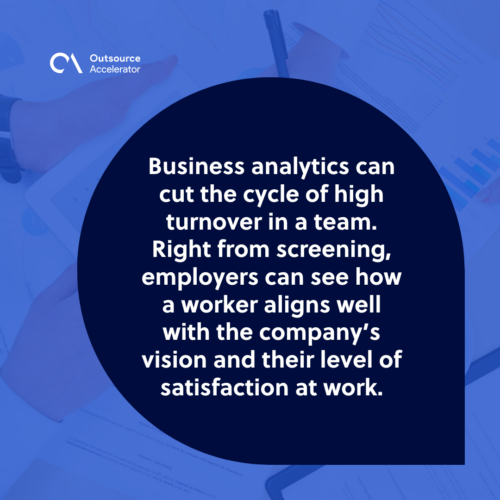 Types of business analytics everyone should know
Organizations can use four types of business analytics to form better decisions and strategies for their growth. 
Descriptive analytics
Descriptive analytics deals with historical data through data mining and aggregation. It shows details on what has happened and what is currently happening with the business. 
Descriptive analytics is considered the simplest form of business analytics since it does not give a deeper insight into different situations. Rather, it is used to identify raw trends and patterns in a certain aspect.
Companies use this most of the time to explain to stakeholders what is going on with the company. It is presented visually through charts, lines, tables, and graphs to uncover any patterns.
Social media engagements and annual revenue reports are some of the best examples of descriptive analytics.
In most cases, businesses contract out this process to reliable outsourcing providers like 123Employee to ensure that they are able to achieve the results that they need. 123Employee provides specialists, especially in data mining to help organizations with their business growth.
Diagnostic analytics
Meanwhile, diagnostic analytics is concerned more with "why it happened." It focuses on identifying the factors that influence a specific trend or result.
For instance, if a company has low social media engagement in four weeks, it needs to take a look at several aspects such as posting frequency, the timing of posts, and the content itself to find out what caused this.
Diagnostic analytics is comprised of four characteristics: drill-down, data mining, data discovering, and correlation.
Predictive analytics
Predictive analytics refers to the process of identifying future outcomes based on historical data. It plays more on "what is likely to happen" according to previous trends.
At the same time, predictive analytics can help companies figure out how they can improve efficiency in operations and reduce risks. Through this, investors and the management could reallocate their resources in case one of their predictions happen.
A wide range of machine learning tools and resources are now available to identify forecasts and trends easier.
Prescriptive analytics
Lastly, prescriptive analytics focuses on identifying what should be done to achieve the desired outcome. It is closely related to the first three types as it helps leaders provide conclusions based on in-depth facts.
It consolidates the information gathered based on a company's historical performance, past outcomes, and potential challenges to suggest appropriate actions and strategies.
Machine learning is most commonly used for analyzing large volumes of data faster. It is combined with the human element in deciding which outcome and strategy would work best for a situation.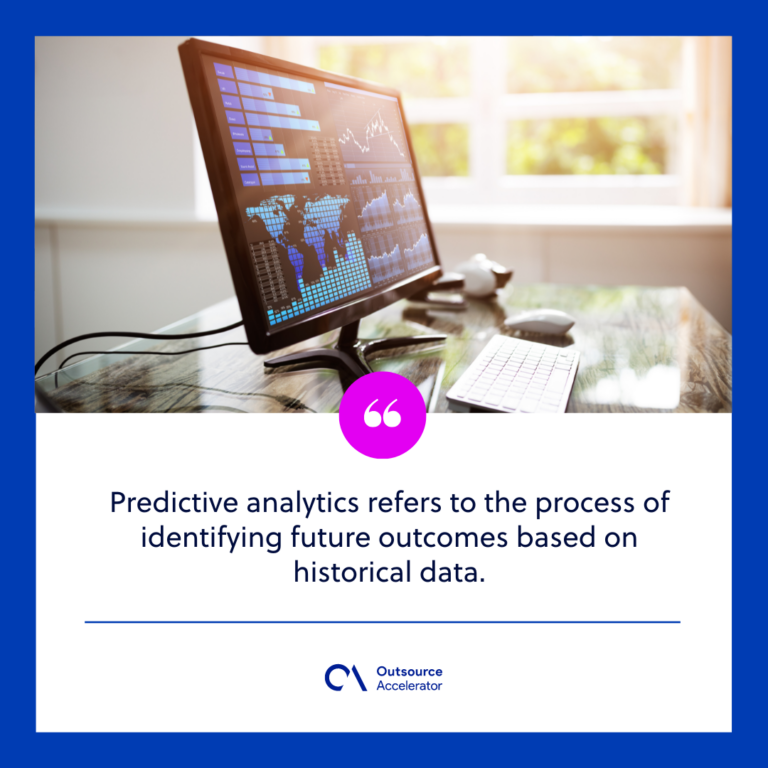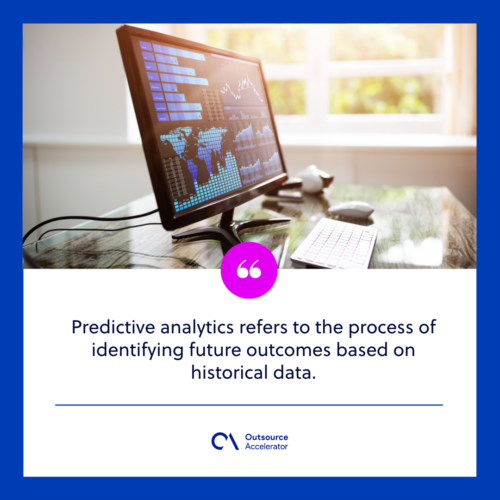 Challenges in business analytics and how to overcome them
Not all companies can handle large amounts of data at first. Implementing business analytics has unique challenges with the quantity of data it requires. 
Understanding these challenges and their possible solutions can help companies strategize and save time and resources.
Concerns on data quality
Unless an organization uses a single system for all functions, the quality of their data will vary depending on their source. Leaders would often ignore the data quality they get, thinking they could fix it easily.
As a result, some of the errors and discrepancies in data get overlooked. A single misspell or mistype of the amount could affect how they look at their outcome.
Solution
Companies should implement proper data collection processes and guidelines. This way, their teams will know how to ensure data accuracy and quality better. 
Lack of data literacy skills
Data literacy is crucial in understanding and interpreting information. Yet, most businesses still overlook their teams' need for training and improving their knowledge, making it more difficult for them to do their tasks.
Solution
The best way to address a company's data literacy gap is by implementing a proper training program for their employees. Having a culture of learning encourages them to learn more about data literacy and improve their knowledge at work.
Data breaches
Most importantly, data files stored online are vulnerable to breaches and attacks with poor security. 
In 2021, costs brought by data breaches rose to US$4.24 million worldwide. Poor security and breaches could cost companies their entire operation, especially startups and small-scale firms.
Solution
Data security should be a priority for data-driven companies. Apply additional measures such as firewall and encryption for sensitive files, including financial and personal records. Having an added layer of protection helps ensure that a company's data is safe.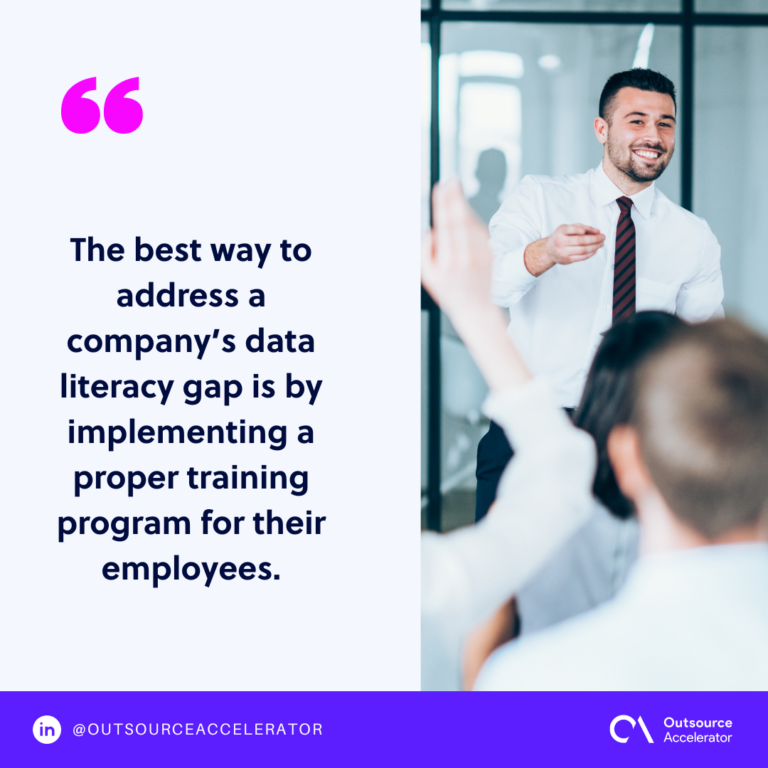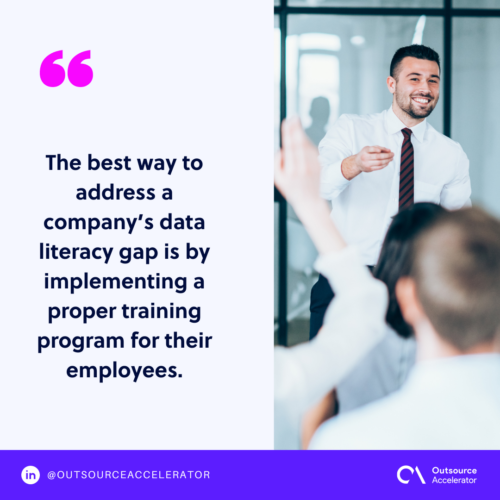 Applying the types of business analytics to your company
As modern companies use data to their advantage, everyone should be aware of how business analytics should be applied to their operations. This comes with companies citing managing unstructured data as one of the problems in businesses.
Depending on the objectives, the different types of analytics can be found in several functions, including sales, finance and accounting, supply chain management, and customer support.
While some would apply these types in sequential order, most companies either use only three types or jump to prescriptive analytics. Any of these types can be done as long as they can maximize their outcomes in the long run.