The benefits of outsourcing your cybersecurity services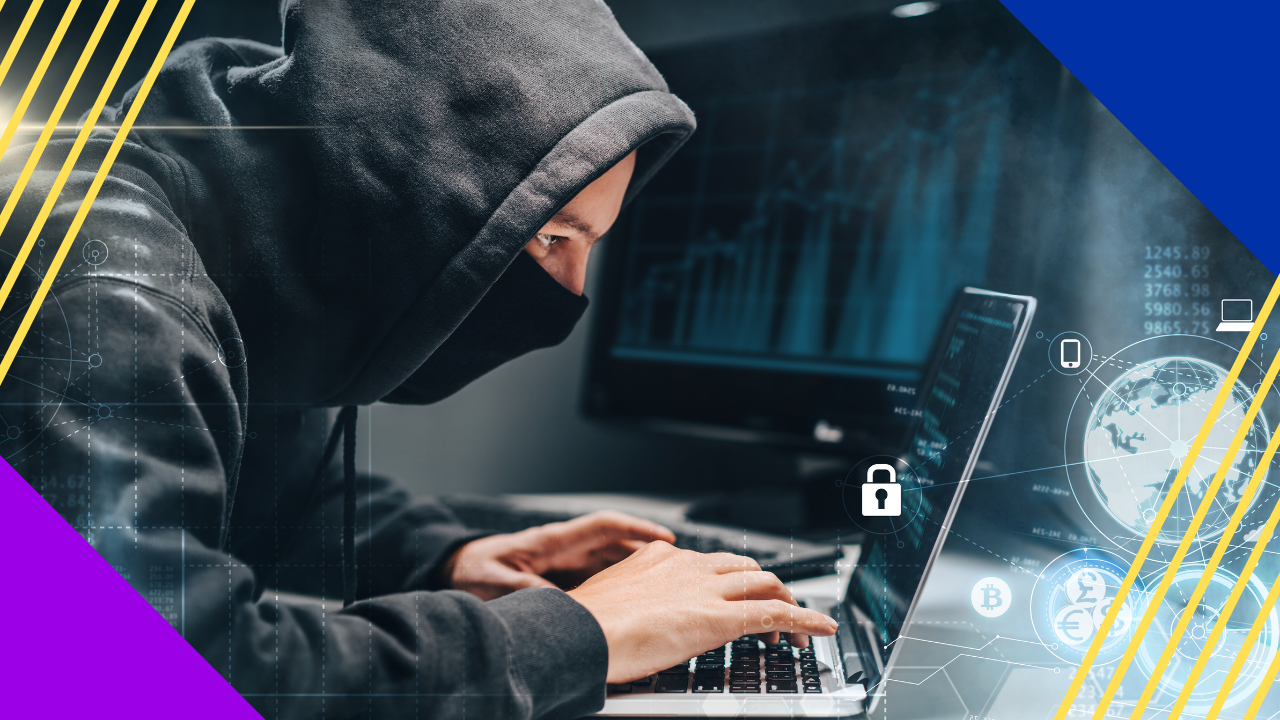 The ever-widening digital footprint causes tech-dependent organizations to be more vulnerable. That is why most companies are increasingly seeking to outsource their cybersecurity services. 
The complex nature of the workload and the challenge of keeping pace with the latest security updates help the outsourced IT market flourish. 
With their assistance, a company can have a team that can properly execute the job needed to secure its digital assets.
Defining cybersecurity
Cybersecurity refers to a company's protection against unauthorized use of digital data. It is the method of defending systems, servers, and networks from malicious attacks from unauthorized individuals.
The overarching process put in place by tech professionals to defend their data from cyberattacks is referred to as cybersecurity services.
The term can be divided into a few common categories:
Network security

is the process of securing a computer network from malware or targeted attacks.

Application security

ensures that a device or software is free from any digital threats.

Information security

protects the integrity and privacy of stored and exchanged data.

Operational security

refers to the processes and decisions needed to handle and protect digital information.

Disaster recovery and business continuity

refer to the response of an organization after the loss of operations or data due to a cyberattack.

End-user education

teaches individuals important lessons that are vital for the security of any organization.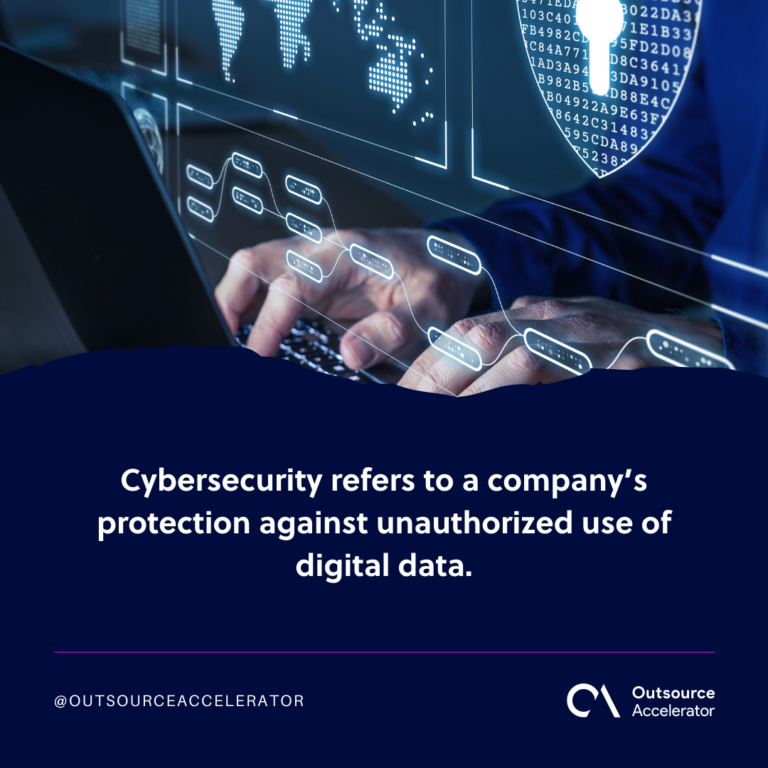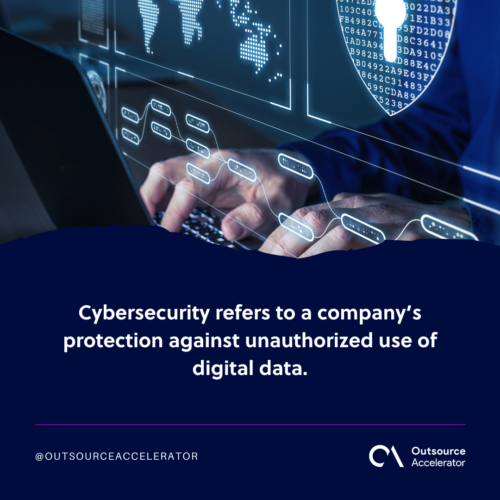 Why should you outsource your cybersecurity services?
An outsourced cybersecurity team is an excellent way for companies to focus on more productive tasks instead of tedious security measures.
Organizations typically see the following benefits when outsourcing their cybersecurity services:
Reduced overhead costs
Outsourcing cybersecurity tasks allows you to delegate the workload to an offshore team that can complete it at a reduced cost. They can provide several security capabilities at a price lower than an in-house security team.
Partnering with a third-party service provider can reduce your security budget, allowing the company to allocate the money to other resources. 
Broader industry experience
A third-party IT provider typically has a broader and better industry experience than an in-house team. This means that they can do a more thorough job of protecting your security system.
Additionally, outsourcing agencies usually have an established relationship with major software vendors. Due to this, they can receive information on emerging security issues upfront.
They can also provide better insights into existing and developing digital threats and how to defend a company's infrastructure against them.
Better access to talent
Service providers can hire the top talents to work across for their multiple clients. They are capable of hiring tech support to ensure total cybersecurity protection.
Considering the skills gap in the tech industry today, this can be an ideal option for your company to have skilled employees at reach.
Quick adaptation of new technologies
Outsourcing companies are specialists in several tasks and industries. So, they have the resources and equipment needed to complete tasks to a high standard.
Third-party providers can afford new tools and technologies — including Artificial Intelligence (AI) — that have the potential to deliver better results for a business' digital operations.
In-depth knowledge of regulatory requirements
Certain compliance requirements and security standards are needed in specific places. Insurance providers, business partners, and even customers are looking for proof that an organization has them.
Due to their wide experience in the tech field, many service providers can offer a comprehensive knowledge of regulations in various states or countries. 
Outsourcing companies can confirm that a company follows the best practices needed to maintain cybersecurity protection.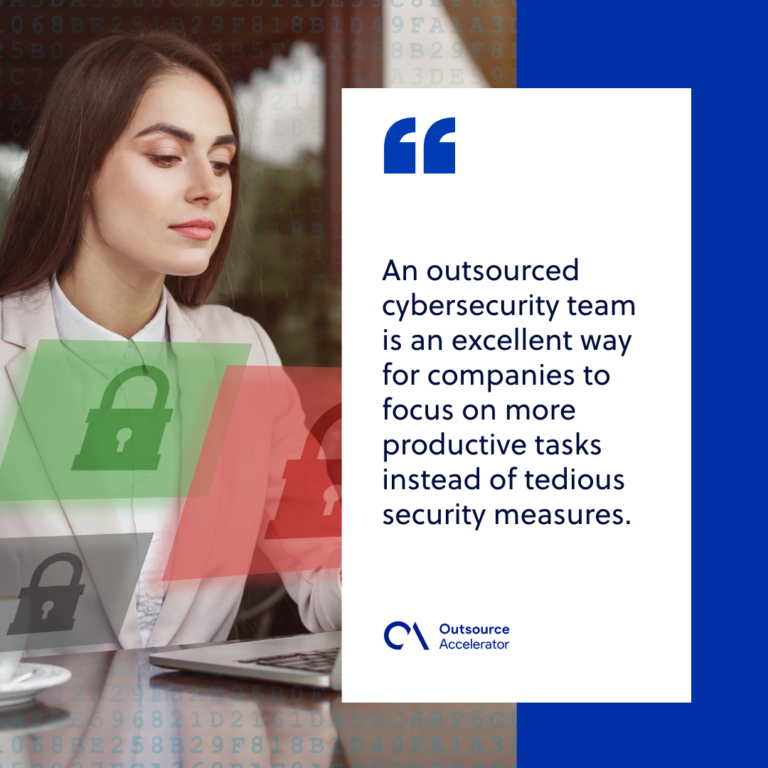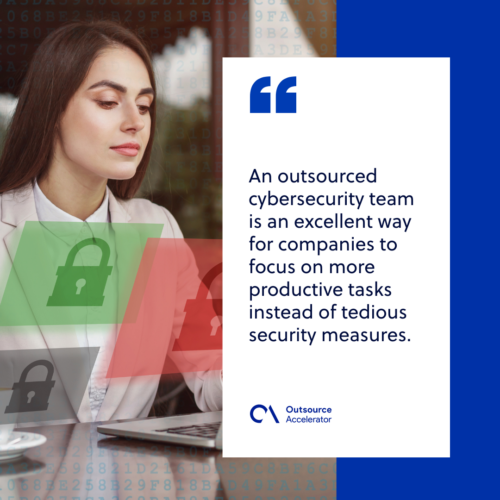 Protect your company with MVP's cybersecurity team
Choosing the right team to manage your outsourced cybersecurity services is crucial for your digital operations. With so many service providers these days, it is crucial to find the perfect one for your company. 
MVP Asia Pacific can be the one to assist your business. From IT management to cybersecurity, MVP can keep your processes and software up to date and secure from cyber-attacks.
Their strict hiring process ensures that they only employ the top talents needed in the tech industry today.
In addition, MVP provides help in different areas including customer service & data entry, marketing & graphic design, software & web development, and architecture & drafting, among others.
Visit MVP Asia Pacific's website now and start your cybersecurity partnership today.