Outsourced technical support: Is it for your business?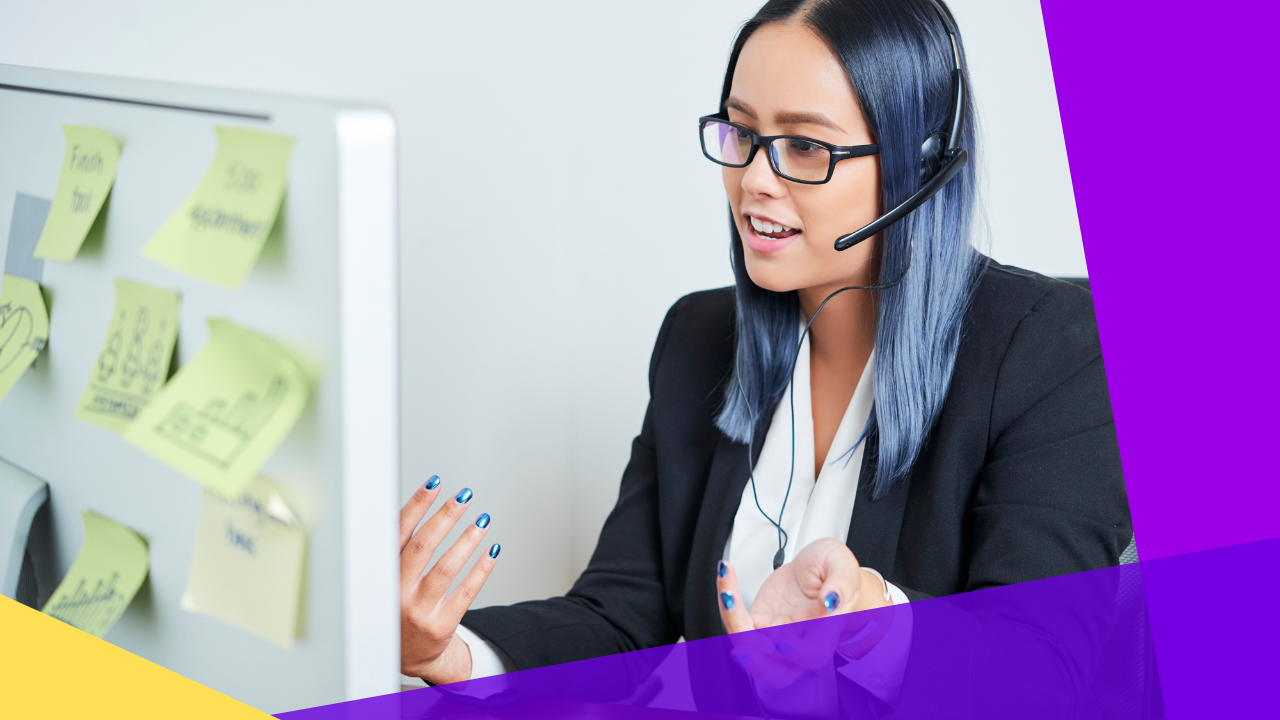 Outsourced technical support Is it for your business
When your business calls for cost-cutting measures, would you consider outsourcing?
The process of outsourcing has been in practice for decades, similar to other cost-cutting models. Although, outsourcing (and its partner, offshoring) yielded better results in the long run.
Just look at multinational corporations that outsourced their services early on.
As the frontrunner, one of your responsibilities is to make sure that your audience is satisfied with the quality of your products and services.
When cutting back on expenses, some might think that it's an 'either-or' situation.
There are certain ways and opportunities for you to cut your costs without letting your quality suffer.
Outsourcing technical support services to external parties
Technical services can range from software and hardware support. Most of the time, minor issues can be fixed over the phone. Serious, much heavier problems are solved via a physical visit to the site.
That being said, it's good to have in-house teams for days like that. Save the minor troubles and tickets for your outsourced employees.
So, yes, having a hybrid team can and will help you navigate your business on a daily basis. Not only does it give you an edge against the competition, but it also ramps up the quality of your services.
There are a couple of ways to outsource your technical support services, both have their own pros and cons. Weigh them against each other and decide which could be the best for your business.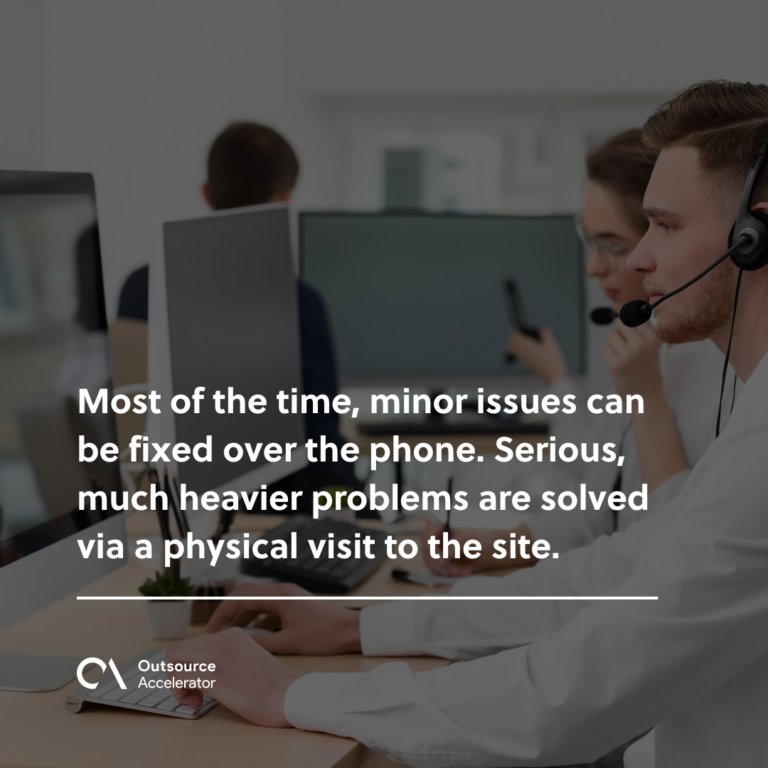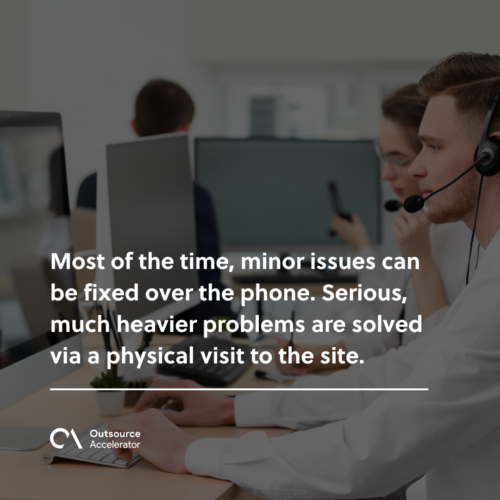 BPO companies
Business Process Outsourcing companies recruit and onboard professionals to work on specific projects and accounts based on their qualifications. These professionals, whether they're career shifters or fresher, are trained to handle various responsibilities and tasks.
BPO agencies are known for their robust onboarding process and continuous improvement when it comes to employee growth and development.
It's important to pick a trusted BPO provider like Infinit-O to ensure an efficient outsourcing process.
In addition, BPO firms are the best choice when it comes to bulk recruitment. They handle all overhead expenses, benefits, and compensation, and they bill you for active seats. Expanding your team and department has never been easier.
Freelancers and independent contractors
On the other hand, if you're looking to outsource a small part of your department, you could always turn to freelancers.
Independent contractors and freelancers operate out of their own home offices as sole service providers. They oftentimes bill their clients by the hour or by the duration of the project.
Their compensation relies on their output and how the contract is drafted.
Internet publications often dub freelancers as digital nomads for working remotely. All they need is a suitable device and a strong internet connection. Some employers choose to work with independent contractors as they are more cost-effective than salaried employees.
Independent contractors: Technical support outsources hourly rate
In most settings, independent contractors set their own rates per hour or project. As a general rule, the rates should not be lower than $3 USD per hour.
Anything lower than that is considered to be less than appropriate, even more so if you're hiring freelancers outside of your country.
That being said, hiring extra team members—whether they're paid hourly or are salaried—is considered to be a huge investment in any business. Employees are what makes the company go around.
From the smallest of roles and tasks to managerial and supervisory positions, laborers are what make revenue come in.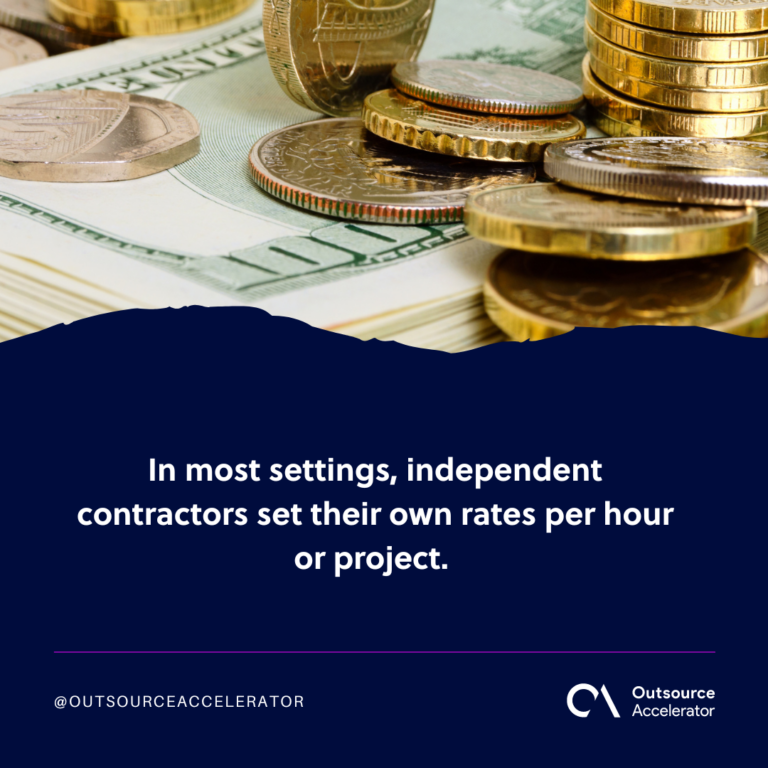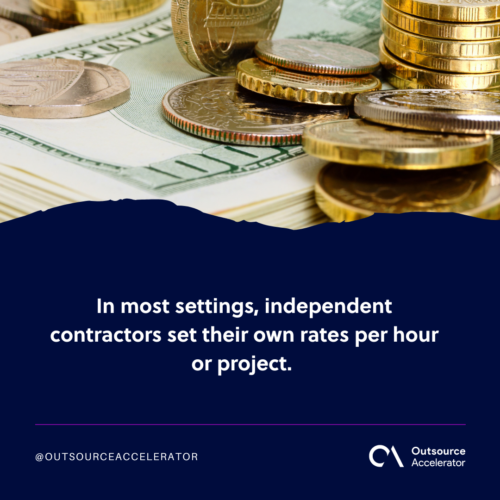 US
The minimum wage in the US is around $7. This is the federal minimum wage, though some states offer higher wages than this. It's safe to say that when you're hiring in the States, your offer should be higher than the minimum wage.
Your applicant's credentials, past history, and abilities play important roles in assessing their wages too.
Philippines
On the other hand, the Philippines calculates its minimum wage by the day and by the country's region. A day for Filipino workers ranges anywhere from $6 to $11 USD.
Most of the time, however, freelancing Filipinos don't accept jobs lower than $2 USD. Like any other independent contractors, they will still need to declare their employment on their tax forms.
India
Out of all three on the list, India has the lowest per-day minimum wage. Leading with an average of $2.80 USD per day, it's safe to say that Indian contractors will not settle for less than $3 USD per hour. 
As an employer, it's one of your responsibilities to make sure that you're giving your team opportunities to make a livable wage.
Employees are ramping up their skills and credentials to give themselves an edge in this ever-changing market.
Assess their capabilities and give them fair compensation based on their personality and performance. Anything other than that can be counted as personal preferences.
To wrap up, outsourcing technical support to individual and corporate clients is a surefire way of opening avenues to lots of different people.
Not only that you're expanding your team to a point, but you're also paving the way for individuals who can make your business grow.