6 travel SEO strategies to boost your website visibility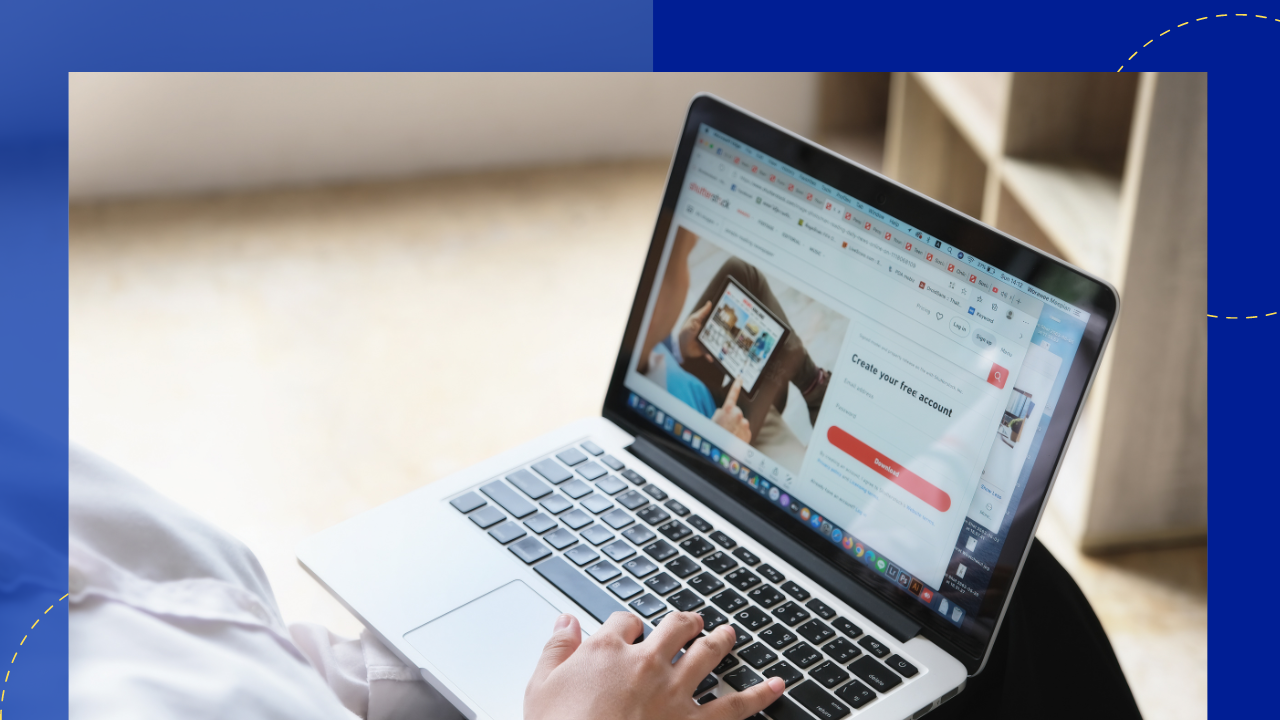 Admittedly, the travel industry has tough and lucrative competition. While established brands spend millions of dollars advertising their business, startups must position themselves in the market differently.
Optimizing your travel website is one of the most effective ways to market your agency. Travel SEO takes time and effort, but it has one of the most effective returns in your marketing investments. 
Read on about the travel SEO strategies you can try to boost your website visibility.
Understanding travel SEO
Search engine optimization (SEO) involves optimizing your website's content, structure, and user experience to improve its visibility in search engine results pages (SERPs).
Aligning your website with SEO standards and user expectations helps you increase the chances of appearing in relevant searches and attracting potential travelers.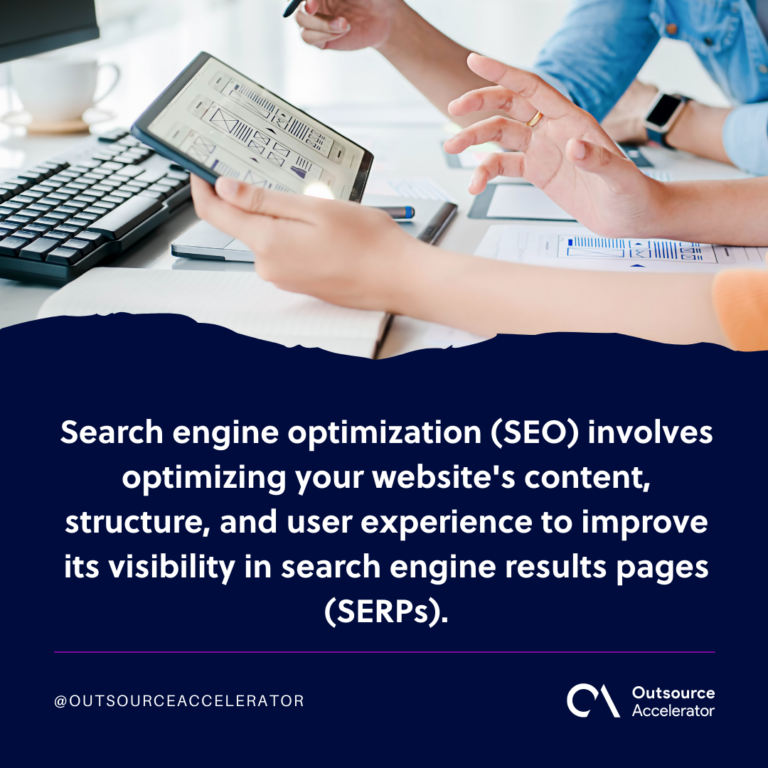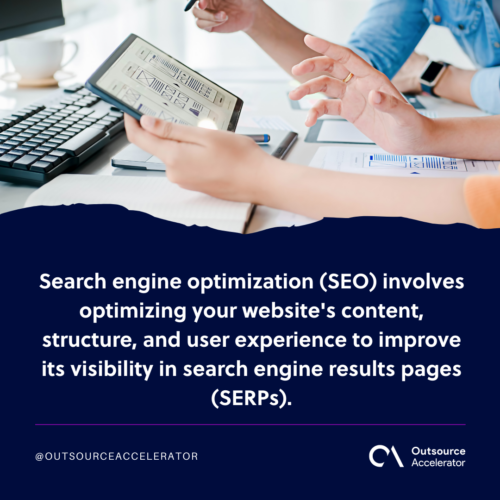 However, SEO in the travel industry can be tricky. 
Google has defined the micro-moments a traveler goes through. As a travel experience provider, you have the chance to form strategies through these micro-moments to be increasingly visible to your audience.
With this, you might face some hurdles in optimizing your site, such as:
First convert issues

. Some travelers use generalized search terms without getting converted on their first try.

Inconsistent volume

. More specific terms sometimes have higher search volumes than generalized ones. For instance, more people will look for "New York to Paris" flights than "flights to Paris."

Internal linking

. With tons of destinations and routes to cover, you must carefully plan what internal links you should include and what should be left out. 
Importance of SEO in your travel website
Despite the complexities you would face, implementing SEO techniques tailored to your travel website is vital for several reasons:
Visibility

. Travelers predominantly use search engines to find destinations, accommodations, and travel information. With good travel SEO, you can increase your website's presence on search pages, getting more audience to notice you.

Traffic

. Higher visibility in search results leads to increased organic traffic, reflecting genuine interest in your offerings. Quality organic traffic can result in higher conversions and revenue.

Competitive advantage

. Travel SEO strategies give you a competitive edge by outranking competitors, appearing in featured snippets, and occupying valuable real estate in search results.
6 travel SEO strategies for your travel website
Consider implementing the following travel SEO strategies to attract and convert more visitors:
1. On-page optimization
Firstly, on-page optimization involves improving individual web page's visibility in search results. Here are some key elements to focus on:
Keyword research
Identify relevant keywords and incorporate them naturally into your content and pages. One good tip on searching for travel keywords is to have a set of high-intent keywords and brand terms in your arsenal. 
Use tools like Google Keyword Planner or SEMrush to discover high-volume, low-competition keywords.
Content marketing
Create engaging, informative content that aligns with your target audience's search intent. Publish travel guides, destination highlights, travel tips, and engaging blog posts that resonate with your visitors.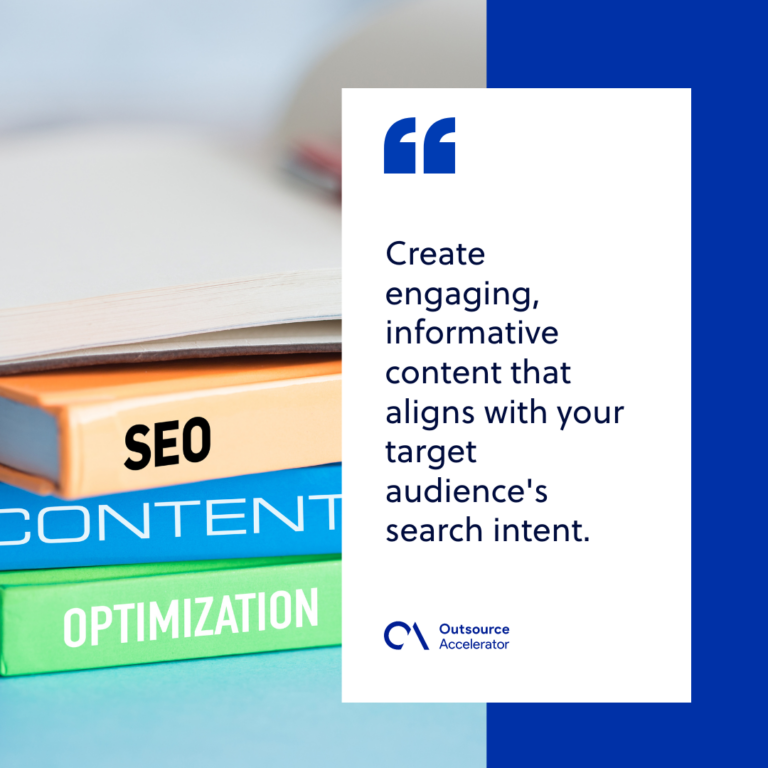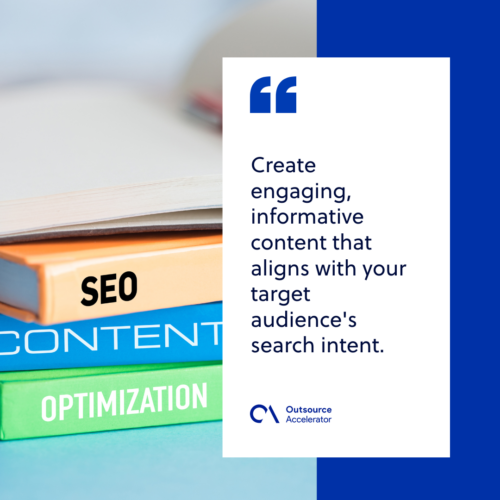 2. Technical SEO
Technical SEO focuses on optimizing the technical aspects of your website to enhance its crawlability, indexability, and overall performance. Look at the following factors to help you improve your website's technical SEO:
Website speed
Ensure fast loading times to reduce bounce rates. While highly-presentable and functional graphics can make your website look good, having long load times due to these graphics can wear your audience out easier.
Optimize image sizes, leverage browser caching, and use content delivery networks (CDNs) to enhance speed. At the same time, you can apply loading animations to catch their attention for a while.
Mobile optimization
Mobile-friendly websites can contribute to a better user experience. With the rise of mobile browsing, it's crucial to have a responsive website that adapts to different screen sizes.
This is why it's best to optimize your site and pages for mobile and desktop interfaces.
3. Link building
Link building involves acquiring high-quality backlinks from reputable websites. Consider these strategies for building your links:
Guest posting

. Contribute guest posts to authoritative travel blogs or websites. Ensure your guest posts provide valuable insights and include relevant links back to your website.

Collaborations

. Partner with influencers, travel bloggers, or other travel-related businesses to create mutually beneficial collaborations. This can include co-creating content, cross-promoting, or exchanging backlinks.
4. Local SEO
Whether your travel website caters to specific or broader locations, local SEO strategies can greatly enhance your visibility in different areas you want to cover.
Enhance your local SEO through the following:
Google My Business

. Create and optimize your Google My Business listing. Ensure accurate and consistent information about your business, including contact details, hours of operation, and customer reviews.

Local citations

. Get listed on reputable local directories and review platforms. Consistent NAP (name, address, phone number) information across these platforms can boost your local search rankings.

Local content

. Form localized content such as articles and compiled news stories. Introduce your audience to a specific location using this content to increase your credibility.
5. Optimize user experience
Providing an exceptional user experience is crucial for both SEO and visitor satisfaction. Apart from creating mobile sites, you can optimize your user experience through the following:
Website navigation
Ensure intuitive navigation, allowing users to easily find relevant information and explore your website. Implement clear menus, logical site structure, and breadcrumb navigation.
Adapting user content
Most travel websites nowadays allow information to be adapted to each customer. This is why you might find booking sites that allow users to change currencies and set their locations as starting points for their travel.
Make it a point to adapt user content to your website. It helps to make their experience customized to their preferences as a way to establish your credibility better.
6. Event schema
If your travel website promotes events, leveraging event schema can make your listings more attractive in search results. Implement event schema to provide information such as dates, locations, ticket prices, and event descriptions.
More travel SEO tips to boost your website
In addition to the strategies mentioned above, here are some additional tips to optimize your travel website:
Social media integration

. Leverage social media platforms to promote your travel website and engage with your audience.

Voice search

. With the rise of voice assistants, optimizing your content for voice search queries can improve your chances of appearing in voice search results.

Monitoring analytics

. Regularly analyze your website's performance through trends, keyword rankings, and current SEO strategies.

Creating a user community

. Create

community forums

and encourage user reviews, testimonials, and social proof to build trust and credibility.
Once done right, these travel SEO strategies boost your website's visibility and attract more visitors. 
Remember to stay updated with the latest SEO trends and continuously refine your strategies to stay ahead in the ever-evolving digital landscape.