Welcome to Inside Outsourcing: The Outsourcing Week in Review
THE WEEK IN REVIEW
Welcome to Inside Outsourcing, International Edition, your weekly dose of curated outsourcing news. Let's see what went down in the industry this week. Away we go!
Software development outsourcing could skyrocket by 70% between 2022 and 2023. A study by global tech services company Commit stated this would be boosted by the increasing demand for developer talent, the gig economy and other emerging trends, more remote work, and the Great Resignation. Commit USA Chief Revenue Officer and Managing Director Max Nirenberg said that outsourcing will become especially crucial for startups as they struggle to quickly and efficiently scale their operations.
At the same time, US healthcare outsourcing is projected to grow by US$1.67 billion between 2022 and 2026, advancing at a compound annual growth rate (CAGR) of 7.75%. According to a report by ResearchAndMarket.com, improvements in healthcare administrative processes, the demand for sophisticated healthcare solutions, and growing by-laws toward healthcare transparency are the key factors that drive the healthcare industry. The study added that increasing consolidation — including cloud computing and operational automation for medical process optimization — will be the primary cause of the potential for further capitalization and expansion of the sector in the next few years.
Ethiopia is aggressively promoting its outsourcing industry. The country is joining the GITEX Global Conference and is sending five Business Process Outsourcing (BPO) firms as representatives. The government confirmed that Africom Technologies, Accelerate Technology Solutions, Network Solutions, Orbit Health Solutions, and R&D Group would represent the country at the conference next month. Minister of State for Innovation and Technology Huria Ali urged the companies to "make appropriate arrangements" to properly promote themselves and the nation's global potential in the outsourcing industry at the event. Meanwhile, Zimbabwe, will soon launch a new Information and Communications Technology (ICT) policy that will ensure connectivity for the country's population and drive further growth in the tech industry. According to Minister of ICT, Postal, and Courier Services Dr. Jenfan Muswere, the new policy will guide the technological advancement and utilization of ICTs in the country. Zimbabwe regards ICT as a key economic enabler due to digitalization propelling production and services globally.
Fiji is aiming to keep Fijians within its shores by attracting more foreign investors. According to the island-country's outsourcing promoting body Outsource Fiji's Executive Director Sagufta Janif , the outsourcing industry is one particular sector that provides sufficient job opportunities to locals. Janif said through BPOs workers are employed by international organizations and are exposed to international labor standards and upskilling opportunities while remaining home. Janif added that with more interest from investors abroad, they could expand their BPO hubs outside the capital city of Suva — to Nadi, Labasa, Savusavu, and Lautoka.
Heavy rains and flooding in  Banglor, India have caused work disruption in the country's central IT hub. An industry group reports that the losses incurred due to the heavy flooding reached tens of millions. Due to the flood, many companies — including multinational Wipro — allowed employees to report to work from home. Indore, another Indian city, is set to open round-the-clock working activities to attract more investments in the IT-BPO industries. According to Indore Collector Manish Singh, this move is part of Madhya Pradesh Chief Minister Shivraj Singh Chouhan's suggestion to make the city "the start-up capital of the state."  Singh added that the 24/7 activity of the city's business district would support not only IT-BPO establishments but also strengthen the local economy.  Food zones and other commercial activities up to 100 meters on both sides of the Bus Rapid Transit System (BRTS) will also be allowed to operate 24/7.
In other news, Canada-based software solutions provider Enghouse System Limited recently announced its acquisition of customer service software development firm VoicePort LLC. According to Enghouse Chairman & CEO Steve Sadler, they will combine the VoicePort solution with Enghouse's CCaaS product to offer a more comprehensive and integrated solution. VoicePort's products are designed to improve the customer experience for media companies with subscription-based customers, and it can fully integrate and work across the customer's organization and supporting systems. Meanwhile, software development company HeartCore Enterprises will acquire a 51% majority stake in IT solutions provider Sigmaways. HeartCore CEO Sumitaka Kanno Yamamoto said that this deal would allow the firm to expand its U.S. presence with a strong subsidiary expected to bring recurring revenues and an expectation of streamlined R&D expenses. The senior management team of Sigmaways will still take an active leadership role after the acquisition, while Sigmaways founder Prakash Sadasivam will also join HeartCore's Board of Directors.
Several BPO firms are expanding their businesses. Customer experience specialist Everise marked its entry into the Colombian market by opening its new facility in Bogota. Everise CEO Sudhir Agarwal said that strong government support and a well-prepared population make the BPO environment in Colombia "very favorable." Everise plans to hire 1,000 people in Bogota over the next 12 months and over 3,000 by 2025. Concurrently, BPO provider VXI launched its second site in Guatemala City, Guatemala. The new facility is expected to create about 700 new job opportunities for the country's workforce. VXI Guatemala Site Director Jean-Pierre Wheelock said that the new site represents the firm's "ability to come through a turbulent period stronger," all because of their strategy, transformation, and resilience of their workforce. Another BPO provider Alorica is reportedly looking to expand operations to Paraguay to serve their Brazil-based clients. Alorica President José Ramírez said their expansion choice is driven by the nation's economic stability, language, English-fluent locals, and Portuguese-speaking population. Executives from Alorica recently met with the country's Commerce Minister Luis Alberto Castiglioni. They asked for a piece of land in the capital city of Asunción to build a contact center.
Global talent outsourcing provider AMS strengthened its Chinese operations by opening new office premises in the Jing'an district of Shanghai. AMS APAC Regional Managing Director Roop Kaistha described China as a "highly knowledgeable market" and shared that its expansion reflects the increasing demand for its services across the country and the wider Asia Pacific (APAC) region. The outsourcing agency grew its China team by 70% in 2021 and opened a new office in Wuhan earlier this year to better serve a growing list of clients and rising talent demands across the country.
Female applicants in the tech industry have been "quadrupling," said IT solutions and software development firm BairesDev. In a report, BairesDev noted that the percentage of women candidates in the sector increased by 400% globally from 2015 to 2021. BairesDev CIO Rocío Belfiore said that although there is still a long way to go, these statistics show that the sector's efforts to generate gender parity are paying off. The list of countries with the highest percentages was dominated by Latin American nations, with Argentina and Uruguay coming out on top.
Researchers from the non-profit organization Fairwork South Africa call for more vital protection and robust labor standards for the country's gig industry. A report commissioned by Fairwork SA and conducted by Oxford University and the University of Cape Town revealed that the sector's workforce continues to earn insufficient wages and face unfair working conditions. Out of all gig work platforms used in the country, only six could prove that their workers earn at least the minimum wage of R23.19 (US$1.33) per hour. In India, 52% of gig workers feel that their work environment makes it challenging to upskill and find new job opportunities. According to the report by startup platform CIIE.CO, most young respondents — including fresh graduates — increasingly look towards gig economy platforms for their first jobs. CIIE.CO Partner – Insights Supriya Sharma said, "Enabling gig workers to own and use their employment, financial, health, etc. data will improve their well-being and unlock the growth of both traditional and new economies."
Another Elizabethan age has ended. Britain's longest-reigning monarch Queen Elizabeth II died last Thursday, September 8. The queen stood as a figurehead and a towering presence in the nation and 15 other Commonwealth realms for seven decades. Her death had thrust the bereaved country into a momentous transition at a time of political and economic upheaval. Currently, the country faces its gravest economic threats in a generation, besieged by inflation, soaring energy bills, and the specter of a prolonged recession.
Rest in peace, Queen Elizabeth II!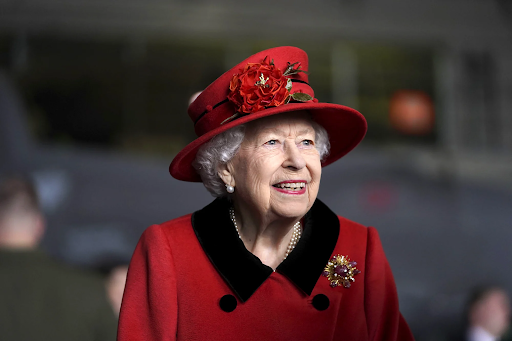 Tuesday, September 6, 2022
NEWS THIS WEEK
12 September 2022
09 September 2022
08 September 2022
07 September 2022
06 September 2022
Read more Inside Outsourcing Newsletters here: