Welcome to Inside Outsourcing: The Outsourcing Week in Review
THE WEEK IN REVIEW
Welcome to Inside Outsourcing, Philippine Edition.  We cover all the happenings of outsourcing, ensuring you know what you need to know. Let's get into it.
The Philippine BPO industry aims to create 1.1 million new jobs as well as a permanent remote working scheme over the next six years. According to IT and Business Process Association of the Philippines (IBPAP) President Jack Madrid, institutionalizing a remote working arrangement will foster further growth in the sector and attract more investors to the country. At the same time, Madrid said that he is "very optimistic about the prospects for the global industry" despite fears of an economic downturn in the United States (US). IBPAP expects BPO revenues to rise by eight to 10% and headcount to grow by seven to eight per cent by year-end.
The Fiscal Incentives Review Board (FIRB) has pushed back on Philippine Economic Zone Authority's (PEZA) motion to extend the Work-From-Home (WFH) arrangement for IT-BPM firms. In a position paper submitted by FIRB chair and Department of Finance (DOF) Secretary Benjamin Diokno, PEZA's decision lacks legal basis as the stricter alert level has been lifted and the CoVID-19 number of cases has statistically subsided. Juvy Danofra, Finance Assistant and Secretary and FIRB Secretariat Head, added that the Corporate Recovery and Tax Incentives for Enterprises (CREATE) Act do not provide Investment Promotion Agencies (IPAs) — including PEZA — the authority to approve or disapprove WFH arrangements unilaterally.
Meanwhile, Filipino freelancers grew by 69% in 2021, said financial services company Payoneer and mobile wallet app GCash. In a joint survey, Gcash and Payoneer stated that the freelance economy in the Philippines is growing at a "rapid pace" due to the sector's flexibility and the ability to earn from multiple income streams. The paper also stated that the prominence of social media had given a new boost to freelancers, with 35% identifying as content creators. Payoneer said that these figures indicate that the freelancing lifestyle in the Philippines "is here to stay." At the same time, the Department of Information and Communications Technology (DICT) — through the ICT Industry Development Bureau — launched the Philippine Online Freelancing Industry Study to its key stakeholders last week. According to the poll's results, 58.78% of respondents are skilled virtual assistants with more than one skill set. The average freelancer income per month, meanwhile, rose from US$931 in 2020 to US$1331 in 202. More than eight in 10 "self-study" freelancers shared that they are willing to pay to learn and improve more skills to earn more in the industry.
More companies are turning to outsourcing! In August, Outsource Accelerator's (OA), the leading outsourcing marketplace, reached a new record of 174,847 visitors (up 60.75%) for the month and 461,823 page views (up 26.76%). The number of inbound outsourcing inquiries remained stable on the platform with 1,414 inbound inquiries from 60 countries across 28 sectors. Of the total inquiries, there were 1,066 quotation requests representing an estimated 2,242 full-time staff with an outsourcing value of over $67 million.
OA also held its very first HR Happy Hour forum to tackle the emerging hiring and recruitment trends amid the COVID-19 pandemic. OA HR Manager Pia Gonzales said that the pandemic continues to pose challenges to HR practitioners as there are still limited opportunities for physical human interaction. Genesis Munsayac, OA Talent Acquisition Director, added that candidates "know what they want" compared to a decade ago — posing more questions and showing preference towards a WFH setup. Other panelists unanimously agreed that companies, nowadays, focus more on internal factors to improve the companies' performance overall, specifically the skills and welfare of their employees, rather than a more concrete and non-negotiable external factor such as branding.
However, University of Asia and the Pacific (UA&P) Economist Bernardo Villegas said that the Philippines could face a "skills mismatch crisis" due to the lack of robust technical vocational training schools. Villegas explained that there are thousands of jobs unfilled, especially in the construction and real estate industries, despite the upcoming influx of graduates. To address this possible crisis, the economist urges the government to allocate enough budget to providing technical vocational courses across colleges and universities.
In other news, the India Business Forum (IBF) is reportedly eyeing investments in Bacolod City that could generate employment for 2,000 locals. During a visit to Bacolod City Mayor Alfredo Abelardo Benitez, IBF President Dileep Tiwari said that the possible investments would be in the pharmaceuticals and technology sectors. IBF serves as the corporate chamber of commerce of India with about 80 member companies and is considered one of the fastest growing business networking platforms in the world. Recently, member company HCL Technologies confirmed its investment in the city to create a presence outside of Metro Manila. Meanwhile, Canadian Ambassador Peter MacArthur recently visited TELUS International's Iloilo offices during his two-day visit to the country. According to MacArthur, the Canadian-born firm is an economic driver to the city and province of Iloilo as it employs approximately 1,000 residents. At the same time, the ambassador also met with Iloilo Governor Arthur Defensor Jr. and Iloilo City Mayor Jerry Treñas to discuss socio-economic developments to strengthen the ties between the province and the Canadian government.
BPO provider Teleperformance (TP) Philippines won four awards for its pandemic and nation-building efforts at the recent 19th Philippine Quill Awards. TP Philippines COO Joey Marquez shared that these projects were a way for the firm  "to give back not only to our employees but to Filipinos in need during the pandemic." Marquez added that they would continue to put their employees' health and safety at the forefront of their operations.
Outsourcing firm Booth & Partners (B&P) received its first Great Place to Work certification in the country. According to a poll conducted by the Great Place to Work (GPTW) organization, 94% of respondents revealed that the firm exudes a great work culture to its employees. B&P CEO Carmen Booth said that the certification solidifies that they are on track with its goal of creating a creative and healthy working environment for its workforce.
In economic news, financial experts believe that the Philippines Peso will recover in Q4 backed by strong local importation activities across the globe and the inflows of BPO industries in the third quarter. RCBC Treasury Group Chief Economist Michael Ricafort said there's a good chance for the peso to recover some of its lost ground due to the expected increase or peak in remittances towards the holiday season. Ricafort added that his prediction is backed up by the consistent pattern he has observed for many years. Other economists are confident that subsidies and incentives offered to firms operating in PEZA economic zones can redeem the crippled peso. According to former University of the Philippines School of Economics (UPSE) Dean Ramon Clarete, the government should provide additional tax credits on top of exemptions from paying value-added tax (VAT) and excise on imported raw materials. Ateneo Eagle Watch Senior Fellow Leonardo Lanzona Jr. added that it would also be beneficial to provide incentives to firms for them to consider sourcing raw materials from local producers and manufacturers. The Philippine Peso recorded its lowest low last September 5, closing at P56.99 to a dollar.
Philippine telecommunications provider Globe Telecom Inc. registered P40 billion (US$700 million) in revenues from its data product segment. The increased demand for data-related services drove the telco company's consolidated service revenues for H1 2022 to P78.9 billion, up by four per cent compared to 2021. Globe President and CEO Ernest Cu said that digitalization is boosting data use which, in turn, is impacting the firm's bottom line and shaping the way they do business in the industry.
The Philippines could be the next hyperscaler hub in the Asia Pacific (APAC) region as it plans to attract investors from Hong Kong. According to a webinar last week, the large number of mobile phone connections and internet users in the country shows a propensity of the local market to consume data and access services that will be delivered by hyperscalers. Consul General of the Philippines to Hong Kong Raly Tejada disclosed that the Philippines attracted some well-known global hyperscaler and data center giants in recent years. This includes Alibaba Cloud, Google Cloud, Microsoft Azure, and HGC Global Communications.
Something good comes from too much time spent on the internet, after all!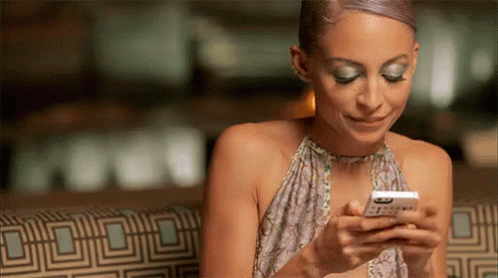 Thursday, September 8, 2022
NEWS THIS WEEK
7 September 2022
6 September 2022
5 September 2022
2 September 2022
1 September 2022
Read more Inside Outsourcing Newsletters here: