Welcome to Inside Outsourcing: The Outsourcing Week in Review
THE WEEK IN REVIEW
Welcome to Inside Outsourcing, Philippine Edition.  We cover all the happenings of outsourcing, ensuring you know what you need to know. Let's get into it.
The Fiscal Incentives Review Board (FIRB) is now extending the 30% work-from-home (WFH) arrangement of IT-BPO firms in the Philippines. According to FIRB Chairperson and Department of Finance (DOF) Secretary Benjamin Diokno, the extension will start from September 13 until the agency's board meeting on September 15 to decide what to do with Philippine Economic Zone Authority's (PEZA) request to extend remote working in the sector permanently. This gives IT-BPM firms three more days of a 70:30 hybrid work model until a final decision on whether to extend the arrangement is made.
The IT & Business Process Association of the Philippines (IBPAP) celebrated this small win for the outsourcing industry's remote work agenda. In an interview with ABS-CBN News Channel, IBPAP president Jack Madrid said the industry's stakeholders were relieved that their calls had been heard, especially since most of the sector's workforce and employers preferred a hybrid work setup. He added that most local outsourcing agencies saw high productivity levels and customer satisfaction ratings among their global clients despite not working at the office. Madrid's statement comes after he claimed that the sector could incur losses if the government axes the WFH model. In a separate interview, the IBPAP president said that not allowing hybrid or remote working is detrimental to the industry's agility, innovation, and resilience, as well as the Philippines' position as the IT-BPM investment destination of choice for foreign investors. Moreover, Madrid called the FIRB's stand against remote working "short-sighted and inconsistent" as it goes against the country's goal of attracting and retaining investors in the sector.
IBPAP's views, PEZA expects the industry to incur losses if the government decides not to allow the adoption of the WFH model. PEZA OIC and Deputy Director General Tereso Panga said that an employee exodus in the BPO sector is only one of the many foreseen repercussions of full-time onsite work. He added that now is not the time to be "legalistic" with the interpretation of the law, especially if it involves implementing a policy well within the purview of an investment promotion agency.
Bangko Sentral ng Pilipinas' (BSP) Governor Felipe Medalla claimed that the local IT-BPM market could grow by 12% if WFH arrangements continue. During an economic forum in Singapore, Medalla stated that they are optimistic that further flexibility in the sector will foster growth. He added the BPO industry is one advantage the Philippines has. Meanwhile, RCBC Chief Economist Michael Ricafort believes that the BPO sector, alongside remittances from Overseas Filipino Workers (OFW) and foreign tourism, will stabilize the Philippines' dwindling Gross International Reserves (GIR). Since the start of 2022, the Philippines' GIR has already declined by $9.8 billion or -9% versus the $108.8 billion from end-2021. Citing data from BSP,  the country's GIR fell to a two-year low of $99 billion in August as the government settled some of its foreign debt.
In other news, outsourcing and virtual services firm Outsource Access (OA) opened its new headquarters and business office in Cagayan de Oro City. The new office houses over 400 work-from-home employees across Cagayan de Oro, Iligan, Bukidnon, and nearby areas.  At the same time, RPO firm Tahche Outsourcing inaugurated its new office in Manila as part of its 10th-anniversary celebration. In a statement, the company said that opening a new branch in the center of Manila would help the company create "the kind of community that has the heart and soul of [the] unique city." Tache is a Cebu-based BPO agency that helps match competent Filipino talents with global partners that needs a reliable offshore workforce in their organizations. Its CEO Bryan Luoma emphasized that its organization "represents skillful Filipino talents to global companies that establish or expand their presence in the Philippines."
Remote staffing platform Cloudstaff launched its dedicated property division that will serve the Australian market called Cloudstaff Real Estate. The new division will work with real estate businesses nationwide to maximize their potential and grow their bottom line by delivering smarter cloud-based workforce solutions. In a statement, the firm said that this move signals the importance of real estate in their operations. Of its 5,000 Philippine-based workers, around 30% work for Australian real estate companies across various roles from property managers, sales and marketing professionals, accountants, bookkeepers, and administrative staff.
ICT veteran entrepreneur David Almirol Jr. has been appointed as the new undersecretary for e-Government at the Department Of Information And Communications Technology (DICT). Almirol is the founder of software firm Multisys Technologies Corp. and is the brains behind the digital contact tracing app StaySafe.ph. As the new e-Government Undersecretary, Almirol is expected to work on enhancing easy access to information and services anytime and anywhere, as well as create transparency and accountability in government operations.
Business-led education advocacy group Philippine Business for Education (PBEd) advised companies to look into the required competencies of a job rather than their applicants' college degrees. PBEd Executive Director Lovelaine Basillote explained that looking into the applicant's resumes first could cost companies a lot more money as they could hire an overqualified person. She added that overqualified recruits could easily get bored with the job, resulting in them leaving the company sooner than expected. For his part, Department of Trade and Industry (DTI) Secretary Alfredo Pascual stressed that companies need to review their hiring qualifications to include K-12 graduates. In line with employment talks, the resumption of face-to-face classes is projected to boost the employment rate in the Philippines. Socioeconomic Planning Secretary Arsenio Balisacan said that more women are becoming "economically active" as they are relieved from additional childcare at home. Balisacan added they expect more jobs and income opportunities to open in the coming months as the economy reopens. The government official also called for the further strengthening of local vaccination programs "to sustain low alert levels and reinvigorate domestic economic activity."
Most of the Philippines' chief executive officers (CEOs) are optimistic about the country's economic recovery in the next 12 months. In a survey conducted by the Management Association of the Philippines (MAP) and PwC Philippines, 87% of 119 CEO respondents are expecting their revenues to grow in the following year following the pandemic. PWC Managing Partner for deals and corporate finance Mary Jade Roxas-Divinagracia said that most CEOs saw renewed optimism about the country's continued economic recovery and resilience. PwC Philippines Chairman Emeritus and ESG leader Alex Cabrera, meanwhile, is hoping that the government will take heed of the private sector's concerns as it is an "invaluable and indispensable partner" in the country's global competitiveness.
Dito CME Chief Financial Officer Donald Lim believes that the Philippines has a strong potential to become "Asia's blockchain capital." Lim explained that the country has the highest Internet and NFT penetration rate of a digital population. He added that the nation has one of the "fastest-growing blockchain and digital currency adoption rates in the world," as its adoption goes beyond trading into Non-Fungible Tokens (NFTs), GameFi, and decentralized finance (DeFi). The Philippines ranked 10th in a survey conducted by Australian company Finder, which found that 16% of Filipinos own digital currencies.
After more than two years of mandated mask-wearing, the government finally passed a law allowing the voluntary wearing of masks outdoors and in low-risk settings. Issued on Monday, September 12, Executive Order (EO) 3 was signed by President Ferdinand 'Bongbong' Marcos Jr. after the recommendation of the Inter-Agency Task Force for the Management of Emerging Infectious Diseases (IATF-EID). However, Press Secretary Trixie Cruz-Angeles clarified that masks would remain mandatory indoors when riding public transportation and outdoors where physical distancing cannot be maintained. Senior citizens and immunocompromised individuals are also "highly encouraged" to continue wearing masks in public.
Keep healthy and safe!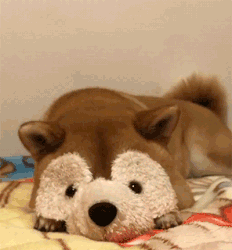 Thursday, September 15, 2022
NEWS THIS WEEK
14 September 2022
13 September 2022
12 September 2022
9 September 2022
8 September 2022
Read more Inside Outsourcing Newsletters here: