Welcome to Inside Outsourcing: The Outsourcing Week in Review
THE WEEK IN REVIEW
Welcome to Inside Outsourcing, International Edition, your weekly dose of curated outsourcing news. You've outsourced your outsourcing news needs to us. Congrats! Let's go.
The global labor market remains strong with the Net Employment Outlook for Q4 reaching 30%, up six per cent year-on-year. According to a poll by employment agency ManpowerGroup, the demand for skilled workers is still at "record highs" despite various global economic challenges. Out of all sectors, ManpowerGroup Chairman & CEO Jonas Prising said that digital roles continue to drive most of the demand globally, with the greatest need for talent with technology skills. Meanwhile, in terms of regions, the Asia Pacific (APAC) has the brightest hiring intentions for Q4 with 40%, closely followed by South and Central Americas with 39%.
Speaking of a hot employment market, Taiwan is sending delegates to Malaysia and Singapore to promote its Employment Gold Card system and recruit 60,000 foreign professionals by 2030. Employment gold cardholders can freely enter and exit, search for jobs, work, invest, or live in Taiwan.  During the trip, the delegates offered job caravans catered to semiconductor companies and IT startups. They also presented information about the card System and various employment prospects. According to Vice Chairman You Jinhua, Taiwan has given nearly 6,000 employment gold cards since its launch in 2018. Meanwhile, India expects the demand for temporary workers to increase by 30% to 40% as the festival season nears. According to Aditya Narayan Mishra, CEO of CIEL HR, staffing companies are tapping into every possible talent pool amid intense competition, soaring attrition, and a manpower supply crunch. Some even lure applicants with incentives, bonuses, upskilling opportunities, and living accommodations. India's festivals season — its first in two years — is expected to open up to 600,000 temporary roles across the country.
On the other hand, IT jobs in the United States (US) remained flat as they fell by 0.05% in August from July. According to an analysis by TechServe Alliance, there is plenty of positions open but not enough IT professionals available to meet the needs of businesses. TechServe Alliance CEO Mark Roberts added that despite recession and layoff talks, "it is still an employees' market in IT, with many candidates receiving multiple competing job offers." Meanwhile, in the Netherlands, one in four Dutch citizens hope for legislation allowing flexible workers to get a permanent contract more quickly.  A survey from HR software and services firm Visma|Raet revealed that 26% of the Netherlands' workforce hopes this will be announced on the upcoming Budget Day on September 20. The research also showed that 26% of workers are unsure how they will get by next year, especially if the government does not announce "positive" tax changes for employees.
IT giant Infosys is warning its workforce against moonlighting. In an internal email sent to its staff, the firm said that such practice could result in disciplinary action and, eventually, termination. Infosys added that accepting employment from other companies can pose serious threats to their business — such as the impact on productivity,  job performance, and risk of confidential information leakage. Moonlighting is the practice of taking up a second job during or outside regular office hours. Recently, Wipro Executive Chairman Rishad Premji called moonlighting "cheating."
In other news, 89% of hedge fund practitioners are looking to allot more spending on outsourced services over the next two years. A study by cybersecurity and managed IT provider Agio said that the hedge fund industry could expect a jump in outsourcing and AI-driven technology services until 2024. Agio explained that the main driver behind this shift is a need for heightened security (54%), followed by increased access to public cloud management and support expertise (46%) and more responsive end-user support (44%).
Healthcare outsourcing is also poised to grow further due to the COVID-19 pandemic, said research agency GoodFirms. According to its recent report, GoodFirms said outsourcing eliminates extraneous distractions and allows hospitals to focus on core tasks. The paper also pointed healthcare organizations can reduce operating costs, provide exceptional services to patients, and increase their productivity and efficiency by recruiting third-party providers. In line with this, medical billing services providers are expected to allocate $1 billion to fraud prevention initiatives by 2025, up from 664 million in 2020. In a poll conducted by market intelligence firm SkyQuest, 48% of 1,217 respondents said they had experienced fraud in the past year. To avoid further incidents, medical billing providers reportedly invest in fraud prevention measures — including employee training, database analytics, risk management tools, and software solutions.
In acquisitions news, multinational IT services and consulting firm Capgemini recently acquired Singapore-​based CRM consulting company Aodigy Asia Pacific. Capgemini APAC CEO Olaf Pietchner added that they are responding to the growing demand for their services by creating one of the region's largest and most awarded customer experience teams specializing in the Salesforce ecosystem. This deal will further strengthen the firm's ability to deliver end-to-end digital transformation across the APAC region. At the same time, customer experience (CX) and outsourcing solutions provider Majorel purchased 100% of the share capital of its Spanish rival Findasense Global. This move supports Majorel's expansion strategy, particularly in its Tech & Expert Services line of business. Majorel CEO Thomas Mackenbrock added this acquisition is the "next logical step" in building an industry-leading portfolio of CX transformation services.
Business Processing Outsourcing (BPO) provider Atento marked its reopening in Caguas, Puerto Rico, by investing in technology that's projected to grow its workforce by 15% by year-end. Amid the rise of the COVID-19 pandemic in 2020, Atento closed its operations in Puerto Rico. While the company still implements a hybrid work arrangement, their Caguas office will serve as a hybrid office monitoring and supporting hundred of home-based agents scattered around Puerto Rico. In a separate report, Atento announced that it had reduced its carbon footprint by 6.6% last year, equating to 19 kilograms less CO2 per employee. According to Atento, their carbon footprint reduction was achieved by implementing stringent measures — including the Work From Home Atento (WAHA) program for more than 40% of its workforce. Innovation and technology also played a big role in reducing carbon dioxide emissions. Atento CEO Carlos Lopez-Abadia vowed to continue its efforts in reaching its ESG goals both at the company level and as a community.
India-based Artificial Intelligence (AI) start-up CyborgIntell launched an office in South Africa (SA) as part of its strategy to enter the African market. According to CyborgIntell MD & Africa Head Bryan McLachlan, the firm aims to help African organizations extract the best returns from their investments in data science, AI, and machine learning (ML) by automating the data science and ML lifecycle. McLachlan added that their new office will work closely with financial institutions and other enterprises.
Yashesh Sawalkar, founder and managing director of Commqui Technologies Private Limited, promised to remodel the BPO industry in India by using AI and chatbots. The Commqui chief said they aim to be India's leading BPO service provider with the best IT and digital infrastructure. In 2022, the firm started a cloud dialer for Work From Home (WFH), IVR development services, and an omnichannel platform. It also started a new facility with 1,500 seats and international business with US-based clients.
The San Francisco Bay Area is recognized as the US Work-From-Home (WFH) capital in 2021, with over 200,000 people working remotely. According to the US Census Bureau, 46% of San Francisco residents did remote work last year, up from 2019's nine per cent. Regarding salaries, the American Community Survey (ACS) said that SF Bay remote workers earned a median of about $120,000, higher than public transit riders' $44,000. Nationally, the number of Americans working remotely exploded between 2019 to 2022, marking the highest number ever recorded by the ACS.
The Indian government now officially allows firms operating from special economic zones to implement a WFH arrangement. According to Union Commerce Minister Piyush Goyal, the approval is expected to boost employment opportunities in small cities. The WFH setup will benefit those working in the IT and ITeS industries.
The Work-From-Home movement gathers pace…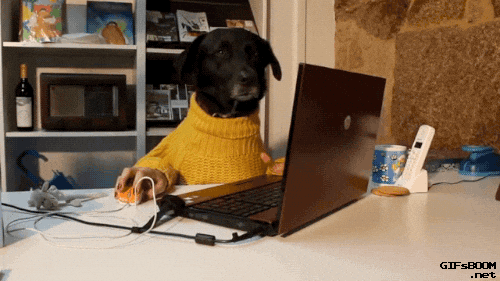 Tuesday, September 20, 2022
NEWS THIS WEEK
19 September 2022
16 September 2022
15 September 2022
14 September 2022
13 September 2022