Welcome to Inside Outsourcing: The Outsourcing Week in Review
THE WEEK IN REVIEW
China's service outsourcing industry has registered 11.9% growth during the first five months of 2022 – despite challenging COVID-19 surges. In data released by the Ministry of Commerce, Chinese firms secured service outsourcing contracts worth 726.6 billion yuan (US$108.29 billion) between January to May. Out of the total outsourcing contracts, the offshore service outsourcing contract value rose by 13.2% y-o-y to 412.9 billion yuan (US$61.6 billion), while the executed contract value increased by 11.1% from a year earlier to 263.9 billion yuan (US$39.4 billion).
At the same time, South Africa's Global Business Services (GBS) sector is poised to significantly grow in the UK and US markets. According to Business Process Enabling South Africa (BPESA) CEO Reshni Singh, the UK is their key GBS offshore market, employing about 60% of their local workforce. This is followed by the US, Australia, and other parts of Europe. Singh added that they are "highly optimistic" that SA will become a "center of excellence for customer experience" in the next three years.
Technological research and consulting firm Gartner believe that BPO's utilization of Artificial Intelligence (AI) will increase from six per cent to 40% by 2024 as Chief Financial Officers (CFOs) face major barriers in scaling their AI operations. Gartner Finance Practice Senior Director Analyst Sanjay Champaneri said that CFOs would need help operationalizing their AI ensuring that their limited resources are focused on high-value projects. He added that BPOs could help overcome costly upfront infrastructure, lack of bandwidth among citizen developers, and skill gaps in the AI industry. Meanwhile, 51% of customer experience (CX) executives are interested in hiring gig-based customer service workers (GigCX) in 2022. Peter Ryan, president of CX and BPO consultancy firm Ryan Strategic Advisory, said that CX managers are looking at the gig model for managing inefficiencies in their contact center operations. The US and France showed the most interest in hiring gig workers, with 49% and 47% respectively.
Leading global CX and BPO player Webhelp International made several strategic moves in the past week. First, the firm announced its acquisition of Brazil-based CX provider Grupo Services. This acquisition will give Webhelp access to Grupo Services' impressive portfolio of digital and technology-driven services, including chatbots, omnichannel orchestration, self-service technologies, and CX journey design. This deal also solidifies Webhelp's strategic development in the Americas, and its extended ability to serve the Brazilian market, which is estimated to account for 25% of the CALA (Central and Latin America) CX BPO market.
Additionally, Webhelp officially launched its operations in Egypt. Minister of Communications and Information Technology Amr Talaat attended the inauguration as he highlighted the significance of the country's ICT sector in attracting foreign investors. Webhelp International CEO Oliver Duha said Egypt is "one of the most attractive markets in the field of outsourcing services." He added that his company is sure of its decision to invest in the Egyptian market and has many plans for business development in Cairo.
Moving to Colombia, outsourced digital services provider TaskUs opened its new facility called The Arena to encourage its employees to go back to the office full-time. The Arena features bright, collaborative, and modern workspaces, as well as several recreational areas for use. TaskUs Colombia Vice President of Operations Guillermo Ulloa shared that employee feedback on the new center is "very positive" with hundreds looking forward to enjoying the facilities. TaskUs Colombia started its operations in March 2021 on a purely work-from-home (WFH) setup. With the easing of COVID-19 protocols, the firm is working on a successful transition from remote work to on-site operations by providing "ridiculously fun activities and wellness support" to its workforce.
Digital marketing and SEO services provider Powerline Digital will now be offering BPO services to its clients as part of its clear-cut goal of extending professional help to all businesses. The firm's new BPO services are designed to make the firm a bridge through which customers could express their concerns and relay their pain points and preferences. In a press release, Powerline said that this new BPO vertical guarantees optimum outputs — whether onshore or offshore — while helping customers save their business resources at the same time. Concurrently, Canada-based public relations firm Livewire Communications recently launched the first-ever outsourced employee communications service called Uniity. Briare Corcoran, the newly-appointed President of Uniity, said that their services are aimed at companies who "understand the value of an inspired workforce, but that may not have the resources or skill sets to successfully connect with their employees or elevate their experience." Aimed chiefly at mid-sized businesses, Unity provides companies with fractional access to a seasoned team of strategic, creative, and production specialists, who will help streamline processes, deploy messages and measure audience response — for as little as $1/day per employee.
The latent potential among workers in the middle of the tech talent pyramid is still untapped, said IT professional resourcing and managed services firm Experis. Ger Doyle, Experis Head of Digital & Business Innovation, said that there is a "massive opportunity in the middle of the talent pyramid where a lot of roles are becoming redundant…" Jonas Prising, Chairman and CEO of employment agency company ManpowerGroup, added that these "adaptable generalists' candidates" possess the soft skills that are often hard to find in the industry. Experis said that employers should look inward and work on reskilling their employees to fill gaps in their tech positions.
However, all tech improvements come with risks — cyber fraud. Data analytics corporation LexisNexis reported that cyber fraud cases in South Africa grew to 41.5% in 2022. In its latest study, SA's cyber fraud multiplier came out as higher than the average recorded for Germany, France, the Netherlands, and the United Arab Emirates (UAE). Fraud detection and prevention approaches in SA also lag far behind Europe, the Middle East, and the African (EMEA) region. LexisNexis Risk Solutions Director of Fraud and Identity EMEA Jason Lane-Sellers said cybercriminals learned to adapt to the changing behavior patterns of consumers, giving them more opportunities to find prey who would fall easily into their schemes.
US-based carrier Southwest Airlines is set to shift its customer service agents to full-time remote work as they plan to close their reservation centers. According to a statement released by the firm, the shift is set to be effective on September 1. A company spokesperson said that the physical locations where agents were based will now be open to other departments for repurposing. The closures make Southwest the latest company to weigh whether in-office work is necessary, practical, and attractive for workers in a post-pandemic culture.
Latin America is also taking the lead in implementing remote and hybrid work regulations for their workforce. In Brazil, the government passed two provisions —  Provisional Measure No. 1,108 and Provisional Measure No. 1,109 — that clarify the definition of remote working, the days that employees have to go to their offices, and modify working time requirements for remote employees. The Colombian Ministry of Labor, meanwhile, issued Decree 555 which helps regulate the remote work law, and Decree 649 which regulates the work-at-home law in Colombia. They also introduced three modalities of distance work in the nation — telework, work-at-home, and remote work. Mexico also issues a remote working decree that allows employees to work away from their offices. Lastly, Peru had extended its Decree No. 026-2020, allowing its workforce to continue working remotely until December 31, 2022.
A report by staffing and workforce solutions advisor Staffing Industry Analysts disclosed that 60% of contingent IT and finance/insurance workers want remote work. In its latest 2022 Americas survey, client firms with IT contingents are allowing 75% of their workers to work remotely, and "finance/insurance" industry companies allow 90% of their contingent workforce to do the same. Despite the high figures, SIA believes that these figures will go down ​by 50% to 60% in the next two years as companies implement hybrid work. The survey was conducted in March and April of this year and includes responses from 112 companies with contingent workforce and/or RPO programs in the Americas region.
The salaries of IT and software professionals in Argentina rose by 85% in 2021 as most industry employees began working remotely for overseas companies. According to a survey by the Chamber of the Argentine Software Industry (CESSI), the average monthly salary of an IT worker in the country now stands at $210,600, almost triple the $78,600 earned by an average Argentinian household in a month. In a statement, CESSI said that the industry's wages would rise further in the coming months due to the depreciating peso and the latest remote-working trends in the global market.
Good news for IT professionals!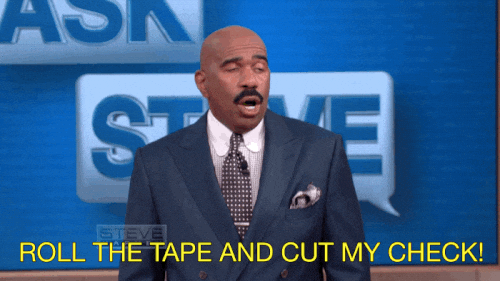 Tuesday, June 21, 2022
NEWS THIS WEEK
20 June 2022
17 June 2022
16 June 2022
15 June 2022
14 June 2022
Read more Inside Outsourcing Newsletters here: