The Outsourcing Week in Review: Tuesday, January 25, 2022
Welcome to Inside Outsourcing: The Outsourcing Week in Review
THE WEEK IN REVIEW
Asia Pacific's (APAC) IT and business services market grew at its fastest-ever rate in 2021. Technology research and advisory firm Information Services Group (ISG) reported that the full-year annual contract value (ACV) for both markets reached a record-high of $16.1 billion as demand for cloud computing and digital transformation rises. For 2022, ISG expects the global market for cloud-based XaaS to grow by a further 20% and managed services by 5.1%.
The Information Technology Industry Development Agency (ITIDA) and Centre for the Promotion of Imports (CBI) are collaborating to support Egypt's entrance to the European IT outsourcing market. A three-year program by the CBI of the Netherlands' Ministry of Foreign Affairs (MFA) will be offered to women-led and small and mid-size enterprises (SMEs) to provide technical assistance and business export coaching projects. ITIDA CEO Amr Mahfouz said that the partnership is part of their "ambitious strategy" to triple the size of Egypt's ITO and Business Process Outsourcing (BPO) exports over the next five years.
As remote working conditions continue, India's Information Technology-Business Process Management (IT-BPM) industry is seeking clarifications in the Special Economic Zones (SEZ) tax exemptions. Under Section 10AA of the Income Tax Act, businesses established in SEZs are allowed tax deductions as long as they keep utilizing their office spaces. Experts believe that amendments should be made as they are expecting to implement a long-term hybrid work model even post-pandemic. At the same time, the Ministry of Labour & Employment is proposing to change the salary structure of WFH employees. Some of the adjustments discussed include a reduction in house rent allowance and reimbursements for expenses incurred while working — such as WiFi and electricity. Consultancy firm Deloitte India recommends giving an additional allowance of Rs 50,000 (US$670) per week to cover extra expenses while working remotely.
In Jamaica, officials are worried that the shortage of outsourcing employees in the country could worsen and slow the growth of the sector. According to industry sources, the BPO talent demand is now at 60,000, however, only 45,000 individuals are currently employed in the industry. Despite the labor shortage, Global Services Association of Jamaica (GSAJ) President Gloria Henry said that they already have several initiatives to address the problem, like the development training programs offered by the Global Services Skills Council. The sector aims to recruit 50,000 workers by March this year.
In the United States (US), about 30% to 40% of workdays are expected to continue in a remote setting after COVID-19 eases. This change, according to Instituto Tecnológico Autónomo de México (ITAM) Assistant Professor Jose Maria Barrero, will make the hybrid model a huge part of future working arrangements. Maria Barrero added that companies without hybrid work options could have a harder time retaining and attracting talent. In his research, seven per cent of employees said that they would "quit on the spot" if full-time office work is restored in their workplaces. What are your thoughts on this?
Another change to be expected is the possible implementation of the four-day workweek. More than half of employees in the United Kingdom (UK) are confident that a four-day workweek could increase their workload productivity. Research commissioned by outsourcing company Airtasker showed that 57% of workers are actively requesting a reduction of their working hours. Airtasker co-founder and CEO Tim Fung noted that this trend is "not surprising," as the pandemic gave employees time to reflect on their work hours. A six-month program for a four-day working week is currently on trial in the country.
In BPO updates, private investment company Bain Capital is set to acquire outsourcing firm VXI Global Solutions for an estimated US$2 billion deal. According to sources, Bain outbid other buyout firms and industry players' acquisition plans. Carlyle Group, current owners of VXI, previously bought the company from Bain themselves back in 2017. From that time, the company has expanded both organically and via acquisitions and established a solid Latin American presence. BPO provider Qualfon is also expanding its nearshore footprint by opening a new facility in Colombia. Qualfon Chief Solution Officer Dave Drayton called this move a "great choice" as the country has the fourth-largest BPO market in the LatAm region.
Jamaica-born outsourcing company itel has begun its US expansion by recruiting WFH employees from 20 states in the country. The company's remote work recruitment aims to meet its growing client needs in the region and fill employment gaps in American companies. itel CEO Yoni Epstein said that the remote work arrangement allows them to recruit without limitations and access a wider talent pool.
Meanwhile, IT services and consulting company Tata Consultancy Services (TCS) reported consolidated revenue of US$6.5 billion in 2021. This is attributed to a huge demand for digital transformation services and the firm's Latin American expansion. TCS CEO Rajesh Gopinathan said that "customers love our engagement model, our end-to-end capability, and our can-do approach to problem-solving." Additionally, the tech firm welcomed over 28,000 recruits, taking its total global headcount to more than 550,000. Just four months after launching its Guyana operations, Midas BPO announced that they have already hired 150 young employees in their new office in the city of Linden. Midas BPO CEO Malcolm Sober said that the company has created a "new wave of job creation" and delivered a "great economic impact" in the mining town.
In tech news, the metaverse is expected to take over the tech industry this year. Metaverse is loosely defined as an extensive online world where people could interact through digital avatars. A report from data and analytics company GlobalData stated that the metaverse will potentially transform how people work, shop, learn, communicate, socialize and consume content. In line with this, software giant Microsoft announced its plans to buy game development and interactive content publisher, Activision Blizzard. Once accomplished, this deal will be Microsoft's starting point in its metaverse explorations. Further, it is projected to make the firm the world's third-largest gaming company by revenue.
Welcome to the future of the workplace!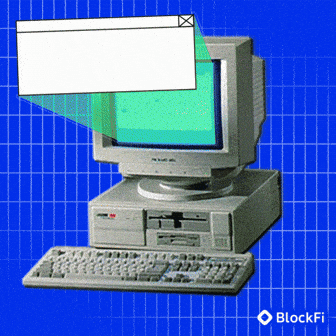 Tuesday, January 25, 2022
NEWS THIS WEEK
24 January 2022
21 January 2022
20 January 2022
19 January 2022
​​18 January 2022
Read more Inside Outsourcing Newsletters here: