Welcome to Inside Outsourcing: The Outsourcing Week in Review
THE WEEK IN REVIEW
The Board of Investments (BOI) and the Philippine Economic Zone Authority (PEZA) generated investment pledges worth P718.13 billion (US$ 13.9 billion) in 2021. The investments are expected to create about 77,520 jobs, with the majority of these projects approved under the guidelines of the newly implemented Corporate Recovery and Tax Incentives (CREATE) Act. The BOI also raised $7.3 billion of Foreign Direct Investments (FDIs) in the first three quarters of last year — helping the Philippines maintain its fourth spot in the ASEAN region for the last five years.
At the same time, the economy is projected to bounce back by six to seven per cent this year. According to First Metro Investment Corporation (FMIC), sustained domestic demand, slow inflation, the upcoming election, and accelerated infrastructure spending could boost the country's economic recovery. Dr. Victor Abola, an economist at the University of Asia and the Pacific (UA&P), said that the Business Process Outsourcing (BPO) sector will play a major role in the resiliency of the economy amid the ongoing pandemic.
Paving the way for more economic growth, PEZA is inviting the Dubai business community to the Philippines. Last week, PEZA Director-General Charito Plaza met with different sectors in Dubai to present several investment opportunities. Through these efforts, multinational logistics firm DP World and airline company Emirates are considering expanding in the country. PEZA also launched its new work visa for foreigners who are sponsored to work in local economic zones. Under the new visa provisions, foreign investors and employees who hold a 47(a)(2) visa are obliged to apply for a PEZA visa to continue working in the country. The visa validity will be extended from two to four years with a shortened processing time of 10 business days. Meanwhile, about 4,670 locators in 415 ecozones are predicted to directly benefit from the implementation of the new Unified Logistics Pass (ULP). ULP streamlines procedures and reduces bureaucratic red tape. This initiative, which is set to launch this month, is expected to save almost P2 billion for the logistics sector.
In line with bringing in new ventures, the Fiscal Incentives Review Board (FIRB) requested the BOI to release a list of projects qualified for tax incentives to attract potential investors in the Philippines. In an interview, FIRB chairperson and Finance Secretary Carlos Dominguez said that once the BOI comes out with the SIPP, the government needs to prioritize "the industries that we want to bring in" to generate more jobs for the Filipinos.
On a provincial level, Bacolod City will welcome more investors and see more employment opportunities with the passing of the Bacolod Special Economic Zone Act. District Rep. Greg Gasataya said that the new legislation will also offer scholarship programs for fresh graduates and skilled workers so they could work in the city instead of migrating to other places. The Bacolod Special Economic Zone Act will serve as a precursor to the establishment of the Bacolod Special Economic Zone Authority (BSEZA).
As COVID-19 continues, American multinational tech conglomerate Cisco voiced their support for the hybrid work arrangement of the local BPO industry. Cisco PH OIC Managing Director Robin Llamas said that the work model's flexibility ensures "business continuity, increased competitiveness, and employee productivity" in the sector. Following the aftermath of Typhoon Odette (International Name: Rai), IT-BPM firms in Cebu are leasing out "plug and play" offices. Colliers Senior Manager of  Cebu Service Office Winston Luna said that outsourcing companies are opting for these facilities while the electricity is not yet fully restored to their employees' homes. Colliers stated that most organizations are searching for temporary locations across Metro Cebu, while others are extending their search to unaffected locations like Metro Manila.
In BPO updates, outsourcing provider Iqor will be opening its doors to 6,000 new employees as it expands its operations in the Philippines. Due to the high demand for BPO services, Iqor Philippines Vice President and General Manager for Digital and Emerging Technology Tod Hoddinott said that they are looking to increase their local talent pool by at least 20% by year-end. In 2021, the firm expanded its headcount by hiring 5,000 recruits in its Philippine operations. Further, Professional Employer Organization (PEO) Boldr is recognized as the first and only BPO firm in the country to receive a B Corporation certification. Certified B Corporations are businesses that balance their purpose and profit. Celebrating this feat, Boldr Founder and CEO David Sudolsky said their foundation has always been built "on promoting the wellbeing and success" of its members. As of December 2021, Boldr is the largest B Corp Certified BPO in the world in terms of employee count. Congratulations, Boldr!
Despite positive developments, the Philippine economy is regarded as the "most vulnerable" to the COVID-19 pandemic out of 56 advanced and emerging markets. In its latest assessment, London-based think tank Oxford Economics gave the country a maximum-beating score of over five – in a 0-5 scale of vulnerability – due to its heavy reliance on the travel, tourism, and hospitality sectors. An estimated output loss of P3 billion (US$58 million) per week was recorded while key cities were put under alert level 3 — accounting for at least half the production of the economy. Further, the Asian Development Bank (ADB) reported that over 500,000 private sector employees lost their jobs over the past 12 months as an effect of the ongoing pandemic. ADB Country Director Kelly Bird said that there has been a growing "reversal of jobs" where former formal sector workers are transferring to the informal labor sector due to its sustainability and reliability. Bird stated that this trend could potentially increase skills mismatch, high unemployment rate, and talent shortage in some industries in the country.
As a mood booster, the first-ever representative group of the BPO industry, Bangon Philippine Outsourcing (BPO Partylist), will join the race in the upcoming May national elections. The Cebu-based partylist's programs include access to free call center training, prioritizing solo parents, displaced workers, and job seekers to each local government unit, free internet in urban areas, and more information technology, call center and online freelancing jobs. The Partylist also vows to "promote homegrown BPO entrepreneurship and incubation, countryside development, and push for innovation and digital cities."
All the more reasons to vote!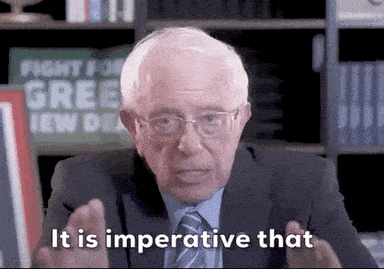 Thursday, January 20, 2022
NEWS THIS WEEK
19 January 2022
18 January 2022
17 January 2022
14 January 2022
13 January 2022
Read more Inside Outsourcing Newsletters here: