Welcome to Inside Outsourcing: The Outsourcing Week in Review
THE WEEK IN REVIEW
European Business Process Outsourcing (BPO) deals increased by 45 per cent in 2021 – reaching $2.6 billion in value, according to tech advisory Information Services Group (ISG). In a report, ISG stated that cloud-based services continued to close the gap on traditional IT outsourcing. The United Kingdom recorded an overall increase of two per cent in total value contracts, while Germany, Austria, and Switzerland saw a 29% dip in total spending.
The BPO sector continues to thrive in other parts of the world, specifically in South Africa (SA).  The country's BPO industry has created more than 50,000 new jobs over the past four years, which helped address SA's high youth unemployment rate. CEO of South African BPO industry body Business Process Enabling South Africa (BPESA) also revealed that they have signed a master plan designed to increase the sector's growth and success in the coming years.
Despite the continued success of the BPO sector, surveys say that the COVID-19 pandemic has "permanently transformed" the workplace. The RSM US Middle Market Business Index (MMBI) Back to Work Special Report, presented by RSM in partnership with the U.S. Chamber of Commerce, revealed that the "structural shift to remote and hybrid work models is here to stay." Forty-eight per cent of the survey respondents have made remote work a permanent option for employees, while 42% are leaning towards making this shift.
One of the effects of the pandemic is an apparent chronic shortage of workers. In the UK, some companies are offering salaries as high as $200,000 due to this. According to professional recruitment group Robert Walters CEO Alan Bannatyne, some firms are increasing their salaries by 15 to 50 per cent as they scramble to meet demand. Maybe offshoring could be a good option…
Hong Kong, on the other hand, is expected to see an exodus of expats and locals due to its current Zero-COVID policy. Sheffield Haworth's Chairman for Asia Simon Roberts said that this policy, which requires 21 days in isolation, is a major deciding factor for people whether to stay or leave. To prevent issues like this, Yahoo! Japan offered its 8,000 employees to work anywhere in the country and commute by plane if they're needed in the office. In a statement, the company said this initiative will allow them to "hire talented people regardless of where they live," and "promote diversity by allowing employees to choose the way they work according to their different values." Are you considering similar benefits for your employees?
Healthcare outsourcing firms are off to a strong start. US-based private equity firm Arlington Capital Partners announced its acquisition of Millstone Medical Outsourcing, a provider of quality-critical services to the medical device and pharmaceutical industries. Arlington Managing Partner Matt Altman said they're "excited to partner with Millstone's management team," as the latter is "strategically positioned to benefit from several strong secular trends, including increased demand for outsourced post-manufacturing services and significant growth in robotic-assisted surgery." In addition, medical AI pioneer DeepScribe announced that it has raised $30M new capital through investments from various firms. DeepScribe aims to deploy its technology to multiple large health systems, grow its world-class engineering team, and get its AI in the hands of every physician in the US.
In other BPO news, domestic and nearshore outsourced call center services provider Advanced Call Center Technologies (ACT) is setting up a $1.5 million call center that will employ 600 staff and 314 indirect employees in Shreveport, Louisiana. ACT is expected to utilize the Enterprise Zone program, a US government initiative to "reverse the flight of people and businesses from city centers to the suburbs."
Outsourcing powerhouse Teleperformance is celebrating its 20th anniversary in India through a series of corporate social responsibility initiatives. The company pledged €2.5 million ($2.87 million) through its Citizen of the World (COTW) and Citizens of the Planet (COTP) initiatives over the next three years. This will reach beneficiaries across 29 cities in the country. Congratulations, Teleperformance!
In this digital age, it always pays to take extra care of your data. Recently, the FBI has warned of cybercrime groups that mail malicious flash drives in an attempt to hack their target networks with malware. As soon as the flash drive is plugged in, the malware will register as a Human Interface Device (HID) Keyboard, which allows it to remain operational even after the drive was removed from the computer.
Guess corona isn't the only virus we should be scared of, huh?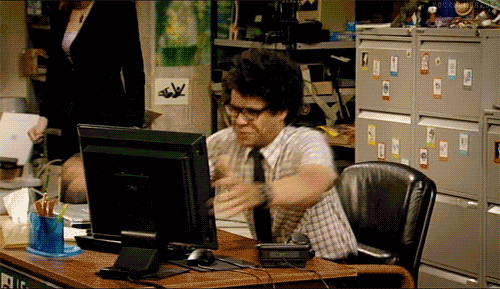 Tuesday, January 18, 2022
NEWS THIS WEEK
17 January 2022
14 January 2022
13 January 2022
12 January 2022
​​11 January 2022
Read more Inside Outsourcing Newsletters here: