Welcome to Inside Outsourcing: The Outsourcing Week in Review
THE WEEK IN REVIEW
A new bill proposes that companies intruding in their employees' personal time will be penalized. The proposed Philippine Senate Bill No. 2475 or the "Workers Rest Law," filed by Senator Francis Tolentino, aims to prevent 'unlimited' work hours for remote employees and protect workers from burnout. Potential violators will be required to pay affected workers P1,000 (US$20) per hour of work rendered during the prescribed rest hours. The bill also restricts companies from contacting their workers unless there's an emergency.
This bill could be relevant to the workforce as the Department of Health (DOH) urges employers to keep their Work From Home (WFH) arrangement. DOH explained that remote work eliminates potential close contact especially now that the country is in the "period of exponential increase" of infections. Filipino professionals are also keen to keep their home-based setup. In a survey by SaaS company Sprout Solutions, 91% of Filipino employees prefer a hybrid work model rather than full-time office work. Despite the positive feedback, Sprout noted business leaders have to "put forth a more concentrated effort to engage" their staff as remote working could make them feel isolated, unhappy and may diminish their passion for achieving the company's goals.
The Regional Comprehensive Economic Partnership (RCEP) Agreement could boost the digital economy and Business Process Outsourcing (BPO) industry in the Philippines. According to Department of Trade and Industry (DTI) Assistant Secretary Allan Gepty, signing the agreement will bring more investors — particularly in the outsourcing sector — and will open more employment opportunities. Gepty noted that the country needs to be part of the RCEP Agreement if "we want to strengthen our niche in the BPO sector and build more opportunities in the digital economy." The German-Philippine Chamber of Commerce and Industry (GPCCI) is also expecting more business opportunities after the implementation of the Retail Trade Liberalization Act (RTLA). Signed by President Rodrigo Duterte last year, this new law reduces the required paid-up capital of foreign investors from US$25 million to US$500,000. GPCCI executive director Christopher Zimmer said that the lower capital investment makes it easier to promote the country as one of the most "attractive investment destinations" in the world.
However, a Free Trade Agreement (FTA) between the United States and the Philippines is not likely to happen in the next few years. According to Philippine-US Society Executive Director Hank Hendrickson, the Biden administration is showing "no appetite" for new initiatives toward bilateral or regional trade policy negotiations. But, US Charge D'Affaires to the Philippines Heather Variava vowed that they will still support future investments especially towards clean energy, 5G Internet, and government digitalization. Ouch!
In other news, the local property sector is expected to rise and regain its "lofty stature" in 2022. Cushman and Wakefield Director and Research Head Claro Cordero Jr. said that the next 12 to 24 months will be "good times" for the market due to a better operating environment, eased mobility, and economic reopening. He added that most landlords are currently "reevaluating their rental concessions to allow them to price in the recovering operating environment."
Further, Manila slipped to 21st place out of 22 Asia Pacific (APAC) cities in terms of investment prospects this year. In the 2022 Emerging Trends in Real Estate report by Urban Land Institute and PwC, the capital was classified as "generally poor" in its investment prospects. This is mostly due to a weakened property market, the exodus of Philippine Offshore Gaming Operators (POGOs) from the country, and remote working in most of the BPO companies.
A government-private sector partnership should be carried out to help the country's economic recovery, productivity, and climate change response, said National Economic and Development Authority (NEDA) Secretary Karl Kendrick Chua. Chua noted that the private industry has a vital role in enhancing productivity in the country. He added that productivity could be increased by strengthening human capital development, improving health and education outcomes, improving logistics, the business process, and the country's governance.
The Philippine Gross Domestic Product (GDP) is expected to hit five per cent in Q4 2021 and expand further to 7.5% by year-end. Standard Chartered Bank Economist for Asia and the Philippines Jonathan Kho said that this high growth projection is due to a boost in employment growth, fiscal consolidation, and accommodative monetary policy by the economic reopening. Agreeing with this statement, enterprise software support products and services provider Rimini Street said that the country is a key market with a good potential for growth despite COVID-19. Citing a World Bank report, Rimini stated that the majority of organizations in the Philippines used digital solutions to address the impact of the pandemic. Rimini Street Group Vice President and Regional General Manager for Southeast Asia and Greater China Andrew Seow added that even pre-pandemic, "a lot of businesses in the Philippines have already started their digital transformation journey."
Moody's Analytics also reported that the impact of the Omicron COVID-19 variant on the Philippine economy will be shorter and less severe than the Delta variant. Moody's Analytics Asia Pacific Chief Economist Steve Cochrane explained that any impact on the Asia Pacific (APAC) region is expected to be "of shorter duration" and will be less severe than the previous virus strain. The Bangko Sentral ng Pilipinas (BSP) promised that they will do everything to assist companies in their recovery and gain more traction through an accommodative monetary policy stance.
Most companies in the APAC region and across the world are more concerned with cyber attacks and supply chain disruptions than the pandemic. According to a survey report from financial services company Allianz Global Corporate and Specialty (AGCS), 80% of the respondents claimed that they are now "relatively well prepared for a future pandemic." AGCS Global Property Industry Lead For Technology, Media, and Telecommunications Philip Beblo said that organizations are mostly investing in "tools and systems" to continue their operations instead of focusing on dealing with COVID.
Remember the BPO party list that we introduced in last week's newsletter? Industry leaders from Cebu are voicing their support for the Bangon Philippine Outsourcing (BPO) Partylist's congressional bid in the upcoming elections. Outsourcing executives said that it is "high time" for the sector to be given "a concrete platform to raise their issues and air their concerns." The BPO industry has been a big contributor to the Philippine economy for the past 30 years.
Outsource Accelerator will be having BPO Partylist's representative Michael Cubos in the coming podcast episode to learn more about the partylist's initiatives. Stay tuned…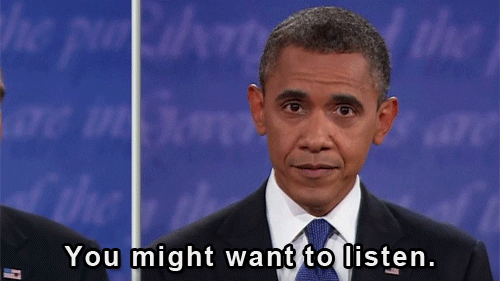 Thursday, January 27, 2022
NEWS THIS WEEK
26 January 2022
25 January 2022
24 January 2022
21 January 2022
20 January 2022
Read more Inside Outsourcing Newsletters here: