Welcome to Inside Outsourcing: The Outsourcing Week in Review
THE WEEK IN REVIEW
Fiji is aiming to create 100,000 jobs in the Business Process Outsourcing (BPO) industry over the next decade. According to BPO Council Executive Director Sagufta Janif, the sector is expected to grow exponentially due to the country's highly-skilled workforce and state-of-the-art technology and infrastructure. To help deliver this goal, Fiji's first-ever contact center cer­tification program was launched at the Fiji National University (FNU) last week. BPO Council Chairperson Carol Watkins said that this course would address "the skill gap" in the labor market, and reduce the training costs and onboarding time for BPO agencies. Watkins shared that she hopes to capture at least five per cent of Australia's $38 million outsourcing industry and adapt it to the Fijian market.
Not to be outdone, Nigeria is looking to utilize the African Continental Free Trade Area (AfCFTA) agreement to look for new outsourcing opportunities in the continent. Association of Outsourcing Professionals of Nigeria (AOPN) Treasurer and Board Member Mope Abudu said that the AfCFTA will give "bigger market opportunities" in the country despite tight competition from Eastern Europe, Latin America, and Asian nations. In addition, Uganda is planning to take advantage of the global market by developing its own outsourcing roadmap. This roadmap will include strategies for generating ICT outsourcing jobs, especially for the youth. Ministry of ICT Permanent Secretary Dr. Aminah Zawedde urged the group to create public, private, and academic partnerships and focus on promoting Uganda as an ideal BPO destination for foreign investors.
Over in Guyana, outsourcing giant Teleperformance is planning to scout for a new facility that can accommodate over 1,500 additional employees. During its fifth-anniversary celebration, Teleperformance CEO for Guyana and Nicaragua Luis Barretto said that they have "run out of space" in their current office. Finance Minister Dr. Ashni Singh voiced out his support for this new project and said that the firm's success shows Guyana's "vast potential" in the global BPO market. In the neighboring region, contact center provider Transparent BPO will develop a new 108,000 sq. ft. facility and hire 2,000 locals in Jamaica. Transparent BPO CEO Scott Newman said that the Caribbean country is an "ideal fit" for its nearshore operations as it provides a deep talent pool of skilled agents with a strong cultural affinity with the American lifestyle. The new facility is expected to open in the second quarter of 2022.
We are starting to notice a trend here…
In other outsourcing news, a survey by technology research and consulting company Gartner revealed that 66% of logistics leaders have increased their outsourcing budget this 2021. Gartner Supply Chain VP Analyst David Gonzalez said that business owners are motivated to work with third-party logistics providers (3PLs) because they want to improve their technology, reduce operation costs, and increase their customer satisfaction. Nearly two-thirds of survey respondents said that 3PLs had a "positive or extremely positive" effect on their global competitiveness. Meanwhile, in India, data centers are expected to accelerate growth as more and more companies outsource their data services. According to industry experts, the digital shift during the pandemic forced organizations to hire third-party providers instead of building an in-house center from scratch. A Nasscom report released last February projected that India's data center market will reach $5 billion by 2025.
In a bid to sharpen its digital marketing services, contact center service provider Qualfon acquired internet-based advertisement agency LeadVision Media. This deal will help bolster Qualfon's lead generation, customer acquisition, and digital marketing solutions to clients across the education, insurance, and consumer financial services sectors.
Tech giant Google is planning to launch its cloud services in Germany, Israel, Saudi Arabia, and the United States as part of its global infrastructure improvement plan. These new centers will join Google's 29 cloud regions and 88 zones across the world. Additionally, Google Cloud Vice President and General Manager for Infrastructure Sachin Gupta said that their expansion projects are environment-friendly and the "cleanest cloud in the industry." The company promises to continue building cloud infrastructures to lessen their environmental impact and become carbon-free by 2030.
Further, the job vacancy rate in the European Union (EU) rose by 2.2% year-on-year in Q3. According to the EU's statistical office Eurostat, the highest job vacancy rates were recorded in Czechia (5.1%), Belgium (4.7%), and the Netherlands (4.2%). In contrast, Greece recorded the lowest vacancy rate at 0.7%, followed by Bulgaria and Spain, both at 0.8%. Compared to last year's data, unfilled positions increased in 25 EU member states and decreased in two countries during Q3. Jumping to Asia Pacific (APAC), global real estate consultant JLL projects that the region's property segment will climb up to $200 billion next year – up 15% from the full-year 2021 estimate. JLL Asia Pacific Chief Executive Officer Anthony Couse said that this recovery will be mainly due to bullish investors and the increasing demand for logistics facilities and alternative sectors in APAC.
Amidst concerns on the surge of fresh cases and the Omicron variant, the world's largest technology company Apple has suspended its February return-to-office plan in the US. A company-wide memo from Apple CEO Tim Cook said that they would notify everyone a month before a new return date is set and will hand out $1,000/employee to equip their homes for remote work. This delay comes after other tech companies — such as Google, Lyft, Uber, and Amazon — halted their office returns due to the still existing COVID-19.
However, a study has found that the majority of American employees do not agree with long-term remote work. According to a paper by global research firm The Center for Generational Kinetics (CGK), 53% of US workers do not want to continue working from home post-pandemic. About 42% of them said they can't successfully work remotely due to the lack of tools needed for their jobs. Further, CGK CEO Denise Villa said that Gen Z — those that were born between 1996 to 2015 — are the ones who have been impacted the most by the pandemic. Compared to other age brackets, most "Zoomers" experienced reduced work hours, salary cuts, furloughs, or had a shift in their job roles during these tough times.
Almost all employees in South Africa are also having issues with remote working. A study conducted by Yonder Consulting and commissioned by software company Workday showed that 96% of SA workers said that they are finding it difficult to work with their teams either all the time, regularly, or occasionally. Meanwhile, more than half (53%) of respondents said that they are struggling to find motivation in their jobs. Workday stated that the lack of motivation could be attributed to cancelled or delayed salary increases or bonuses, and shouldering additional responsibilities in their companies.
Maybe it's time for that Christmas bonus – and a long rest… See you all in 2022. Have a great Christmas and New Year.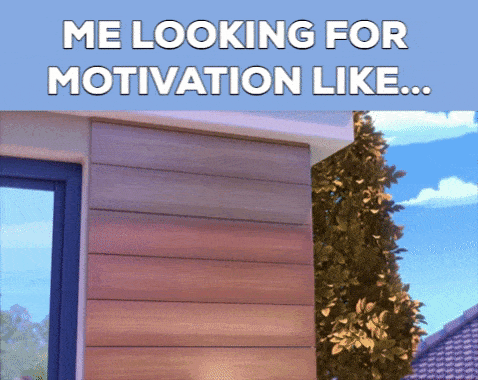 Tuesday, December 21, 2021
NEWS THIS WEEK
20 December 2021
17 December 2021
16 December 2021
15 December 2021
14 December 2021
Read more Inside Outsourcing Newsletters here: