Welcome to Inside Outsourcing: The Outsourcing Week in Review
THE WEEK IN REVIEW
Inside Outsourcing is back with the latest outsourcing news and updates for 2022. Let's start the year on a positive note!
The IT-BPM industry regained its glory and shone as one of the Philippines' "economic pillars" in 2021. Despite enormous challenges, according to IT and Business Process Association of the Philippines (IBPAP) chair Benedict Hernandez, the sector preserved and opened jobs, spurred development outside of Metro Manila, and boosted real estate demand. To continue this trajectory, IBPAP CEO Jack Madrid said that they're aiming to finish the IT-BPM Roadmap 2028 by mid-2022.
The IT-BPM industry is expected to take center stage on the Department of Trade and Industry's (DTI) Philippine Exports Development Plan (PEDP) 2022-2027. DTI Secretary Ramon Lopez said that expanding the IT-BPM sector is important as it contributed about 60% to the country's total exports. Additionally, a report from global research firm Everest stated that the IT-BPM sector's revenues could grow by eight to 12%. Full-time employee headcount is forecasted to increase up to seven to eight per cent this year.
However, 2021 did not end without its challenges. The main one is Typhoon Odette (International Name: Rai), which devastated provinces across Visayas and Mindanao. About 80% of IT-BPM firms in Cebu were left impacted by the typhoon, losing at least P500 million (US$9.9 million) a day. In an interview, Cebu IT-BPM Organization (CIB.O) President Exuperto P. Cabataña explained that most houses in the province have no power and the internet signals are intermittent. Cabataña asked the government to prioritize telcos, power, fuel, and water so that the business district can continue its operations while the rest of the island is being fixed. DTI Secretary Lopez echoed this sentiment, saying that restoration efforts should be focused first on business districts. The trade chief also disclosed that while the damage could take days to weeks to be completely repaired, the government and private operators are working 24/7 to restore power to affected places as early as possible. At the same time, Department of Information and Communications (DICT) Acting Secretary Emmanuel Rey Caintic reported that the local telecom companies Globe and Smart have restored over 70% of their service in the areas affected by the typhoon. 
Looking ahead, top executives from real estate firms project that Business Process Outsourcing (BPO) companies, e-commerce, and data centers will drive the demand for office spaces in the Philippines this year. In a report from BusinessWorld, JLL Philippines Vice-Chairman Joey Radovan said that the office market is expected to be in "full recovery mode" by Q2. Santos Knight Frank Senior Director Morgan McGilvray added that the demand from outsourcing firms could surpass the figures from 2020 and 2021. Further, almost all property consultants agree that locators are keen to explore new places outside Metro Manila — such as Cebu and Iloilo — for their planned expansion.
The Philippine Economic Zone Authority (PEZA) announced that they are expecting several "big-ticket" projects for the country in the first quarter of 2022. These include big international companies like Yeonho Electronics, Amkor Technology Philippines, and MMG Group. In a separate event, the investments promotions agency held a meeting with Taiwanese organizations to urge them to invest in the country. Further, multinational firms Murata and Samsung are also looking to expand their existing operations in the Philippines. According to a PEZA official, they are already "gearing up for the economic upturn and registration of their big ecozone projects" in Q1.
There is also a surge in investment-related interest and queries from Japanese firms. Philippine Trade Investment Center (PTIC) – Tokyo Commercial Counsellor Dita Angara-Mathay said that Japanese companies are asking about "opportunities related to electronics manufacturing, power generation, renewable energy, construction, and food processing." Japanese Ambassador Koshikawa Kazuhiko said that recent developments in the country — such as the implementation of the CREATE Law — attract new investors. PEZA also held an investment promotions tour to woo Indian companies into investing in Baguio City. The agency said that Baguio's "weather conditions and natural attractions" make it an ideal location for new business ventures. Due to these efforts, some Indian companies already expressed their interest in expanding to the city, while others are looking to invest through PEZA.
The Philippines' Foreign Direct Investments (FDIs) could increase following the approval of the bill that allows foreigners to fully own and control firms in key sectors. A commentary by credit rating agency Fitch Solutions said that this bill will "improve investors' appetite" in the country. Fitch concluded that allowing foreign ownership could open the economy to international players that want to monetize business opportunities in the Philippines. According to the current law, foreign ownership in the country is only allowed up to 40%.
In COVID news, Metro Manila is back to Alert Level 3 starting January 3 to 15, unless extended. According to the Malacañang Palace, the increased alert level is due to the surge of new cases and the presence of the Omicron variant in the country. Face-to-face classes, gatherings, and other "high-risk for transmission" activities will again be restricted within the next two weeks. The movement of unvaccinated individuals will also be restricted to essential purposes only. Despite expressing their support for this decision, DTI said that the new alert level could affect about 200,000 employees in the country. Secretary Ramon Lopez said that the economy could lose an estimated P200 million (US$3.8 million) due to the constraints in the new protocol. However, Lopez advised the establishments to follow the rules under the new alert level — specifically the health protocols and checking the proof of vaccination — to help curb the spread of the virus in the country.
In a bit of good news, the Philippines' mobile internet speed ranking climbed four places to 90th out of 138 countries last November. Network testing company Ookla stated that the country's median download speed for mobile internet rose to 18.68 Mbps, while mobile upload speed increased to 5.64 Mbps. When it comes to cities, Caloocan was ranked as the fastest city with a median mobile download speed of 22.05 Mbps, surpassing Quezon City and Manila.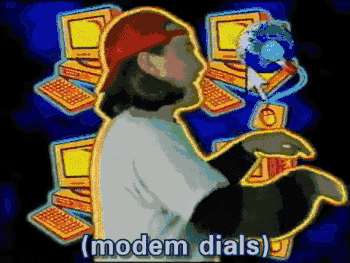 Thursday, January 6, 2022
NEWS THIS WEEK
05 January 2022
04 January 2022
03 January 2022
29 December 2021
28 December 2021
27 December 2021
23 December 2021
22 December 2021
21 December 2021
20 December 2021
Read more Inside Outsourcing Newsletters here: