Welcome to Inside Outsourcing: The Outsourcing Week in Review
THE WEEK IN REVIEW
Contract renewals worth $18.5 billion are expected to drive growth in the global IT and BPO industry in 2022. Technology research and advisory firm ISG reported that about 75% of these renewals are from IT outsourcing contracts, while the remainder is for BPO (Business Process Outsourcing) deals. ISG Director and Principal Analyst Stanton Jones said they are "keeping a close eye" on this situation as companies usually hire the same service providers that they have previously worked with, significantly impacting the data on suppliers who will "win and lose" contracts this 2022.
2021 saw significant M&A activity. One of these is Teleperformance's acquisition of outsourcing provider Senture, a major service provider of government offices in the country. In a press release, Teleperformance said that their decision is supported by its goal of exploring new business opportunities and strengthening its citizen lines of service in the United States (US). Since its foundation in 2003, nearly 80% of the Senture's revenue comes from US government partnerships, making it an ideal partner of Teleperformance's expansion in the country. Similarly, New York-based professional employer organization PrestigePEO also announced its acquisition of Florida-based StaffLink Outsourcing. This deal is expected to increase PrestigePEO's clientele throughout different key US states. PrestigePEO Founder and CEO Andrew Lubash that both companies are "complementary entities" making them "well-aligned for success" in the staffing industry.
Just in time for the new year, Monstarlab Holdings launched a new venture in Bangladesh called Monstarlab Enterprise Solutions (MLES). The new company will provide BPO services utilizing Robotic Process Automation (RPA) and IT platforms to develop a single package solution. Monstarlab CFO Yoshihiro Nakahara said that MLES will also showcase local Bangladeshi talent to its clients across the globe. Meanwhile, in Saudi Arabia, outsourcing provider SolexPlus is partnering with Artificial Intelligence (AI) and text-based chatbot technologies firm arabot to develop intelligent AI chatbot solutions for the Middle Eastern region. SolexPlus COO Hassan Nassar said that the rapid changes in outsourcing practices make it an "exciting time" to explore new "controversial" innovations like AI. The collaboration will leverage "cutting-edge technology" to create innovative solutions that can stand the test of time.
Multinational IT giant Tata Consultancy Services (TCS) is working with telecom operator Bharti Airtel to develop 5G-based remote working robotics operations in India.  Bharti Airtel Chief Technology Officer Randeep Sekhon said that 5G will open "limitless possibilities" for companies who want to enhance their productivity and create digitally-enabled applications for their clients. Industries in potentially hazardous environments — such as mining, oil, and gas fields — are the main target of this robotics solution.
However, 5G is not the only thing that India has welcomed to its BPO industry. Veering from recruiting the usual outsourcing talent, local outsourcing provider Technotask Business Solutions is creating job opportunities for tribal groups and women in the district of Chhattisgarh. During the height of the pandemic, the outsourcing firm offered residents — even those without skill sets or prior job experience — both full-time and part-time employment in the company. Supported by the Rajnandgaon district administration, Technotask now employs 800 staff — most of which belong in minority communities.
A bright future lies ahead for the global IT sector. A report by Staffing Industry Analysts (SIA) stated that IT staffing opportunities are expected to thrive over the next few years. Citing data from Microsoft Data Science, SIA said that digital jobs could expand by 149 million between 2020 and 2025, increasing to a compound annual growth rate of 29% worldwide. SIA also noted that "recent estimates indicate 80% to 85% of IT workloads are still either in on-premise environments or hosted," suggesting the further growth of job opportunities in the tech sector. At the same time, a poll by recruitment and HR services firm Hays showed that about 86% of professionals around the world believe that upskilling can help them succeed in their careers this year. In the report, Hays said that upskilling helps increase the "attractiveness" of an employee while widening their options and boosting their employability. Hays Hong Kong SAR Managing Director Sue Wei stated that these poll results show that the majority of workers realize the need to develop additional skills to "remain relevant" in the labor market.
The newly-discovered Omicron COVID-19 variant forced 44% of US companies to delay their back-to-office plans this year. Tech research and consulting firm Gartner said that 27% of company leaders have already pushed back their reopening plans, while 17% are cutting their on-site employees. American Staffing Association CEO Richard Wahlquist stated that the constant push backs of schedules are "causing a level of change and disruption not only day by day, but hour by hour." Tech giants Google and Meta and news agency CNN are among the companies that are continuing with work-from-home arrangements in the coming weeks.
India's IT giants Tata Consulting Services (TCS), Infosys, and HCL Technologies are also continuing with remote work as the new virus strain spreads in the country. According to a report by the Economic Times (ET), senior executives from the three tech firms are being cautious about their return-to-office plans to help curb the surge of fresh COVID cases.
This further demonstrates that remote work is staying, even post-pandemic. A new report by online job search firm Ladders Inc. found that even more high-paying jobs are set to shift to remote working this year. The research predicts that over 25% of professional positions in North America — the equivalent of more than 20 million jobs — will be fully remote by the end of 2022. Ladders Chief Executive Officer Marc Cenedella said that business leaders who still believe that full-time office will return are just "fooling themselves" at this point. However, experts are saying that remote work is taking a lot of opportunities from young employees. In an interview, former AOL CEO Tim Armstrong explained that professionals under 30 are missing out on "the largest career-learning cycle of their lives" by staying away from on-site work. Additionally, multinational professional services firm PwC said that remote work affects the productivity of 34% of workers with under five years of work experience.
In economic news, British economics consultancy firm Cebr projected that the world's economic output could reach more than $100 trillion for the first time in 2022. The report also predicted that China will be the world's top economy in dollar terms by 2030 and India could bag the world's sixth-biggest economy, surpassing France and Britain.
In Asia Pacific, the world's largest free trade pact called the Regional Comprehensive Economic Partnership (RCEP) finally took effect on the first day of the year. This agreement is projected to boost recovery and drive global economic progress throughout the region. The United Nations Conference on Trade and Development (UNCTAD) said that the RCEP will develop "a center of gravity for global trade" by increasing the exports in the region by $42 billion. The agreement is set to include 10 member countries of the Association of Southeast Asian Nations (ASEAN), as well as China, Japan, South Korea, Australia, and New Zealand.
Do you believe employees under 30 are missing out on "the largest career-learning cycle of their lives" by working remotely?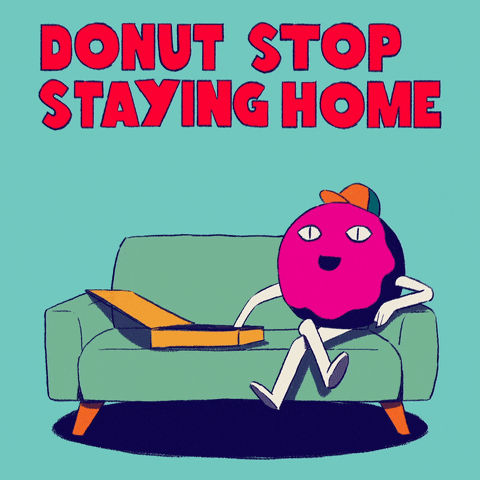 Tuesday, January 11, 2022
NEWS THIS WEEK
05 January 2022
04 January 2022
03 January 2022
29 December 2021
28 December 2021
Read more Inside Outsourcing Newsletters here: