Welcome to Inside Outsourcing: The Outsourcing Week in Review
THE WEEK IN REVIEW
The Philippine Business Process Outsourcing (BPO) industry's earnings are set to exceed its 2021 forecast, demonstrating the sector's resilience. According to a report by the Bangko Sentral ng Pilipinas (BSP), BPO receipts are seen to grow nine per cent this year – four per cent higher than the September prediction. Senior director at BSP's economic research department Zeno Abenoja stated that the outsourcing sector's earnings in the first three quarters grew 8.3% on-year – which already surpassed BSP's BPO forecast for the entire 2021.
The country's Foreign Direct Investment (FDI) net inflows also recorded a 30.4% year-on-year growth, reaching US$660 million in September 2021. The central bank stated that this significant boost was due to the 78.6% rise in non-residents' net investments in debt instruments. The majority of the equity capital placements came from Singapore, Japan, the United States, and the Netherlands.
The World Bank has raised its Philippine Gross Domestic Product (GDP) growth forecast to 5.3% for 2021 from the previous 4.3%. World Bank Country Director for Brunei, Malaysia, the Philippines, and Thailand Ndiame Diop said that while the Omicron COVID-19 variant "added a layer of uncertainty," the recovery trend is expected to continue until year-end.
To add to the good news, the country's unemployment rate decreased from 8.9% to 7.4% this October. According to a Philippine Statistics Authority (PSA) report, the services and industry sectors made up 57.6% and 17.8% of total employment, respectively. In line with this trend, the countryside (particularly in Bacolod, Davao, Iloilo, Baguio, and Dumaguete) of the Philippines, is reporting an employment spike as the remote work arrangement continues. IT and Business Process Association of the Philippines (IBPAP) President Jack Madrid said that the Philippines is in a "unique position" to leverage Tier 2 and Tier 3 cities and spread economic growth across the country. Additionally, Madrid stated that the work-from-home arrangement is "not a one-time thing," and added that the next six to 12 months are "critical on how we manage this next stage of growth for the industry."
Despite the mobility restrictions, the country is not missing any chances to attract investors and propose collaborations. For instance, the Philippines is expected to promote several IT-BPM-related investment opportunities to the United Arab Emirates (UAE) and the Middle East during Expo 2020 Dubai. Alternate Commissioner-General for the Philippines' participation in EXPO DUBAI Assistant Secretary Rosvi Gaetos said that the country's "pool of world-class talents and skilled professionals" helped build its reputation as a "go-to partner" of foreign construction companies.
In addition, the Department of Trade and Industry (DTI) proposed a partnership that will link local and Chinese economic zones. DTI Undersecretary Ceferino Rodolfo pitched the country as a complementary location for the production of high technology export products. Rodolfo also proposed investment opportunities in the country's digital technologies and startups. Further, export deals between the Philippines and Denmark grew by 205% to $130.2 billion year-on-year in Q3. Philippine Ambassador to Denmark Leo Herrera-Lim said that 2021's export growth rate surpasses pre-pandemic levels "by more than 300%." Herrera-Lim added that it shows "stronger bilateral trade relations" between the two countries. Amazing!
In COVID news and updates, the Philippines has surpassed its revised goal of inoculating 30% of the general population to achieve herd immunity. As of December 12, 36.9% of the population (around 40.7 million Filipinos) are now fully vaccinated against coronavirus. From this 40.7 million, 17 million are part of the labor force.
For the coming May elections, current Vice President and 2022 Presidential candidate Leni Robredo sent a petition asking for special voting centers to accommodate BPO employees. Robredo explained that these requested changes will ensure that BPO employees will not be "disenfranchised" with voting on the national polls, especially considering their working hours. She added that "all Filipinos who do the same kind of work that BPO people do will benefit [from the] amendment" and could entitle them to absentee voting privileges. Currently, the BPO sector employs around 1.5 million highly educated, well-paid voters – so they are worth accommodating!
In other BPO news, customer service firm TeleTech was recognized as a Best Employer in the Philippines for 2021 as part of Kincentric's Best Employers program. TeleTech Executive Director and Regional Lead David Bernal said that being recognized for this award "leads to greater innovation, better business results, and organizational effectiveness…" TeleTech was also recognized as Kincentric Best Employer in 2018 and 2019.
Are you ready for the festive Christmas and year-end parties? Clark-based outsourcing firm Cloudstaff started the month right by giving away P3 million worth of prizes during its virtual party on December 4. The firm's "CS Everest-Cloudstaff Virtual End of Year Party 2021″ was streamed on Facebook Live, where over 58,000 viewers joined the celebration. In a statement, Cloudstaff CEO Lloyd Ernst said the virtual party aims to bind all Cloudstaffers amidst the pandemic.
"We want to let them feel that they are special and to thank them for all the hard work they have done this year," said Ernst.
Have you had your company Christmas party yet? Share your best stories with Inside Outsourcing – just reply to this email.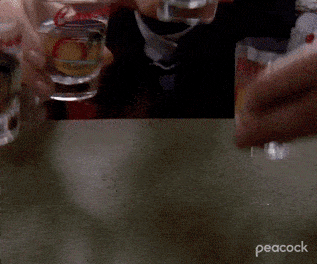 Thursday, December 16, 2021
NEWS THIS WEEK
15 December 2021
14 December 2021
13 December 2021
10 December 2021
09 December 2021
Read more Inside Outsourcing Newsletters here: