Welcome to Inside Outsourcing: The Outsourcing Week in Review
THE WEEK IN REVIEW
Colombia seized the top spot in the Offshore BPO Confidence Index for 2021. The index, created by Ryan Strategic Advisory and Cognitive Copy, showed that the government's support, industry cohesion, infrastructure, talent availability, and economic stability helped boost the country as the top offshore destination in the world. The country's investment agencies — particularly its BPO association BPRO — were also lauded by respondents for their efforts in attracting foreign outsourcing agencies. The index showed a confidence score of 90.9% for Colombia. India ranked second with a confidence score of 86.8%, and the Philippines took 9th spot with 81.4%.
Jamaica, which ranked eighth in the index, believes that remote work could further drive growth in the country's Business Process Outsourcing (BPO) sector. The Global Services Association of Jamaica (GSAJ) is urging the government to allow 30% of its workforce to continue working from home post-pandemic. GSAJ President Gloria Henry said that remote work has allowed companies "to remain resilient" despite the onslaught of COVID-19. Official data shows that Jamaica's Global Services Sector (GSS) grew by over 15% between July 2020 and July 2021 despite quarantine restrictions.
Over to Asia, India's Information Technology – Business Process Management (IT-BPM) industry is expected to add 375,000 new jobs by March 2022. According to TeamLease Digital's Employment Outlook Report, most employers are looking for employees with digital skills. TeamLease Digital Head – Specialized Staffing – Sunil Chemmankotil stated that the whole sector will likely reach a "10 million employee base" over the next five years. Meanwhile, in Singapore, the demand for tech professionals is also expected to increase over the coming months. According to Daljit Sall, Senior Director for Technology Recruitment in Randstad Singapore, there will be an acceleration in the "movement of talent" as lockdowns are easing and employees are looking for new jobs.  A salary survey by staffing firm Robert Walters revealed that the pay rates for IT employees will likely increase due to the talent shortage.
In the United States, employment in the tech sector slowed down to only a 0.04% month-on-month increase in November. IT & engineering staffing provider TechServe Alliance said that the nearly flat growth in the sector is due to the "supply squeeze on available talent." TechServe Alliance CEO Mark Roberts said executives should consider increasing the wages of employees and offering a flexible work environment to attract more qualified IT professionals. Canada is facing another dilemma when it comes to addressing staffing shortages. Several companies in the 'Great White North' are being forced to overturn their vaccine mandates as a result of the country's tight labor market. Canadian Federation of Independent Business Chief Executive Dan Kelly said that organizations with an inoculation requirement could "cut out potentially another 20%" of applicants. However, employing the unvaccinated has its risks as potential outbreaks can happen – and vaccinated employees tend to be uncomfortable working with those who have not had the jab. Complicated huh.
In other outsourcing news, multinational firm Tech Mahindra acquired a 100% stake in customer experience management solutions provider Activus Connect. The acquisition is expected to strengthen Tech Mahindra's workplace solutions capabilities and strengthen the firm's end-to-end customer experience (CX) portfolio. Activus Connect's SmartVirtual — a customizable analytics platform — will be utilized by the IT giant to create a "secure cloud-based ecosystem of technologies, analytics, and virtual management practices." Meanwhile, Tencent's infrastructure unit Tencent Cloud launched its first Latin American data center in São Paulo, Brazil. The company called Brazil "a critical market" that will have a key role in providing "secure, reliable and high-performance public cloud services" for clients across various industries. Notably, the Philippine game publishing studio Level Up is Tencent Cloud's first client in its Brazil center.
Global technology and data analysis company Helm360 will expand its operations in Costa Rica by investing US$3.5 million for the construction of a new building in San Isidro de El General. The US-based firm plans to employ local IT talents in this new facility to support clients across the US, Canada, and Europe. Helm360 President and CEO Raminder Singh said that their additional investment can contribute to Costa Rica's economic growth, offer more job opportunities, and support further development in the area of Pérez Zeledón. Through its shift in operations, Beryllium Limited is planning to join the BPO industry. With this expansion, Beryllium will now offer core cash management services, human resource outsourcing, finance and accounting outsourcing, vault services, and management reporting and business intelligence to its clients. Beryllium President and CEO Lititia Myers-Gray said that they are prioritizing "unprecedented automation of outsourced services' to build a "metaverse" that will support digital transformation.
Metaverses are popping up everywhere.
Global IT consulting and outsourcing provider Wipro is collaborating with data processing company Celonis to launch an innovative solution called Supply Chain Command Center. This new service will utilize Celonis' Execution Management System (EMS) and Wipro's domain expertise to "accelerate [the] supply chain transformation" across four stages – planning, sourcing, developing and delivering. Celonis Global Vice President & Head – BPO & Managed Services Amit Puri stated that this joint venture will drive "next-gen digital transformation impact" for their global customers.
While company acquisitions and expansions continue, some business leaders are just trying to adapt to the "new normal." According to Microsoft's Work Trend Index, 88% of company executives in South Africa are looking to implement a long-term hybrid working model for their employees. Microsoft South Africa CEO Lillian Barnard said that business owners are still grappling with the "hybrid work paradox" of generating a healthy balance in meeting the demands for in-person collaboration and flexible remote work. Barnard noted that meeting employee expectations is important to "attract and retain talent," as well as "enable personal well-being" in any organization.
Technology conglomerate Meta Platforms Inc, formerly known as Facebook, is planning to fully reopen its American offices starting January 31, 2022. The company will also offer an "office deferral programme" to its employees who want to have flexible working hours. Meta VP for Human Resources Janelle Gale said that the company will "continue to offer a variety of options" for employees who are not yet ready to go back on-site. When it comes to Omicron concerns, Meta said that they are "closely monitoring" the situation around the new COVID strain. Employees who are excited to set foot in the Meta compound had to be fully vaccinated to be allowed entry.
Maybe Meta should emphasise a virtual workforce?
A job hunting spree may happen in the US next year. American Staffing Association's (ASA) latest Workforce Monitor report revealed that 41% of American employees are looking to find new jobs, while 35% are hoping for a career change. A big majority of workers (63%) said that the pay rate/salary is the most important factor in their search for new employment. ASA President and CEO Richard Wahlquist said that people are searching for "new opportunities for higher pay and more flexibility." He added that employers should start providing a "competitive compensation" to be able to compete in the current war for highly-skilled professionals in every field.
Good luck to all the job seekers!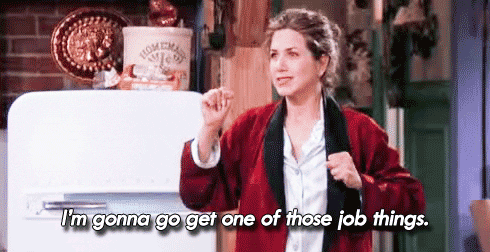 Tuesday, December 14, 2021
NEWS THIS WEEK
13 December 2021
10 December 2021
9 December 2021
7 December 2021
Read more Inside Outsourcing Newsletters here: