Welcome to Inside Outsourcing: The Outsourcing Week in Review
THE WEEK IN REVIEW
Hello! Welcome to another edition of Inside Outsourcing. Philippine outsourcing is burning as red-hot as ever. Read on to know what's happening. Careful though, it's hot!
The Philippines is poised to outperform the global IT-BPM market, with average revenue growth of 5.6% between 2016 and 2022 and a higher global market share of 15.5% by year-end. According to a report by outsourcing firm Magellan Solutions, the Philippines improved its services and capacity to a broader international audience and rose as one of the top locations for premium BPO services globally at more affordable pricing points. By year-end, the IT & Business Process Association of the Philippines (IBPAP) expects the local sector's revenue to hit $38.9 billion, up from 2021's $29.49 billion.
At the same time, the Philippine IT-BPM industry is expected to generate up to 1.1 million jobs in the next six years, bringing the total headcount to 2.5 million by 2028. During the 14th International Innovation Summit (IIS), IBPAP revealed that 54% of the 1.1 million would come from the countryside. IBPAP Chairman Benedict Hernandez added that they want to make sure that the Philipines remains to be the "world's No. 1 experience hub for digitally enabled and customer-centric services" in the next years, highlighting the client customer experience, user experience, and superior employee experience that the local workforce could deliver.
Nearly $30 billion could be contributed by the outsourcing market to the Philippine economy each year as employment grows by 8-10% annually. The sector was among those able to operate remotely during the pandemic. Two years later, IBPAP said that local IT-BPOs continue to run at an average ratio of 64% remote work and 36% on-site, with over a hundred companies implementing 90 to 100%  remote working arrangements. In a Manila Times interview, Outsource Accelerator founder, and CEO Derek Gallimore said that there are outsourcing opportunities for Filipinos well beyond the basic business functions. "They can be very capable and contribute to the entire organization chart of the business," Gallimore added.
Even the German government is encouraging business delegations to explore partnerships in the Southeast Asian nation — particularly in BPO, consumer-related services, renewable energy, and environmental technology. The German Embassy in Manila called the Philippines a "promising market in the Asian-Pacific region." The office added that German companies who wish to invest in the country could have "good business opportunities, attractive labor conditions, and supplier diversification," among others. The Embassy is looking to connect small and medium enterprises from both countries through the German-Philippine Chamber of Commerce and Industry (GPCCI).
Meanwhile, World Bank said that the nation's BPO sector could benefit from providing value-added services and implementing institutional policies. In a report, World Bank wrote that the industry could have stronger prospects for revenue growth and job generation if it strengthens its analytics and AI (artificial intelligence) verticals. Ndiame Diop, World Bank Country Director for Brunei, Malaysia, Philippines, and Thailand, said that countries that have leveraged their strengths in specific tasks and roles in manufacturing, services, and export at scale create more jobs and reduce poverty faster.
In other news, the IT-BPM sector continues to stabilize the Philippine property market, contributing 48% of the total demand in Q3. According to Leechiu Property Consultants (LPC), about 777,000 square meters (sq.m.) of office space were leased to IT-BPM from July to September. LPC CEO David Leechiu added that the countryside is becoming a "large benefactor" of the industry as investors move outside Metro Manila. A separate report by real estate company CBRE noted that Iloilo City could become the country's third-largest BPO hub by 2025 if more infrastructures were built in the area. CBRE said an "influx" of BPO players is coming to the province, but there aren't enough buildings to accommodate them. In response, Mayor Jerry Treñas said he would meet with the country's leading real estate developers — including LPC —  to discuss creating more space for incoming investors.
Meanwhile, property consultant Colliers stated that sustained BPO investments, regional economic growth, and inflow of remittances could support the recovery of the residential property market in Metro Cebu. According to a report, Colliers revealed that Metro Cebu attracted buyers for 2,767 condominium units for the first half of 2022, up 67% from last year.  Colliers Director of Advisory Services Karla Domingo said that developers should prioritize offering "attractive promos and flexible payment schemes as well as exploration of alternative locations for residential development" to attract more buyers in the area.
American business services company Concentrix was recognized as the biggest IT-BPO employer in the Philippines, with over 90,000 full-time employees (FTEs). In a top-five IT-BPO employers list created by Colliers, Concentrix reportedly expanded and grew amid the pandemic, generating $1.34 billion in its Philippine operations.  Irish-American professional services Accenture took the second spot, while France-based Teleperformance, and US-born firms Alorica and the Sitel Group rounded up the list.
The current macroeconomic and labor trends in the United States prompted Premier BPO's expansion in the Philippines. The outsourced services provider said that the Philippine workspace plays into their future vision as interest rates, inflation, and the labor market worsens in the west. Premier BPO CEO Ali Din added that they are looking to "tripling" their staff count  in the country from its current 300 employees.
The Philippines, represented by the Department of Information and Communications Technology (DICT), was re-assigned a seat in the International Telecommunications Union Council. DICT Undersecretary Jocelle Batapa-Sigue assisted the country's successful re-election bid to  "[build] a better digital future for all." Batapa-Sigue added that the DICT "looks forward to working with all our stakeholders both in the public and private sectors to attain our common aspirations of a digitally empowered Philippines." Concurrently, the United States Agency for International Development (USAID), in collaboration with the DICT, the Department of Interior and Local Government (DILG), and the League of Cities of the Philippines, spearheaded a conference that highlights the best practices in addressing internet connectivity issues and bolstering policies on ICT governance, financing, and investment. USAID Mission Director Ryan Washburn said that an "affordable and secure internet connectivity" could help the government "deliver basic services to more people, create avenues for collective action and stronger partnerships, and improve transparency and accountability in governance." The agency's support in the country aligns with the US government's commitment to fostering economic growth through improved globalized digitization.
On the other hand, the DICT is seeking collaboration with the private sector to install broadband connectivity in rural communities. DICT Assistant Secretary Philip Varilla said they would need to connect with more private companies or local government units to expedite connectivity projects in the provinces. He added that satellite technology would be more viable than fiber connectivity for geographically isolated and disadvantaged areas across the country. Moreover, Varilla stated that the DICT needs at least P3 billion (US$50 million) to implement the national connectivity broadband roadmap fully. Speaking at the Economic Journalists Association of the Philippines (EJAP) Infra Forum, the assistant secretary explained that they would need significant funding to connect the "backbone side" of the country to provinces and municipalities. Varilla hopes to establish the "backbone connectivity" by 2025 once the budget is dispensed to the department.
Converge ICT Solutions floated the idea of shared underground cables to cut infrastructure costs for telecommunications providers. According to a statement from the telco firm, putting subterranean cables on new roads or underground infrastructure would be cost-efficient for the country's telco industry. To attain this goal, Converge explained that they would need "multi-stakeholder coordination among government, information, and communications technology players" in the country. Meanwhile, Globe Telecom expanded its 5G connection to 302 cellular sites in the Visayas. The said expansion is meant to facilitate the rising data traffic in the region. Globe Consumer Mobile Business Darius Delgado noted that many consumers are becoming interested in 5G due to its "stronger and faster connections, higher capacity for traffic, and lower latency." As of June 2022, Globe has logged 2.7 million 5G devices in the country.
Social media managers, software engineers, and graphic designers are the "fastest-growing jobs" in the Philippines from September 2020 to February 2021. According to a joint report by Asian Development Bank (ADB) and the professional networking platform LinkedIn, Indonesia and the Philippines posted high growth in online content creation and social media hiring between 2019 and 2021. At the same time, LinkedIn's Economic Graph data showed that India and the Philippines show strong demand for IT and business support roles, reflecting their "competitive advantage" in BPO. Among all IT-BPO roles, customer service representative, software engineer, and financial advisor were the top jobs in demand from September 2020 to February 2021.
That's nice to know!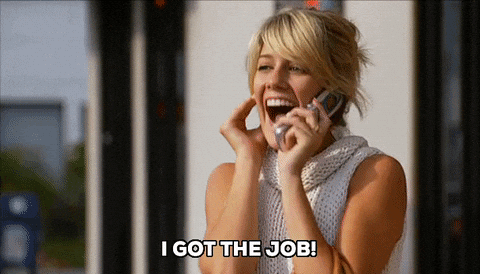 Thursday, October 13, 2022
NEWS THIS WEEK
12 October 2022
11 October 2022
10 October 2022
07 October 2022
 06 October 2022
Read more Inside Outsourcing Newsletters here: