Welcome to Inside Outsourcing: The Outsourcing Week in Review
THE WEEK IN REVIEW
All your up-to-date know-how on everything outsourcing, global employment, and the future of work is in this concise read. What are you waiting for?
The IT outsourcing market is expected to grow by $117.24 million by 2026, said market analyst Technavio. According to their latest report, the demand is increasing due to the need to optimize processes in several Business Process Outsourcing (BPO firms) and compete with other industry players. Out of all regions examined, the Asia-Pacific (APAC) will account for 40% of the market's growth during the forecast period — with China and Japan taking the lead.
Banking giant JPMorgan Chase launched its first virtual call center in Detroit, Michigan, to help advance inclusive growth and racial equity in the area. According to a statement, the virtual call center will create dozens of jobs paying $22.50 an hour for remote-working Detroiters. Additionally, full-time employees will be given the opportunity for tuition assistance especially those living in underserved neighborhoods. Peter Scher, Vice Chairman of JPMorgan Chase, said that this $200 million investment is a way to attract people back to Detroit. However, Massachusetts Institute of Technology (MIT) assistant professor Anna Stansbury warns US employees against remote working. In an interview with Fortune, Stansbury said that most of the American workforce could find themselves out of a job within a decade as remote working allows companies to outsource roles overseas where fees are cheaper. Richard Baldwin, an economics professor at the Graduate Institute in Geneva, echoed that remote workers should be terrified "because somebody in India or wherever is willing to do it for much less." The COVID-19 pandemic helped popularize working from home (WFH). In fact, consulting firm McKinsey found that 58% of US workers are on a WFH set up at least one day per week, while 35% were given the same option five days a week.
Despite recent contagion fears, experts believe that India's thriving tech services industry will not be affected by the sharp market fall of Credit Suisse. According to inside sources, contracts between the Swiss banking major and BPO giants — such as Cognizant, Tech Mahindra, and Wipro — are not big enough to impact the sector. IT outsourcing advisor and Pareekh Consulting Founder Pareekh Jain added that although many are still uncertain of the bank's fate, "all indications are there that it remains strong." Credit Suisse's financial stability is now being questioned as share prices dropped 50% this year, raising fears of bankruptcy. Though cleared from being involved in a market crisis, tech giants in India could be fined for breaching a set of online behavioral rules. Called the Digital Markets Act, this proposed law ensures that digital markets remain competitive without abusing their dominance in the industry. Two parliamentary standing committees reportedly looked at which actions are prohibited and which factors are to be tolerated within the law. The planned penalty will ​​likely be linked to the company's revenue for the years in default.
Customer experience (CX) specialist Content Guru will be partnering with hybrid distribution leader Intelisys to extend its network in key markets worldwide. According to the CX firm, this deal aims to deliver Content Guru's storm® contact center and customer experience solutions to various companies and industries within the Americas. Content Guru Deputy CEO Martin Taylor added that this "powerful partnership" will further take their "unmatched omnichannel cloud contact center solution" to an even larger audience within the western region. Similarly, contact center telecom and software provider NobelBiz will collaborate with Customer Dynamics in futureproofing their omnichannel CCaaS services. Working specifically with the latter's TCPA compliance tool Safe Select, this alliance will allow outbound contact centers to safeguard themselves from litigation while operating in a highly uncertain and risky legal environment. NobelBiz President Steve Bederman said they signed a deal with Customer Dynamics as they are known experts in the compliance field. For his part, Customer Dynamics Geoff Obeney stated they are "very excited" about this partnership as NobeBiz is "powerful" in the market and knows how crucial substantial compliance is in the industry.
Meanwhile, remote hiring services provider GoGlobal expanding its operations overseas with the opening of its new office in South Africa. GoGlobal Partner Andrew Lindquist said that the country is an attractive destination for multinational companies (MNC) thanks to its economic stability, advanced infrastructure, and developed talent pool. He added that they could use this opportunity to offer MNCs the firm's cost-effective and agile EOR solutions, "especially if they are looking for a low-risk way to test the waters." At the same time, tech giant Google is broadening its cloud capabilities in the South African region. In their announcement, the company said they are looking to put up a suite of interconnected sites that will start in Nairobi, Kenya, to the South African cities of Capetown, Johannesburg, and end in Lagos, Nigeria. The firm added that this decision came after identifying SA as a "digital sprinter" with about $3.4 trillion in economic opportunity.
Financial services provider Equity Bank Kenya Limited launched a high-tech call center in Kampala, Uganda. The bank said this new facility would help improve CX and deliver "stellar support" to nearly 1.6 million customers 24/7. Moreover, the contact center will complement other business transformation initiatives that the bank focuses on, including enhancing its digital banking capabilities and product offering.
Outsourced services provider IBEX has announced it is co-presenting Customer Contact Week (CCW) Nashville 2022, a conference and expo that tackles relevant issues and emerging trends in the industry. IBEX Global Head of Sales John Thompson said they are excited to connect with industry leaders and share best practices and proven CX strategies at the CCW Nashville. A team of IBEX CX experts will also be on-site to share the latest technologies to improve customer interactions, contact center performance, and client outcomes, all while reducing operating costs. Meanwhile, global technology-enabled outsourcing firm Everise landed the 90th spot in the Top 100 Most Loved Workplaces® list. Created by the online magazine Newsweek, the list recognizes companies that put respect, caring, and appreciation for their employees at the center of their business model and earned their people's loyalty and respect. Everise Chief People Officer Sheena Ponnappan said that the values associated with the top 100 rankings are always at the center of their HR strategies and inspire them to continue creating a great company culture. This is Everise's second year in a row in the line-up.
Jamaica Promotions Corporation (JAMPRO) President Diane Edwards will be stepping down from her post by year-end. Edwards announced that she would enter her next career opportunities after serving nine consecutive years in JAMPRO and driving the company's reputation as responsive and helpful. Under her leadership, JAMPRO transformed into a leading government organization that provided local and international investors in the tourism, manufacturing, and mining sectors with significant assistance in locating to Jamaica.
Best of luck with your future endeavors!
A landmark deal has been signed between the United States (US) and the United Kingdom (UK) to fight terrorism and trafficking. Coined as the Cloud Act, the countries agreed to give both countries' investigating bodies access to vital information meant to combat serious crime in a way that's consistent with privacy and civil liberties standards. The US and UK also concurred that this data-sharing partnership gives them "timely and efficient" access to required electronic data in fast-moving investigations.
No enemy is hard to beat with cooperation!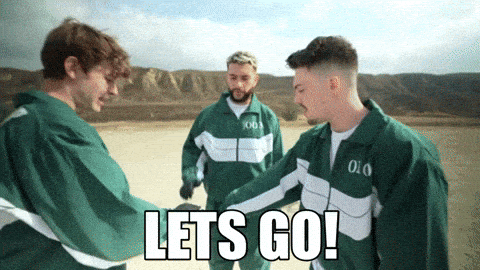 Tuesday, October 11, 2022
NEWS THIS WEEK
10 October 2022
07 October 2022
06 October 2022
04 October 2022
Read more Inside Outsourcing Newsletters here: