Welcome to Inside Outsourcing: The Outsourcing Week in Review
THE WEEK IN REVIEW
An Australian business mission has landed in the Philippines to explore trade, tourism, and investment opportunities in the country. According to the Board of Investments (BOI) and the Philippine Economic Zone Authority (PEZA), the 50-person team came from various sectors, including the Information Technology and Business Process Management (IT-BPM). PEZA Officer-In-Charge (OIC) Tereso Panga said that the business mission would set a "stronger investment footing and camaraderie" that will strengthen the economic ties between the two countries. As of June 2022, there are around 141 PEZA-registered companies from Australia and New Zealand, contributing about P14.64 billion (US$262 million) of total investments in the nation.
At the same time, Sri Lanka-based ICT enterprises — namely, FBC Asia Pacific, hSenid Group, Tech One Global, and Bileeta — are looking to introduce innovative IT solutions to public and private sectors in the Philippines. Sri Lankan Ambassador to the Philippines Shobini Gunasekera explained that this initiative extends to software development, finance, e-commerce, Business Process Management (BPM), and other sectors. Gunasekera said that this program allows both countries to "explore synergies where our industries can work together on a complimentary basis." Sri Lanka's ICT investments in the country grew by 20% amid the pandemic.
Call center solutions provider IXL Solutions Philippines will open more job opportunities with the launch of its new office in San Jose de Buenavista, Antique. San Jose de Buenavista Municipal Economic Enterprise and Development Officer (MEEDO) Darcy Bungay said that the firm would be the second biggest call center in the municipality, with up to 150 seats. Bungay added that local schools like Saint Anthony's College and Advance Central College would produce graduates who are proficient in English and could be employed at the call center. Speaking of education and training, the Department of Labor and Employment (DOLE) and Technical Skills and Development Authority (TESDA) are collaborating to create new skills training modules for both the IT-BPM and gig sectors. According to DOLE Secretary Bienvenido Laguesma, these modules will help fill up the workforce needs of said sectors and become a new livelihood source for many people. The labor chief also noted that they are working closely with the private sector to ensure that the skills training module will address the demands and standards in each industry.
Cebu's office market is now stable thanks to the continuous demand from IT-BPM firms, said real estate services firm JLL Philippines. In JLL's recent report, the industry was responsible for 67.3% of the leasing activity in the province for H1 2022. JLL Philippines Head of Research and Strategic Consulting Janlo de los Reyes said that tenant contracts saw an uptick in both Cebu IT Park and Cebu Business Park. Meanwhile, property investments firm Lobien Realty Group (LRG) said that BPOs would need around 450,000 square meters (sq.m.) of additional office space to accommodate their pandemic recruits and future personnel. LRG stated that this trend would push the local office demand to grow further in the year's second half. The firm added that "pandemic resiliency" would also drive companies to look for extra spaces or locate in provinces and townships that will allow business continuity in case of lockdowns.
Outsource Accelerator's July performance ended strong as the value of outsourcing inquiries rose by 33% to a total of $79 million. In its recent outsourcing performance report, the firm reported that inquiries hit 1,417 for the whole month while website traffic remained stable at 108,772 visitors and 363,706 page views. Of these inquiries, there were 1,060 quotation requests representing an estimated 2,654 full-time staff. As the recession forces the world to look for cost-saving and competitive staffing solutions, OA stated that outsourcing is "perfectly positioned" to capture enormous growth and upside in the staffing industry.
In other news, foreign direct investments (FDIs) registered with the Bangko Sentral ng Pilipinas (BSP) grew by 18.8% to $4.17 billion from January to May, higher than last year's $3.5 billion. The central bank said the bulk of equity capital placements were in the manufacturing, real estate, construction, and financial and insurance sectors. The BSP added that they expect net FDI to hit $11 billion by year-end. On the other hand, PEZA's investment approvals dropped 30% to P22.49 billion (US$402 million) during H1. The agency's OIC, Panga, shared that the impact of the CREATE Law, the slow ecozone proclamation process, and the "wait-and-see" attitude of investors contributed to the drop between 2018 and to present. Nevertheless, PEZA remains optimistic that they will achieve the year's 6-7% target.
Two more banks have downgraded their Gross Domestic Product (GDP) growth forecasts for the Philippines this 2022. Singapore-based DBS Bank Ltd. dropped its estimates from 7.5% to seven per cent. DBS Bank economist Chua Han Teng said this reflects the deceleration in the second quarter and rising cost headwinds in the second half of the year. Likewise, the Ayala-led Bank of the Philippine Islands (BPI) lowered its figures from 6.7% to 6.3%. BPI senior economist Jun Neri stressed that a sharp slowdown in 2022 could be avoided if schools restart their face-to-face classes and booster shots were administered widely across the country. Contradictorily, financial services company Moody's Analytics is confident that the Philippines will achieve its full-year GDP growth target of 6.5-7.5%. In a note, Moody wrote that the economy would remain within target despite inflation pressures, slowing growth, and a challenging labor market. The firm added that policy rate hikes would likely impact growth this year.
Poverty is still a significant issue in the Philippines. According to data from the Philippine Statistics Authority (PSA), the poverty incidence rose to 18.1% in 2021. Socioeconomic Planning Secretary Arsenio Balisacan attributed the increase to the country's strict lockdown regulations during the last two years. However, he is optimistic that the new admin's nine per cent poverty rate will be achieved, especially with unemployment and underemployment levels decreasing in Q2.
Despite the conflicting projections and data, the Philippine government aims to become a high-income economy by 2045. Balisacan During a luncheon meeting with the European Chamber of Commerce of the Philippines (ECCP), Balisacan explained that this goal is possible as long as the country's economy regains its growth trajectory in the next decade and holds on to it for two more decades. He added that the timeline for achieving high-income economy status was pushed back to 2045, from 2040 previously, reflecting the impact of economic scarring from the pandemic.
Resignation was cited as the top reason for unemployment in the Philippines last year, according to data from the Department of Labor and Employment (DOLE). DOLE's survey said that 85,045 of the 2.39 million unemployed workers resigned from their work last year. Meanwhile, Metro Manila's labor turnover rate has implied negative growth in employment in the first half of 2021. A report by The Manila Times, wrote that these figures are all part of the aftereffects of the "Great Resignation" across the Asia Pacific and Japan (APJ) region.
To address this, National Economic and Development Authority (NEDA) Director General Arsenio Balisacan urged the private sector to open employment opportunities to senior citizens who are venturing back into the job market. The Director General said that the Philippines would have to follow suit in giving opportunities to seniors as they remained "very productive" despite reaching retirement age. The NEDA chief's call came after the PSA reported that the labor force participation rate (LFPR) for those age 65 and above—or the number of senior citizens either working or actively looking for a job— increased to 38.2% in June. National Statistician Dennis Mapa said that this age group is looking for regular jobs because they want more earnings to help them cope with rising prices in the country.
It would be great to have them back in the workforce!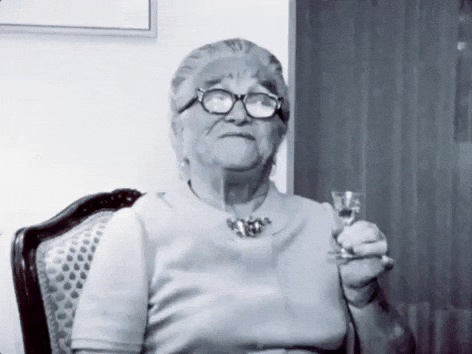 Thursday, August 18, 2022
NEWS THIS WEEK
17 August 2022
16 August 2022
15 August 2022
12 August 2022
11 August 2022
Read more Inside Outsourcing Newsletters here: