Welcome to Inside Outsourcing: The Outsourcing Week in Review
THE WEEK IN REVIEW
The BPO industry in Fiji is expecting to generate over 100,000 jobs in the next 10 years. According to Minister for Commerce and Trade Faiyaz Koya, making outsourcing an essential business in the country, giving incentives, building infrastructure, and strategic marketing boosted the sector's recruitment efforts over the last few years. Since 2020, a total of 389 outsourcing projects were registered in the country, with a proposed investment value of over $1.5 billion and proposed employment of 12,742 Fijians.
The IT industry is shaping several economies across the world. In Pakistan, IT exports rose by 24.1% year-on-year in June. The Ministry of Information Technology and Telecommunication (MoITT) reported that this significant growth is part of the country's push toward a digital revolution. The nation's IT exports have also increased by 26% during the first eight months of the current fiscal year, with experts seeing a further 100% growth in the next two to four years, reaching $7 billion. The MoITT added that many IT outsourcing clients moved to the country as rates in South Asia nations are becoming increasingly expensive.  At the same time, the Information and Communications Technology (ICT) industry registered the largest growth in Egypt last 2021, climbing by 16%. Information Technology Industry Development Agency (ITIDA) CEO Amr Mahfouz added that the sector's contribution to the local economy increased from 2020's 4.4% to the current 5%. Mahfouz added that they are  confident that the sector will witness further growth in the sector amid the accelerated full digital transformation efforts and the country's increased reliance on automation and digital services."
Meanwhile, Jamaica, was hailed as a "perfect" nearshore market as outsourcing investors shift their focus away from the East and into the Caribbean. Minister of State in the Ministry of Industry, Investment and Commerce Dr. Norman Dunn said that its proximity to the United States (US) — only an hour and twenty minutes — and its impressive natural beauty are the main reasons why outsourcing clients are flocking to the country. Dunn added that a lot of investors are tapping into nearshore markets because of the logistical issues brought on by the COVID-19 pandemic.
Around 83% of Small and Medium Enterprises (SMEs) in Ireland are looking to outsource more IT services next year. Karen O'Connor, General Manager of technology solutions and services provider Datapac, said that many SMEs want to explore outsourcing to meet the growing digital demand and solve the current tech skills gap. Additionally, nearly four in 10 SME leaders choose to outsource to save on IT spending, while 36% want access to a more expert level of tech knowledge and skills.
Cloud contact center solutions provider Five9 inked two partnership agreements this week. First is a deal with IT infrastructure services provider Kyndryl to deliver personalized experiences to customers and employees. Kyndryl Digital Workplace Services Global Practice General Manager Ivan Dopplé said that their extensive relationship with Five9 will further accelerate the contact center transformation journeys that they have planned for their customers. Kyndryl and Five9 will offer businesses modernized, cloud-enabled service desk capabilities while providing personalized, end-to-end IT support for employees worldwide. Next is a collaboration with the AI-powered conversational intelligence platform Invoca. Five9 Global Partner Sales Senior VP Jake Butterbaugh said that this integration would help their customers accelerate sales growth and further raise the profile of the contact center on the CEO agenda. Under the deal, CX-focused Five9 clients will be able to support more intelligent conversations between call agents and customers, as well as pull intelligence and insights about the overall customer journey.
To further strengthen its intelligence offering in the IT-BPO market, procurement intelligence and analytics provider Beroe Inc. announced a partnership with global research firm Everest Group. Under the deal, Beroe will integrate Everest Group's research papers into its procurement and sourcing-focused platform Beroe LiVE.Ai. Beroe CEO Vel Dhinagaravel said that this partnership will add "greater depth" to the company's intelligence offering on Beroe LiVE.Ai — particularly in supplier identification, monitoring, locations for key technology and process, and other outsourcing-related categories.
France-based IT services provider Atos reported a 0.6% revenue loss in the first half of 2022. The slight revenue downfall, according to experts, is caused by the group's two-way split — Evidian and Tech Foundation Co (TFO) — and shifting around 16,000 of its workforce offshore. Despite this, the company said that they have a "much more contained revenue decline" than 2021, as well as a "sharp rebound in order entry" in Q2 with the book-to-bill ratio improving to 101% compared to Q1's 78%.
Tech giant Google launched a new crowdsourcing initiative called Simplicity Sprint. The collaborative hub will be used to solicit ideas from Google's 174,000 employees on where to focus its efforts and improve efficiency going forward. Google CEO Sundar Pichai explained that the program is the company's attempt to get better results faster after weaker-than-expected earnings and revenue for the second consecutive quarter.
Speaking of helpful initiatives, building up skills in the Information And Communication Technology (ICT) and Science, Technology, Engineering, And Mathematics (STEM) industries could help solve Africa's unemployment problem. According to the African Development Bank (AfDB), the Fourth Industrial Revolution will set high demands for people with ICT and STEM skills. AfDB President Akinwumi Adesina added that youth unemployment in the continent must be given top priority as only three million out of 12 million graduates can enter the labor market each year. The AfDB's recently released the African Economic Outlook 2020 report which said that the continent needs to generate 12 million jobs yearly to solve unemployment. Meanwhile, US' employment figures grew unexpectedly in July despite widespread expectations of an inflation-induced slowdown. According to the US Department of Labor, employers added 528,000 jobs on a seasonally adjusted basis last month which helped the unemployment rate to go down to 3.5%. A report by the New York Times wrote that the fear of a recession motivated more people to take jobs while they were still available and stay put in their current ones.
Employees are most likely to feel empowered if they have specialized training and a scarce skill, said professional services firm PwC. In its latest survey – despite the looming recession – 37% of respondents admit that they are planning to ask for promotions while 41% are looking to ask for a salary raise in the next 12 months. The report also stated that employees who believe that their skills are scarce in the job market are more likely to feel listened to by their managers, feel satisfied with their job, and are confident to switch to a new employer. When it comes to working arrangements, PwC reported that 63% of the global workforce believe that their employers will provide hybrid work options in the next 12 months. However, PwC's survey emphasized the extreme disconnect between employers and employees on work setup. For instance, while 26% of employees prefer full-time remote work, only 18% of employers are likely to adopt this model. Another 18% of respondents said that their employer is likely to require full-time in-person work, which only 11% of employees prefer. This disconnect, according to the report, just shows that hybrid work is here to stay and companies would have to experiment and adapt to retain their staff.
Thirty-five per cent of businesses in Hong Kong admitted to having difficulties in finding necessary talent amid a huge digital transformation in the region. To tackle the skills shortage, a survey by professional accounting body CPA Australia reported that 39% of companies are upskilling or reskilling their existing employees. Concurrently, 34% plan to outsource some of their work and 24% are resorting to contractors. CPA Australia's Greater Bay Area Committee Member Albert Wong said that the government should first understand the types of talent that can help future-proof the administrative region and then establish a "forward-looking talent policy to expand the talent pool."
In Japan's shifting employment landscape, 81% of major companies are allowing their employees to hold down-side jobs or side gigs. According to the Japanese newspaper Asahi Shimbun, many employers viewed this approach as a morale booster that pays dividends for both the employee and employer. Side-job systems were officially introduced in the country during the COVID-19 pandemic. Takeshi Nakamatsu, HR chief in the insurance firm Sompo Japan Insurance, said that "fewer commuting hours have lowered hurdles to securing second businesses, not only for employees but also for those offering employment."
Who knew that the Japanese needed to work even harder!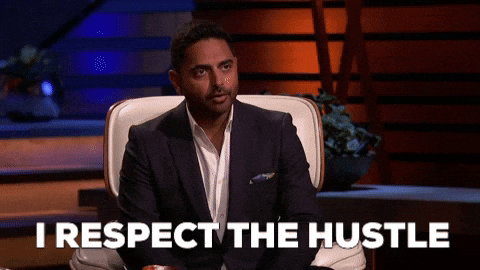 Tuesday, August 16, 2022
NEWS THIS WEEK
15 August 2022
12 August 2022
11 August 2022
10 August 2022
09 August 2022
Read more Inside Outsourcing Newsletters here: