Welcome to Inside Outsourcing: The Outsourcing Week in Review
THE WEEK IN REVIEW
Teachers from Dumaguete City are being trained for Business Process Outsourcing (BPO) and Information and Communications Technology (ICT) competencies as part of the Department of Education's (DepEd) drive to integrate these courses into the senior high curriculum. Suzanne Lu-Bascara, site director of outsourcing provider Inspiro Dumaguete and President of the ICT Association of Dumaguete and Negros Oriental (ICT DGTE), said that they designed a training program for teachers that are aligned with industry standards. DepEd-Dumaguete Division Schools Superintendent Dr. Gregorio Cyrus Elejorde added that the timing for this integration is just right as the BPO and ICT industries open more jobs in Dumaguete and Negros Oriental. The teachers are set to undergo 20 hours of training for 10 days.
Looking forward to welcoming BPO-ready graduates!
The Information Technology and Business Process Association of the Philippines (IBPAP) remains positive about the outsourcing industry's growth prospects and its "multiplier effects" on other sectors in the coming years. IBPAP President and CEO Jack Madrid said that the Information Technology and Business Process Management (IT-BPM) industry's resilience makes it an indispensable economic pillar and the driving power behind the real estate market. Citing the latest figures from Leechiu Property Consultants (LPC), IT-BPMs remained the largest demand driver for office space in the country, accounting for 43% of total office transactions in Q2. Speaking of IT-BPM real estate, IBPAP Talent Attraction and Development Executive Director Frankie Antolin said that the sector's rise outside Metro Manila presents an opportunity to decentralize its operations and create opportunities in untapped markets — particularly the provinces. During a business conference, Antolin said that they are looking into expanding the sector in the countryside and bringing more IT-BPM work opportunities closer to the people. "It is not really just about decongesting, but we want to be able to bring the (IT-BPM) sector and create more IT-BPM digital hubs across the country," she added. As of July, the provinces now account for 30% of the country's total outsourcing workforce.
Teleperformance Philippines (TP), one of the largest outsourcing providers in the country, aims to utilize the provincial BPO workforce by expanding in the countryside. In an interview in ANC, Teleperformance SVP for Human Capital Resource Management Jeffrey Johnson disclosed that TP recently opened a microsite in Laoag, Ilocos Norte. Another facility in General Santos City is set to be opened next month. Johnson stated that he foresees the provincial BPO workforce to be higher than Metro Manila in the future, especially with companies shifting to a hybrid model.
The Philippines' unemployment reached six per cent at 2.990 million in June, mirroring May's figures. According to the Philippine Statistics Authority (PSA), these numbers are a stark improvement from the 7.7% rate last June 2021. On the other hand, the Filipino workforce expanded to 49.581 million while the labor force participation rate (LFPR) went up to 64.8%. National Economic and Development Authority (NEDA) Director-General Arsenio Balisacan said that PSA's figures showed a significant increase in the number of workers employed on a full-time basis. Following this announcement, the PSA also stated that the country still needs 700,000 more jobs to return to its pre-pandemic levels. In a briefing, National Statistician Claire Dennis Mapa explained that there are many reasons why unemployment remains higher than pre-pandemic levels — including the rising population in the country. To generate these jobs, Balisacan said that Filipinos must shift to an "endemic mindset" to allow greater economic mobility and activity.
At the same time, the Philippine Economic Zone Authority (PEZA) aims to increase ecozone employment by six and seven per cent by year-end. This translates to over 100,000 additional recruits to the 1.7 million workers currently employed in various ecozones. PEZA Promotions and Public Relations Group (PPRG) Manager Aleem Siddiqui Guiapal noted that this target could easily be achieved through partnerships with local government units (LGUs). The agency is also expecting more investments thanks to President Ferdinand Marcos Jr.'s economic managers. On the other hand, the Monster Employment Index (MEI) records a marginal one per cent year-on-year increase in online recruitment across the country. According to the employment website Monster India, the slow growth is reflective of the prevailing challenging economic conditions in the country. Monster added that companies are becoming more cautious due to the uncertain economic and political scenario in the country.
The growing number of jobless individuals in the Philippines can be associated with "timing," said Employers Confederation of the Philippines (ECOP) President Sergio Ortiz-Luis Jr. In an interview with Business Mirror, Ortiz-Luis said that the higher unemployment count is just because of the season and the current state of the economy. Fresh graduates, added the ECOP chief, are also having difficulty entering the workforce because there are still laid-off workers that need to be recalled by their companies. Meanwhile, Philippine Chamber of Commerce and Industry (PCCI) President George Barcelon said that the latest employment figures point out the difficulties faced by businesses post-pandemic — including disruptions in the supply chain, and shortage in raw materials.
In economic updates, the PSA downgraded the Philippines' first quarter Gross Domestic Product (GDP) growth from 8.3% to 8.2%. The statistical agency explained that the downward revision is due to some changes in the gross national income (down 10.7%), services sector (down 8.3%), and the real estate and ownership of dwellings (down 5.9%). Several industry services, however, went up more than what was initially reported. At the same time, the country's GDP grew slower in Q2 at 7.4%. NEDA's Balisacan attributed the slowdown to weak agricultural and manufacturing productions. Despite this, he stated that the economy is doing "relatively well" and is still in line with the government's full-year GDP growth target of 6.5% to 7.5%.
Inflation had also accelerated by 6.4% in July, faster than the 6.1% recorded in June. National Statistician Claire Dennis Mapa explained that food inflation — up 6.9% y-o-y — accounted for 64% of the overall uptrend last month. This is followed by transport inflation which quickened at an annualized rate of 18.1%. While Mapa claimed that inflation is yet to peak this year, Bangko Sentral ng Pilipinas (BSP) Governor Felipe Medalla said that they are prepared to take all necessary policy action to bring inflation toward a "target-consistent path over the medium term" and deliver price stability to consumers.
Investors will rely on the government's GDP and employment reports to get clues on the health of the Philippine economy, said Philstocks Financial Senior Supervisor for Research Japhet Tantiangco. In a statement, Tantiangco said that the investors are wary of possible aggressive policy action by the BSP following July's accelerated inflation. However, he noted that the "robust" Q2 and 1H corporate results may still boost investors' sentiment. Stock brokerage 2TradeAsia.com said the 3-year high July inflation figure comes amid "drivers that have been volatile as of late" although global commodity prices have been declining. A "drama-free" PEZA will be the key to sustained foreign investments in economic zones in the country, said House Committee on Ways and Means Chairman Joey Sarte Salceda. In an interview, Salceda said that the ongoing leadership dispute in the agency might make investors think that "our investment regime is overly politicized and therefore risky." The "dispute" Salceda is referring to is the competing claims to the PEZA leadership. To solve this, Salceda is urging President Marcos Jr. to appoint a new Director-General as soon as possible.
The search for better-paying jobs remains the critical driver of resignation in the Philippines, followed by career growth and flexibility. In a study released by multinational professional services firm Ernst & Young (EY), 41% of respondents said they would likely quit their jobs in the next 12 months. Of those already planning their resignation, 49% stated that a salary increase is their primary objective, while 33% are looking for career growth. EY Global People Advisory Services deputy leader and Workforce Advisory leader Liz Fealy said that this survey shows that employees feel more empowered to leave jobs if their expectations are not met.
The grass is not always greener…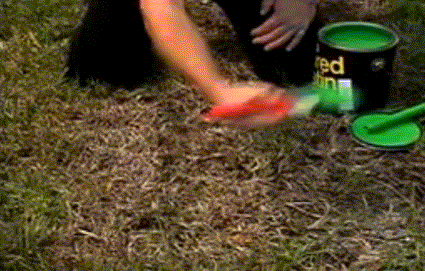 Thursday, August 11, 2022
NEWS THIS WEEK
10 August 2022
09 August 2022
08 August 2022
05 August 2022
04 August 2022
Read more Inside Outsourcing Newsletters here: