Welcome to Inside Outsourcing: The Outsourcing Week in Review
THE WEEK IN REVIEW
Revenues for the global Contact Center-as-a-Service (CCaaS) market is projected to reach  $15.6 billion by 2027, growing at a compound annual growth rate (CAGR) of 126% from its current value of $4.9 billion. Multinational IT firm Juniper Networks said that comprehensive subscription-based models, advanced analytics capabilities, AI-enabled chatbots, and personalized video solutions will drive growth in the market. In its report, Juniper is also expecting social media platforms to become an essential tool for customer communication suggesting that CCaaS vendors need to add support for social media platforms into their solutions. Moreover, offering omnichannel functionality could also help vendors strengthen their product portfolios, thereby achieving the success of the Communications Platforms-as-a-Service (CPaaS) ecosystem.
At the same time, the call center AI market, which was valued at US$1.35 Billion in 2021, is expected to reach US$8.11 Billion by 2030 with a CAGR of 26.62%. According to a report by ​​Verified Market Research, organizations are starting to embrace artificial intelligence (AI) in their customer service function to enhance customer experience and engagement. In response, several organizations are investing heavily in AI and machine learning technologies to improve user experience and remain competitive in an ever-changing market environment. Bots, predictive and prescriptive models, speech recognition, search engine optimization, image identification, and text recognition are just a few sectors where AI-enabled solutions have widespread adoption.
Moldova is becoming the latest hotspot for IT outsourcing as its tech exports reached nearly $350 million last year. Economy Minister Sergiu Gaibu said that the IT Park Moldova is one of the main reasons behind the industry's fast growth, contributing 85% to the industry. The country' status as a candidate for the European Union (EU) also helps open up new export opportunities and increases orders in the local market. Meanwhile, Morocco is keen on becoming India's IT outsourcing hub for its Europe and African markets. According to the country's Minister for Digital Transition and Administrative Reform Ghita Mezzour, Morocco presents an excellent opportunity for the South Asian nation due to its political stability and trade pacts with several EU and Asian states. This partnership is also set to create jobs in the North African country. Just recently, HCL Technologies — one of India's biggest firms — signed an MoU to establish a presence in Morocco and invest in its outsourcing sector.
The Reserve Bank of India (RBI) released its Master Direction draft that contains regulations on managing related concentration risk, periodic risk assessments, and outsourcing IT services to foreign service providers. The risk management framework was released as regulators worldwide focus on strengthening operational resilience in the financial sector. Commenting on the directives, Wayne Scott, Regulatory Compliance Solutions Lead at IT firm NCC Group, said that the risks facing financial services are ever-evolving, and this requires sound risk management to ensure business continuity in case of data breaches. Scott added that RBI's finalized Master Direction will be key to ensure that the 'Resilience by Design' approach is reflected in guidelines to financial services firms. Jumping to South America, Peru is implementing new penalties that limit outsourcing for local companies. According to the Ministry of Labor and Employment Promotion (MTPE), companies that will outsource their core businesses, extend the use of labor outsourcing outside of the main activities, as well as those who will utilize outsourcing as a simple provision of personnel will be given a S/ 241,638 (US$63,033) fine. Moreover, employers who will terminate their displaced contract workers in exchange for outsourced staff will be sanctioned with S/ 241,638 ((US$63,033). Lastly, companies who will breach the contracts of their outsourced employees and not inform said workers of any change in their organization would be given a S / 120,152 (US$31,342) fine.
A sad state of affairs for Peru's free market efforts.
A major tech hub recently opened in Tijuana, Mexico. The facility — built by binational software firm iTjuana (ITJ) in the Mexico–United States border — aims to attract American firms and tech professionals. According to ITJ, the tech park will stimulate "innovation" activity and provide US companies with trained tech professionals from the Mexican nearshoring state of Baja California. Similarly, Colombia also recently welcomed CX technology and services provider TTEC Holdings to its shores. With its first-ever delivery center in the country, TTEC will begin servicing a major US telecommunications firm in Bogota which will, in turn, create hundreds of jobs locally. TTEC Engage CEO Shelly Swanback said that its new South American facility will allows the company to deliver near and offshore outsourcing solutions that will drive greater value for their clients.
EisnerAmper will start offering outsourced IT services to its clients. EisnerAmper Vice Chair of Services Christopher Loiacono said that most of their customer base are increasingly looking for outsourcing functions "to save on costs and turn their attention to growing their businesses." The US-based accounting firm added that this move will allow them to add IT to its "comprehensive toolbox of outsourced services" that includes cybersecurity assessments, software development, website security, disaster recovery plans, managed technology services, and custom staff augmentation.
Teleperformance China bagged the Great Place to Work® award for the fifth consecutive year. The certification, according to the France-based firm, helped set a high benchmark for the Business Process Outsourcing (BPO) industry companies in China, as well as firms operating in all other industries. Teleperformance China Executive Chairman Joseph Wai said that this recognition confirms the organization's determination to continue to build a more trustworthy, fair, friendly, and enterprising workplace for their employees worldwide.
Around 300,000 jobs are expected to be opened in India's Information Technology and Business Process Management (IT-BPM) industry by March 2023. According to a report by specialized staffing firm TeamLease Digital, the IT-BPM workforce could grow seven per cent in FY2023, with the overall headcount increasing to 5.45 million. Additionally, the demand for digital skills is predicted to grow by 8.4% by the end of this fiscal year, with 15 digital skills pulling on the demand. TeamLease Digital Chief Operating Officer Sunil C noted that IT-BPM continues to be a "sunshine industry" as it employs about 3.9 million people and contributes over eight per cent to the country's economy. Speaking of jobs, the Colombian government will implement a new immigration law starting October 20 to attract foreign talents. Introducing new types of visas — such as the Digital Nomad Visa and Internationalization Promotion Visa — the country aims to engage with people working for a foreign company or investors who plan to launch a digital startup. The visas will be valid for two years and can be extended for another two years.
More than half (57%) of workers in the United Kingdom (UK) are looking to extend their holidays and work abroad for the rest of the year. According to a study by flexible workspace operator IWG, the majority of UK employees plan to work from anywhere this year as hybrid working is opening new employment opportunities for job applicants. About 76% of surveyed respondents said improved work-life balance was the most common benefit of working from anywhere. IWG Founder and CEO Mark Dixon said that the trend of flexible and hybrid working would "accelerate further" as companies shift their work models to increase their attractiveness as an employer. North American employers, meanwhile, are changing their work and reward programs to attract, retain and engage workers. Global advisory, broking, and solutions provider WTW said that more companies are aiming to pay higher salaries, give increases at more frequent intervals, enhance workplace flexibility, and boost training opportunities. WTW North America leader, Work, Rewards and Careers Lesli Jennings said that employers are leaving no stones unturned in their battle to find and keep talent. In its recent Mid-year Compensation Survey, WTW found that 66% of employers have increased hiring activity since the beginning of the year.
The Sri Lanka Association of Software Services Companies (SLASSCOM) is urging its member companies to adopt Environmental, Social, and Governance (ESG) initiatives. According to the IT-BPM industry body, this move will help boost their business value and pitch their business easier to large enterprises. Leading the charge on SLASSCOM's call is IT firm Virtusa Corporation. According to Virtusa Senior VP Denver De Zylva, the company has already shown audited reductions in their GHG emissions per employee by 78% and reduced energy consumption by 46% over a seven-year period.
Just what the planet needs!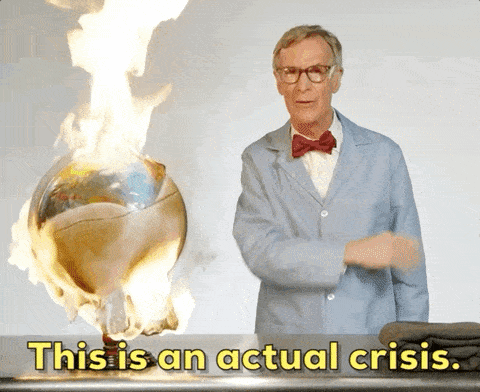 Tuesday, August 23, 2022
NEWS THIS WEEK
22 August 2022
19 August 2022
18 August 2022
17 August 2022
16 August 2022
Read more Inside Outsourcing Newsletters here: