Drive sales and profits with suggestive selling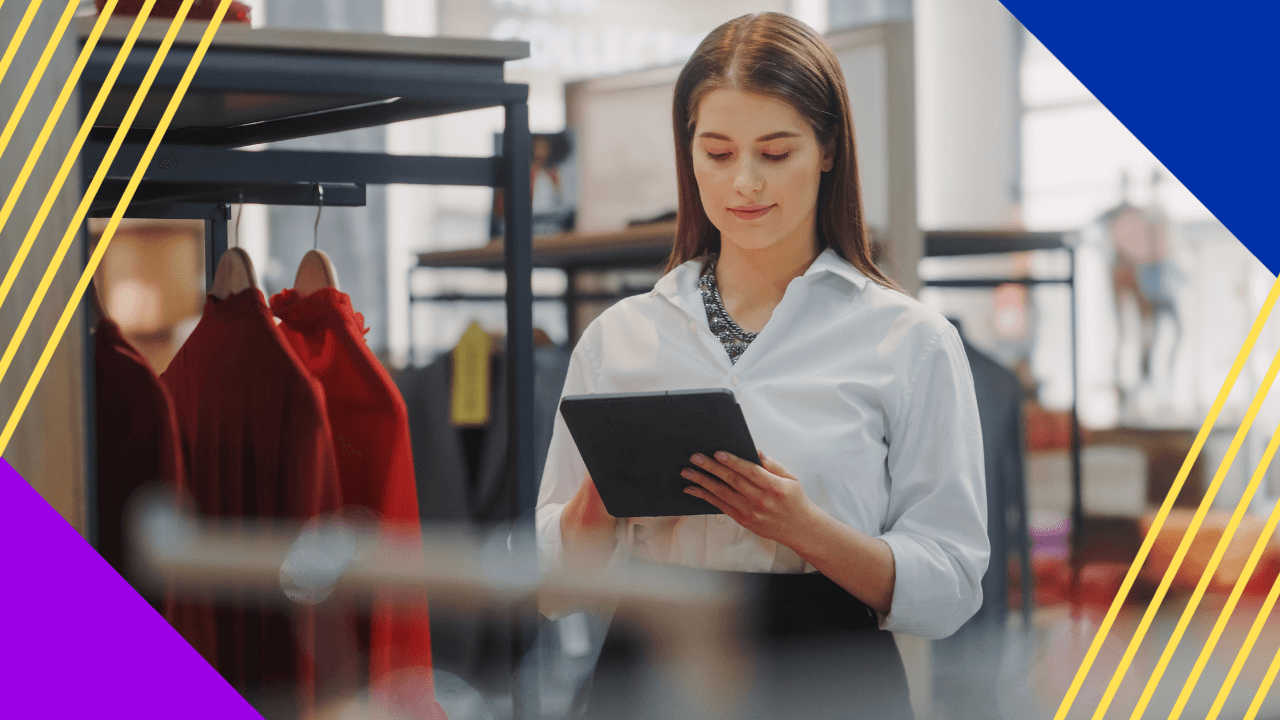 A little nudge in the right direction can make all the difference when selling something.
With suggestive selling, you can significantly boost your sales and profits without being pushy or aggressive.
According to Sumo, a form of suggestive selling increases a business' average revenue by 10% to 30%. It also found that 70% to 95% of a business's profit comes from upsells and renewals.
This proves how much building a customer base is vital. Plus, it showcases why sales reps and businesses should be searching for ways to drive the value of each sale.
Read on to explore the tactic of suggestive selling and discover why it's crucial. This article will discuss effective suggestive selling techniques, highlight what to avoid, and consider when to start using it for your business.
What is suggestive selling?
Suggestive selling (aka upselling or add-on selling) is a sales technique where a business recommends additional products or services to a customer. These recommendations are based on a buyer's current purchase or interests.
Basically, suggestive selling involves gently recommending or upselling complementary items.
The goal is to enhance the customer's shopping experience, provide value, and increase the overall transaction value.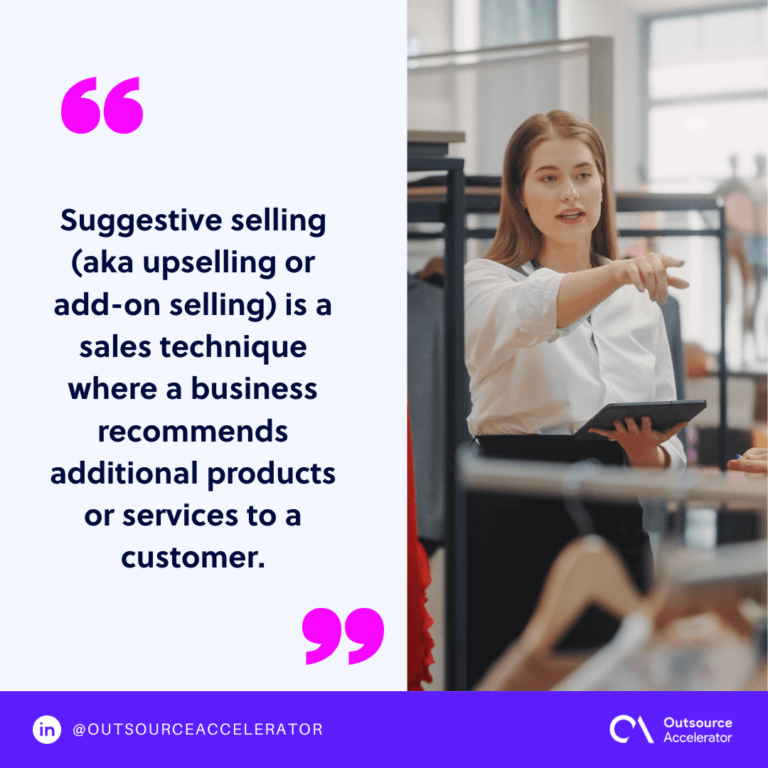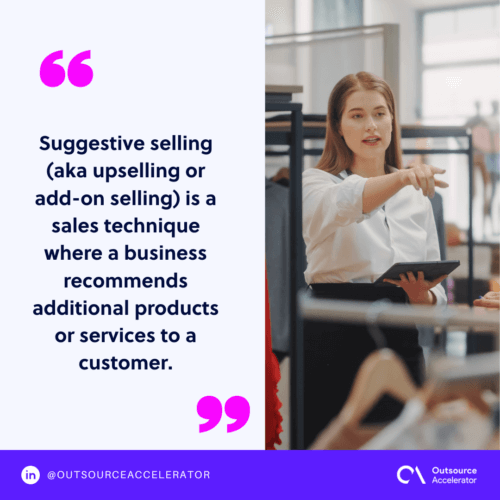 Why is suggestive selling important?
Implementing suggestive selling techniques can significantly impact your business's bottom line. Here are key reasons why upselling is important:

Boosts average transaction value
By suggesting additional items or upgrades, you increase the average amount spent by each customer. For example, a fast-food restaurant may offer to upsize a meal or add a dessert, resulting in higher revenue per transaction.
Increases repeat sales
Upselling or add-on selling can enhance customer satisfaction and create personalized experiences. When customers feel understood and valued, they are more likely to be loyal and return to your business in the future.
Enhanced customer experience
Suggestive selling caters to the customer's needs and preferences when done right. This makes the shopping experience more satisfying.
It shows that you understand their requirements and are eager to assist.
Maximizes profit margins
Many businesses have low-margin or "loss leader" products. Add-on selling allows you to complement these products with higher-margin items.
As a result, it helps increase your overall profitability.
Competitive edge
In a competitive market, suggestive selling can set your business apart. It showcases your expertise and commitment to meeting customer needs.
6 effective suggestive selling techniques
To make the most of suggestive selling, it's essential to use effective techniques. Here are a few strategies to implement:
1. Know your products or services
Familiarize yourself with all the products or services your business offers. This includes being aware of their features, benefits, and how they complement each other.
This knowledge will allow you to make relevant suggestions to customers.

2. Understand your customers
Listen attentively to your customers and ask questions to understand their needs and preferences. This information will help you tailor your suggestions to their specific desires, making them more likely to accept your recommendations.
3. Use persuasive language
Craft your suggestions in a way that highlights the benefits the customer will receive.
For example, instead of simply saying, "Would you like fries with that?" you could say, "Our crispy golden fries are the perfect complement to your meal. Would you like to add them for just a small extra charge?"
4. Couple products
Suggest items that naturally go together or complement each other. For instance, suggest compatible lenses or accessories if a customer buys a camera.
5. Offer upgrades
If a buyer is considering a basic product version, suggest an upgraded or premium version that offers extra features or benefits.
For example, a technology store could recommend a laptop with more memory or a faster processor.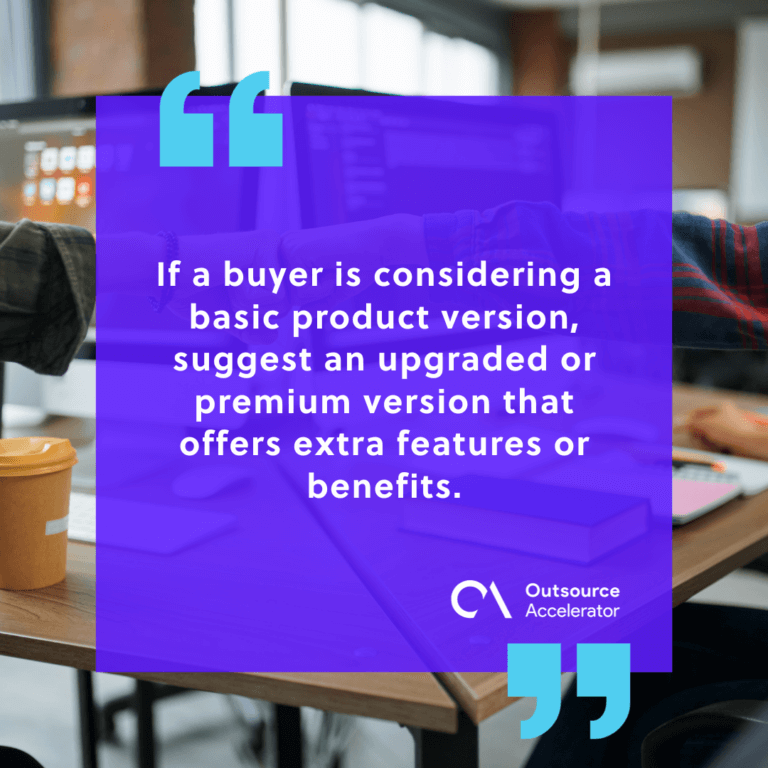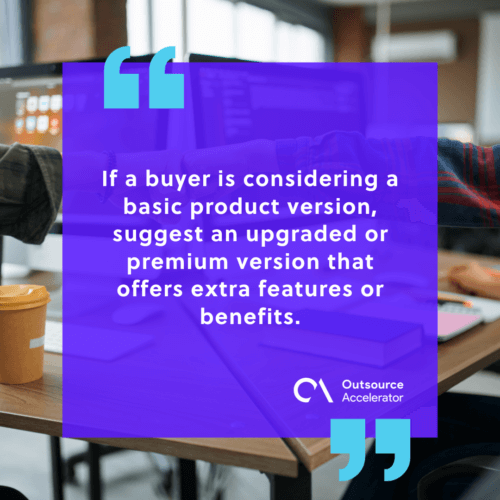 6. Offer bundle deals
Offer bundle deals or packages at a discounted rate. This encourages customers to buy related items together.
Things to avoid when carrying out suggestive selling
While suggestive selling can be a powerful tool, it's important to avoid certain pitfalls that may hinder its effectiveness. 
Here are a few things to keep clear off:
Pushiness

. Avoid being overly pushy or aggressive. Respect the customer's decisions, and don't pressure them into purchasing additional items.

Ignoring cues

. Pay attention to non-verbal cues and verbal responses from the customer. If they seem uninterested or decline, don't persist.

Overloading choices

. Don't overwhelm a buyer with too many suggestions. Keep it simple and focused on their primary purchase.

Misleading recommendations

. Ensure that the suggested products or services genuinely add value and meet the customer's needs. Misleading recommendations can erode trust.

Timing

. Upsell at an appropriate moment during the

customer's journey

. It is ideal to do so after they've made their main selection.
When to start suggestive selling for your business
Suggestive selling can be beneficial for businesses of all sizes and industries. It's never too early or too late to implement this sales technique.
Here are a few situations when you should consider adding this sales tactic to your business strategy:
New product launch

. When launching a new product, suggestive selling can help raise awareness and encourage customers to try it alongside regular purchases.

Upselling opportunities

. Identify scenarios within your business where customers can benefit from upgrades or additional products.

Cross-selling possibilities

. Suggestive selling can encourage customers to explore different offerings if your business offers multiple products or services.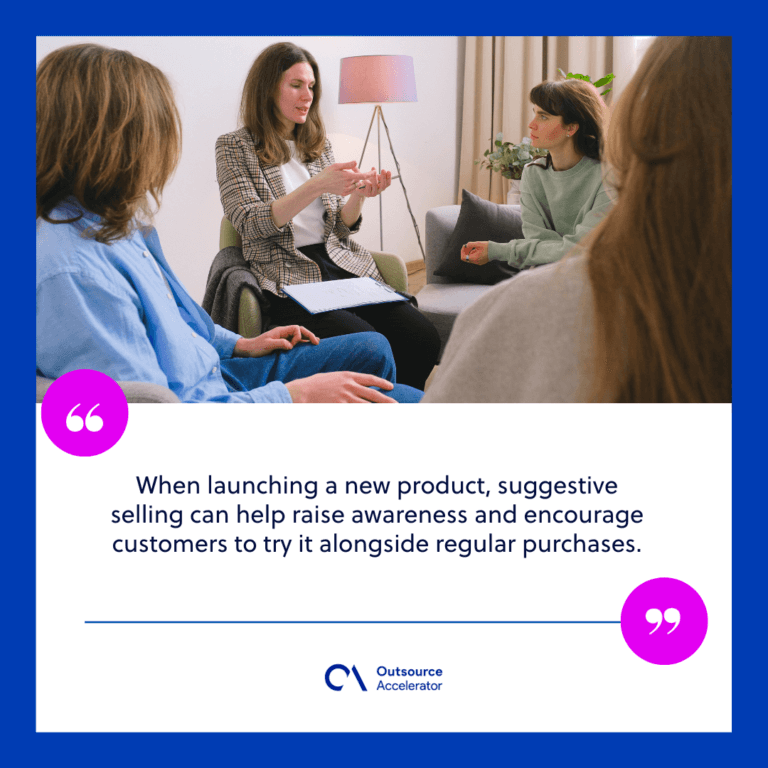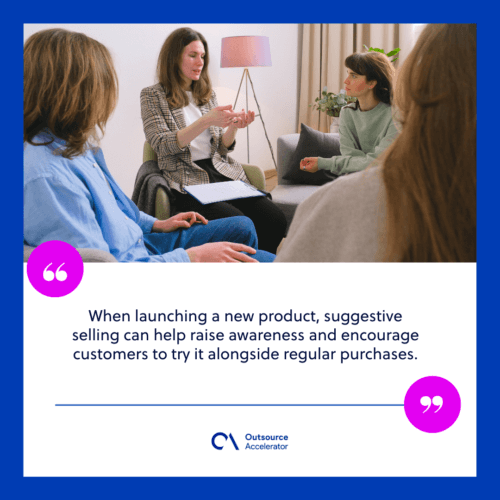 Upselling or add-on selling is valuable for increasing sales and profits while providing enhanced customer experiences.
By understanding what it is, why it's important, and how to execute it effectively, you can set your business on the path to success.
Remember, suggestive selling is not about pressuring customers but guiding them toward choices that benefit them and your business.
Whether you run a brick-and-mortar store or an online platform, it's time to start incorporating suggestive selling into your sales strategy.