Why should your business shift to a strategic information system?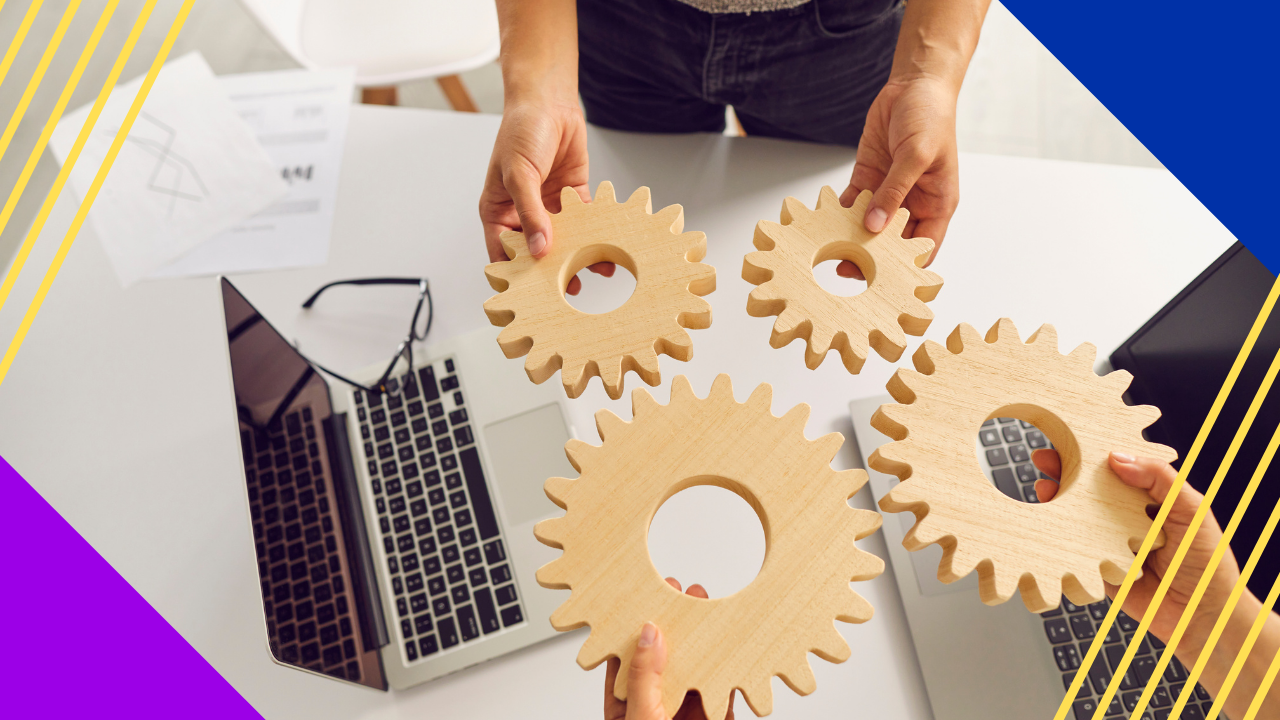 Businesses of all forms and across industries are becoming increasingly reliant on information systems in reaching greater heights. 
But what exactly is the relevance of a strategic information system in boosting your competitive advantage over others? More so, how can your organization use strategic information to its advantage? Let's find out! 
What is a strategic information system? 
A strategic information system (SIS) is composed of information systems tailored according to an organization's business initiative. The essential features of an SIS are as follows: 
Data security

Data integrity

Information security
A strategic information system is one form of a business information system (BIS). It has a systematic approach to gathering, collecting, storing, retrieving various data, and integrating them with other systems.  
Strategic information helps your teams concentrate on your visions and organizational transformation, ultimately enhancing employees' efficiency and productivity. It gives you valuable information concerning your business status, including insights into your organization's present and future environment. 
Lastly, as a management system, a strategic information system supports your team in defining your goals and in organizing your plans. It is concerned with the overall management of information systems, from planning to implementation.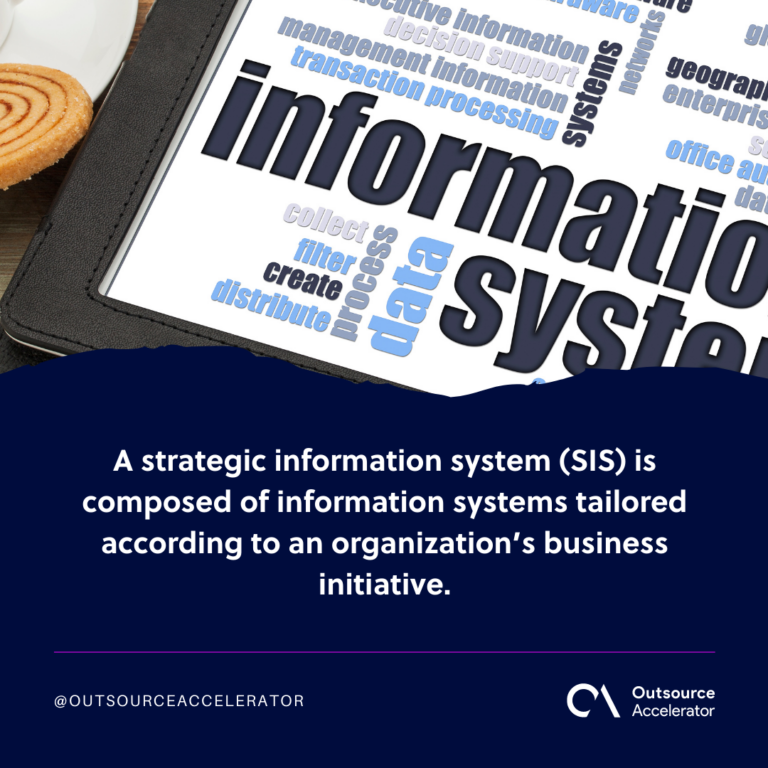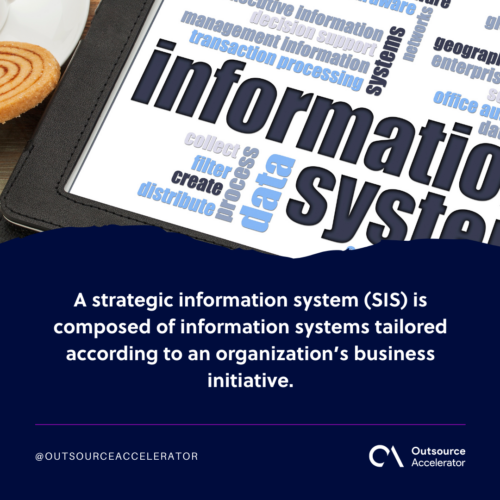 Significance of a strategic information system to your business
A strategic information system helps you respond to the ever-changing trends in the corporate world. You can use it as a reference in formulating your business strategies and in making important decisions for your company. 
An SIS helps you monitor and store information about your company and employees' overall performance. It can also help you identify which products or services to offer at a lower price, and that is within the market demands. 
Note that in developing a strategic information system, you should have a long-term vision, including concrete goals and objectives. You should also identify the steps you need to achieve your goals and deal with specific organizational issues. 
Types of strategic information systems
There are mainly two classifications of strategic information systems:  
Management support systems
A management support system helps managers and business leaders in managing task operation processes and effective decision-making. 
It is divided into several strategies like accounting, management, or expert information systems. 
These systems will present accurate information that can aid in your managers' setting up routines. It can also aid you and your teams in making decisions and solving issues.
Operations support systems 
The primary use of an operations support system is to give you a closer look at your operations, transactions, supply chain, and supply management. It also aids in facilitating both your internal and external communications. 
An operations support system keeps your central main database up-to-date. It is divided into three systems: 
Process control system

Enterprise collaboration system

Transaction processing system (TPS)
In this type of strategic information system, users perform the data execution. From there, all information will be processed into reports that in turn, can be utilized by various users.  
Different uses of strategic information systems
There are several uses of strategic information systems that apply to various businesses: 
Refining marketing through a strong database
Some businesses remain unaware that their existing database is a useful resource that can help boost their sales and marketing efforts. 
For example, you can use your current database to track your customers' purchases and determine certain market segments. This helps you take a step ahead n the market competition as you gain stronger databases and utilize big data. 
Lowering product costs
Strategic information systems help you reshape your business strategies and take management decisions that can help reduce your overall costs. 
They can also help you identify which products or services you can offer at a much lower cost compared to your competitors.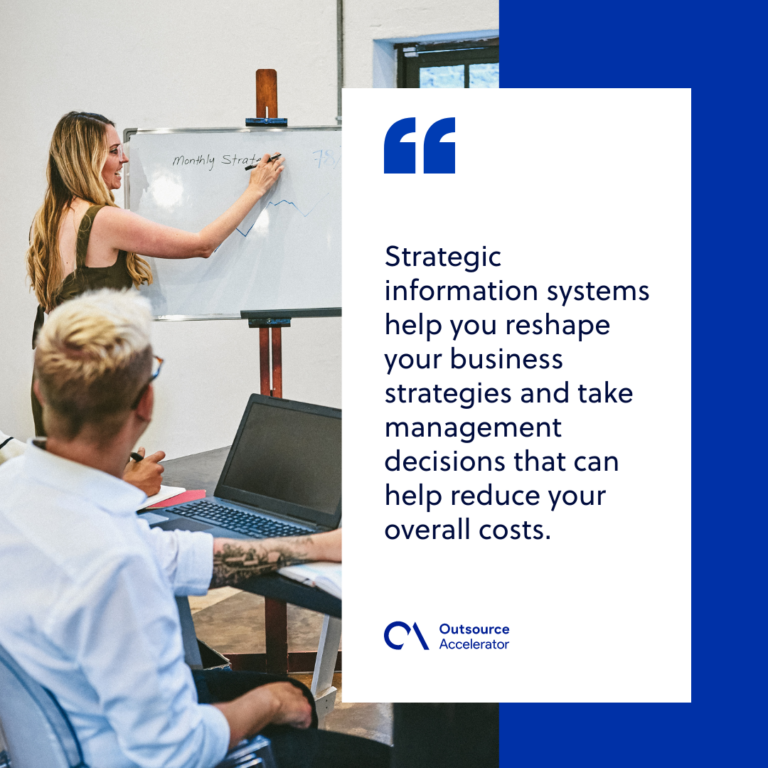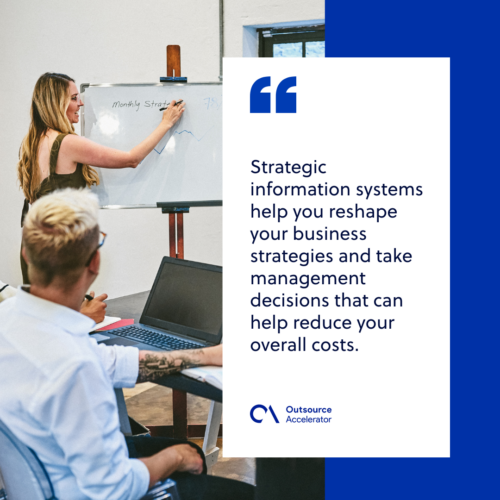 Gaining permanent customers and suppliers 
Strategic information systems help you implement effective strategies that will keep your customers and suppliers loyal to your brand. 
These strategies will make your customers hooked to your products and services, making it harder for them to switch over to what your competitors have to offer. 
Strategic information systems in a nutshell
Strategic information systems help your organization in distributing, storing, processing, and moving sets of information you receive and develop. 
A strategic information system is vital in keeping your business operations and services smooth and efficient. Designing your strategic information system should correspond to your organization's needs, structure, and strategies.
Your strategic information system should support or transform your company's overall methodologies.