5 Reasons why staff are still essential part of your company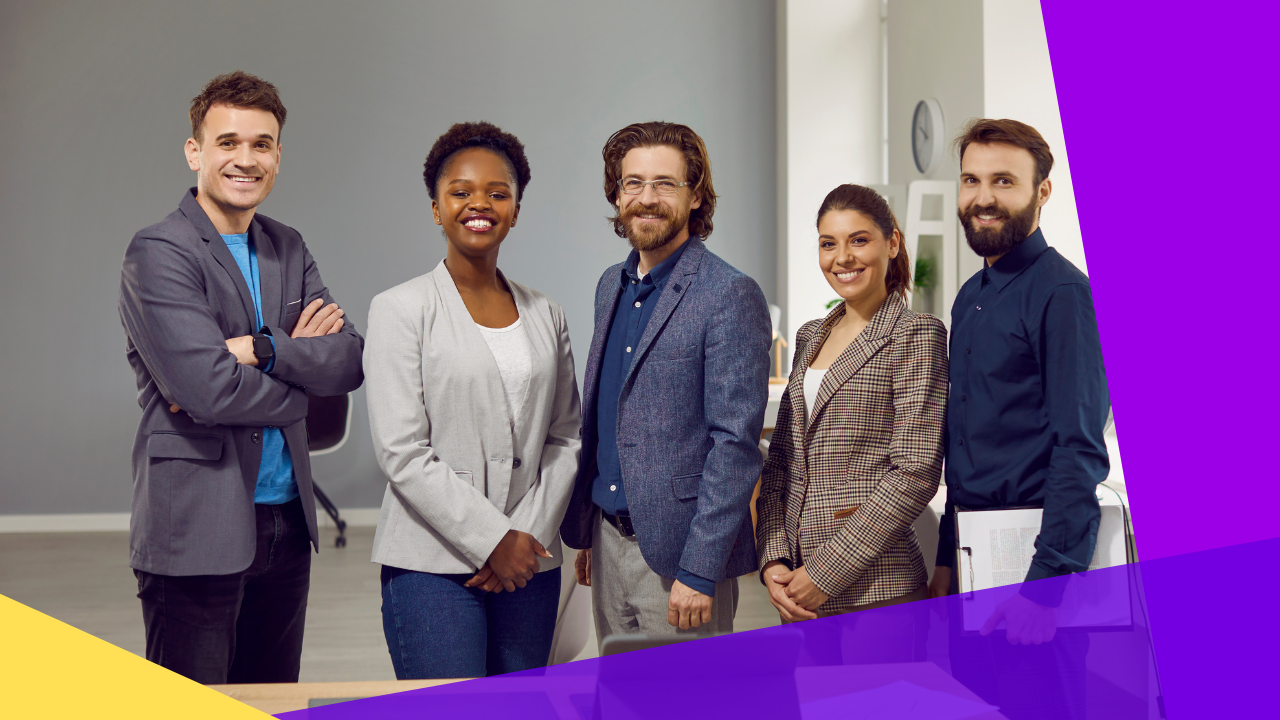 This article is a submission by Guerilla Staffing Solutions. Guerilla Staffing Solutions is a family-owned business headquartered in the Clark Freeport Zone, Philippines. It has grown to serve markets in Canada, the United Kingdom, the United States, New Zealand, and Australia.
Can your business operate without having your own staff? Is AI taking over the workplace? Can you rely solely on AI?
Admit it or not, these questions have been at the back of your mind. Over the past years, we witnessed how AI such as chat GPT, Copy AI, Bard, etc boomed and became the new trend.
While it is true that AI has been a great help to us, we cannot deny that companies still need the human touch, especially for companies that are in the line of communication or customer service industry.
To understand better, Artificial Intelligence (AI) is a software-coded heuristics designed to imitate human intelligence. This technology can replace specific human tasks, but certainly not entirely.
AI and humans have different strengths and weaknesses. AI can indeed process and analyze huge amounts of data more quickly and accurately than humans, but AI doesn't possess abilities like intuition, creativity, and emotional intelligence to solve complex problems.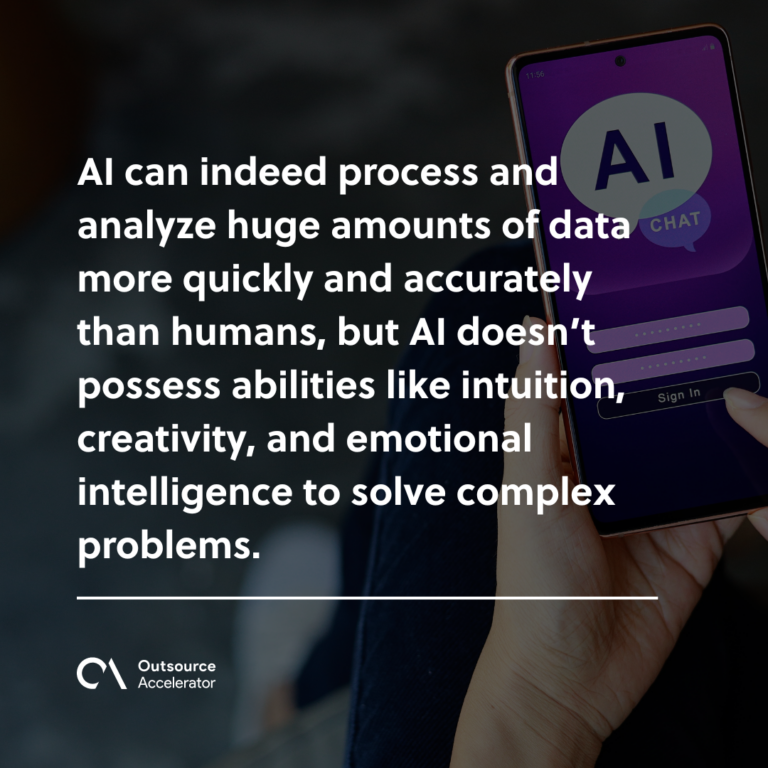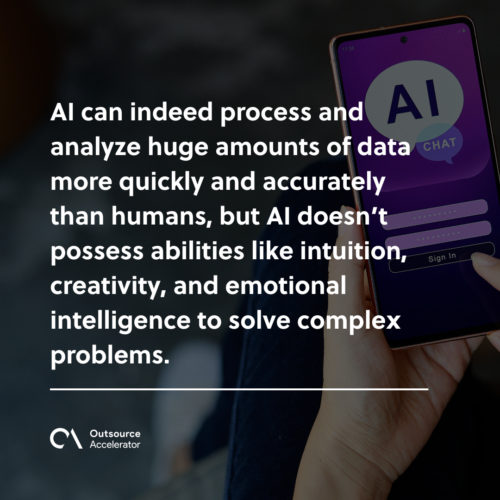 Why hiring staff is better than using AI
While AI is a great source of information and convenience, humans are still preferable to perform jobs as they can handle situations that AI can't.
Here are five reasons why hiring staff rather than relying on AI alone is more beneficial for your company.
1. Personalization
In terms of marketing, sales, and any customer service related jobs, personalization of content and messaging take center stage.
If you don't know, the only time a person can be converted as your customer is when he/she feels that his/her needs are being understood. When they receive genuine care and service that resonates with their unique needs, it creates a sense of trust and authenticity.
They feel valued and acknowledged, which increases their likelihood to go back to you more than twice.
Remember that the way you treat your customers throughout their buying journey matters too. By having your own staff handle these interactions, you enable the opportunity to establish genuine connections between you and your customers. 
Make your staff the face of your brand— representing your company and its values. Let them be the driving force behind your B2C connections and watch as your business thrives in a customer-centric environment.
2. Adaptability
As a human, everyone is born with the ability to adapt to any situation. AI, on the other hand, is only programmed in specific roles or tasks. If a particular problem arises, AI won't be able to provide the customers with the right approach they need to solve it.
However, having an in-house staff will make everything fall into place even if they are in new situations or challenges. They can think creatively and adjust their approach based on the needs of the situation.
3. Empathy
AI doesn't have emotions. It may be able to provide you with facts and figures, but it can never empathize with others. 
In roles that involve working closely with people who are facing challenges and are in difficult situations, empathy is the most cherished quality that only humans can provide.
It is the ability where one can genuinely put themselves in other people's shoes — and it goes beyond just providing information or solutions. 
4. Judgment
When faced with complex ethical dilemmas, humans use critical thinking, moral reasoning, and empathy morally to judge the situation and make informed decisions.
On the other hand, AI relies only on predefined algorithms and cannot truly understand the concept of ethics and make well-rounded ethical judgments.
In jobs that involve ethical considerations, the human touch is indeed required. The human decision-making process takes into account a multitude of factors, including personal experiences, values, and ethical considerations.
Through that factors, they can explore alternative viewpoints, weigh conflicting values, and consider the impact of the decision on all involved stakeholders.
5. Innovation
Creativity is out of the question when we're talking about human ability. They can think outside the box and come up with jaw-dropping innovations, a good example of it is AI itself. 
Humans indeed have an innate curiosity this is what fuel the desire to explore every possibility that comes their way, challenge the existing norms, and break through barriers. Humans also possess the ability to connect seemingly unrelated concepts, draw inspiration from them, and generate groundbreaking ideas. 
Moreover, human emotions, experiences, and diverse perspectives also contribute to the richness of creativity.
Turning this to your business advantage can make your business stand out from others, as they infuse the ideas with depth, authenticity, and the ability to resonate with others.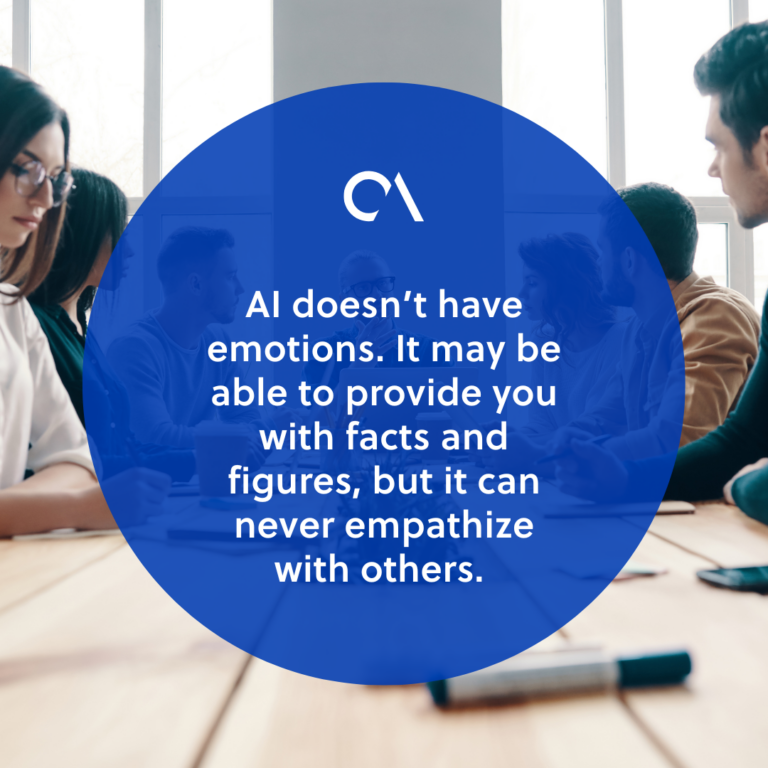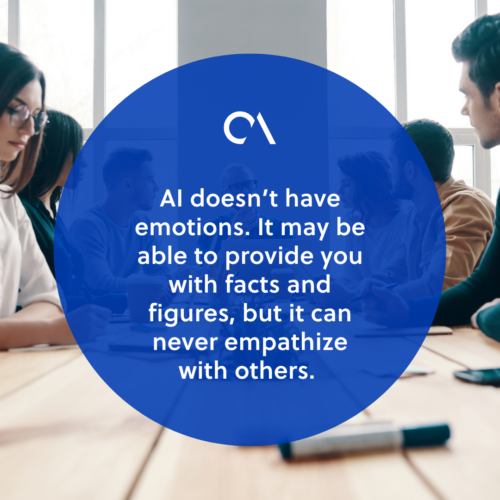 Can you rely solely on AI?
AI and humans have different strengths and also weaknesses. Indeed, having automation can make things easier and cost-effective, however relying solely on AI may not be the best approach for your company.
Remember that just because AI exists, it does not render the other superfluous. 
However, they are indeed complementary forces that, when integrated strategically, can drive remarkable results. Having both AI and your own team will in fact increase your market competitiveness.
By harnessing the power of both, you can unlock improved efficiency and strike a balance that maximizes productivity while maintaining the human touch that customers appreciate.