Social selling best practices in 2023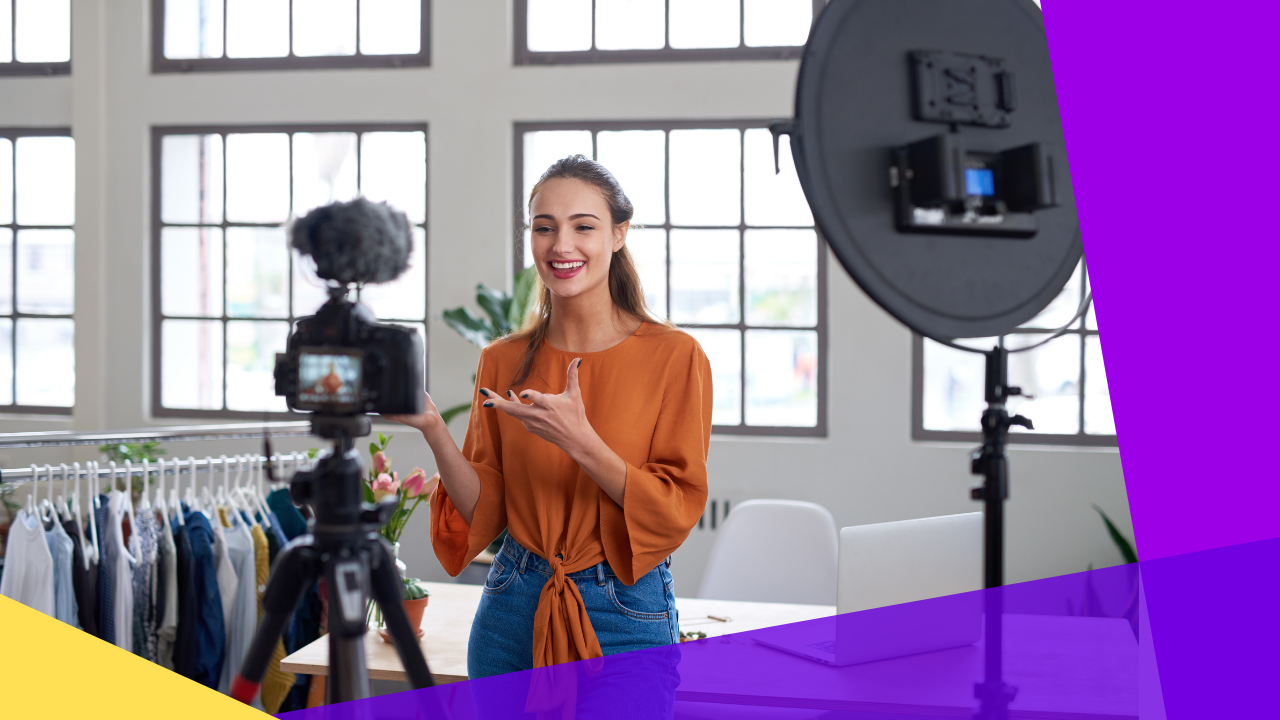 Social selling is perhaps one of the best ways to effectively communicate with your target audience.
Marketing strategists have been integrating this practice within their campaigns, allocating time and effort into developing a successful activity.
Since it has been deeply integrated into modern smarketing strategies, it's only expected that it has its own set of best practices.
Now, best practices are put into place to guide teammates and team leaders into executing the best possible steps in a process.
Defining social selling
Social selling is the process of effectively integrating the social aspect into sales activities. It's the act of developing relationships with leads and prospects.
This can mean different things as sales and marketing strategies can vary from company to company. 
Further, social selling tips can be applied as most of them are generalized and developed to be as inclusive as possible.
While some strategies are more subtle than others, marketing strategists still have to ensure that they adhere to the best practices.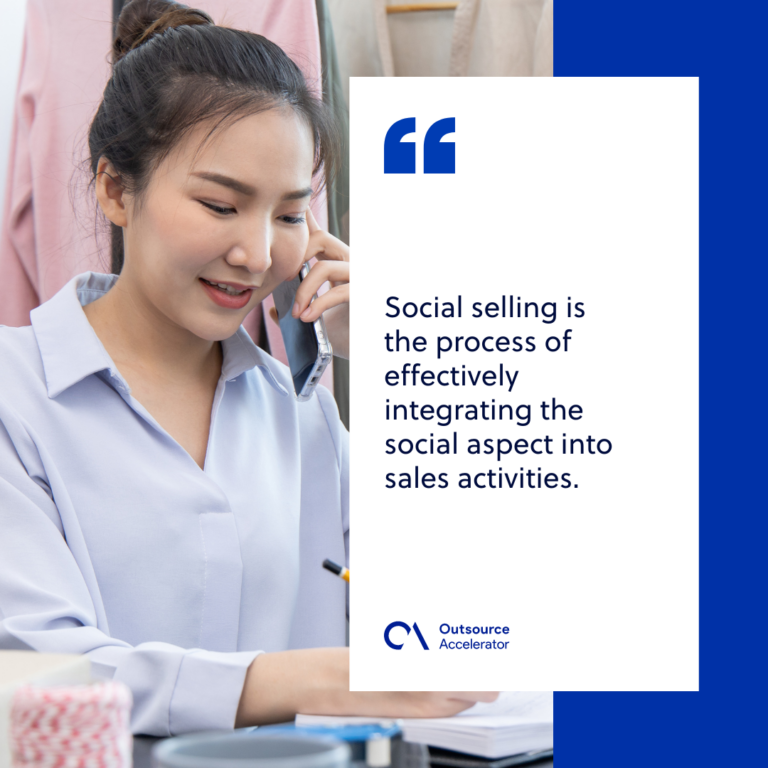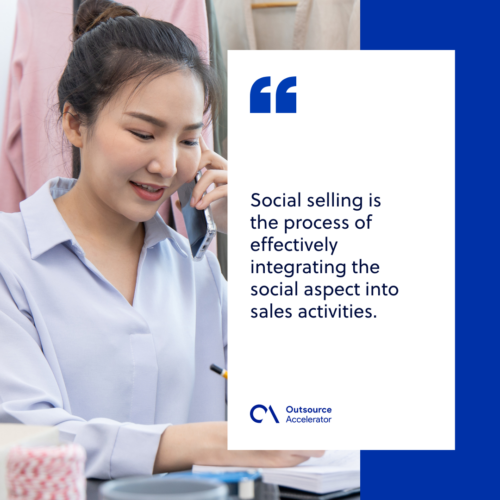 Is social selling a marketing strategy?
It's considered a modern marketing strategy. Some companies have adopted the sales/marketing model along with this one as well—making their smarketing department even stronger.
What makes the practice different from other marketing strategies is that it's a lot more "natural" in nature.
Developing meaningful relationships with consumers and clients alike makes up for a good reputation for a company.
Keep in mind that businesses must have a good reputation in order to be on the "good side" of consumers and clients. Not to mention that this affects customer retention as well.
Using social media for sales
Ever since companies learned how to optimize their social media pages to push out their sales and marketing efforts, various strategies have been developed.
From creating specific social media content to connecting with consumers over trends, social media marketing (SMM) has come a long way. And it certainly won't stop there.
Using social media for sales is a brilliant way to connect with people as most of them have social networking accounts.
#1 Brand awareness
This best practice thrives on the concept of people knowing the brand and its benefits.
Brand awareness, along with brand familiarity, will affect any and every strategy that the department has.
For instance, if people aren't familiar with the brand, how are they supposed to interact with the company socially?
Another plausible and more acceptable situation is people are aware of the brand and they welcome the brand's effort to connect further.
#2 Market a solution
Some companies already have this marketing strategy mastered and developed.
Instead of marketing a product or a service, they dress it up as a solution to further connect with their audiences.
For instance, a lead generation company markets its services as a solution to businesses who are lacking quality leads. By marketing the service as a solution, consumers and clients are more likely to connect with the brand on a more personal level.
And social selling is all about that.
#3 Humanizing the brand
While some companies are keeping their exclusive look for their more expensive products, some opt to be more accessible to the general public.
Most people look for brands that resonate with them, be it for tech companies or household brands.
Humanizing the image of the company is a tactic for the fact that it aims to connect more with the audience.
#4 Measuring metrics
Measuring metrics such as lead-to-sales, inbound connections, and content engagement are important to a business that wants to implement a more organic approach. 
It is especially important to measure content engagement metrics, as it's imperative to push out materials (be it on social media, billboard ads, or web banners) that are highly interactive and encourage the audience to participate.
#5 Recognizing efforts
Staff recognition is an integral part of any successful company. Acknowledging the effort and time spent by the teammates executing various strategies is a good practice to have.
By doing so, the morale, overall mood, and productivity of the people involved.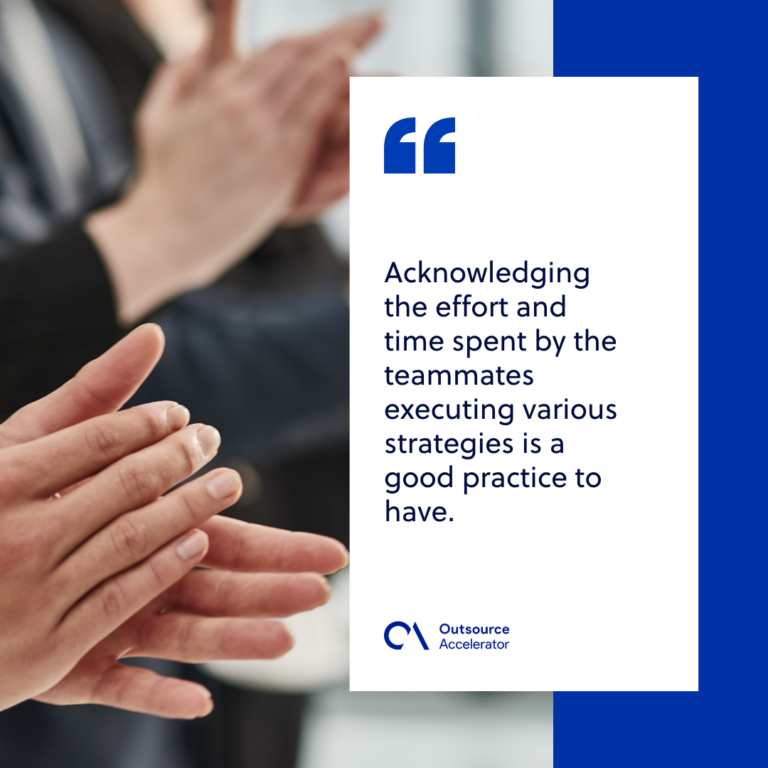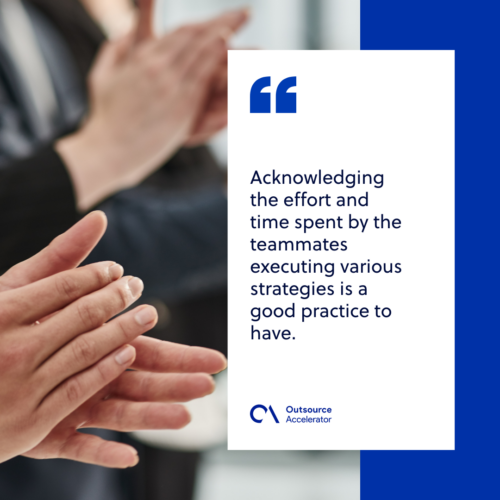 #6 Understanding problem areas
Not all strategies will be successful and flawless. 
Understanding problem areas and tending to them will allow the team to come up with a solution before the problem comes close to fruition.
How social selling is used in our daily lives
By now, you should have a basic idea of how the practice works. 
As a consumer, when companies connect with you organically, it's because they want you to stay loyal to their brands, services, and products especially if they have the means to provide a wide range of choices.
Whether we see it as subtle and sincere or as another marketing ploy, selling socially is deeply ingrained in our lives. Without it, consumers won't be inclined to connect with brands and companies organically.