Is getting a small business VOIP system worth it?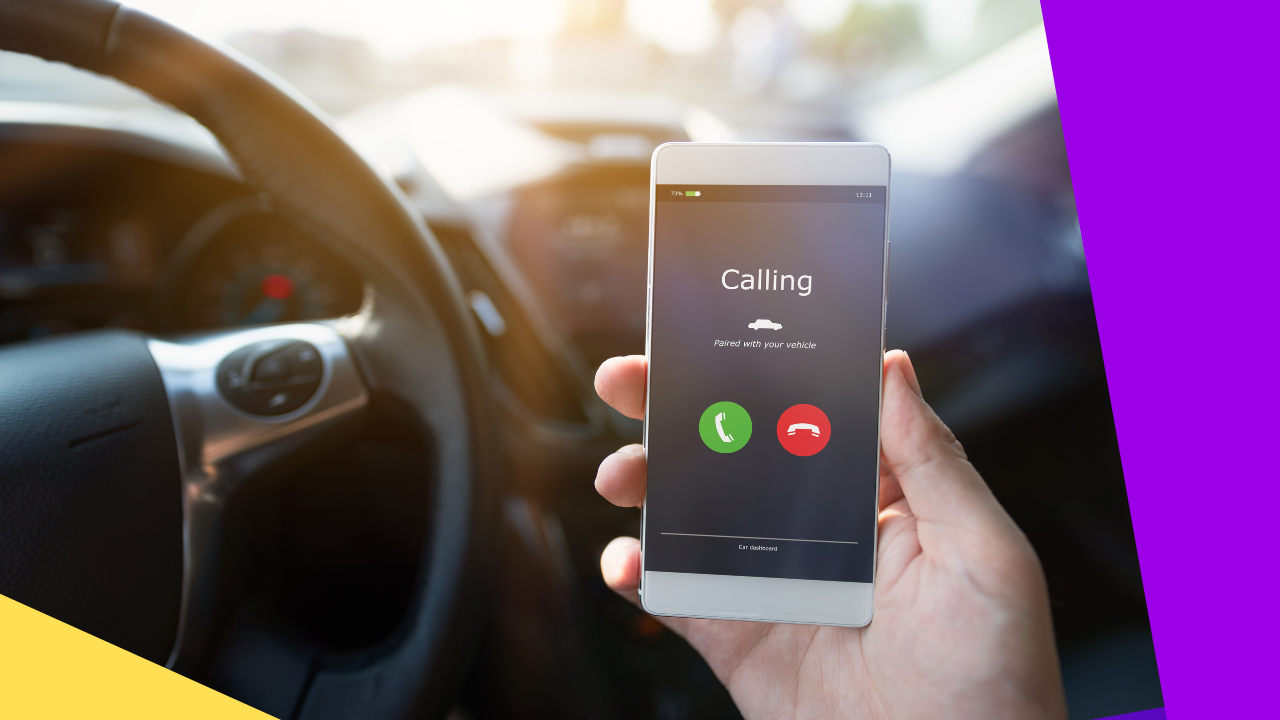 Is getting a small business VOIP system worth it
Business scaling is difficult to achieve. It requires much effort, time, and resources to make it happen. This is especially true for small businesses that compete with other enterprises, both big and small. 
Finding the right technology to support company operations at the minimum cost and staffing is desirable. Managing operations becomes much easier, and marketing strategies are easier to implement.  
Increasing efficiency and cost-savings, the small business VOIP system presents a new opportunity for small companies to scale. 
It comes in different costs and arrangements, which can be tailor-fitted based on the needs and means available to owners. At the same time, it is entirely online, which provides a better opportunity for small businesses to secure more clients across multiple platforms. 
To better understand small business VOIP systems, this article will elucidate their nature, pros and cons, and the suitable system for small business companies. 
What is a VOIP?
A Voice over Internet Protocol (VoIP) system is a communication technology that facilitates voice calls through the internet instead of conventional analog telephone lines. 
VoIP is considered innovative as local, mobile, international, and long-distance calls are possible as long as a broadband internet connection is available. 
Not all VoIP service providers support calls through other systems. This feature depends on the contract between the customer and the service provider. 
Since VoIP systems work through the internet, smartphones and computers are their primary means of communication. In some cases, service providers require a separate phone or even allow the use of traditional telephones connected to a VoIP adapter.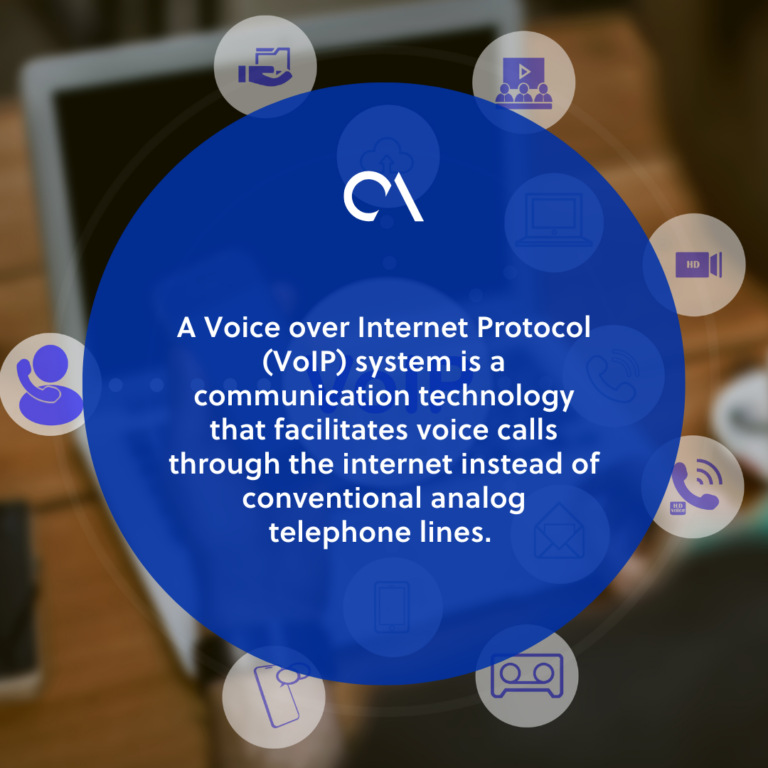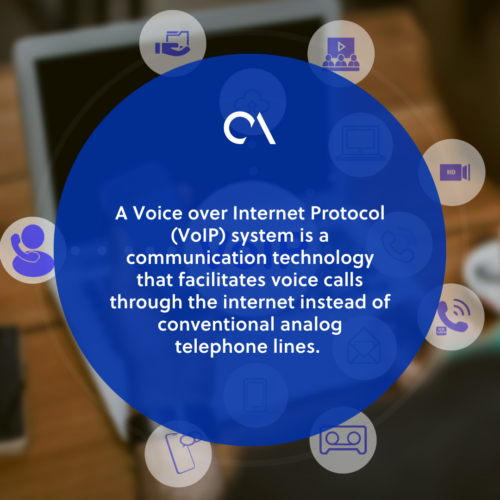 Setting up VOIP systems in small businesses
VoIP systems operate by converting the conversation through phones into digital signals. Similar to analog telephones work, the voice is processed to regular telephone frequency waves, which recipients receive and process.
The transformation of the voice to digital signals, which are coursed through the internet, distinguishes VoIP services. This makes international and long-distance communication possible and a lot cheaper.
BPOs and call center companies use this technology to process their calls. As long as an internet connection is present, calls can be made and received anywhere and anytime worldwide.
Advantages and disadvantages of a small business VoIP system
Indeed, the VoIP system enables companies to scale a whole lot better, get more clients anywhere and anytime, and improve the connectivity to clients.
But what are the direct concrete benefits it has for small enterprises? Below is a list of the most common advantages and disadvantages of VoIP systems for small companies.
Advantages
Flexibility and scalability 
Logging into the VoIP system is not a problem as long as an internet connection is present. All services, data, and products are accessible, along with incoming and outgoing calls.
This is a massive opportunity for companies operating remotely to manage transactions conveniently at each worker's locale. The contact number does not change even when operating in multiple locations simultaneously. 
Getting new clients on board is hassle-free since they only need login credentials to access the products and services. 
Better tracking and monitoring
With lesser paper trails, business transactions are all online. This makes it convenient to backtrack deals and pull out records within seconds. 
No concerns and requests will be left out since the small business VoIP system supports better tracking of activities. 
Improved customer service 
Being connected to the internet 24/7 allows faster and more efficient addressing of client requests and queries. 
This creates a positive customer experience which drives loyalty from customers locally or abroad.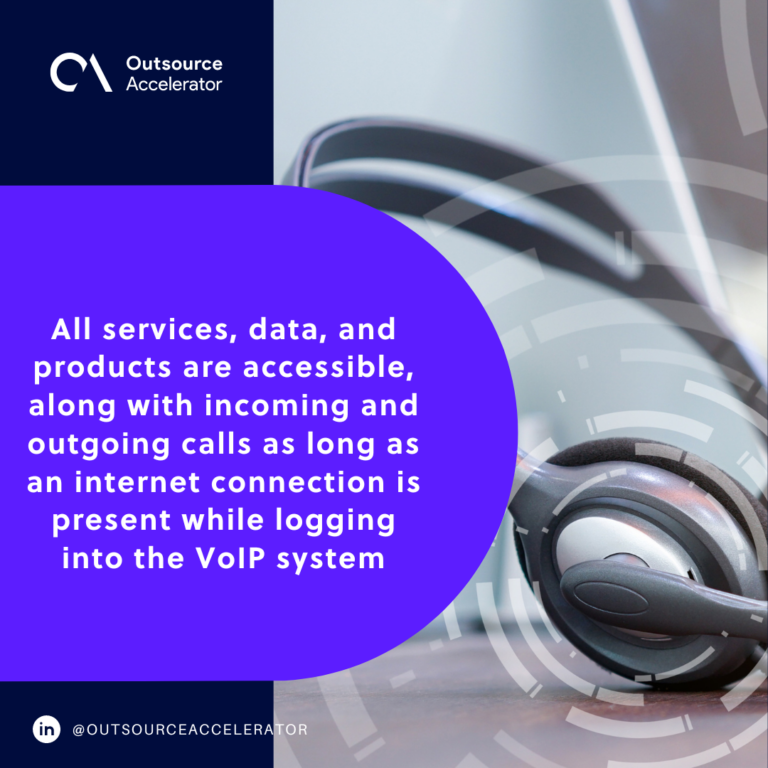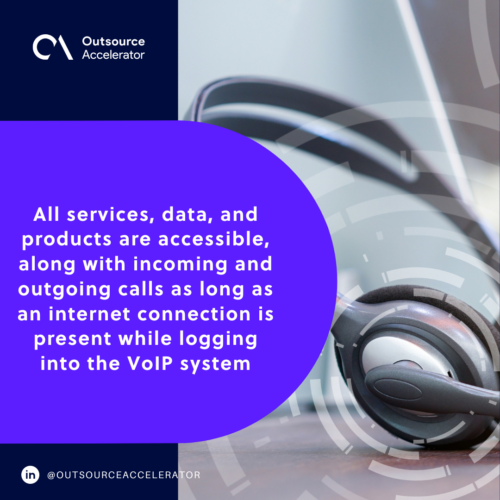 Disadvantages
Internet connection matters
One of the huge drawbacks of being online-reliant is that connection and speed affect the performance of the call. 
A glitchy connection will cause misunderstanding and slower resolution of issues. Not to mention the risk of being cut in the middle of the conversation. 
Due to this, upgrades will be necessary, adding to the business's annual costs. Finding the perfect internet provider is essential to ensure a smooth flow of transactions.  
VoIP systems are device-dependent
In case of loss, theft, or untimely repairs, accessing the system can be challenging.
Some service providers have designated phones they issue to their customers. If the unit is lost, a replacement will be provided after a report is given. The replacement may take a few days, depending on device availability. 
Interoperability is an issue
Some service providers do not support transactions or calls made through other VoIP channels. This interoperability issue raises productivity concerns as the client needs to adjust to reach the company. 
Interoperability can be addressed by clarifying in the service contract that lines should be open to all.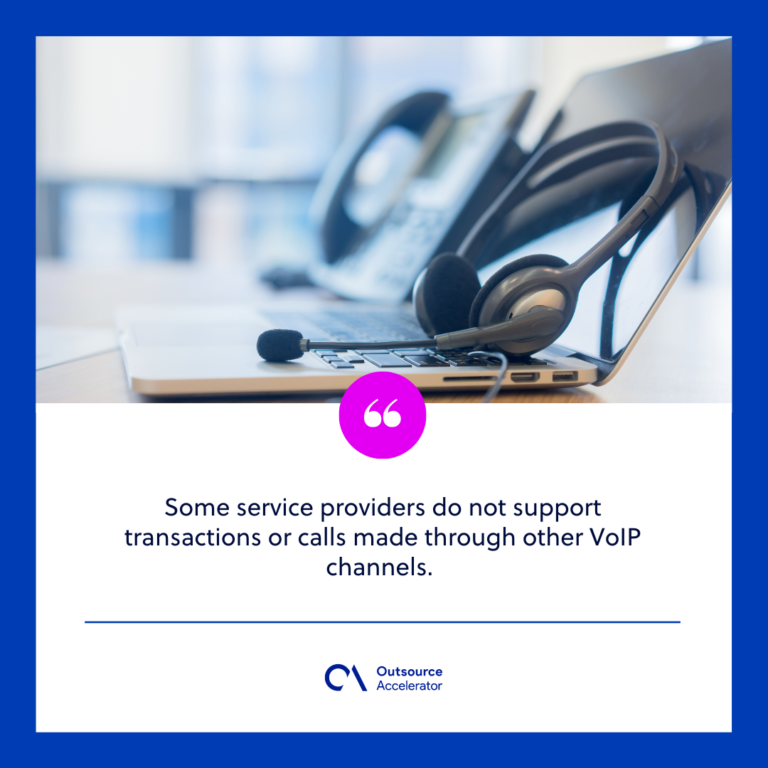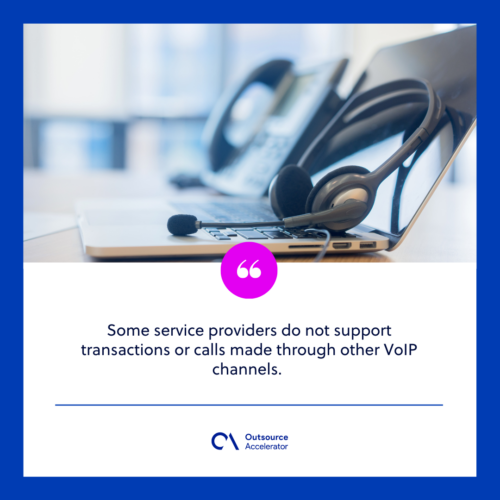 Best small business VoIP system
In searching for the best small business VoIP system, the following characteristics must be present:
A centralized platform for managing correspondence and customer interactions. 

Reasonable pricing for services and products

Advanced telecommunications technology

Strong integration capability 

Customizable features, depending on the needs of small businesses. 
The following are some of the best small business VoIP system service providers in the market.
Why should your business have a VoIP system?
The shift in the global market to digital transactions has ushered in new means of doing business. Efficient and effective modalities have emerged and continue to be developed over time. 
Small business VoIP system allows startups and medium businesses to scale effectively. By maximizing the benefits of doing online business, they can link to clients and other businesses faster. 
With the tight competition, enterprises need to adapt their business models in the blink of an eye. Small business VoIP systems help them in doing this. 
The only crucial factor is to choose the best VoIP service provider that can give the services a business needs based on its means and requirements.