Best practices to increase work efficiency in 2024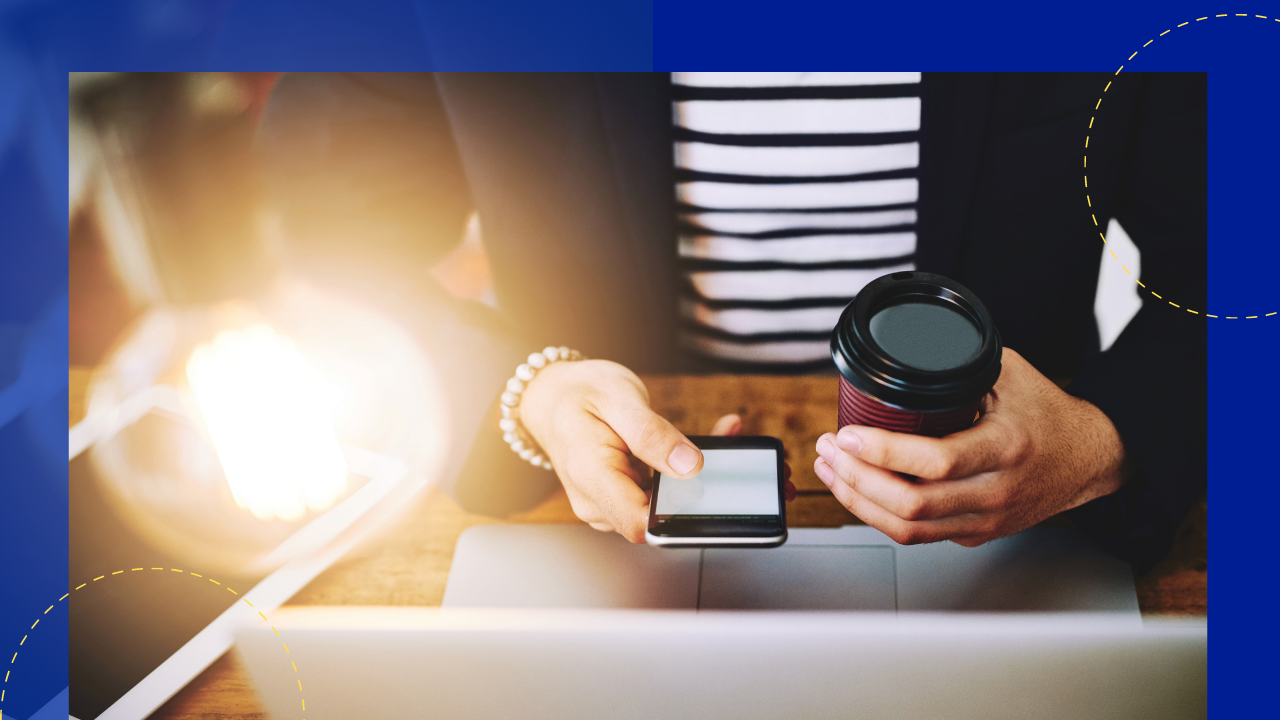 In a few months we are all going to be welcoming the year of 2024. Can you still count the months of how long we have been working from home by then? Ever since the pandemic began, do you often find your workday spiraling out of control? 
The moment we wake up, we have this sudden urge to start each day with a plan to get so much done. But an hour or two later, we find ourselves zoning out. We lose our focus on low-priority tasks and unforeseeably procrastinating. 
So, how can we regain control to increase efficiency at work? Allow us to give you some of the best practices you can share with your team to increase work efficiency.
What does work efficiency mean?
Work efficiency deals with an individual's ability to produce the highest quality output with the allotted time and resources given to them. 
The difference of productivity and efficiency lies in the emphasis of putting maximum attention to quality. An employee can finish a lot of tasks and that makes them productive. But if they can accomplish their task with maximum quality, that makes them efficient.
Employers should keep an eye on their team members' work efficiency to ensure that every team is in good shape to carry the workload they assign. Organization seeks for higher work efficiency and increased productivity rates to achieve better profitability.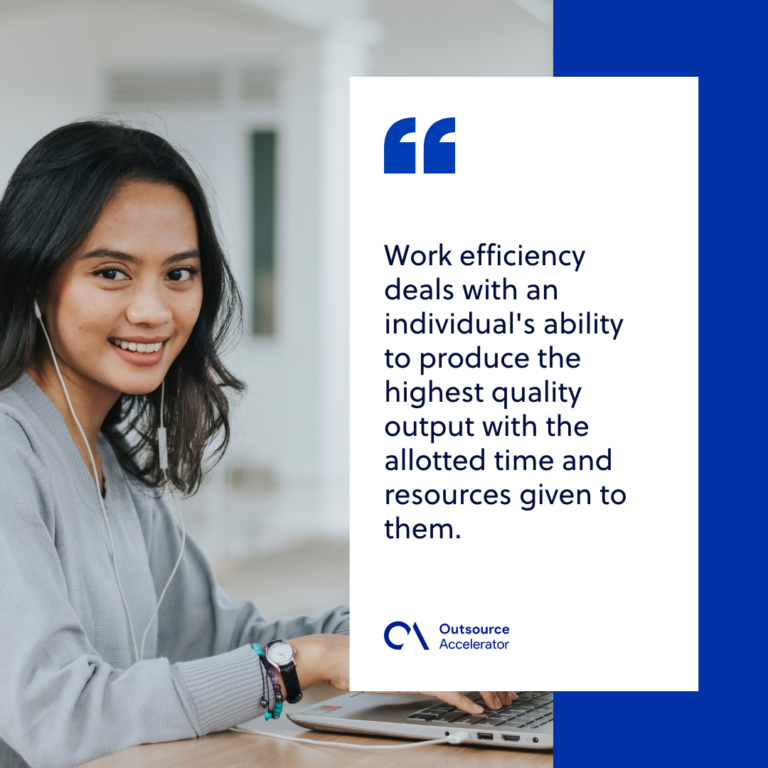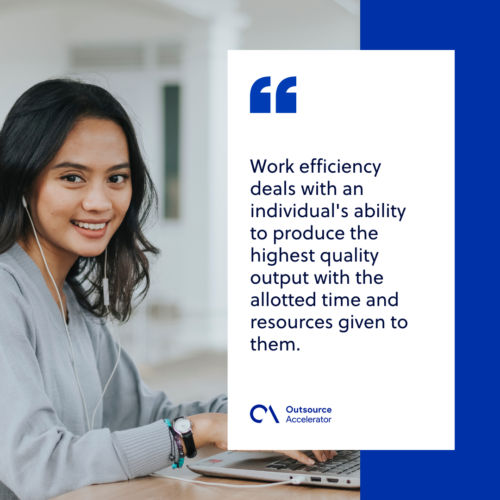 How to optimize work efficiency
There's no one-size-fits-all list on how to become more efficient at work but these commonly-shared techniques can be adapted by your employees to match their working style.
Implement a flexible workspace
Implementing flexible work hours and space can help an employee perform many tasks as efficiently as possible. If you're stringent to an 8-hour workday, employees tend to get more stressed. 
Working and meeting the deadlines will feel forced on their end. Hence, they will squeeze their exhaustive task list into such a short period of time losing its quality and purpose.
If a flexible hours and workspace is encouraged, an efficient employee can get their tasks done at their productive best. As long as the employees can produce their tasks at a certain date, they can work on it based on the phase they want.
Flexible workspace is also beneficial for flexible working arrangements like remote working. This increases efficiency and productivity. This also helps in reducing burnout and procrastination. 
Communicate effectively
Have you noticed multiple emails that create a bottleneck on your inboxes? This is not to say that you should eliminate email as your channel of communication.
But if you want to increase work efficiency, you can effectively communicate through writing informative yet crisp messages, whether on email, Skype, or Slack. 
If the topic requires heavy discussion, you can opt to make a phone call instead. This makes it brief, clearer and ultimately saves a lot of time. Managers should train and encourage teams on how to increase work efficiency by communicating effectively.
Encourage brief meetings
Related to communication, it is also important that managers shouldn't organize long, dreadful meetings. Instead, employees should use their time and energy in finishing off their priority tasks. 
If meetings are unavoidable, make them sweet and brief. Standing meetings keep the participants attentive and energetic. The sessions might be brief but it helps increase employee's efficiency and engagement.
Track productivity
How can you distinguish efficient employees from the rest? Monitor and track their productivity level.
To effectively do this, you'll need productivity tools that can tell you how much time an employee spends on a single task in a given day. This will help you pinpoint where they slow down or where they increase their work efficiency.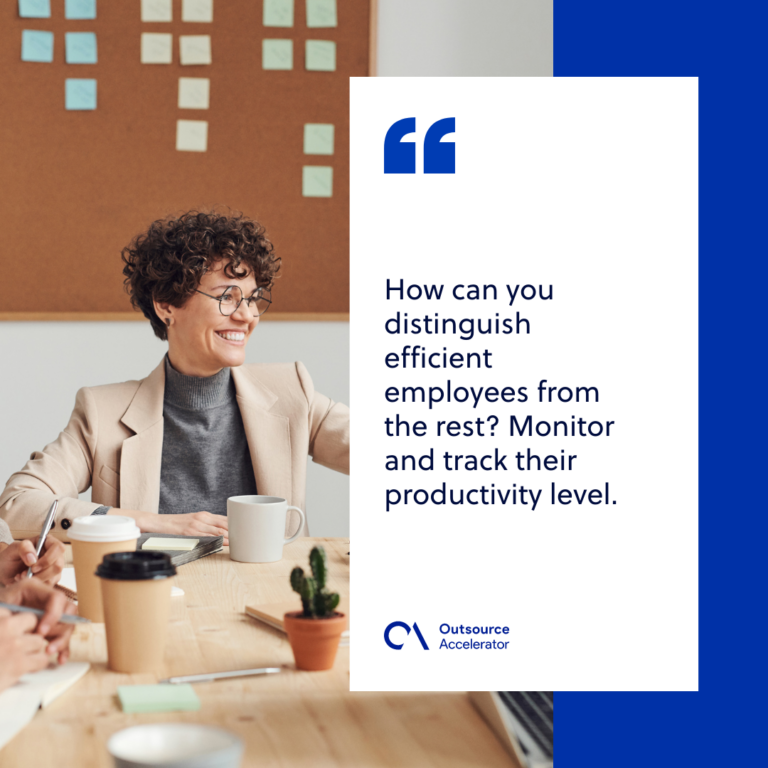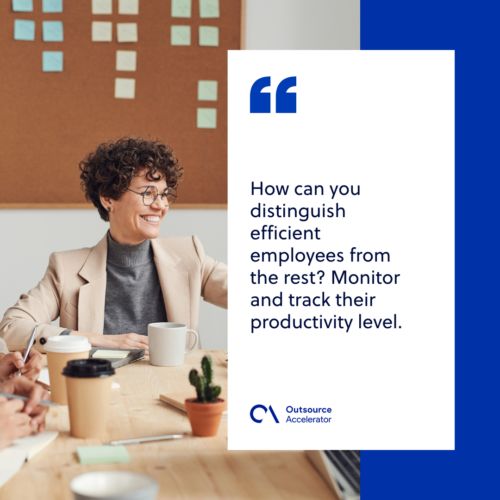 Take a break
Taking a break is not only good but really necessary, especially from work. Mental reset is a must in every working environment. Taking a break improves focus and concentration. 
If your employees are healthy and well-rested, they can resume working with more energy and motivation. Working without taking breaks can lead to mental, emotional and physical exhaustion. 
A healthy and efficient working environment is possible
As we bid goodbye to 2021, let's get our head straight on our work efficiency game for the coming year. These best practices can do so much for your teams who are struggling on how to regain focus and energy from stress-related work. 
Promoting a work-life balance for employees are prerequisites for a healthy and efficient working environment. Creating an open and an enabling workplace environment does not have to be hard or even costly. 
Something as simple as letting them work on their own style can make a lot of difference to set their mood and focus. If you can practice these techniques we gave you, your team will be more efficient at work.