Essential steps to building a successful service marketplace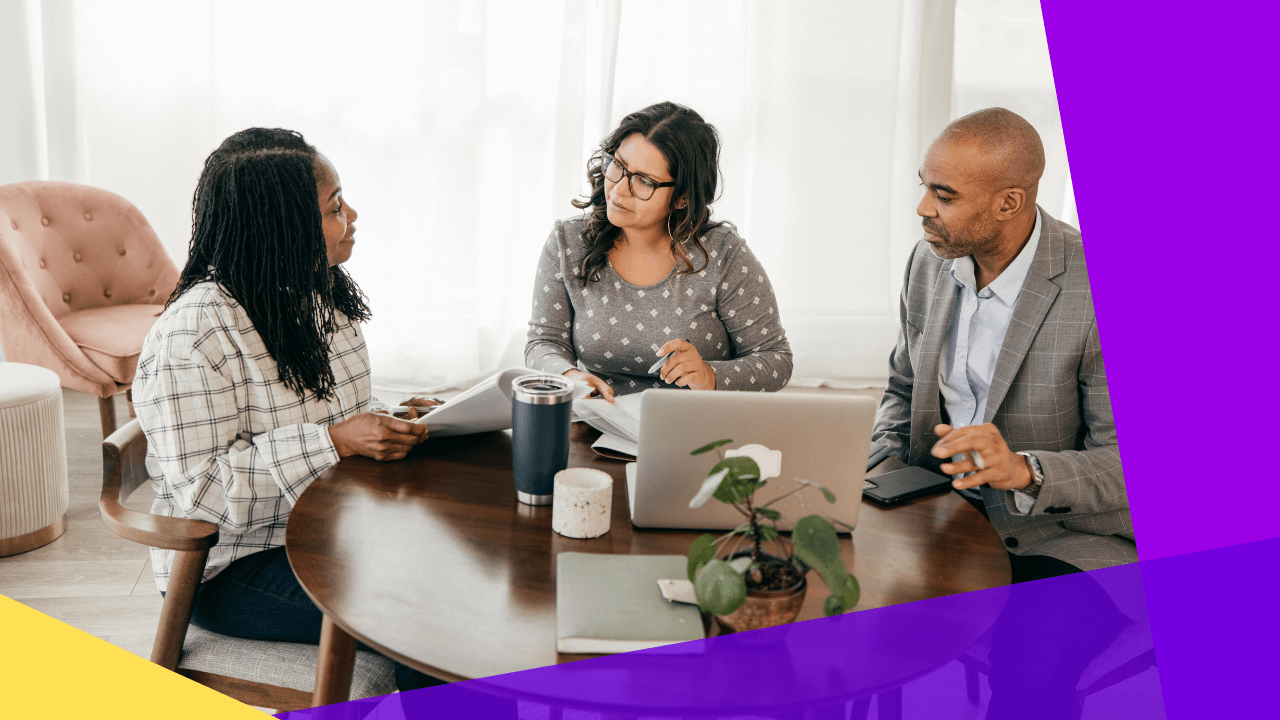 Are you an aspiring entrepreneur looking to capitalize on the growing demand for services in the digital age? Building a service marketplace might just be the perfect venture for you. 
Service marketplaces have gained immense popularity, revolutionizing how people access and offer services. Whether finding a skilled professional for a specific task or showcasing your expertise to a wide audience, service marketplaces provide a platform for seamless connections.
What is a service marketplace?
A service marketplace is a platform that brings together buyers and sellers of services. The buyers are companies that need a specific service or task handled by a professional, while the sellers are professionals offering their services.
The idea behind service marketplaces is to make it easier for businesses to find affordable services that can help them grow their business without having to research themselves. 
Its main goal is to make finding the perfect service provider easier based on their needs, price range, location, and other factors. 
In addition, some service marketplaces also provide an escrow service to ensure that both parties are satisfied with the end result of the transaction.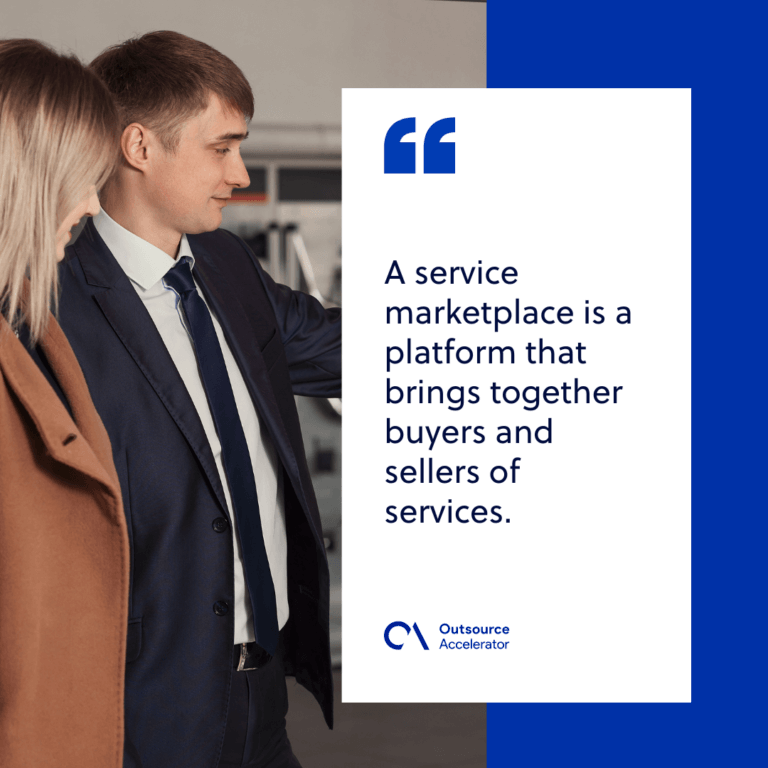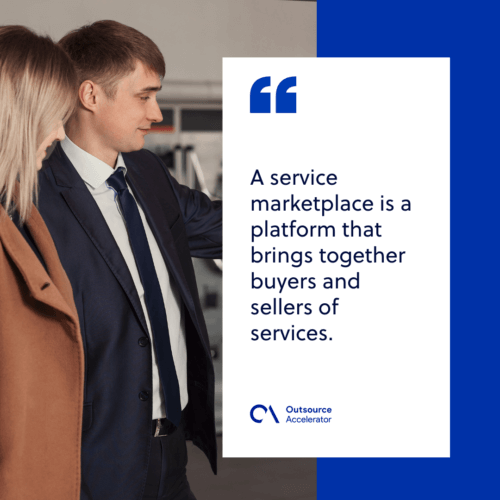 Types of service marketplaces
There are two main types of service marketplaces:
General service marketplaces

– These cater to a wide range of services across various industries. They typically provide a diverse array of offerings, ranging from home services to professional services such as graphic design and consulting.

Specific service marketplaces

– These focus on a specific industry, profession, or specialized service category. These platforms cater to individual user needs and provide a more targeted and specialized experience. 
How to build a service marketplace 
Take a read through these major steps of building a service marketplace: 
1. Find and validate your niche
First, you'll need to find a niche for your service marketplace. Once you know what kind of people you want to work with and what services they can offer, you can figure out how to get them on your platform.
You'll also need to validate that there is a market for what you want to offer. For example, if you're interested in building a marketplace for freelancers, there has to be enough supply of freelancers and demand for their services to succeed. 
You don't want to invest all this time building a service marketplace that doesn't offer much use or value.
2. Build a website 
Next is to build a website (or at least a minimum viable product) for your service marketplace. You'll want one that performs well and is easy for people to use to discover, engage with, and transact with service providers.
This step is crucial, as your website will serve as the foundation and primary interface. 
Some key aspects to include in your service marketplace platform include: 
User-friendly interface

– Keep an organized layout for a seamless user experience. 

Responsive design

– Optimize your website to respond to different devices and screen sizes. 

Service listing pages

– Create listing pages that showcase the offerings of service providers. 

User profiles

– Provide dedicated user profiles to foster transparency and trust.

Search functionality

– Implement a search function with advanced filters and sorting options. 

Secure payment systems

– Integrate secure payment gateways to ensure seamless transactions. 

Communication tools

– Incorporate communication tools to facilitate interaction between sellers and buyers. 

Reviews and ratings

– Set up a way for users to leave reviews and ratings.

Analytics and metrics

– Integrate analytics tools to track website performance, user behavior, and key metrics. 
3. Attract sellers and buyers
Sellers are the lifeblood of your service marketplace. If you're not attracting them, you can't sustain your business. 
Buyers are just as important as sellers. You need buyers to get excited about enlisting from sellers on your service marketplace. 
To engage both groups, you can create compelling value propositions, such as:
For sellers

. You can promote your service marketplace as a platform that allows them to earn from their skills or expertise without looking for clients themselves. 

For buyers

. You can promote your service marketplace as a site where they can find the right person for their job easily.
You may also get some initial traction by offering incentives, such as discounts or free products. Most commonly, however, the best way to grow your service marketplace is through word of mouth.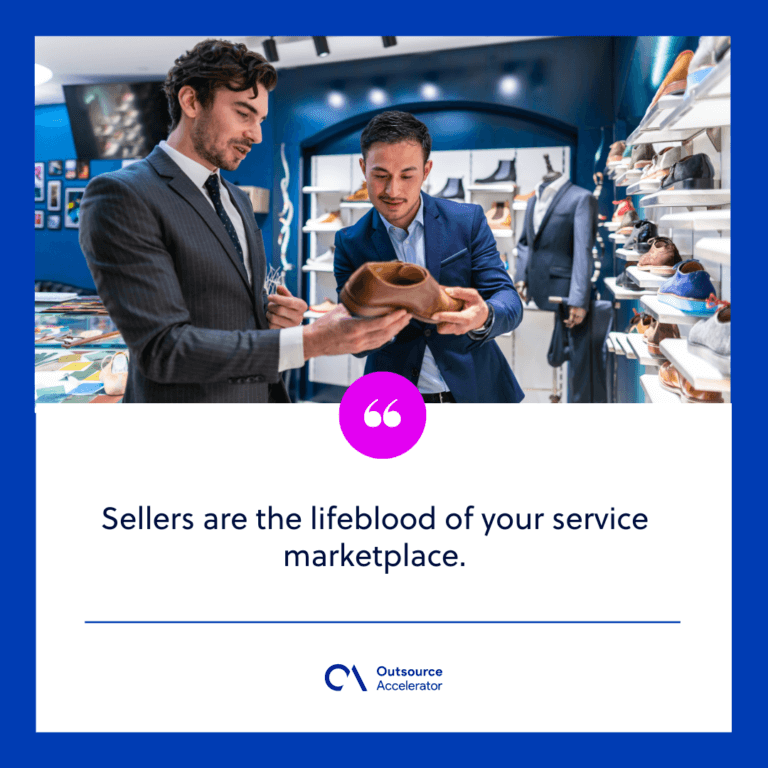 4. Learn and improve
Managing a service marketplace is an ongoing process of learning and improvement. It involves continuously seeking knowledge, gathering feedback, and making iterative changes to enhance the user experience and optimize your platform. 
Actively collect feedback by utilizing surveys, forms, and ratings to gather insights. Leverage data analytics and keep updated with industry trends. Also, keep track of your competitors and the broader service marketplace landscape. 
By adopting a continuous learning and improvement mindset, you ensure that your service marketplace remains competitive, user-friendly, and responsive to user needs.
Why should you create a service marketplace?
Creating a service marketplace allows you to:

Tap into a growing market where consumers are increasingly seeking services online.

Foster seamless connections between professionals and consumers in service delivery.

Empower buyers and sellers by providing a platform to showcase skills and offer a diverse range of services. 
Starting a service marketplace is a compelling venture that offers numerous advantages and can position you as a key player in the service industry.