Defining service level call center and how it works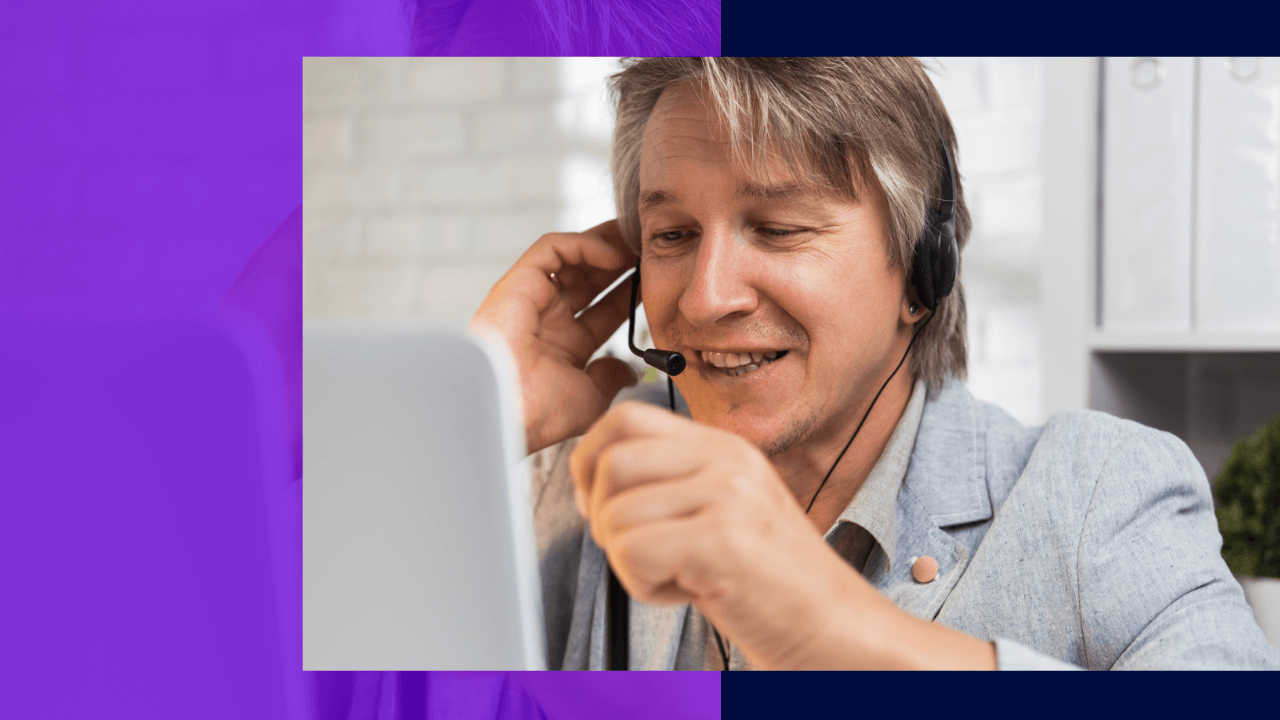 Defining service level call center and how it works
Every profession requires metrics to help measure an employee's performance. Learning which area needs improvement can better progress an employee's productivity.
One example is the key performance indicator (KPI) that supervisors or managers often use for call center agents. It provides detailed measurements that monitor the team's efficiency. 
Call centers are one of the biggest industries today that use KPIs for their employees. More often than not, it is a basis for how a team member improves the quality and quantity of their work. 
One of the factors considered in a KPI is the service level call center.
Read more in this blog as we narrow down more details about service level call center and how it works. 
What is a service-level call center?
A call center service level is a measurement used to check if the quality and quantity (through percentages) of work are achieved for customer service. 
These are often measurable by KPIs or Key Performance Indicators for services given to clients over some time. 
Call centers calculate service level metrics depending on the business. It varies from which type of industry they are providing services. Generally, it includes:
Percentage of calls answered

Average time handled

Average time of response

Average time of resolution
It also includes other metrics used to measure a quality customer experience. For call centers, service level impacts customer satisfaction and agent productivity.
In what way?
Check the number of calls an agent answers using a service-level call center. 
Based on this, you can increase call response, shorten customer wait times, and decrease the quantity of missed calls. You can offer superior customer service in this way.
Achieving the service standard can help a call center increase lifetime customer value by rapidly responding to customers' needs. In turn, it raises the likelihood that those customers will return.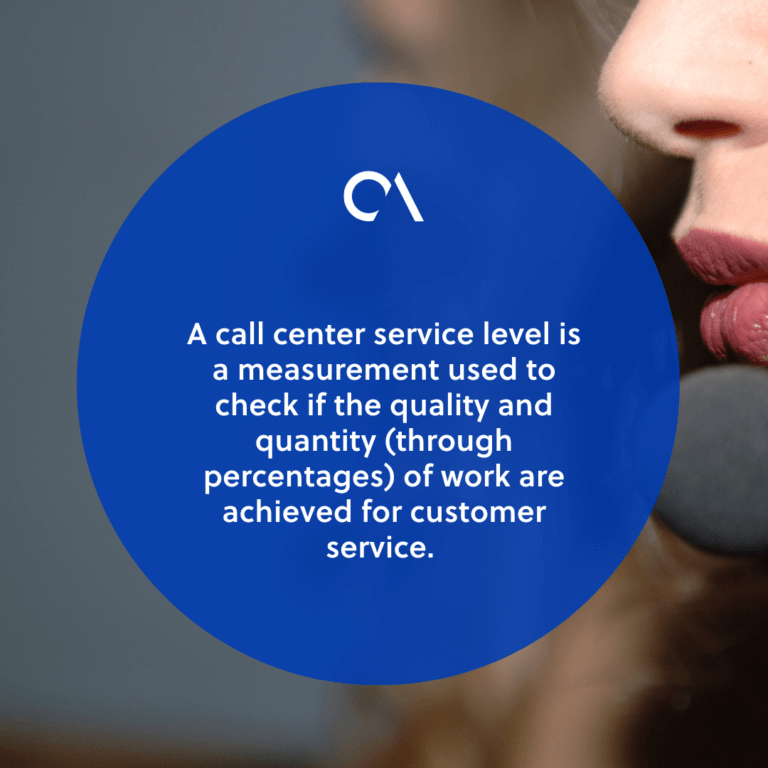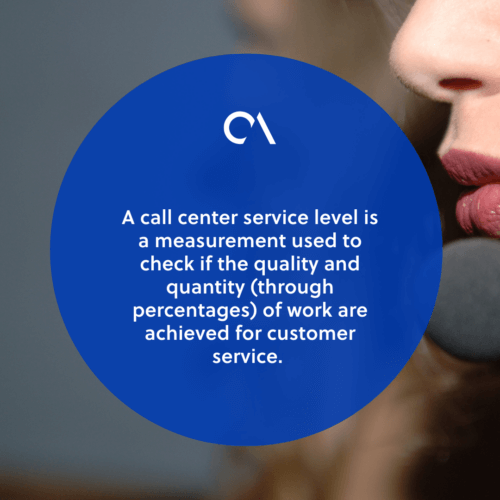 What are a service-level call center's standards and benchmarks?
Achieving a top-notch and efficient service level call center will require metrics to set the proper standards and benchmarks. Below are the factors one should consider for agents to become more productive. 
The following need daily tracking to see how they affect an agent's efficiency:
Service level
The core standard is often 80/20 or 80/30, meaning an agent must answer 80% of the time in 20 or 30 seconds. 
However, some clients would like to be on a 90/10 scheme, but still, it varies. It is an excellent way to practice speed and accuracy as well.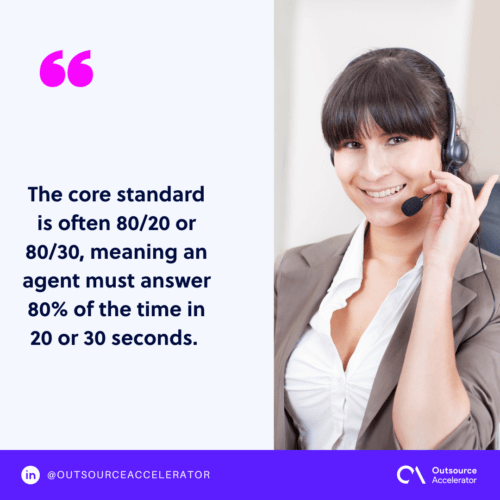 Average speed of answer 
Speed response directly correlates to an agent's service level since clients require the speed of answering while using an interactive voice response.
Average handle time 
Another critical factor is how an agent handles a call in the right amount of time. It starts when a call hits the queue, and the entire call time is included in the agent's possession, including after-call work. 
After-call work 
Immediately following the caller's hang-up, the agent may still need to create a memo, provide information, or end the call. 
Depending on the established procedure, this might take less than 30 seconds, as the representative should finish some of the responsibilities while closing up the call.
Abandon rate 
Knowing the number of abandoned calls due to improper staffing is essential. It is directly correlated to how well one's WFM is.
Average time in queue 
The management team must know an agent's average time. If it goes up daily, the company needs to add more staff.
Occupancy 
Every agent must learn how to organize their occupancy during work. For example, in an hour, a 75% occupancy means the agent works for 45 minutes, and the rest is for breaks.
Practical tips to reach the service level call center targets
Here are the different ways an agent can meet service level targets:
Cut down on attrition
Having the right staff is vital to keep the business functioning well. When employees no longer feel satisfied, they tend to resign. 
It results in attrition since the company will have less experienced staff. All the time and money invested in training and hiring will be money down the drain. 
Use call center software
There's nothing wrong with increasing productivity using tools like call center software. It can help streamline the process, increase an agent's productivity, and improve performance. 
Below are the kinds of software call centers use:
Automatic call distributor (ACD)
An ACD receives incoming calls and connects them to available agents at the moment automatically. It helps lessen the required time to take calls, thus, increasing service level performance and customer satisfaction.
Workforce management software (WFM)
A WFM maintains service level by checking agent schedules and telling labor requirements in real-time.
Time tracking software
A software that tracks time is an essential tool to help you see how an agent performs. It lets you know what they're doing and where they spend most of their time at work.
Align KPI goals
There are different KPI goals for every work, and aligning these KPI goals is essential to achieve the service level requirement. Your KPI targets support each other because they are mutually dependent.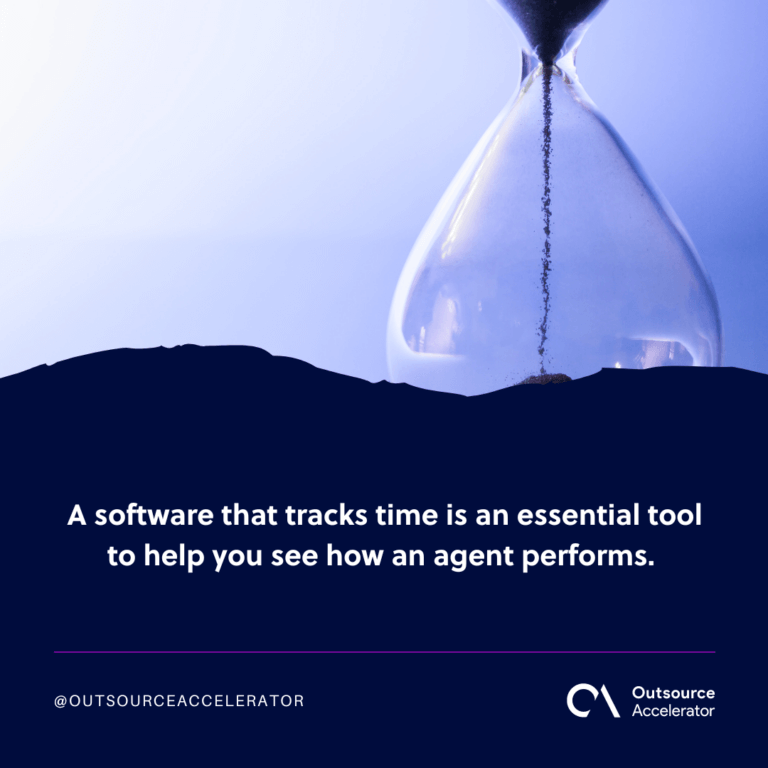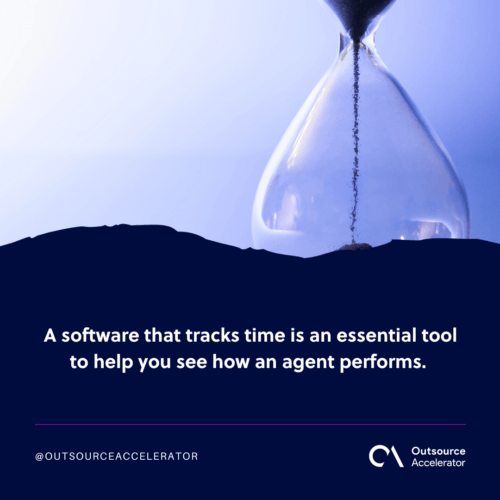 How is service level calculated in a call center?
Calculating a service level call center can appear in different formulas as follows:
First formula
This is the first and simplest formula used for calculating service level:
Calls answered within threshold / Total calls answered x 100%
Second formula
This is a formula used to consider all calls and abandoned calls during the time the threshold was positive:
Total calls answered within threshold + Calls abandoned within threshold / Total calls answered + Total calls abandoned x 100%
Third formula
Unlike the second formula, this one correlates all abandoned calls as negative:
Total calls answered within threshold / Total calls answered + Total calls abandoned x 100% 
Fourth formula
In this formula, it ignores all abandoned calls before the threshold, while the abandoned calls before the threshold were treated negatively:
Total calls answered within threshold / Total calls answered + Total calls abandoned after threshold x 100%
Fifth formula
The last formula uses a threshold for short calls, considering abandoned calls before the threshold as positive:
Total calls answered within threshold + Calls abandoned within a shorter amount of time than the threshold / Total calls answered + Total calls abandoned x 100%
How to find the right service-level call center?
Service levels vary in different fields. Every call center establishes a KPI that can streamline the work process and stay on the correct service level to maintain a productive workflow. 
Knowing the proper classification for abandoned calls is vital to ensure they are counted, missed, or ignored. Businesses must pay attention to this as it can impact an agent's performance.
Choosing the right formula depends on whether there are abandoned calls within the given time frame or how they are taken as positive or negative. One secret is to pick a time interval since this can impact the result.
Another thing is to set the frequency of monitoring the performance. Daily monitoring may not always be feasible, but measuring at intervals that reflect accurately on day-to-day operations is essential. 
Last is to ensure that you are using the appropriate tools. It can further improve accuracy and productivity by speeding up the workflow.