Things to consider when outsourcing SEO service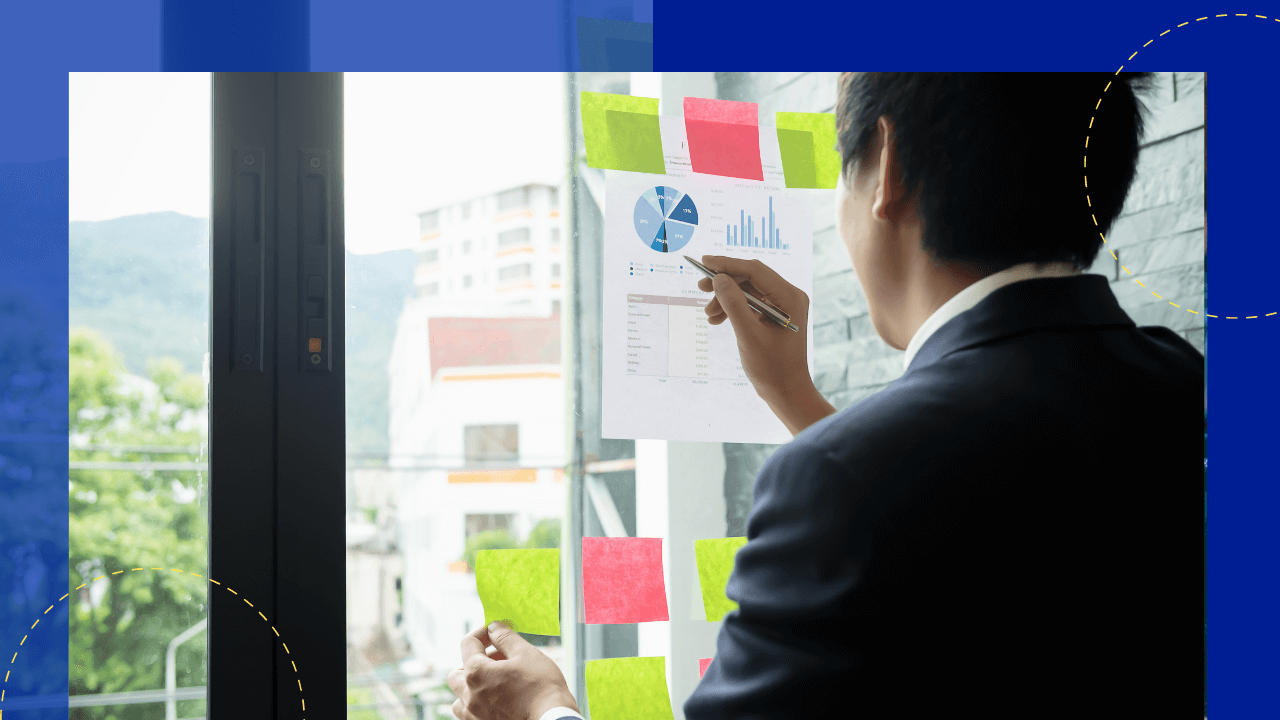 Every business that is visible on the internet must take Search Engine Optimization (SEO) into serious consideration to amp up their digital presence.  This is why a lot of companies prefer outsourcing SEO service to get ahead of the competition.
However, some organizations may find it hard to decide whether outsourcing is the best option.
More often than not, when is the best time to contract out this part of their business function.
In this article, we'll address some of the commonly asked questions when it comes to SEO outsourcing services.
What is the relevance of SEO in digital marketing?
Search engine optimization, if done correctly, ensures the online visibility of companies' websites. It is also vital for online marketing efforts to be successful.
Business leaders have to understand that SEO is very important for any organization that has a website. Thus, digital marketing is always connected with SEO.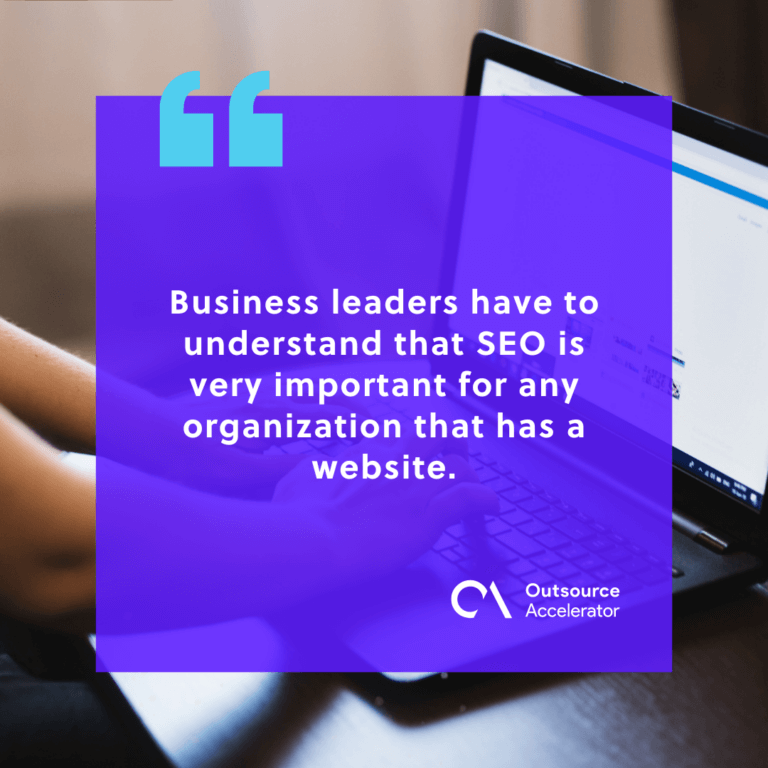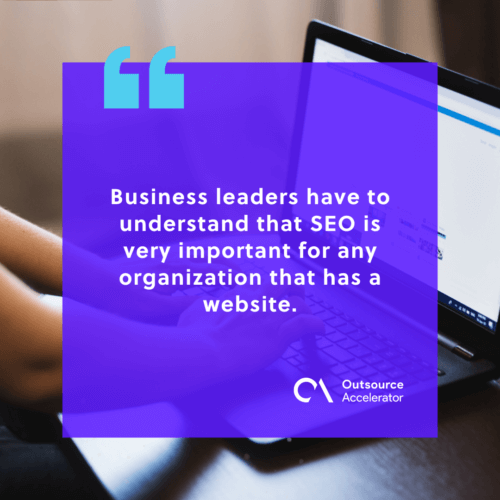 Why do companies outsource their SEO?
Besides the lack of proper skills and knowledge, more often, companies decide to outsource their SEO for the following reasons:
They don't have enough time to handle and manage their SEO campaigns.
To achieve the results they are aiming for with their SEO.
Tweak and implement important changes for SEO (i.e backend website updates).
Have an expert handle different types of SEO – on-page, technical SEO, and off-page.
Outsourcing SEO services provides several benefits to a thriving business. This allows them to have more time to focus on other important tasks that need to be done.
Tips in outsourcing SEO services
Businesses will need to partner with a suitable outsourcing provider to take full advantage of all the benefits of SEO outsourcing.
While there are tons of outsourcing providers, especially SEO companies, can choose that are available in the market, it's also best to consider the following:
Costs
It is true that outsourcing is a cheaper option than having to hire in-house employees.
There will also be outsourcing vendors that will offer lesser costs than others. However, take note that cheaper labor should not compromise the quality of work and outcomes.
It is best to outsource to SEO firms that have SEO professionals who have laser-focused on quality work in various SEO projects.
With so many outsourcing providers today, it is common for businesses to consider cheap outsource seo services, without recognizing its drawbacks.
A good outsourcing provider will also pay attention to the client's financials and budget. An SEO company that charge a fair rate usually signifies that they are the type of professionals that do high-quality content.
Background of the SEO outsourcing company
Before choosing an SEO outsourcing provider, make sure to check out their client reviews or past projects. Outsourcing is a popular business practice for companies that are looking to boost their overall effectiveness.
Given that fact, they should have been handling various clients in the past years.
Did the SEO outsourcing firm downsize? If yes, then it might have some reasons behind why it can't seem to close deals or maintain clients.
Proficiency in the English language
It is highly likely for companies to outsource their content marketing efforts to an SEO expert. In terms of blog writing, outsourcing clients' have to double check whether the written content is riddled with grammatical errors.
English proficiency is critical in relying on information clearly. Some companies would opt to an offshore outsourced team, in their content marketing to SEO specialists in another country that speaks a different language, like the Philippines.
However, although English isn't the first language in the country, Filipinos are well-known for speaking the language fluently.
Compliance with Google regulations
Take note that a good SEO outsourcing firm should comply with Google regulations. Any SEO activity that is linked to black hat link building will eventually get penalized by Google.
Once Google recognizes these black hat practices, the clients' website will experience repercussions – not the outsourcing firm's.
This will heavily impact the company's brand image. Worse, it will create a bad reputation towards the organization's clients and investors.
Technology
Lastly, a successful SEO implementation will not only require proper knowledge and experience but also the right tools. Utilizing the latest tools and technologies will ensure a positive outcome for online marketing strategies and SEO practices.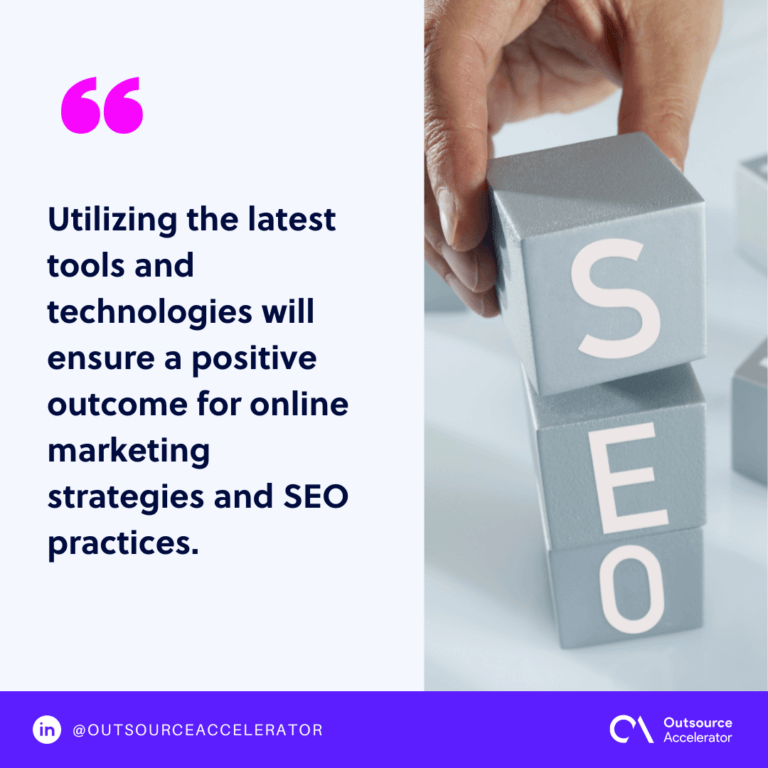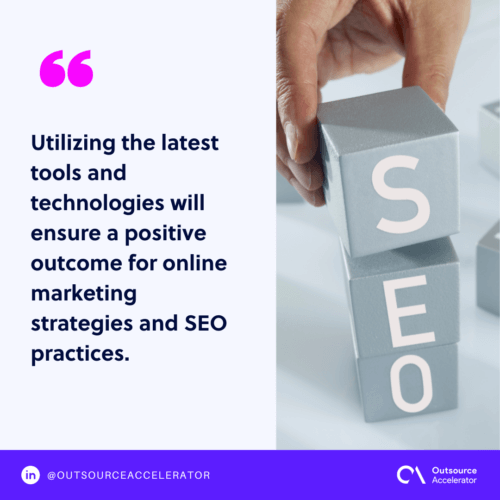 How to outsource SEO service?
As for choosing which SEO outsourcing provider to avail of, organizations have two major options:
Independent freelancers
There are designated websites for freelancers of all kinds like Upwork, Fiverr, or Onlinejobs.ph. A freelancer is a good choice for companies with minimal SEO requirements.
It enables organizations to have the freedom to choose a suitable freelancer of their choice and save on costs.
However, there is no guarantee that all freelancers have enough experiences, trainings, or skills as some are only self-taught or beginners.
SEO outsourcing company 
Although SEO outsourcing companies are a little pricey compared to freelancers, they ensure to provide the right talents for such services.
Apart from hiring the right candidates, outsourcing providers also invest in training and honing their employees skills.
Further, SEO specialists working in outsourcing firms are most likely to have gained various experiences from working for clients in different industries.