Why companies should outsource an SEO writer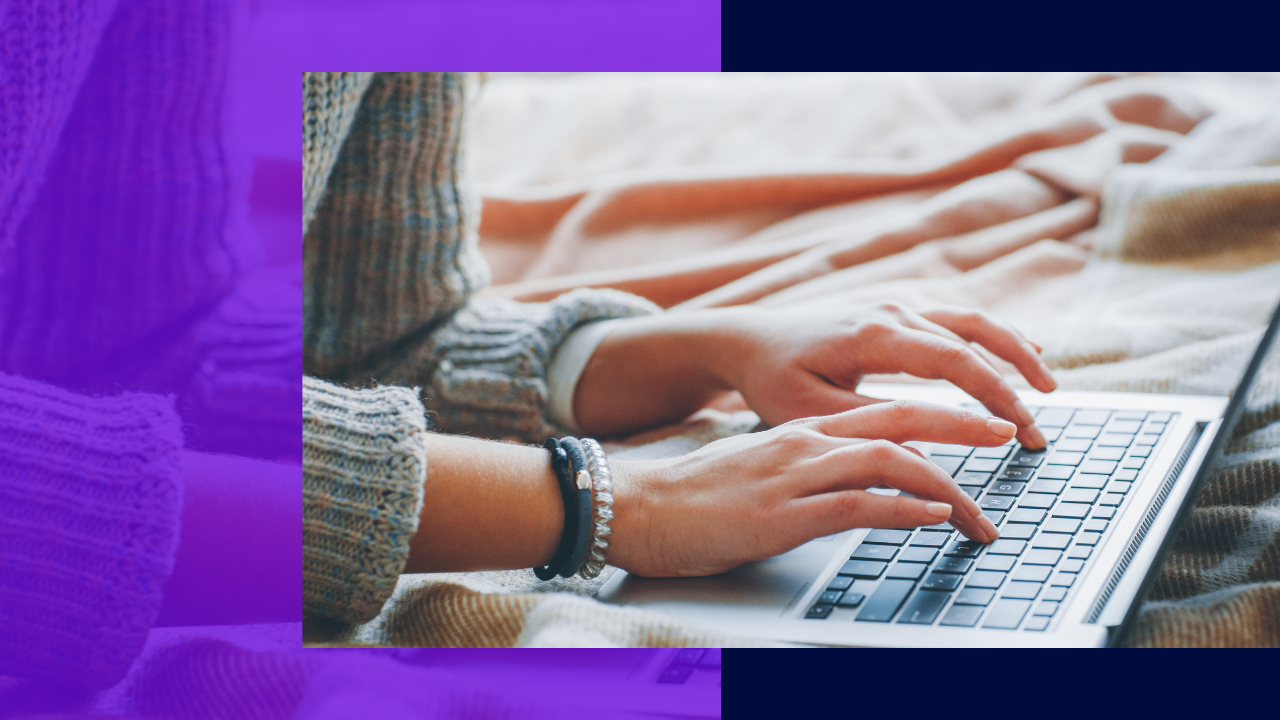 Each day, numerous brands persistently try to stay on top of one another and vie to remain visible on the coveted first pages of a search engine results page (SERP).
These brands employ many and varied strategies to ensure that their websites would snag a top spot in SERPs.
Among the strategies these brands' marketers employ is search engine optimization (SEO).
This online marketing strategy involves optimizing the contents of their website for a better user experience and improved "crawlability" for web crawlers.
Marketers also utilize blog articles and other published materials that incorporate commonly searched internet keywords. They use these types of content as a signpost that points toward their websites.
Purposed keywords are highly effective in snatching top spots in SERPs. This is why  companies often employ an SEO writer through outsourcing experts like Booth and Partners to create articles that boost their online visibility.
What is SEO writing?
SEO writing is the process of writing quality content to have it rank on the first pages of SERPs.
As mentioned earlier, these written contents are laced with targeted keywords to increase their visibility on web searches.
Although an SEO writer works with specific keywords, it does not heavily restrict their creative freedom to write about diverse topics in their writing style.
A written output can significantly increase a webpage's visibility and potentially divert online traffic as long as it satisfies the search intent and incorporates keywords relevant to the particular topic.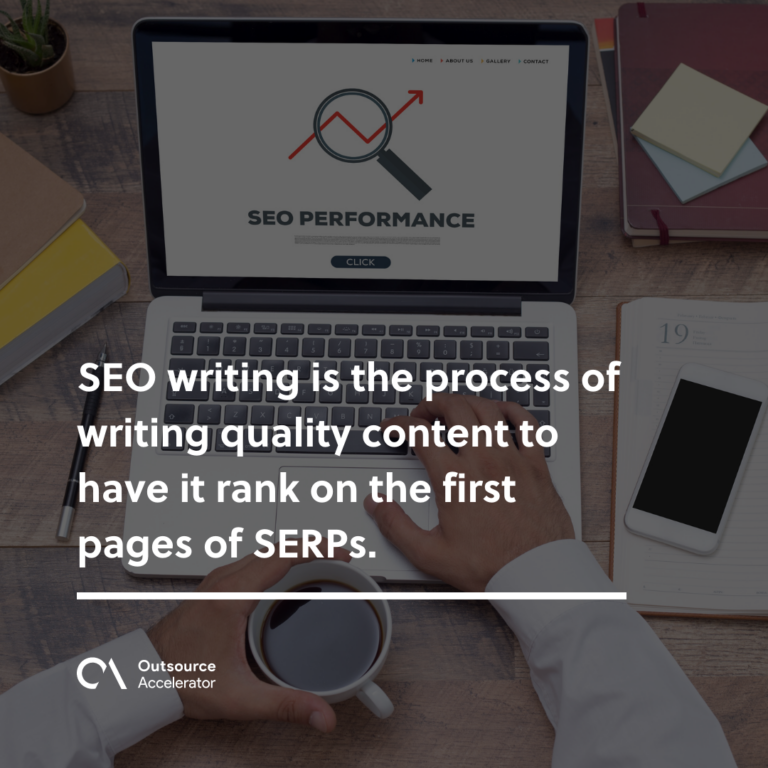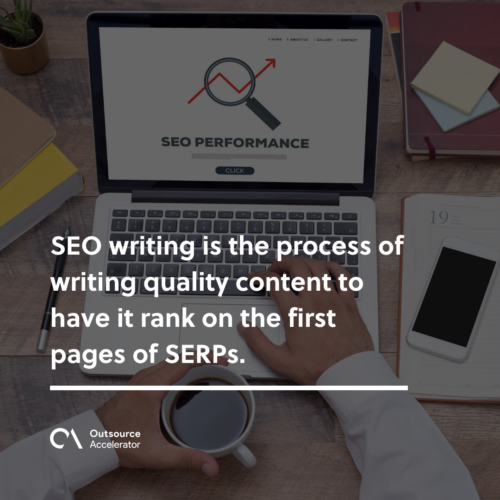 Content writer vs SEO writer
People often interchange content and SEO writers because of the many similarities and overlaps between their tasks.
Both content and SEO writers are responsible for creating engaging content for web publishing. However, the ultimate purpose of their outputs differentiates them.
A regular content writer typically only aims for entertaining and informative content. Meanwhile, an SEO writer must always strive to create search-engine-optimized content in addition to the other qualities.
The need for content that is optimized for both potential leads and web crawlers somewhat limits the creative mobility of an SEO writer.
How do businesses benefit from outsourcing an SEO writer?
Entrusting business functions to an offshore outsourcing provider presents plenty of advantages for companies.
This is true even for SEO writing, which is why many companies outsource SEO writers from trusted third-party service providers like Booth and Partners.
Outsourcing content writer services to offshore outsourcing companies is usually more beneficial than building even a small team from scratch.
Below are some advantages that companies can gain from delegating their SEO writing process to outsourcing companies:
Reduced labor costs
Outsourcing content writer services to offshore BPO companies gives outsourcers access to a significantly cheaper labor market. This is mainly due to the country-to-country difference in costs of living.
Companies can reduce their overall labor costs by up to 70%. They can afford to outsource an entire team of professional SEO writers and editors for less than what it would cost to hire just one or two in the US.
Access to seasoned and professional SEO writers
Aside from cheaper labor, outsourcing also grants outsourcers access to experienced SEO writers. This saves them from the additional time-consuming and expensive efforts of recruiting, hiring, and training in-house writers or resorting to freelancers.
Moreover, outsourcing companies ensure that the SEO writers they provide are always up-to-date with the latest industry trends and best practices.
Faster turnaround time
With access to professional SEO writers, turnaround times are significantly shortened without compromising output quality.
SEO writers employed by outsourcing companies are accustomed to working with tight deadlines. They are also adept in terms of creating SEO content for companies in various industries, giving them an edge over your typical in-house writers.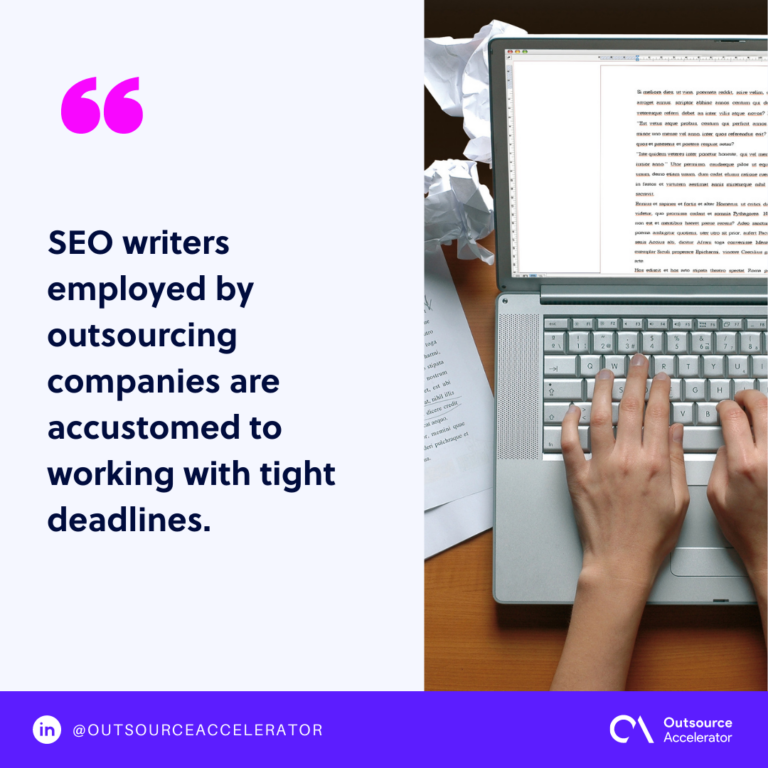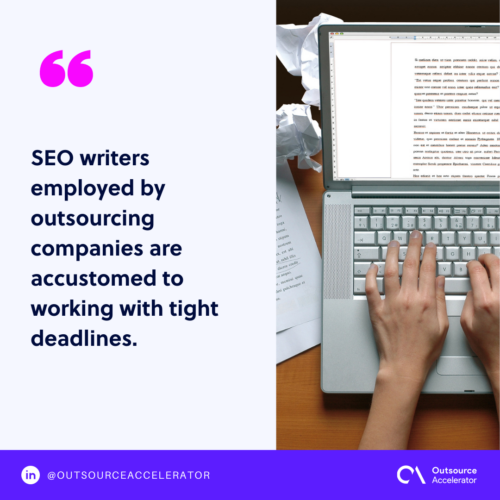 Why should you outsource SEO writers through Booth and Partners?
When it comes to providing companies with the best outsourcing solutions, few in the Philippines can match what Booth and Partners offer.
Booth and Partners is recognized as a Great Place To Work-certified company. Clients can be assured that the SEO writers they're outsourcing from Booth and Partners are being taken care of physically, financially, and mentally.
Mental wellness is especially important for writers as their craft is directly affected by the state of their mental health.
Booth and Partners sources its exceptional talent pool from the Philippines. Because of that, clients are given access to English-proficient and culturally adaptable writers who can create appealing content for readers across the globe.
Contact Booth and Partners for seasoned writers at a competitive rate!