5 ways to supercharge your role as a sales representative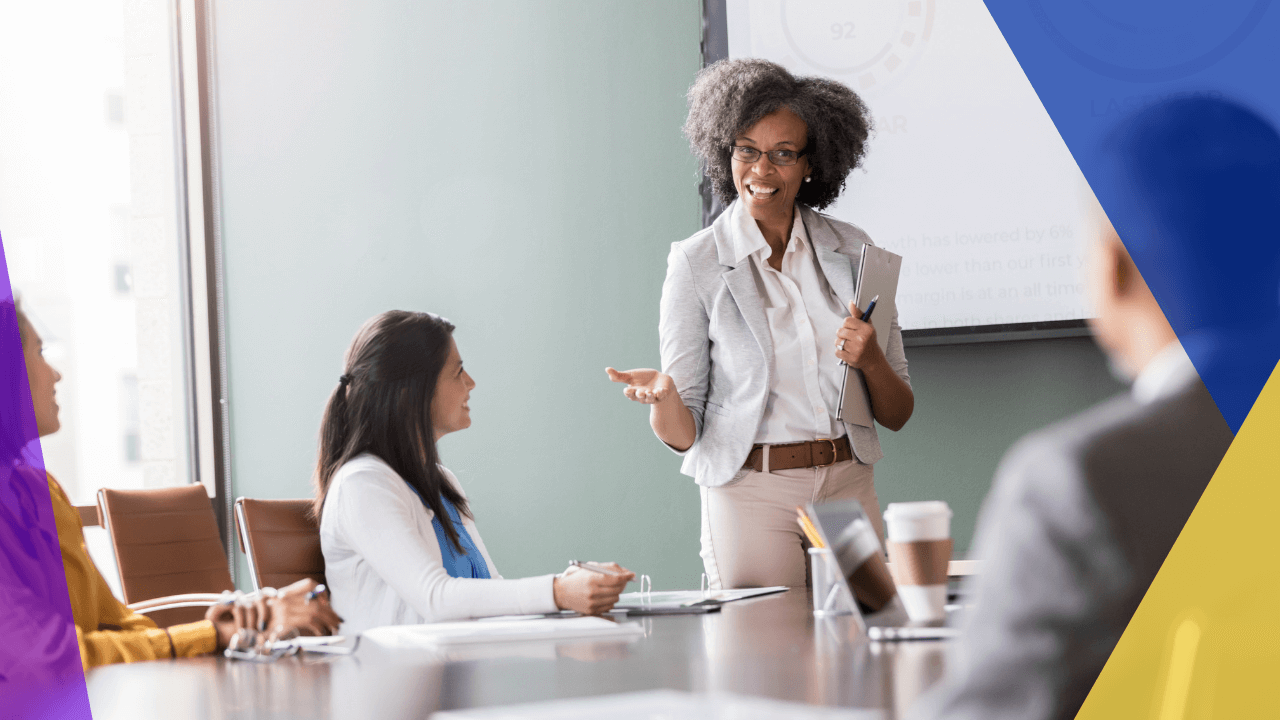 Every business needs an exceptional sales representative to boost its sales and profit. More so, a sales specialist should be skillful and highly motivated — someone that can effectively showcase and market its products and services to the masses. 
Seasoned sales representatives know that possessing the right skills isn't enough to build up a career in this field. Take note that a standard salesperson, in most cases, can meet target quotas. 
An outstanding sales representative, on the other hand, does not just constantly hit sales targets but exceeds them! 
You need to go above and beyond to level up your career in this field, but how will you be able to do that? Let's find out!   
What makes a top-notch sales representative?
As a sales representative, you will serve as a point of contact between the company and its customers. Thus, as your title implies, you should be able to competently represent your brand to your target consumers and offer them the best customer experience. 
Below are five qualities that make a top-notch sales representative: 
Commitment
An excellent salesperson does not easily give up. Today's market industry is more cutthroat, with different brands offering pretty much the same products and services. You should be highly motivated towards achieving your sales goals. 
Confidence
Confidence is everything. If you are confident about what you are offering, it will also influence your customers to be certain about your products and services. 
This also goes with how you carry yourself when engaging with your target leads. 
Analytical thinking
You should always be prepared to offer solutions or answer questions based on facts. Provide your customers with the kind of information they are looking for. 
Remember that consumers want to make a transaction with a dependable sales representative who knows exactly what they are doing.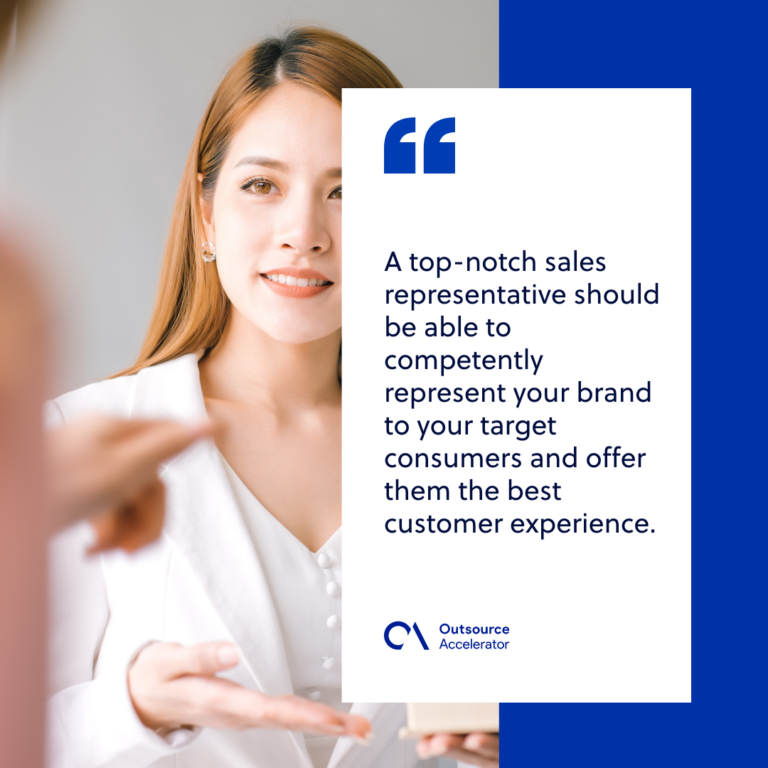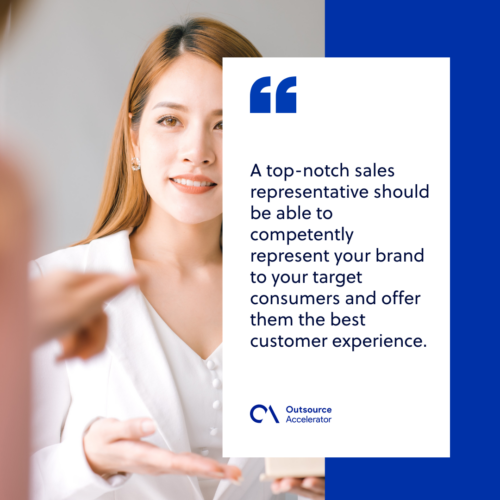 Optimism
Always maintain a positive outlook on things. First impressions last; this is why you need to establish a positive image with your customers. This will serve as a first step in building a good relationship with your patrons. 
Resilience
Working in sales is a tough job, and there will always be good times and bad times. Meaning, you may not always hit the target mark.
There will also be moments when you have to interact with irate, frustrated, and upset customers. Rejection is also something you can't perfectly avoid. 
The important thing is that you do not be discouraged and give up. Instead, think about amping up your game plan and get right back up.
5 surefire tips to supercharge your role as a sales representative
Knowing the vital characteristics of an exceptional sales representative is your first step to becoming one. 
To help you become a force to be reckoned with in sales, consider these five tips: 
A good sales representative knows how to listen 
Being friendly and a good speaker does not make you an exemplary salesperson. You should be able to listen and understand your customers' pain points and needs. 
Determine your customers' obstacles, and offer the right solutions to solve their problems. Satisfy your customers' needs by providing them with an outstanding customer experience. 
Believe in your products and services
Start with believing in yourself and in what you offer. If you are not confident in your products and services, how can you convince your customers to avail of them? 
The key is to have an in-depth understanding of your products and services. Do not just focus on their good points but also their bad points and how to address them.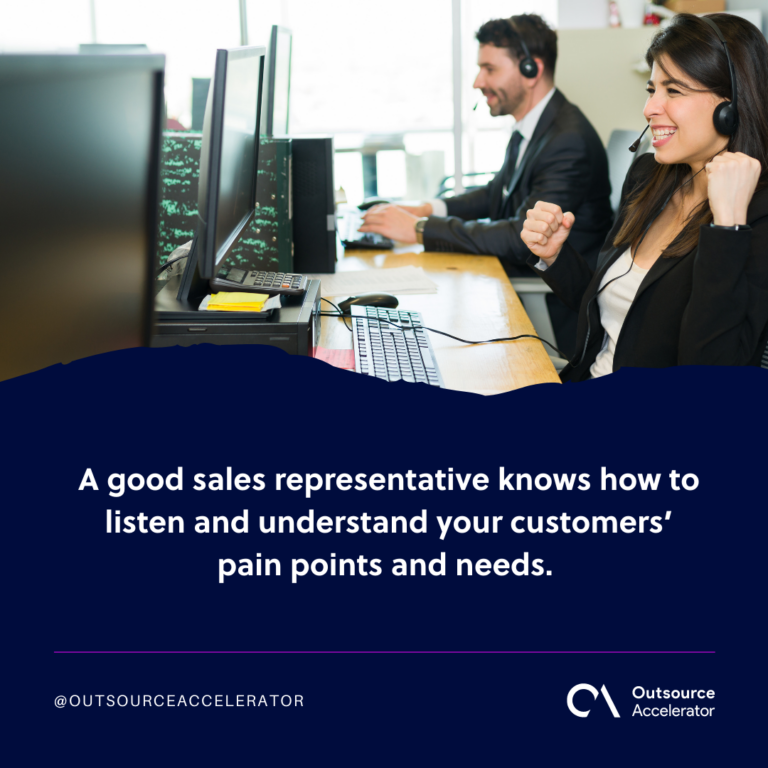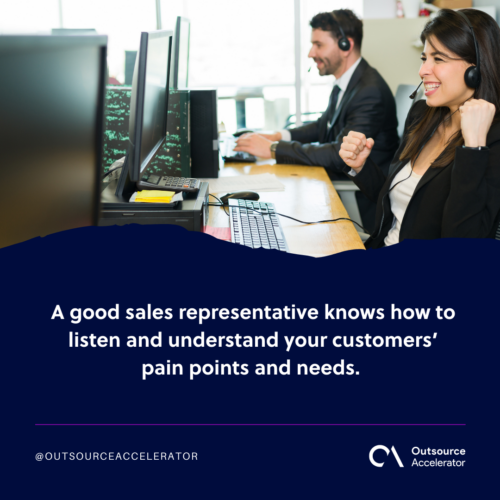 Know the ins and outs of your market
Take note that market trends are always changing — at a fast pace. An excellent sales representative is not only proficient in the products and services they sell.
You should also have a good grasp of who your competitors are and what they offer. Of course, be up-to-date about the latest in the market industry. 
Every "no" is an opportunity 
Keep in mind that failure is always inevitable. Every "no" is an opportunity for you to improve. Treat it as a learning experience, and determine how you can apply what you have learned to your next goals. 
Tailor your approach according to your customers' needs
Each of your customers is different; this is why you must know who your target people are. A top-notch sales representative tailors their approach according to the type of customer they encounter.
It all boils down to knowing your brand by heart, knowing and understanding who your customers are, and being confident enough to close a deal. 
Now, you are ready to close more deals and be an outstanding sales representative!