Top 10 common roles outsourced to the Philippines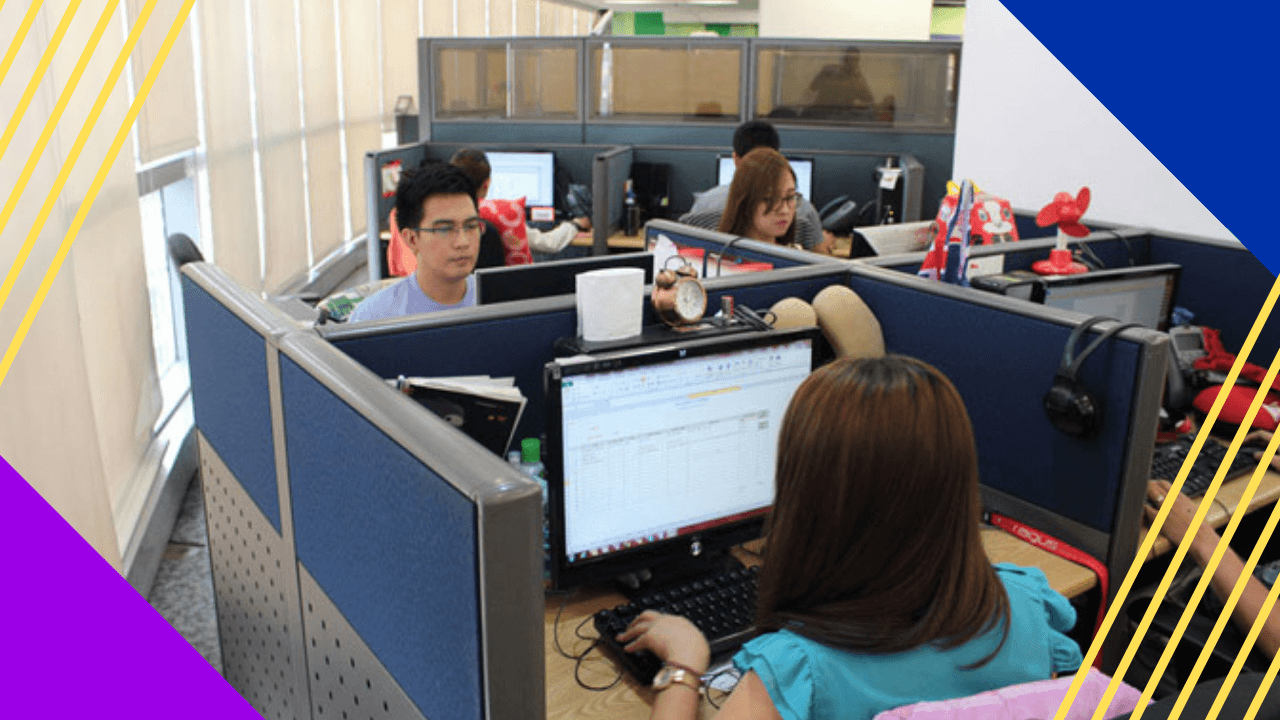 Businesses need all the help they can get when running their day-to-day operations. Sometimes, this kind of help comes through outsourced teams.
Over the years, the Philippines has been one of the biggest outsourcing hubs in the world. It provides high-quality service and output for a lot of companies at a fraction of the cost.
Wide-scale outsourcing has been developing in the country since the 2000s. Due to this, many businesses have since then ventured and explored opportunities in the Philippine outsourcing market.
This article will discuss the top roles outsourced to the Philippines and why businesses should farm out these functions. 
What is outsourcing?
Outsourcing is the business strategy of hiring a third-party service provider to perform services that were traditionally done in-house. Companies usually do it to cut labor costs and focus on the core aspects of the business.
Hiring an outsourced team to do non-core activities can improve efficiency and productivity in a business. This strategy may also lead to faster turnaround times and increase competitiveness within an industry.
Because they are your operational partners, maintaining a trusted relationship with outsourcing agencies is essential and should be established as soon as possible.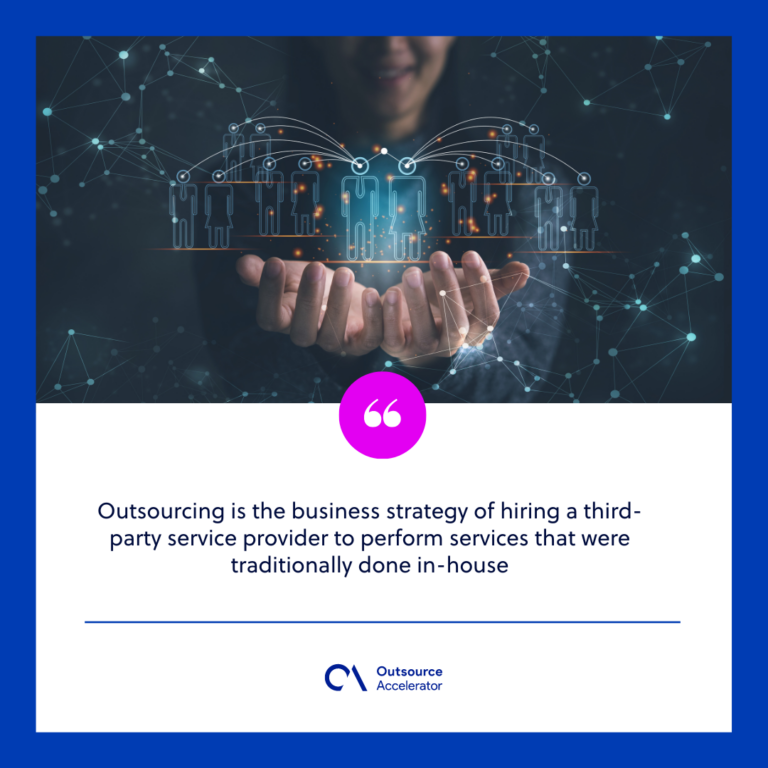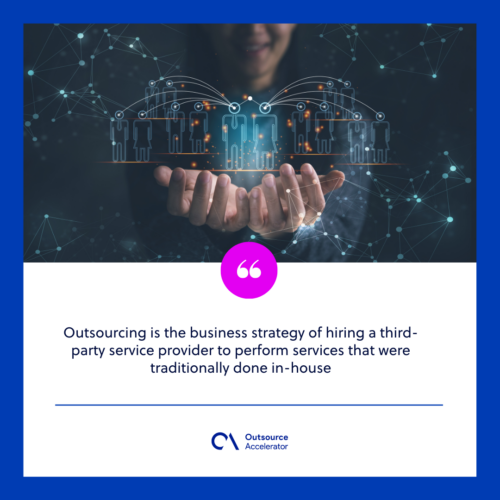 Why should you hire an outsourced team from the Philippines?
The Philippines is known to have a huge talent pool that foreign investors can utilize. Over the years, roles outsourced to the Philippines have grown exponentially. 
Aside from English proficiency, the country also offers a balanced package of reduced labor costs and top-notch customer service.
The national government's support for the offshoring industry also helped the country secure the spot as a top outsourcing destination globally. 
Its main business districts — specifically in Makati, Ortigas, and Bonifacio Global City, among other areas — serve as a hub for BPO companies expanding in the country.
Another critical advantage of outsourcing to the Philippines is its cost-efficiency. You can build a team of Filipino professionals at a lesser price to get your operations started. 
With its skilled workforce, lower costs, and supportive government, it's no secret that the Philippines is one of the ideal outsourcing places in the world.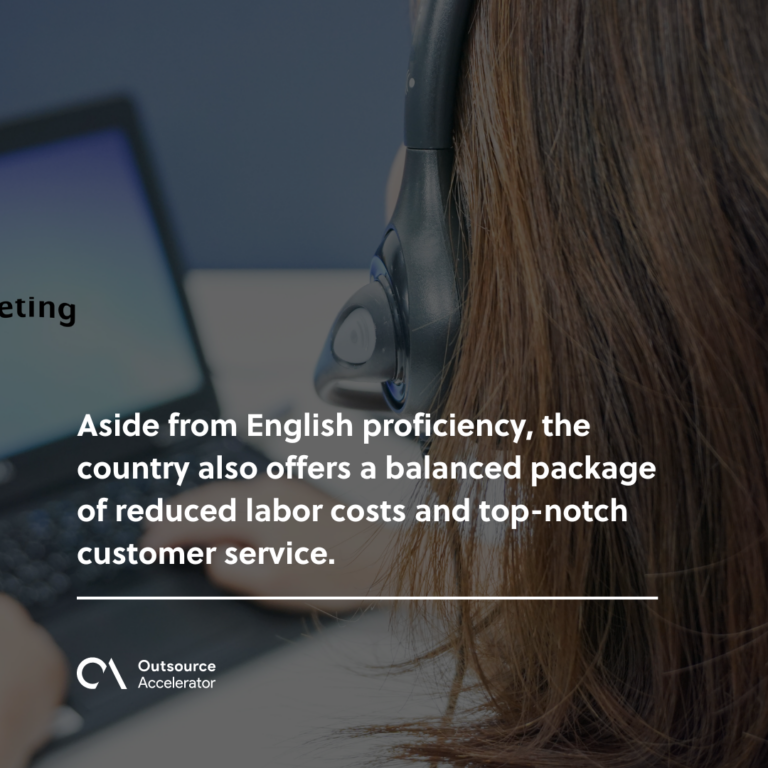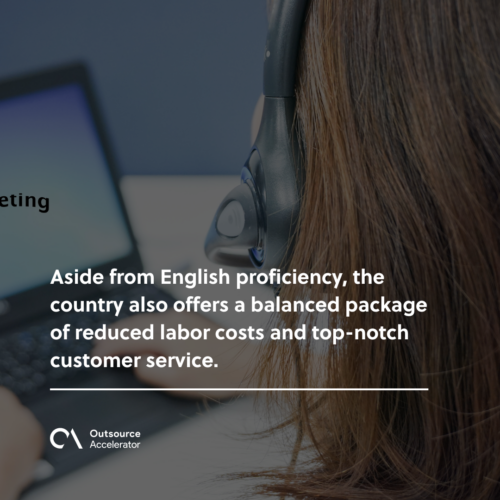 Roles outsourced to the Philippines: Commonly outsourced functions
Companies of all shapes and sizes are actively looking for Filipino employees to help them finish time-consuming functions in their organizations. 
If you are thinking of recruiting an outsourced team from the Philippines, here are several roles that you can entrust to its experts.
IT support
There are a lot of roles outsourced to the Philippines, one which is IT support. 
An outsourced team can help your network stay updated with the newest technology and deliver seamless operations across all roles and departments within the company.
The Philippines has highly-skilled IT professionals ready to provide quality output at a lesser rate than the onshore costs.
Web development and design​​
Web developers implement programming codes that make up the web pages that internet users browse and use. 
The web design industry is one of the hottest sectors in the Philippines. Due to this, you can expect their outsourced teams to be equipped with the right skills and knowledge in developing your digital projects.
Customer service
Customer service is one of the roles outsourced to the Philippines that ensures consumers get an excellent level of service. Outsourced agents can effectively deal with customers politely and professionally.
With this, companies that are planning to hire outsourced customer support can rely on the stellar Filipino workforce. 
Their friendly and warm personalities allow them to connect with customers instantly. Aside from that, the time difference from western countries enables them to cover 24/7 shifts for their foreign clients.
Data entry
Outsourcing data entry to a service provider can help you increase efficiency, make informed decisions, and save on costs. 
Data entry specialists from the Philippines expertly provide first-rate services that meet all your requirements, especially regarding safety and confidentiality.
Additionally, the country's Data Privacy Act of 2012 assures business leaders that their data will never fall into the wrong hands.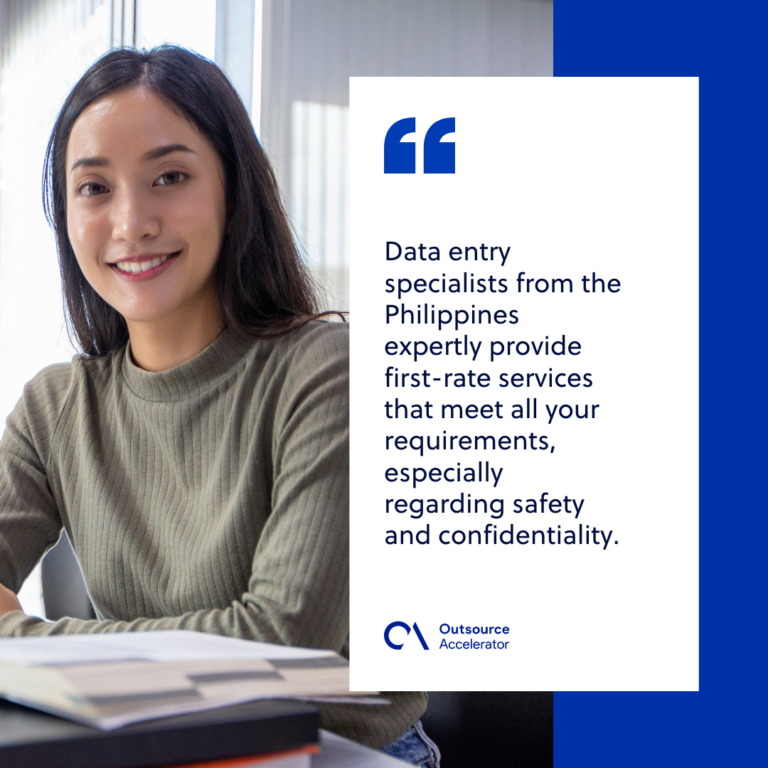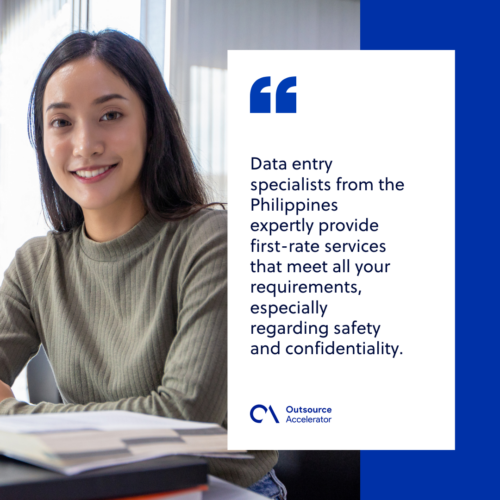 Human resources
Small and medium-sized businesses hire an outsourced team to help with HR functions under the guise of sourcing talent, administering payroll, managing insurance, and paying employment taxes. 
An outsourced team from the Philippines reduces the fixed cost of managing employees. It is also more efficient because they offer ready-made infrastructure and processes on hand.
Finance and accounting 
Financial and accounting services are important for any organization. These are part of the roles outsourced to the Philippines that are advantageous to firms because providers have their computing programs ready to use.
Business owners that outsource this function can relieve themselves of the burden of accounting and payroll duties. Moreover, they offer flexible solutions that can meet your specific budget and needs.  
Content
If you have plans of reaching a wider audience, you have to develop massive content about your brand. Outputs from blogs, social media, email marketing, and your website are crucial in meeting that goal.
Recruiting an outsourced team can accelerate your content creation. Besides, an outsourced creator could bring a fresh perspective and give new ideas that resonate with your target audience.
Marketing and advertising 
A business has to gain a significant presence in the market to succeed. Companies need marketing and advertising experts who can plan strategies for their operations.
Offshore marketing and advertising are one of the roles outsourced to the Philippines that can help you scale and grow to meet your business objectives.
You can employ an entire marketing team offshore for the same salary you'd pay for an in-house employee. This means that you can reinvest the savings into your next marketing campaign. 
Virtual assistant
Virtual assistants (VAs) can help moderate emails, arrange meetings and phone calls, among other things. This means that entrepreneurs with a huge workload can focus on building up their companies.
Filipino VAs are known to be resourceful and hardworking. By outsourcing this task to them, you can get enough time to handle more essential matters in the company.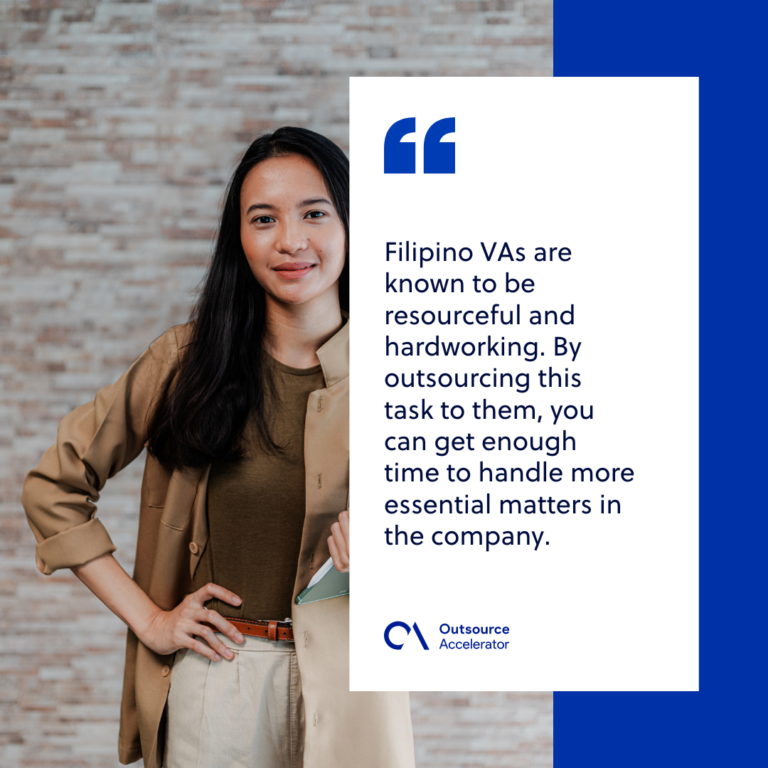 Research and development
With the need to keep up with competitors, global companies are pouring their resources into research and development.
Outsourcing can help you save on facilities or equipment needed for projects. Filipino researchers can provide high-quality research and development services at lower prices compared to onshore teams.
Get access to a highly-skilled outsourced team with Booth and Partners
Outsourcing is a viable option for any business — from startups, small businesses, to established corporations. 
Companies that want to compete in the global market cannot manage to neglect the benefits of outsourcing their non-core functions in the Philippines,
Build in-demand teams across various industries through Booth and Partners' tailored recruitment process and bespoke staffing solutions. Find the talent who specializes in your areas of greatest need to free up your time while you simultaneously scale your business.
Visit Booth and Partners' website now to start your outsourcing journey in the Philippines.