6 effective redeployment strategies to maximize workforce efficiency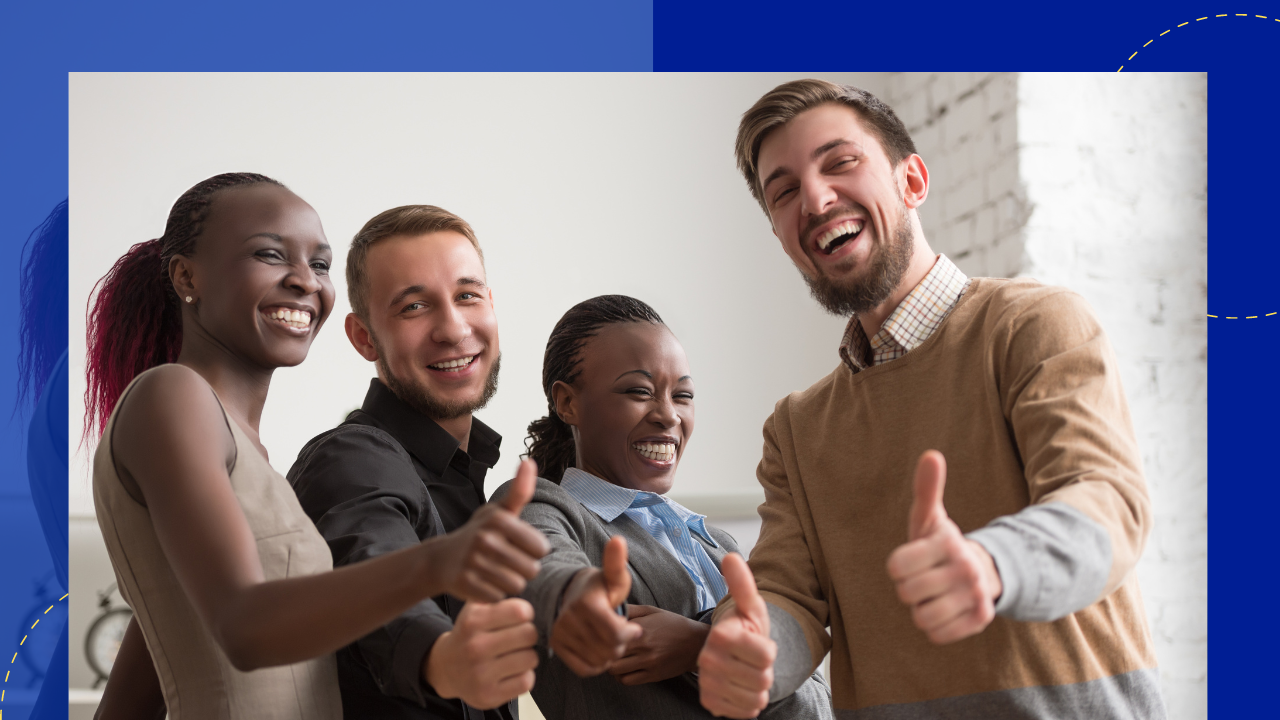 Admittedly, finding the right talent becomes more challenging as time flies, so much so that recruiting has only become the fourth priority of HR teams this year.
According to Gartner research, 36% of HR leaders admit they don't have enough resources to hire the right talent for their organization. This is why alternative ways of filling roles and lowering retention rates are applied today, including employee redeployment.
Redeployment is a strategic human resource practice that can help firms optimize their resources by reassigning employees to different roles. Maintaining a skilled workforce while aligning employee skills to the organization's objectives is crucial.
In return, this practice provides employees opportunities to grow and develop within their organization while engaging in meaningful work.
Find out the redeployment strategies firms can use to maximize workforce efficiency in this comprehensive guide.
Why is redeployment essential? 
Redeployment is moving employees from one role or department to another within an organization. It offers a flexible solution to manage workforce changes and optimize productivity.
Redeployment offers several benefits for employees and companies. For the staff, it allows them to acquire new skills, explore different career paths, and avoid stagnation.
It also enhances employee engagement and job satisfaction by aligning their interests with their work.
Organizations, on the other hand, can optimize their workforce capabilities further. They can ensure that their talent is utilized effectively, enhancing productivity.
Additionally, redeployment reduces the need for external hiring and training, leading to cost savings.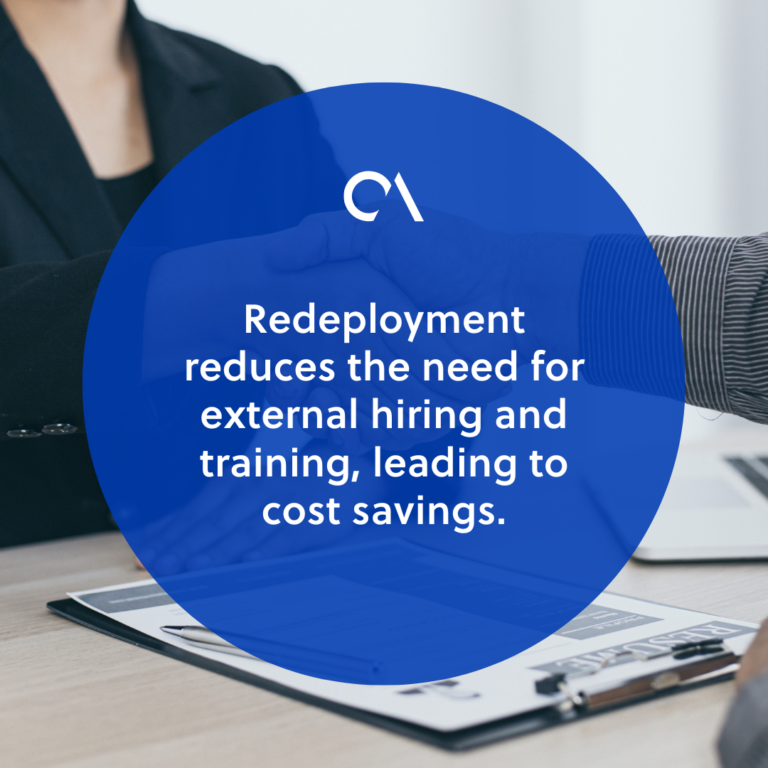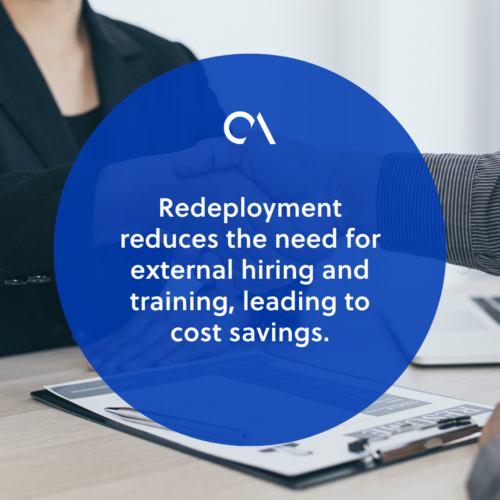 When is redeployment applicable to employees?
Redeployment is most applicable to employees given certain situations that call for it. This includes the following.
Shifts in business priorities
Redeployment becomes crucial when an organization undergoes a shift in its business priorities. Through this move, employers can leverage the expertise of their existing staff in line with its new strategic focus.
For example, a company invests more resources in its digital marketing efforts. Employees with relevant skills and experience in traditional marketing may be redeployed to the digital marketing team. 
Mergers and acquisitions
Several complications arise when HR teams get involved in mergers and acquisitions, such as:
Incompatible work culture

Sudden adjustments in company guidelines

Inevitable layoffs of redundant employees

Other legal and regulatory complications pertaining to employees
Redeployment can help integrate employees from different companies during mergers and acquisitions. On the HR team's part, they are responsible for retaining key employees and their redeployment to another department similar or equivalent to their former one.
Organizational restructuring
Redeployment is also applied in organizational restructuring[1] to align the workforce with the new structure. Employees with relevant skills can be grouped and redeployed to form a new team or rebuild an old one.
This ensures that the organization can meet quality standards efficiently and effectively.

Skill and talent optimization
Along with reskilling and upskilling, redeployment can apply to address the skill gaps within an organization. Redeploying existing employees to another related field can be a cost-effective alternative to hiring external recruits. 
Career development
At times, redeployment can facilitate employee career development and growth opportunities. When employees desire to explore different areas or take on new challenges, redeployment can provide them with fresh opportunities.
For instance, a marketing executive who shows a keen interest in market research and analysis can be redeployed to the market research team to develop their skills further.
Redundancy
Redundancy or downsizing happens when a business undergoes restructuring, cessation of work, or a project's end. Instead of letting employees go, organizations can assess their skills and identify alternative roles or departments where they can contribute.
For example, if a retail company closes several physical stores but expands its e-commerce operations, it can redeploy the closing store's existing staff to support the online business.
Automation of processes and services also factors in staff redundancy, even in outsourcing companies. In practice, teams affected by automation are reskilled and redeployed to other functions or accounts where they can practice their skills.
4 stages of employee redeployment
To effectively implement redeployment strategies, organizations should consider the following four stages:
1. Assessing workforce needs
The first stage of employee redeployment is assessing the organization's workforce needs. This involves thoroughly evaluating the existing talent pool and identifying the skills and capabilities required to achieve the company's goals.
During this stage, HR professionals collaborate with department managers and key stakeholders to understand the organization's strategic objectives.
They consider factors impacting these needs, such as upcoming projects, market changes, and expansion plans.

2. Interest mapping
Interest mapping is a crucial stage in employee redeployment as it identifies individual employees' interests, aspirations, and potential. This process involves conducting assessments, interviews, and surveys to gauge employees' preferences and skills.
Interest mapping also helps discover employees' motivation and commitment to the organization's success.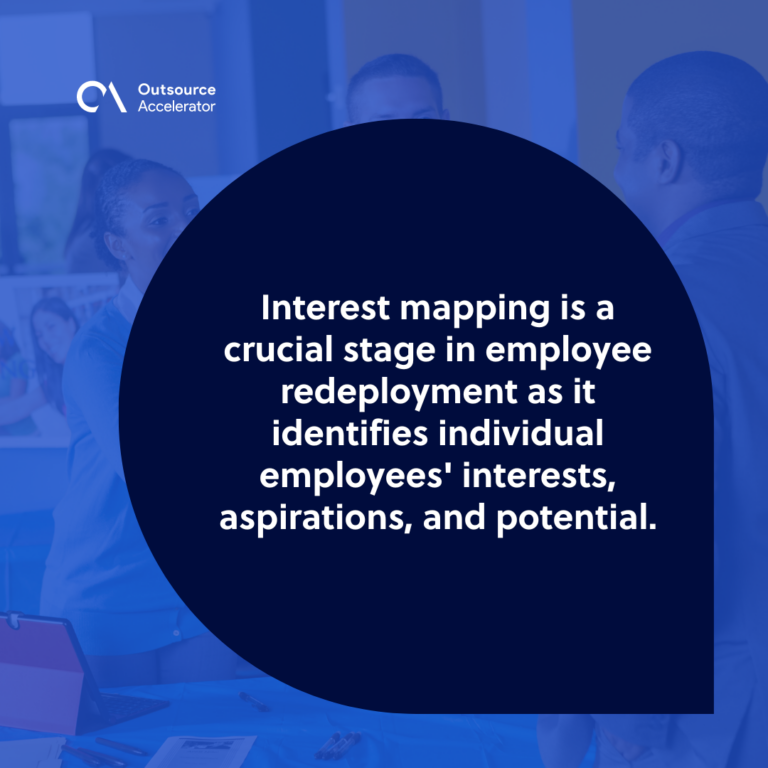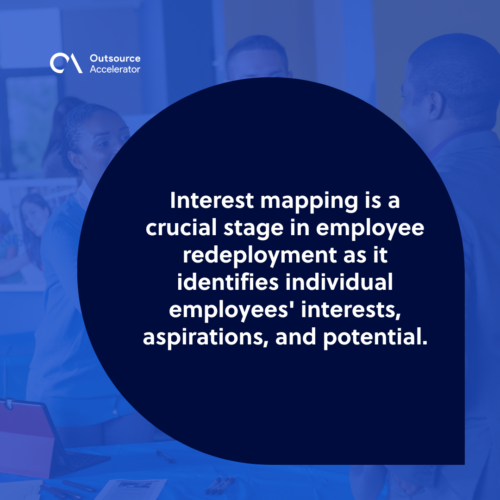 3. Training and development
The third stage of employee redeployment revolves around training and development.
Once employees have been reassigned to new roles, they must possess the necessary training and support to excel in their new positions.
Some of the available development resources employers can assign include:
Skill-building workshops

Mentoring programs

On-the-job training

Company-created online classes

Online courses from external resources
Training and development initiatives should meet the specific needs of each employee. This ultimately leads to higher employee retention rates and a more skilled and adaptable workforce.
4. Transition
The final stage of employee redeployment is the transition process. This stage focuses on a smooth transition for the redeployed employees and their new teams.
During the transition, HR professionals and managers support and guide employees as they adjust to their new roles. They address any concerns or challenges that may arise and encourage open dialogue to foster a positive work environment.
Regular check-ins and performance evaluations can also help monitor progress and identify areas where further support may be required.
6 redeployment strategies to maximize your workforce efficiency
Implementing the right redeployment strategies can significantly impact workforce efficiency and organizational success.
Here are six effective strategies to consider:

1. Cross-training and upskilling
One powerful redeployment strategy is cross-training and upskilling employees. By providing opportunities for employees to develop additional skills and knowledge, organizations can create a versatile workforce capable of handling various tasks and responsibilities.
For example, a software development company could offer training programs for new programming languages or different areas of software development to its employees.
When the time comes, their trained staff can be assigned to different projects based on their newly acquired skills.
2. Internal job postings
Internal job postings are another effective way to facilitate employee redeployment. By advertising open positions within the company, employees can explore new career paths and apply for roles that align with their interests and skills.
An example is when a marketing agency posts a social media specialist opening, existing employees passionate about social media and relevant skills can apply for the position.
This internal job posting allows the agency to identify suitable candidates from within, encouraging professional growth and reducing the need for external recruitment.
3. Performance-based redeployment
Performance-based redeployment involves identifying high-performing employees and reassigning them to roles where their skills can have a greater impact.
This strategy allows top performers to contribute to the organization's success in more challenging positions.
For example, a sales team may have a sales representative who exceeds targets and demonstrates exceptional negotiation skills.
Recognizing the potential, the staff can be reassigned to an account management role where their expertise can drive significant revenue growth.
4. Employee development plans
Implementing employee development plans can greatly enhance the effectiveness of redeployment efforts. These plans outline specific development goals and provide employees with a roadmap for acquiring new skills and advancing their careers within the organization.
A manufacturing company could create individualized development plans for its employees, identifying areas for growth and providing training opportunities accordingly.
By aligning employee development with the organization's long-term goals, the company ensures that redeployed employees have the necessary skills to thrive in their new roles.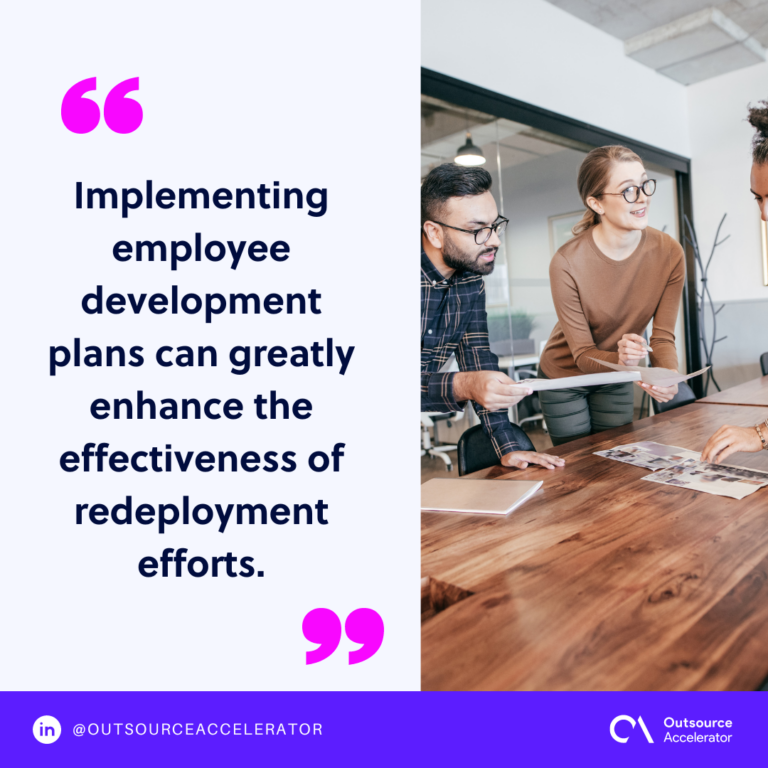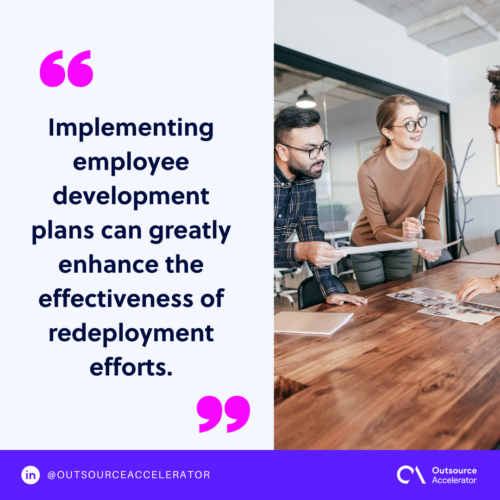 5. Job rotation program
A job rotation program temporarily assigns employees to different organizational roles or departments.
This strategy offers several benefits, including broadening employees' skill sets, fostering cross-functional collaboration, and promoting a deeper understanding of the organization.
6. Employee feedback and engagement
Most importantly, employers should actively seek employee feedback and engage them in decision-making to ensure successful redeployment.
Organizations can improve their redeployment efforts by involving their staff in the discussion. Here, they can directly gather insights into their staff's career aspirations, preferences, and concerns.
Regular feedback sessions, town halls, or surveys help identify how their efforts can be optimized. This information can then guide the redeployment process and create a more engaged and satisfied workforce.
Is redeployment good for your team?
Depending on the circumstances and objectives of your organization, redeployment can offer numerous benefits, such as:
Retaining talent during periods of change

Avoiding layoffs and associated costs

Promoting employee growth and development

Enhancing workforce flexibility

Fostering a culture of adaptability
However, planning and executing redeployment strategies is essential to ensure their effectiveness carefully.
Communication, transparency, and support are key to gaining employee buy-in and maximizing the positive impact of redeployment initiatives.
Article resources:
[1] Organizational restructuring. MacKenzie, R., & McLachlan, C. J. (2022). Restructuring, Redeployment and Job Churning within Internal Labour Markets. Work, Employment and Society, 0(0). https://doi.org/10.1177/09500170221080389